With EmbedPress, you can add Google Maps embeds to WordPress, using just a URL.
Google Maps is an enormously popular service and, by some counts, is the most popular smartphone app in the world. People use Google Maps to show location information for their businesses, events and much more.
Google Maps embeds are available, but they're not easy to use via normal methods. EmbedPress is different. With EmbedPress, you don't have to mess around with embed code. All you need is the Google Maps URL.
Here's how to embed any Google Docs into your WordPress site, using the EmbedPress plugin.
Step #1. Install the EmbedPress plugin #
EmbedPress is a very powerful plugin that expands and improves on WordPress' capabilities. Install EmbedPress and your WordPress site will become far more powerful.
Click here to find EmbedPress on WordPress.org.
Step #2. Get Your Google Map URL #
Before you can embed your Google Map into WordPress, you need to get the URL for the map.
Go to the Google Maps homepage.
Find the map you want to embed, as in the image below: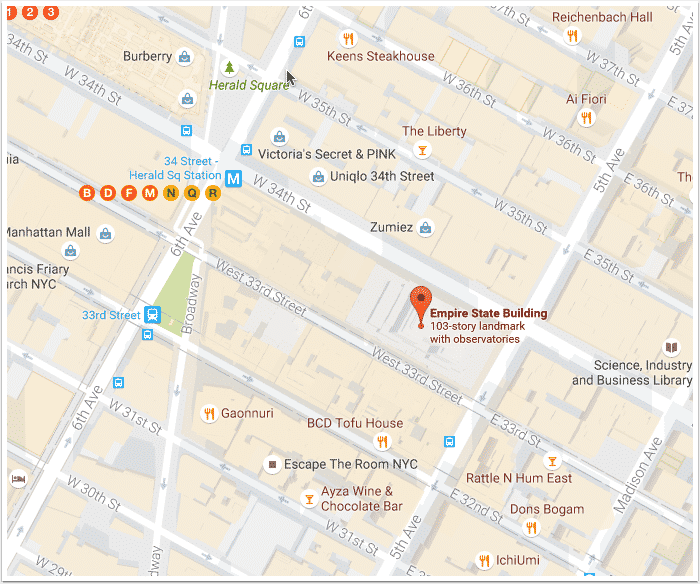 Copy the URL of this page. You need the long URL in your browser bar:


Step #3. Publish your Google Maps Embeds #
Now you have the Google Maps URL, you can add it to WordPress.
Go to your WordPress site.
Edit a post or page.
Click the + icon in the top-left corner of editing area.


Search for the "Google Maps" block in the "EmbedPress" area: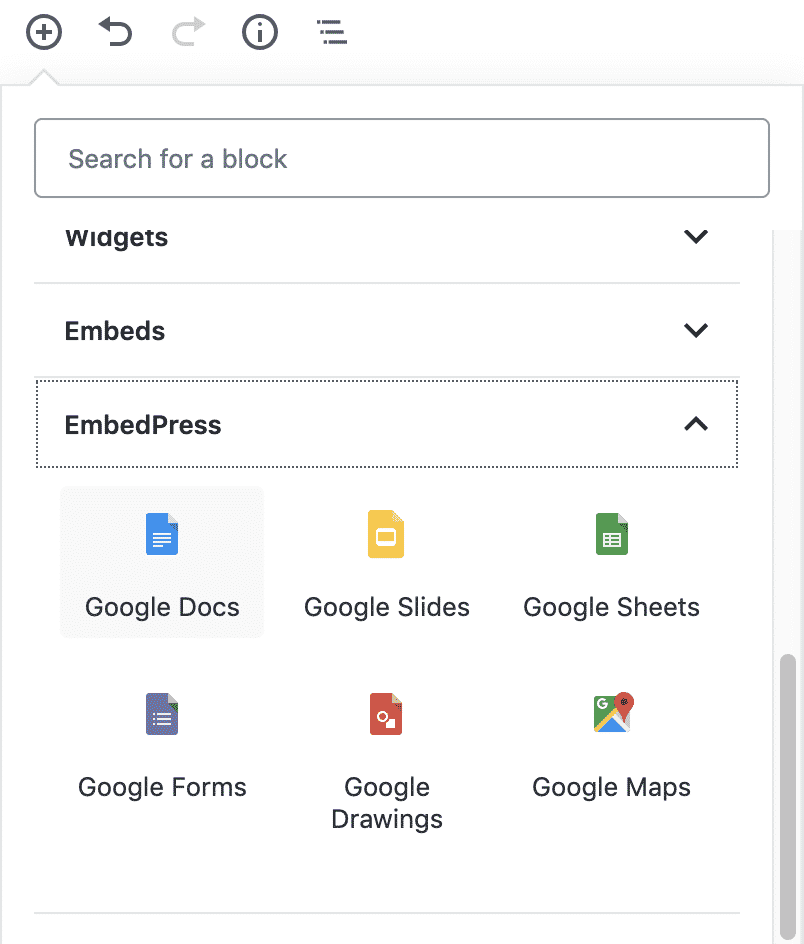 Enter the URL for your Google Map: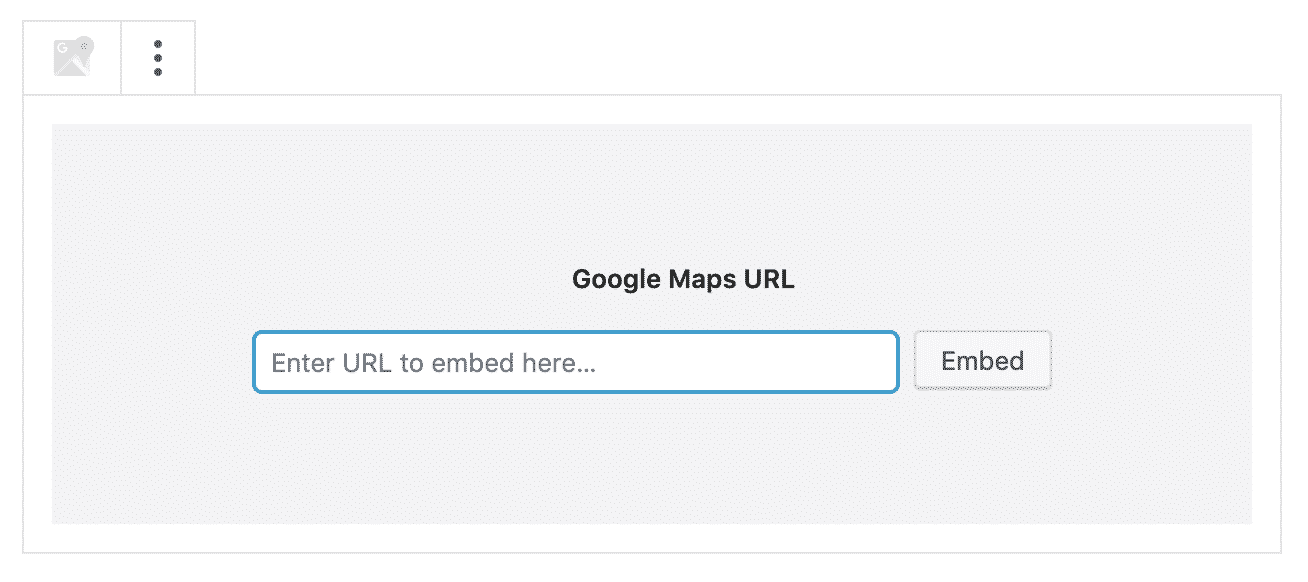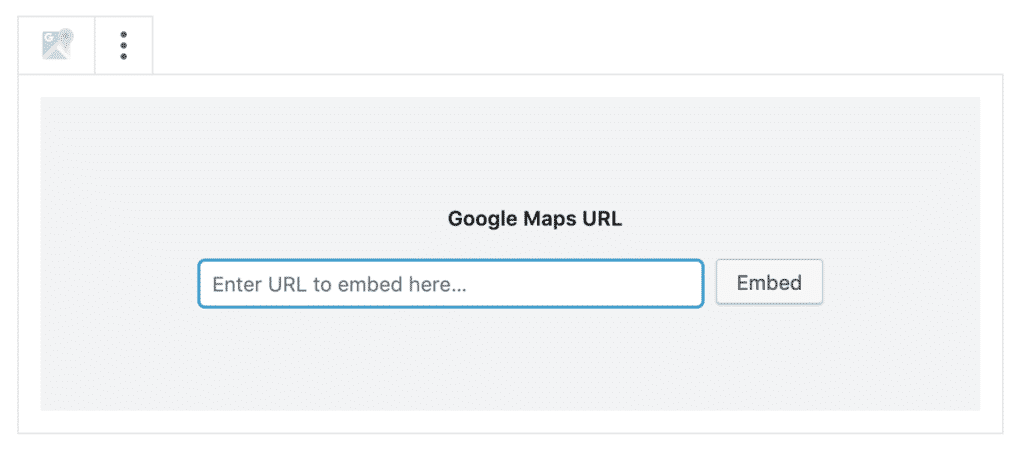 Your URL will automatically be transformed into an embed of your Google map: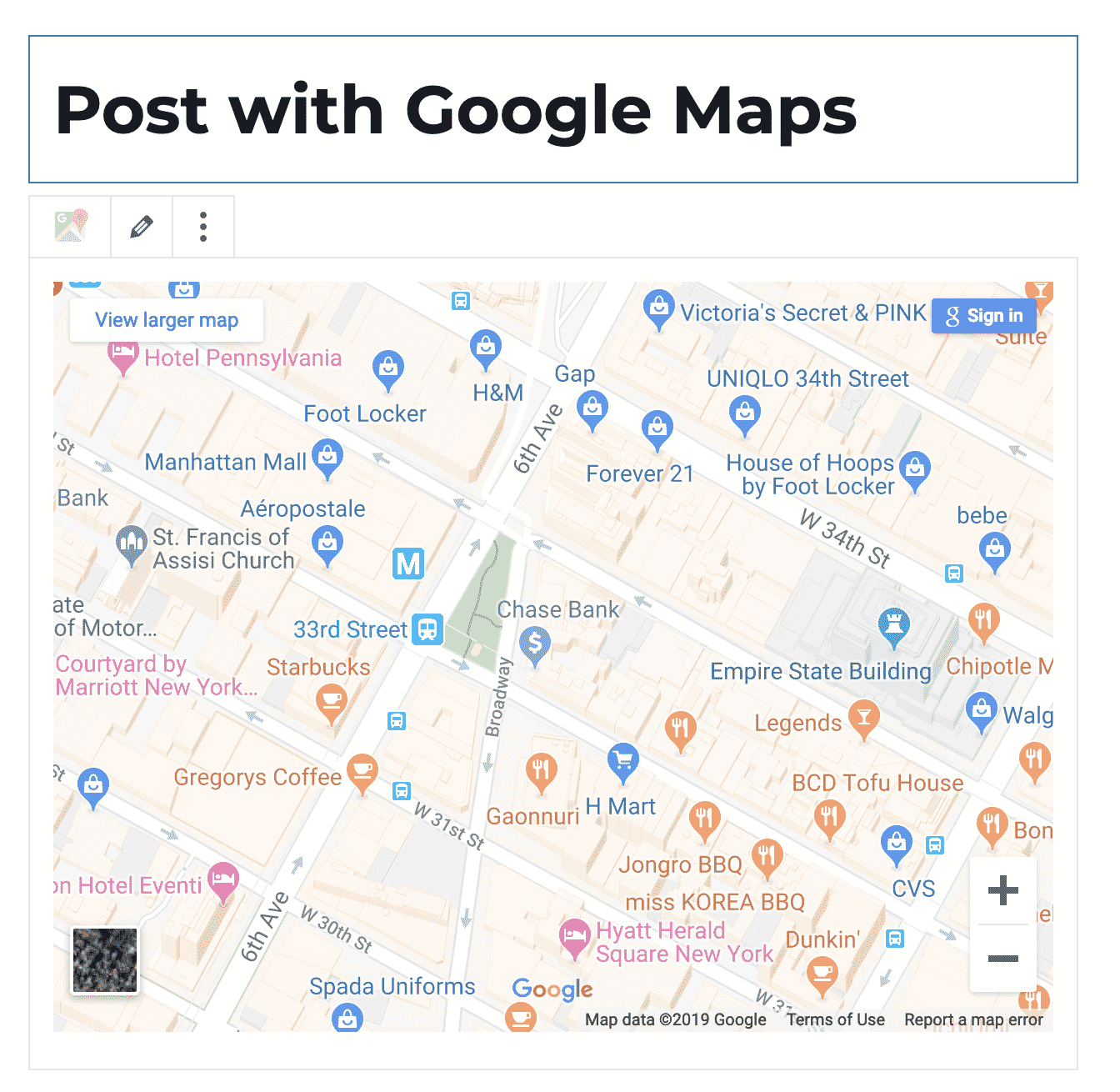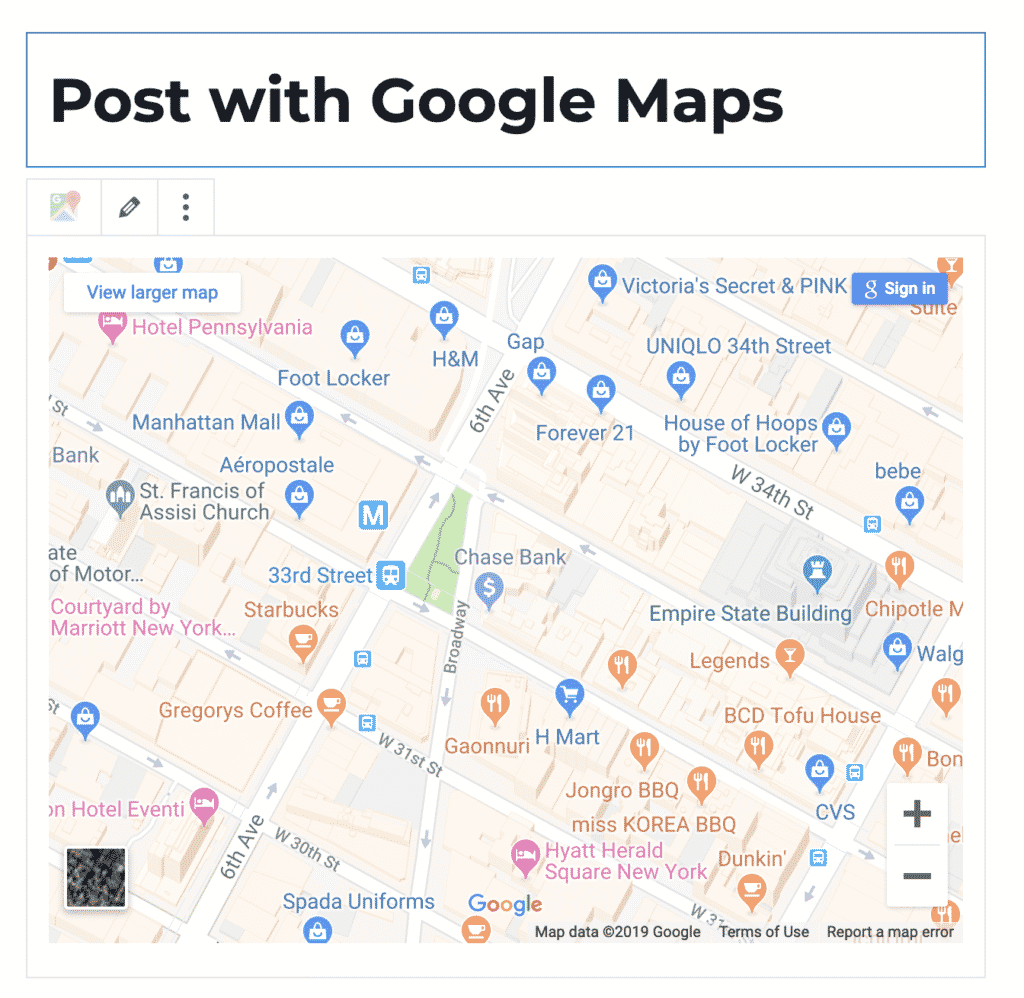 Publish your WordPress content, and your Google map will be embedded for visitors to see, as in the image below: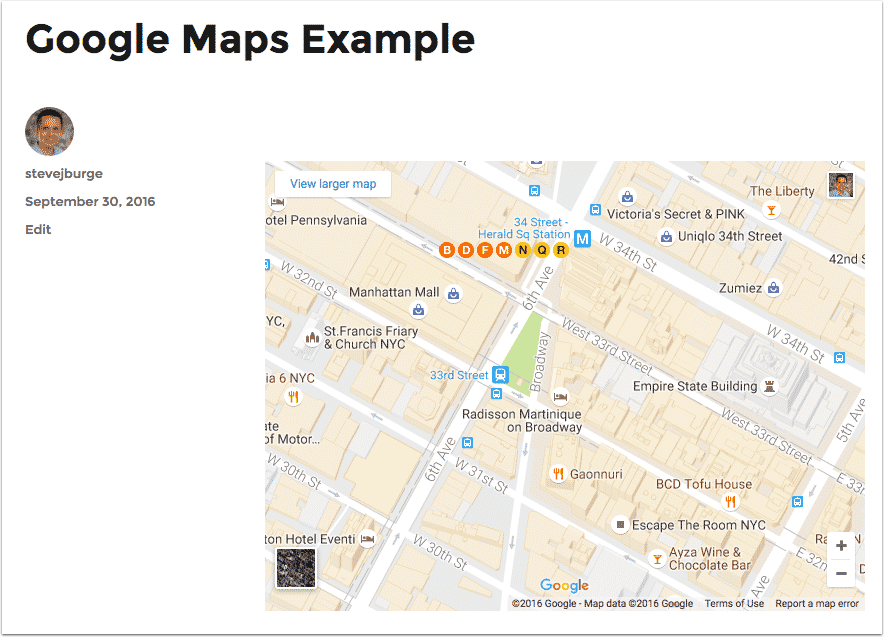 Step #4. Editing your Google Map Embeds #
While editing your WordPress content, you can also edit your embed, thanks to EmbedPress.
Hover over the embed, and an pencil icon will appear. This icon will show "Edit URL" if you hover over it.
Click the pencil and you will be able to edit your embed: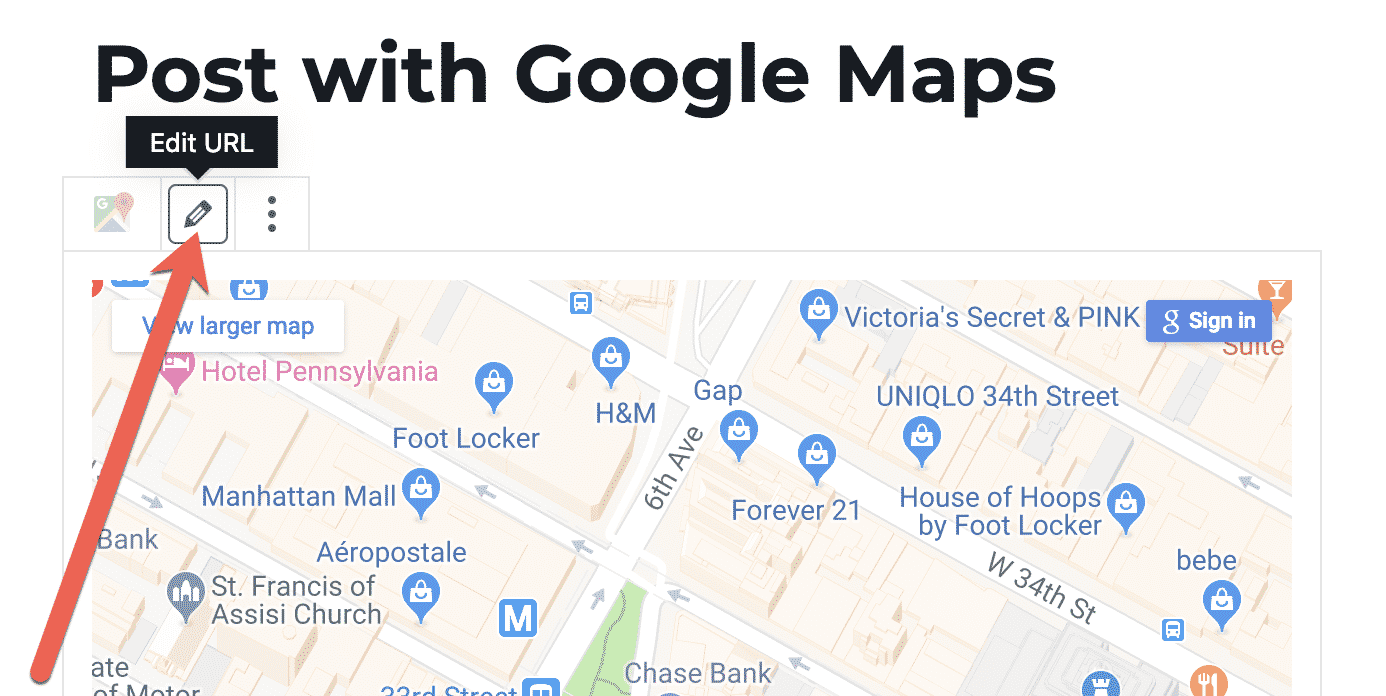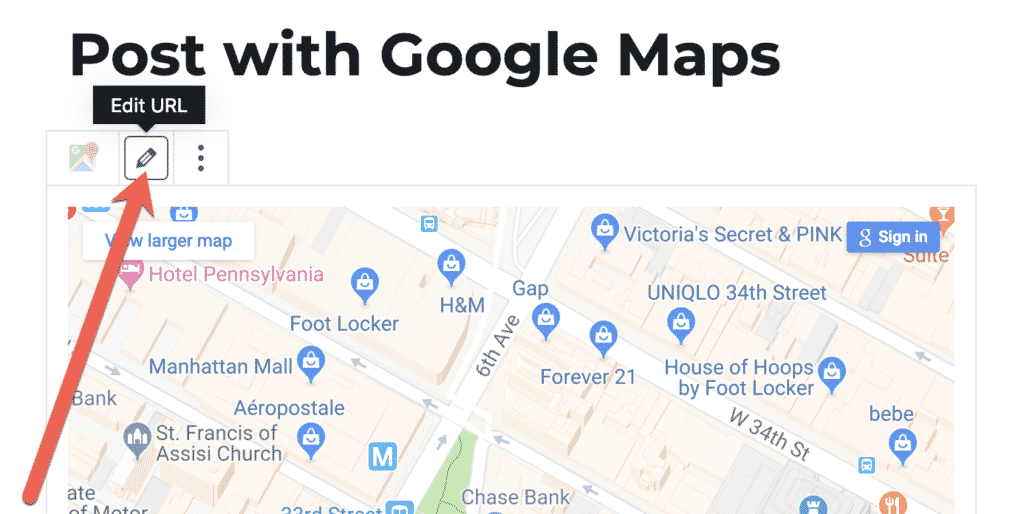 More Google Drive Embeds #