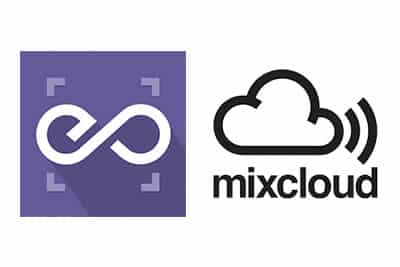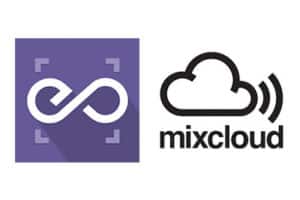 With EmbedPress, you can easily embed Mixcloud audio files in WordPress. Mixcloud hosts radio shows, podcasts and music tracks.
Mixcloud is a leading online music streaming platform that is reshaping the idea of radio services for the listeners, brands and presenters. It aims to connect people all around the world and to spread new music and ideas through radio shows, podcasts and DJ mixes uploaded by registered users.
EmbedPress is a very dependable and valuable plugin. With the help of EmbedPress, it is very simple to embed Mixcloud audio files in WordPress. You don't need to mess around with embed codes: all you need is the URL of the audio that you have selected to embed on your site.
Here are the steps to embed any audio into your WordPress site, using the EmbedPress plugin and a URL.
Step #1. Install the EmbedPress plugin #
EmbedPress is a very helpful plugin that expands and improves on WordPress' capabilities. Install EmbedPress and your WordPress site will have far more powerful media options. Click here to find EmbedPress on WordPress.org.
Step #2. Get the URL of the Mixcloud audio file #
Before you can embed the Mixcloud audio files into WordPress, you need to get the URL.
Go to the Mixcloud homepage.
Use your login credentials to sign in.
Select the audio you want to embed from various categories like news, interviews, technology and music shows.

Click on the "Share" button, and a pop-up window will appear. Copy this URL: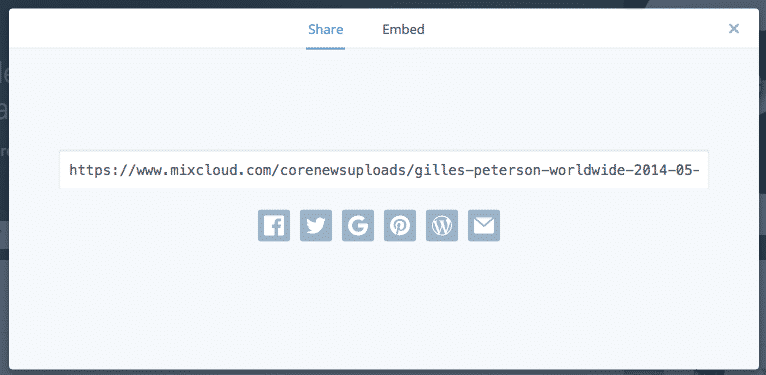 Step #3. Publish Your WordPress Mixcloud embed #
Now you have the URL, you can use it to embed the audio in WordPress.
Go to the dashboard of your WordPress site.
Edit a Post or a Page.
Copy the URL of the audio into the content area, with the "Visual" tab enabled.

For a few seconds a purple background with a "Loading your embed…" message will appear in the content area.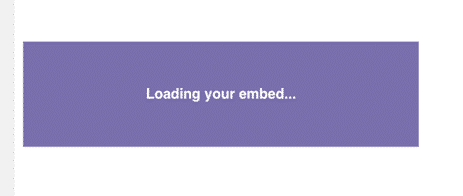 The URL will be automatically converted into an embed of your Mixcloud audio: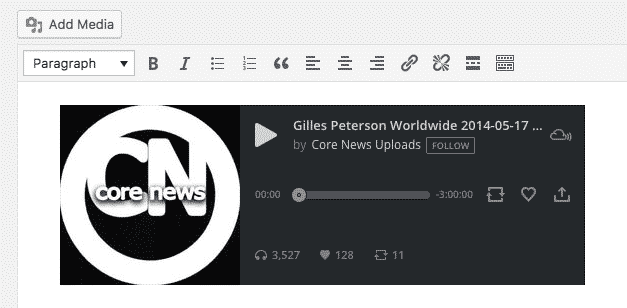 Publish your WordPress content and the audio file will be embedded for users to see, as shown in the image below: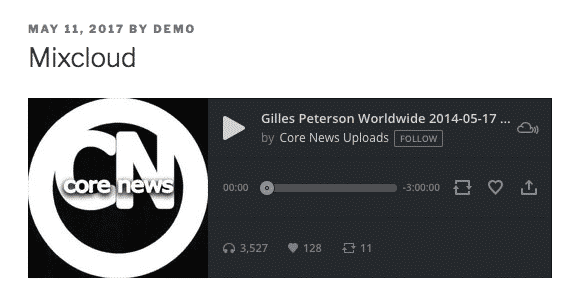 Your WordPress Mixcloud embed will be fully responsive: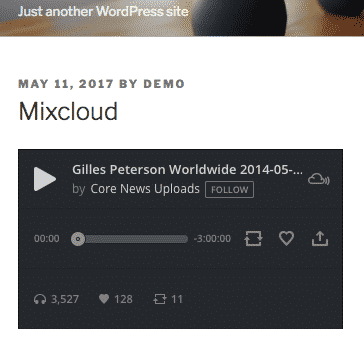 Step #4. Edit your WordPress Mixcloud audio file #
While editing your WordPress content, you can also edit your embed, thanks to EmbedPress.
Move the mouse pointer over the Mixcloud Audio embed and a purple button will show up at the top: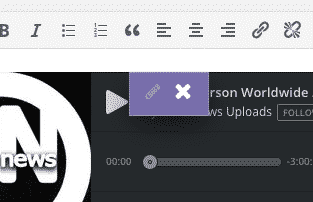 Click the pencil icon and a pop-up window will be visible with more options.
You can modify your Mixcloud embed URL, plus you can also modify the width and height of the embed: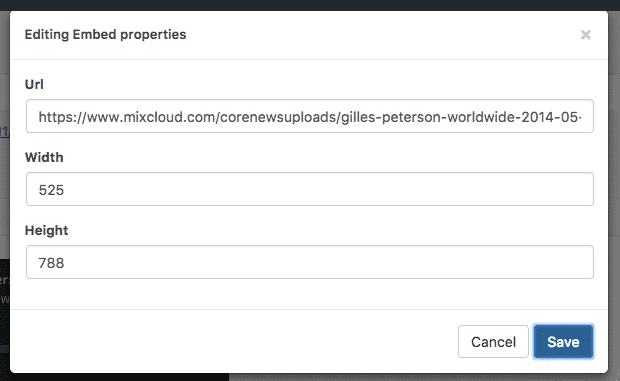 More WordPress Audio File embed options #