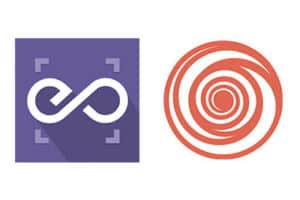 Disclaimer: the site PollDaddy has been shifted to Crowdsignal, but you can embed their polls and surveys following this documentation. 
With EmbedPress, you can add PollDaddy embeds to WordPress with just the URL.
PollDaddy is an enormously popular service that allows you to create surveys, polls and quizzes. PollDaddy is developed by Automattic, the company behind WordPress.com, Jetpack and many other great WordPress products.
Here's how to embed any Google Docs into your WordPress site, using the EmbedPress plugin.
Step #1. Install the EmbedPress plugin #
EmbedPress is a very powerful plugin that expands and improves on WordPress' capabilities. Install EmbedPress and your WordPress media capabilities will become far more powerful. Click here to find EmbedPress on WordPress.org.
Step #2. Get Your PollDaddy URL #
Go to Polldaddy.com and log in.
On your PollDaddy dashboard, choose the poll, quiz or survey that you want to share. If you don't have one created, click the blue "Create a new…" button.

For a Poll, click on the "Collect Votes" link.
To use a Quiz, click on the "Collect Responses" link.
For a Survey, click on the "Collect Votes" link.

Look under the "Direct Link" tab, and you'll find one URL format that you can use:

This screen will look slightly different for PollDaddy quizzes and surveys:

For Polls, you can also look under the "WordPress" tab, and you'll find a second URL format that you can use: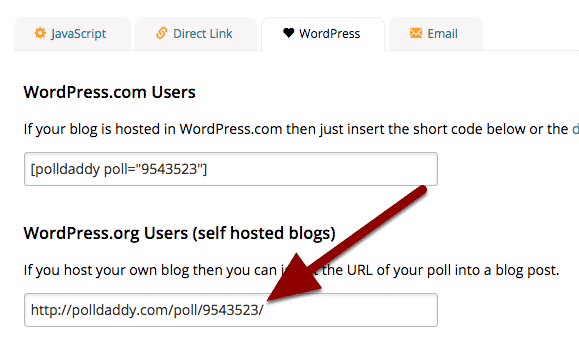 Step #3. Publish your WordPress PollDaddy embed #
Go to your WordPress site.
Edit a post or page.
Add your PollDaddy URL into the content area, with the "Visual" tab enabled.

You will see a purple background with a "Loading your embed …" message: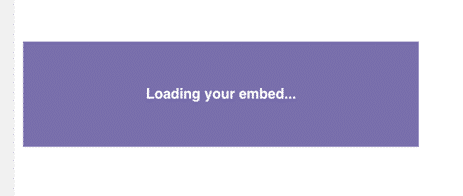 Your URL will automatically be transformed into an embed of your PollDaddy content: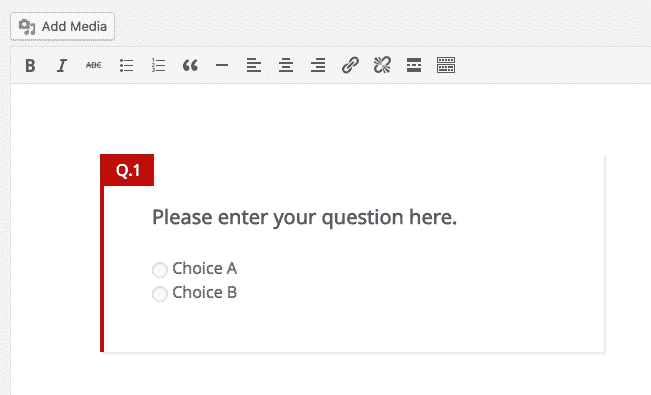 Publish your WordPress content, and your PollDaddy content will be embedded, as in the image below: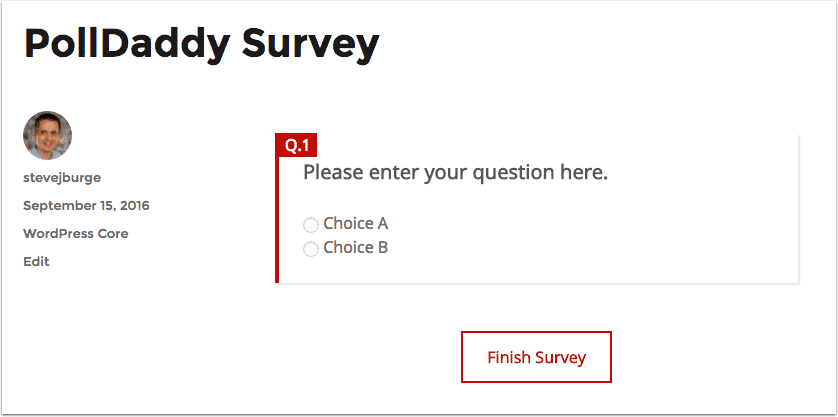 Your PollDaddy embed will be fully responsive: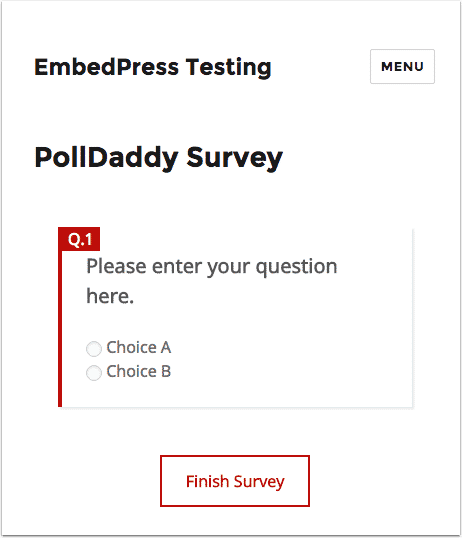 Step #4. Editing your WordPress PollDaddy embed #
While editing your WordPress content, you can also edit your embed.
Hover over the embed, and a purple button will appear.
Click the pencil icon.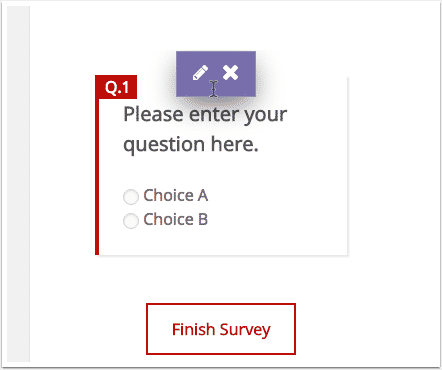 You can now change the embed URL, plus control the width and height of the embed: