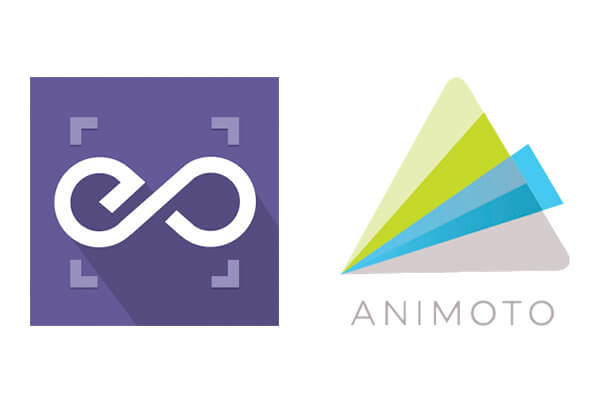 With EmbedPress, you can add Animoto videos to WordPress, using just a URL.
Animoto video embeds are possible without EmbedPress, but they're not easy. EmbedPress is different. With EmbedPress, you don't have to mess around with embed code. All you need is the Animoto video URL.
Here's how to embed any Animoto video into your WordPress site, using the EmbedPress plugin.
Step #1. Install the EmbedPress plugin #
EmbedPress is a very helpful plugin that expands and improves on WordPress' capabilities. Install EmbedPress and your WordPress site will become far more powerful. Click here to find EmbedPress on WordPress.org.
Step #2. Set up your Animoto video #
Register or login at Animoto.com
Once logged into the site, start creating your first video by choosing an appropriate template: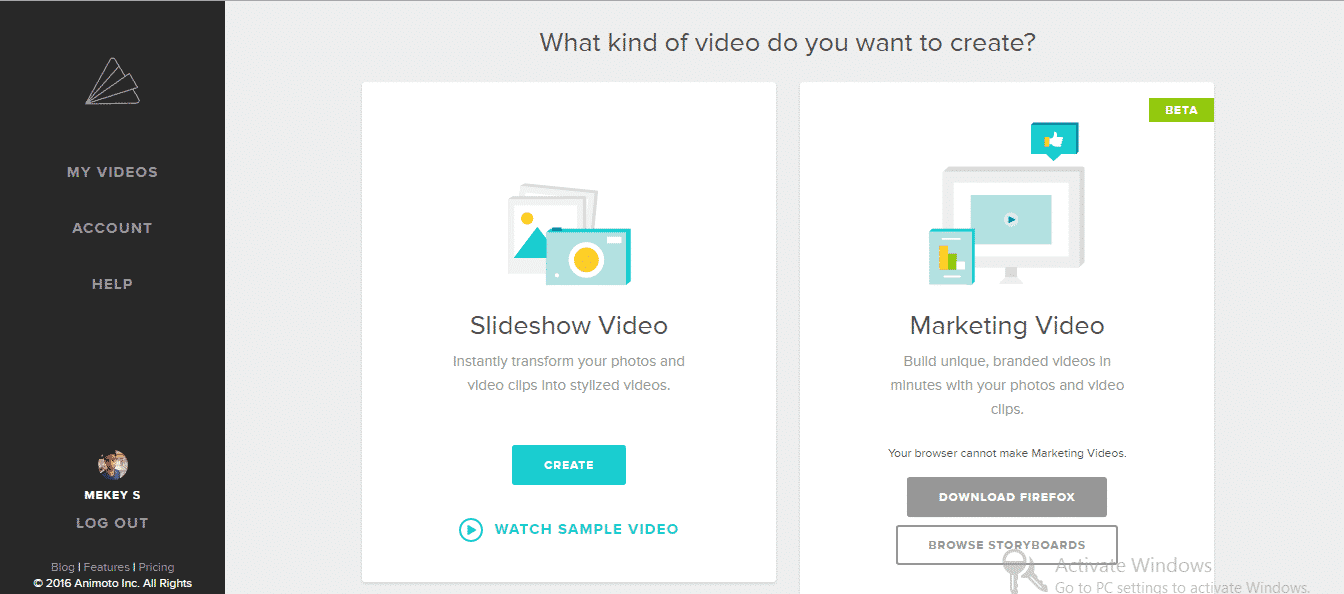 At the video builder screen, you can add audio files, images, text and other items.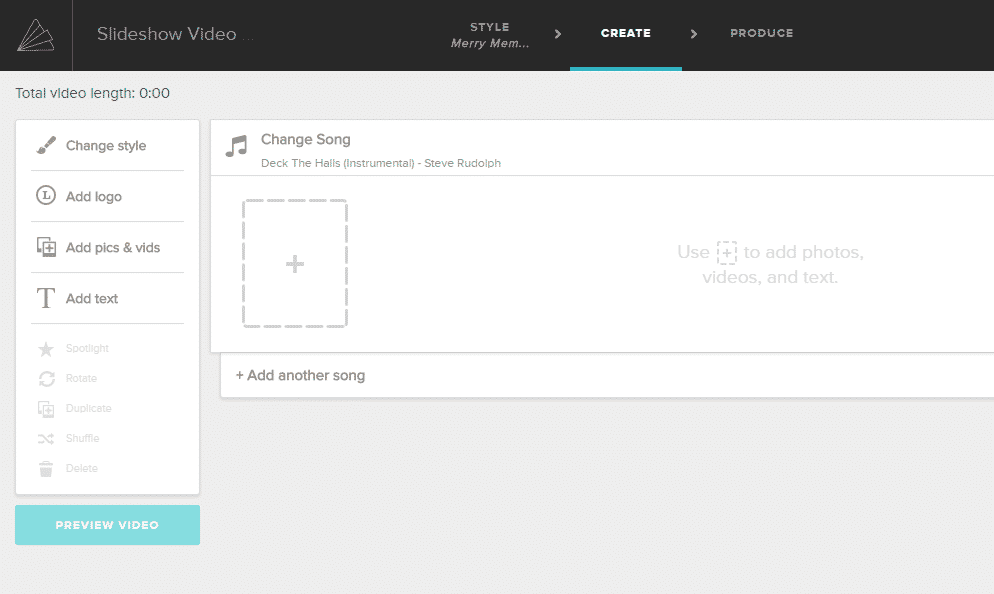 Once you are done with editing, click the "Produce" button and that will publish your video online.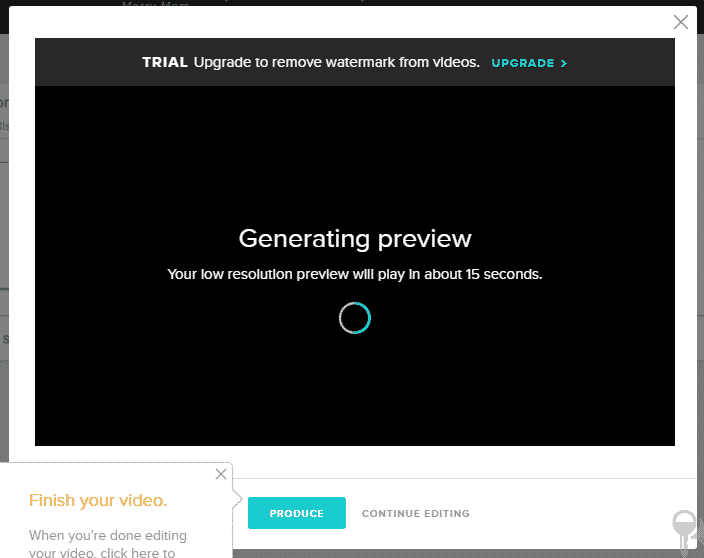 Go to the video play page and grab the URL as shown below: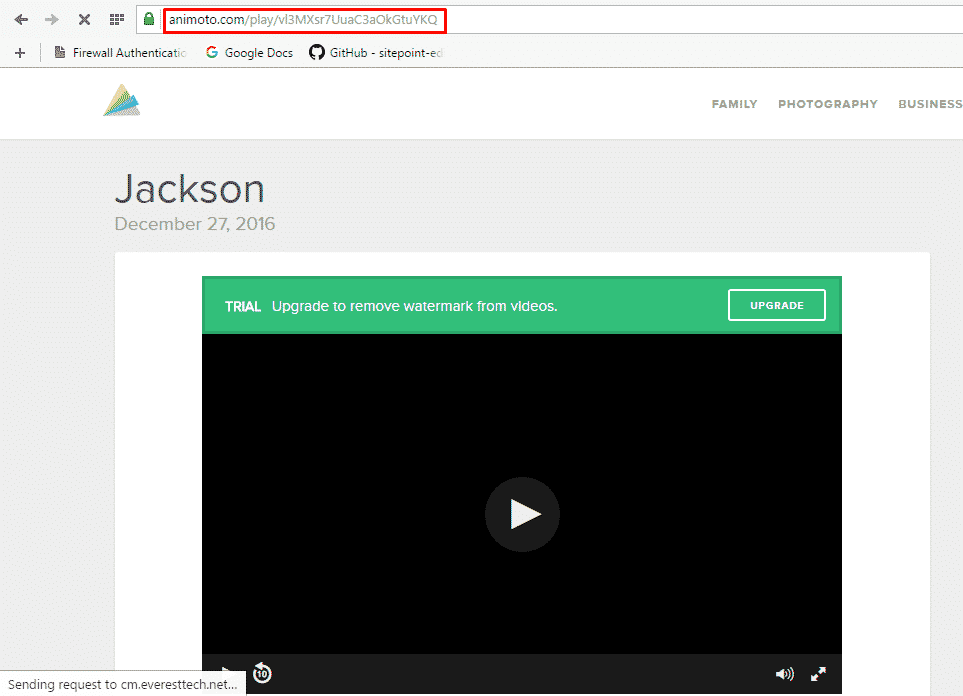 Step #3. Publish your Animoto WordPress embed #
Now you have the Animoto URL, you can add it to WordPress.
Go to your WordPress site.
Edit a post, page or another post type
Add your Animoto URL into the content area, with the "Visual" tab enabled.

You will see a purple background with a "Loading your embed …" message: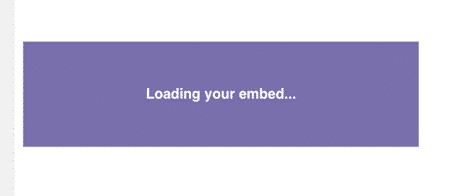 Your URL will automatically be transformed into an embed of your Animoto video. You can see a working example below:
Step #4. Edit your WordPress Animoto embed #
While editing your WordPress content, you can also edit your embed, thanks to EmbedPress.
Hover over the embed, and a purple button will appear.
Click the pencil and a pop-up screen will appear with more options.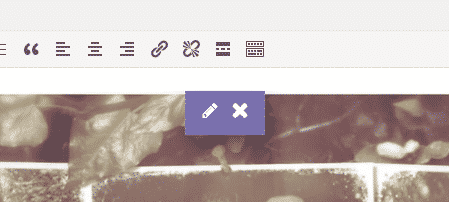 You can now change the embed URL, plus you can also control the maximum width and height of the embed.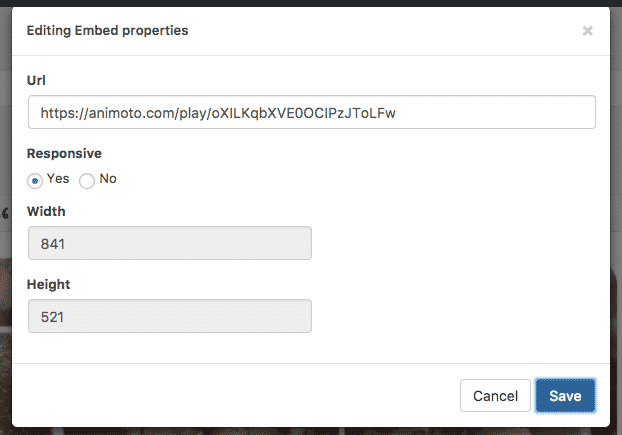 Other WordPress video embed options #