Twitch is a live streaming video platform and part of Amazon.
Twitch is best known for streams of video games, but in recent years it branched out into other topics too. Browse around Twitch and you'll find music videos and people live-streaming their lives.
Twitch is incredibly popular, with around millions of broadcasters and 100s of million of viewers each month.
With EmbedPress, you can add Twitch.tv both streams and chats to WordPress, using just an URL.
Step #1. Install the EmbedPress plugin #
EmbedPress is a very helpful plugin that expands and improves on WordPress' capabilities. Install EmbedPress and your WordPress site will become far more powerful. Click here to find EmbedPress on WordPress.org.
Step #2. Get the Twitch stream URL #
Go to Twitch.tv and open the desired stream channel.
If you want to embed the stream, just copy the URL from address bar.

If you want to embed the previous videos, you can do that too. Those video URLs will include a number:

Step #3. Publish your Twitch.tv Embeds #
Now you have the stream or chat URL, you can add it to WordPress.
Go to your WordPress site.
Edit a post or page.
Click the + icon to add a new block.
Choose the "Twitch" option in the "EmbedPress" area.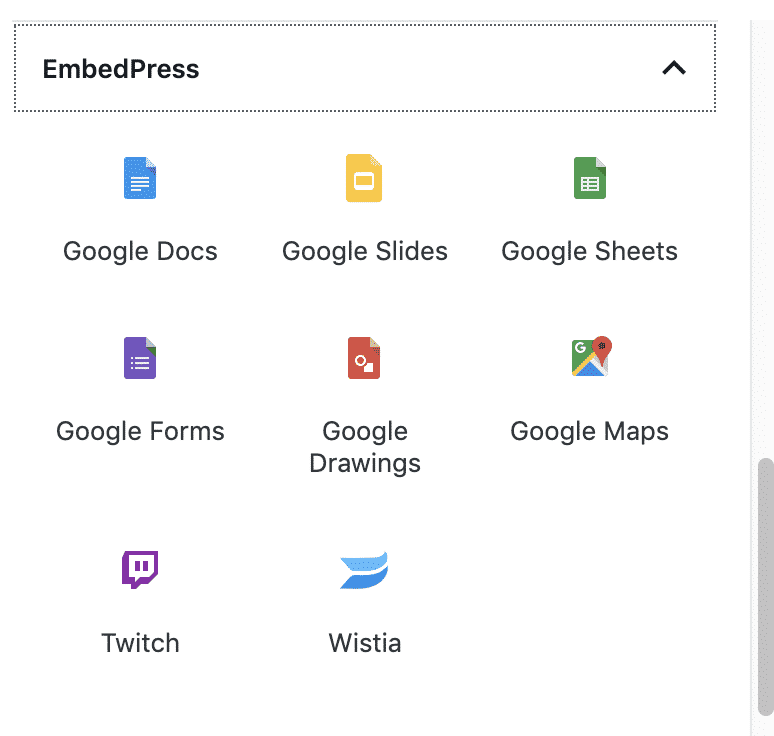 Your URL will automatically be transformed into an embed. Here's how a Twitch stream will appear:


Here's how a Twitch stream will appear: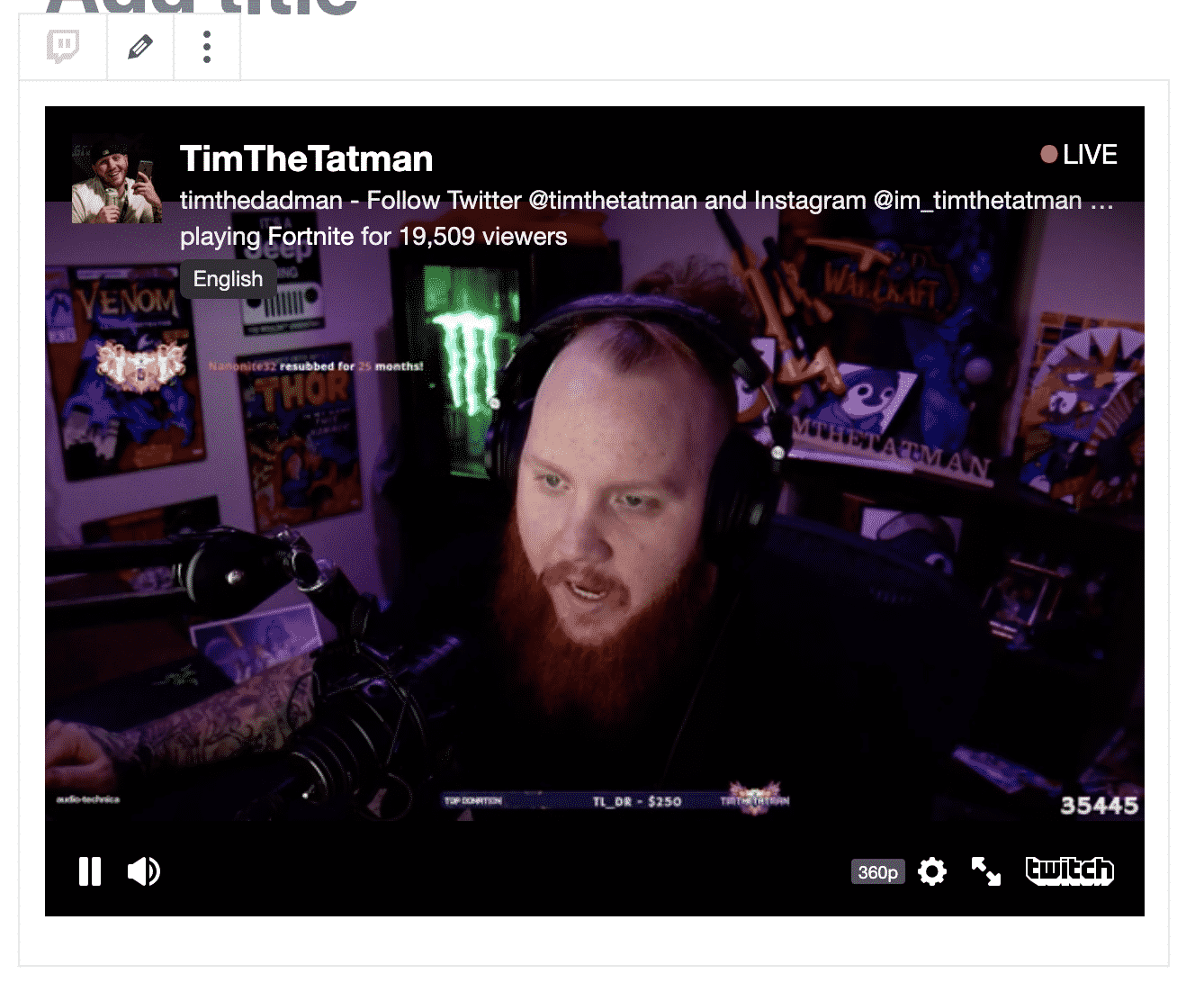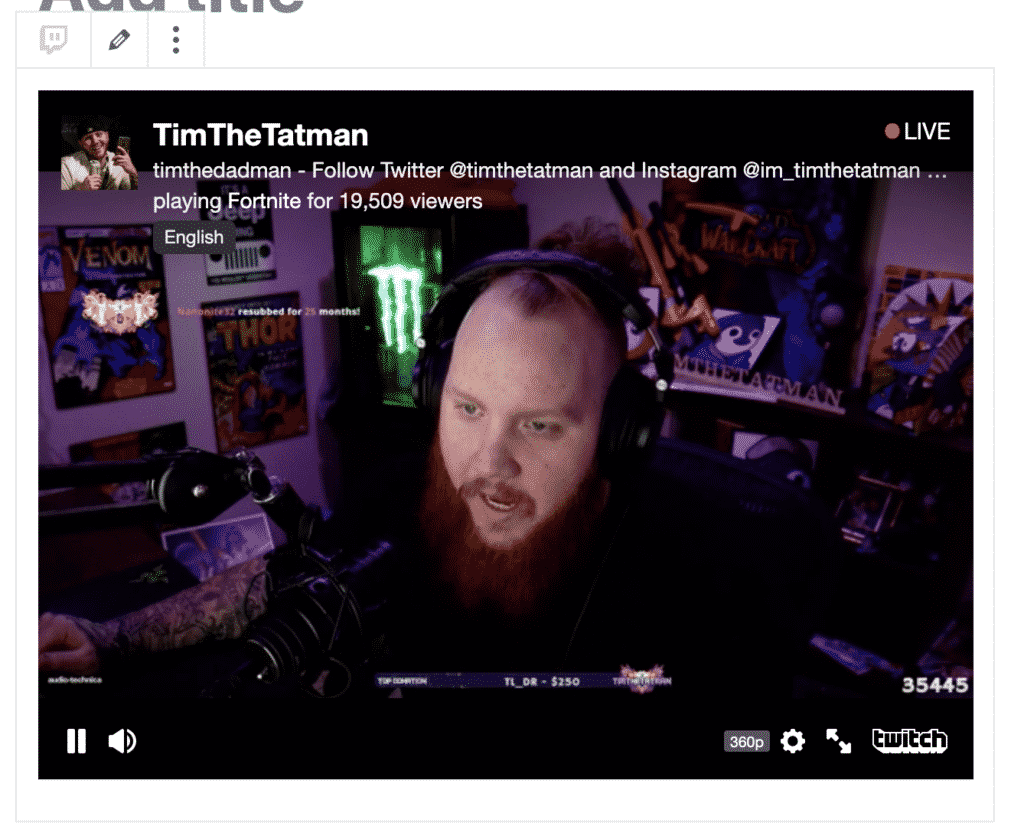 Step #4. Edit your Twitch Embeds #
While editing your WordPress content, you can also edit your embed, thanks to EmbedPress.
Hover over the embed, and a purple button will appear.
Click the pencil and a pop-up screen will appear with more options.