We all know that embedding content from various sources will make your website more interactive and engaging. However, does embedding third-party content benefit your website, or does it have drawbacks? Is the same question popping into your head? Then this article is for you. Today, we will discuss the benefits and drawbacks of embedding third-party content on your website.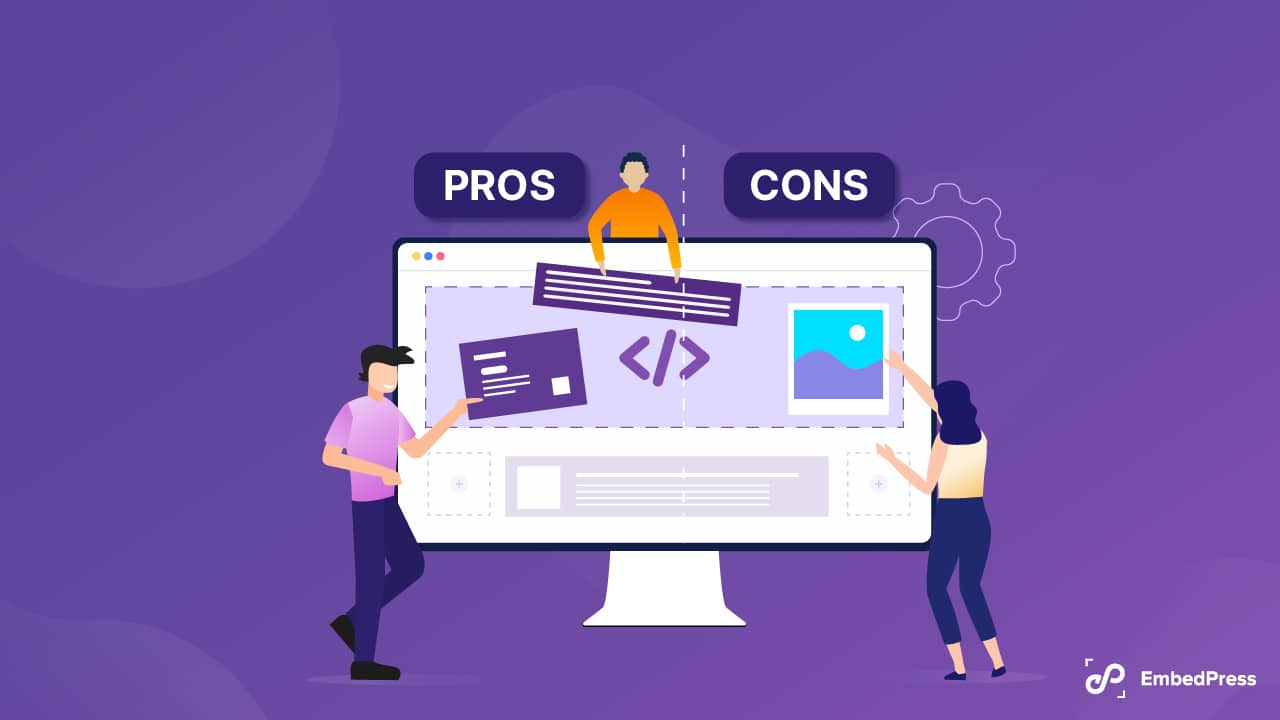 Which Content is Considered Third-Party for Your Site?
Before getting into the good and bad lists, let's shed light on which content is considered third-party content on your site. Basically, when you use images, videos, or content from other websites or platforms, it will be considered third-party content. Third-party content refers to any material or information that is created, owned, or controlled by entities or individuals other than the website owner or operator. It can include various types of content, such as:
📌 Advertisements: Display ads on a website that are provided by advertising networks or third-party companies.
📌 Embedded media: Videos, audio files, or images that are hosted on external platforms like YouTube, Vimeo, SoundCloud, or other content hosting services.
📌 External links: Links that direct users to other websites or resources outside the website's domain.
📌 Social media content: Widgets, buttons, or embedded posts from social media platforms such as Facebook, Twitter, Instagram, or LinkedIn.
📌 User-generated content: Comments, reviews, or forum posts submitted by visitors or users of the website.
Analytics and tracking codes: scripts or tags used to gather data about website visitors, often provided by third-party analytics services like Google Analytics.
How To Add Content On Site: Embed Vs Alternatives
Let's start with the basics, to make your site eye-catching and engaging, you need to add interactive content to your website. And there are numerous ways to do it. Moreover, you may have a motive to take your site visitors to a certain place. So, now the concern is, how can you add content to your site? Let's have a glance at the most popular ways.
Link, Import, Or Upload Content
Nowadays, every third-party platform provides shareable links, and some platforms also provide download options. So if you want to use third-party content on your site, you can hyperlink it, import it from other sites, and upload it. But in most cases, there is a chance to get caught for copyright issues if you download and upload them without giving credit.
Embed Content Sources On Site
If you want to preview the content of third-party sites exactly as it is, then embedding content is something we would recommend without any doubt. When you embed content, you are directly attaching the content to your website. So you need to upload it differently. Moreover, when you embed content, there is no copyright issue. You are free from it, as while you are embedding, you are giving credit to the source.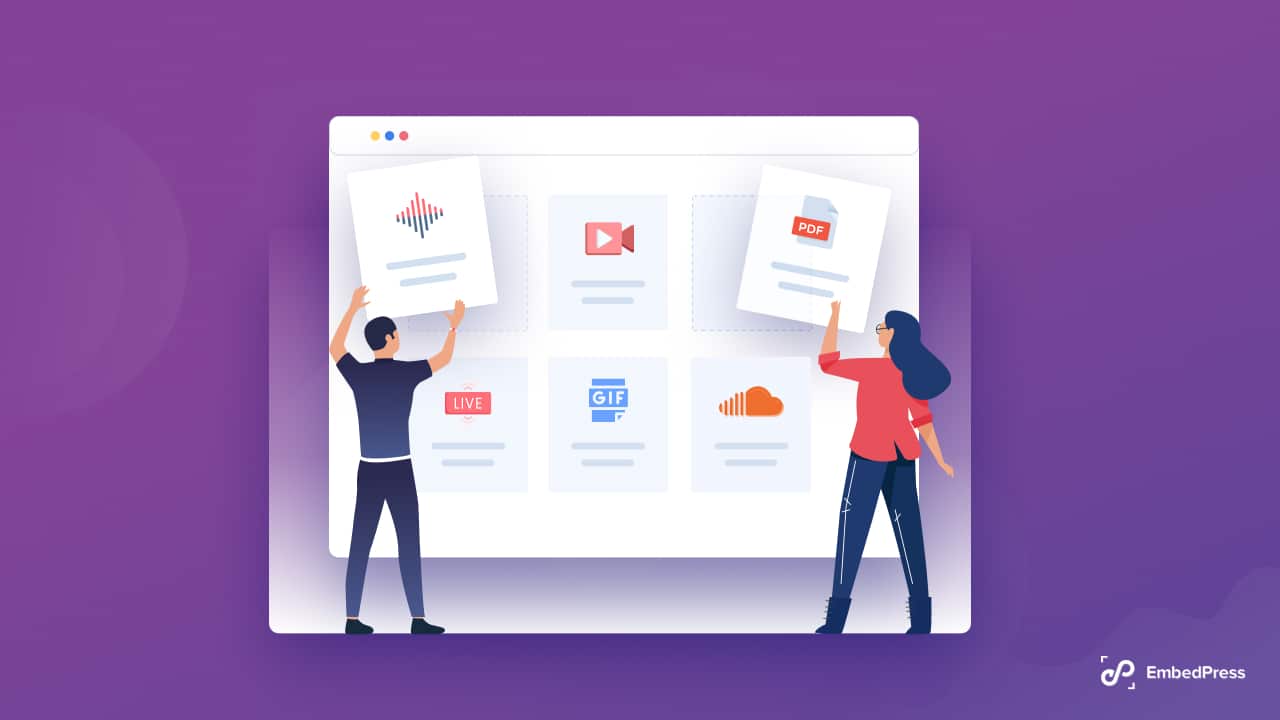 Let's Check Out Pros and Cons of Embedding Content From Third-Party On Your Site
The use of content on your website in embedded form is becoming more and more important, but what are the pros and cons? In terms of user experience and SEO, embedding content makes sense. Despite its advantages, it also has some disadvantages. Let's take a look at the top pros and cons.
Pros Of Content Embedding In Website
For your better understanding, we have listed the pros of embedding content in bullet points. Let's check out the top pros from here:
1. Helps To Increase SEO Score
To rank higher in your search engines, you have to follow certain hacks. And if you study them, you will find that embedding content can increase your SEO score. Wondering how? Give the following section a look:
Embedding relevant and engaging content such as videos, infographics, or social media posts can encourage visitors to spend more time on your website. Search engines interpret this as a positive signal, indicating that your site offers valuable content. Longer average session durations can contribute to higher SEO rankings.
Social signals can indirectly influence your SEO performance. Likes, shares, and comments are examples of social signals. Search engines may use these social interactions as a metric for the quality of your content because they show that it is interesting and worth sharing.
When you embed content from other websites, there is a possibility that they may notice your inclusion and link back to your website as a credit or reference. These backlinks are crucial for SEO, as they demonstrate that other sites find your content valuable and worthy of citation.
2. Boost Average Visit Time On Site
If you can't reduce your bounce rate, having a lot of visitors may not be enough. Although there are various methods for reducing bounce rates, incorporating media content might be the most straightforward. You may keep your website visitors entertained and persuade them to take action by using media content like videos, GIFs, or music.
3. Increase Content Views Count Seamlessly
We already mentioned how embedding versatile content into your website will increase average visit time and decrease bounce rates. It also benefits both sides equally! Such as, when you embed videos from YouTube or live stream from Twitch, as your website viewers will also be watching them, it will increase content views seamlessly. More views will result from spreading your content across more channels. Don't miss out on this win-win deal.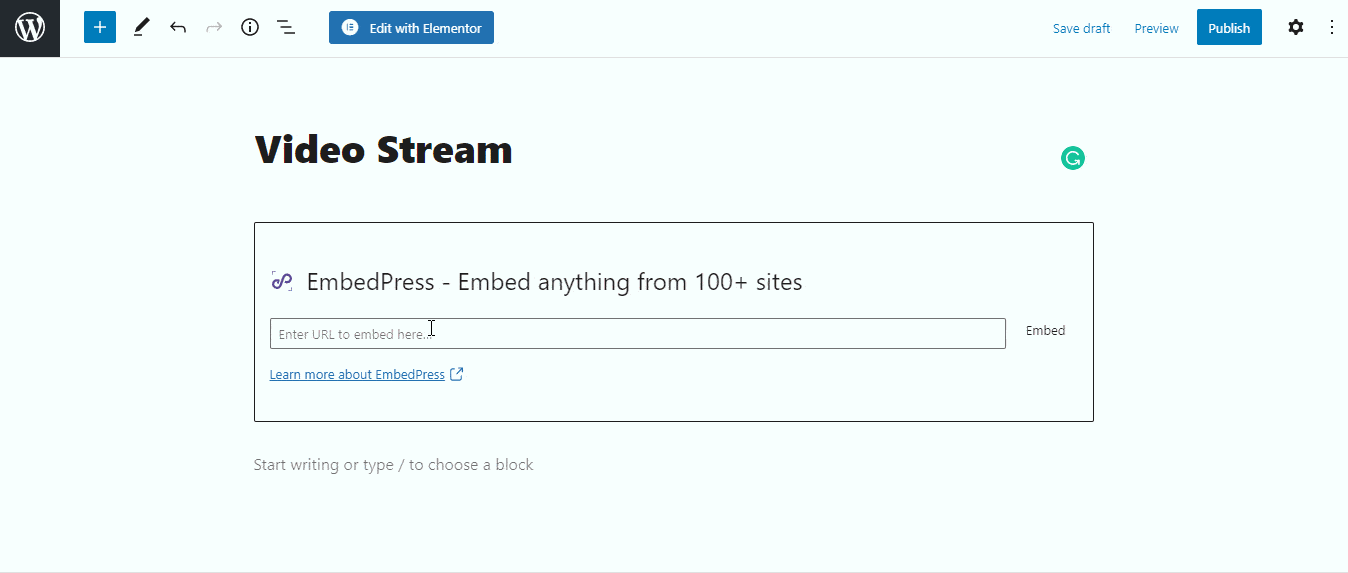 4. Save Your Website Bandwidth
Your embedded content won't load from your hosting account; instead, it will come from the sharing platform. You may reduce traffic in this way, particularly from automatic bots that might be loading your material. If your account has a traffic cap, you can exceed it rather rapidly, even if a video or PDF is in standard resolution, because they can be quite huge. There is no need to be concerned about your website's bandwidth when embedding content.
5. Huge Savior For Your Space
With no limitations, you can embed content of nearly any size. You can add as much stuff as you like because the third-party source won't place a limit on how much space your content can occupy. You can limit the use of your hosting space to just website files and emails by embedding material on your website.
6. Universal Viewer For Embedded Content
There is the potential that not everyone will support a platform when you want to embed content from that platform. There may also be viewing restrictions. However, when you integrate the material into your website, it is accessible through any web browser and on any device. You won't have to worry about whether or not the embedded material will load for all site visitors. The latter frequently occurs if a player makes use of a technology that some browsers do not support.
For example, you want to preview videos on your website. No matter what video format you choose to post the video to the sharing site, embedded videos can be viewed in any web browser and on any operating system. The player you use might not support this particular format if you use a camera and upload the video to your website since different devices use different formats for recording video. You will need to use additional software to transcode the video in this situation.
However, even if you do so, other browsers could display your videos differently. You can fix this by uploading the video to a sharing service and embedding it on your website.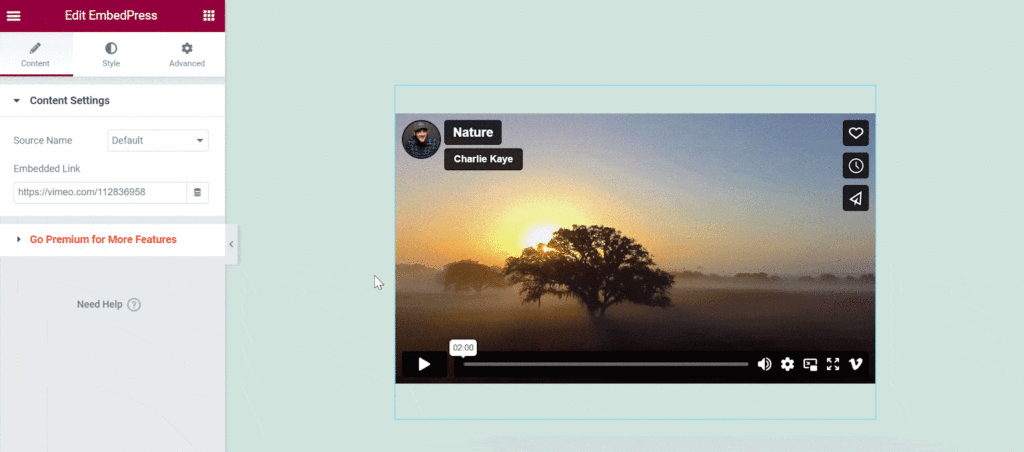 7. Avoid Copyright Violations
You will immediately face a copyright lawsuit if you post content from another website on your own without that website's consent. However, you may embed almost anything on your website without worrying about copyright violations thanks to web embeds with a variety of variants. To utilize someone else's content on your website, you do not need permission from the owner. As you are showing proper credit and source names with the embedded content.
8. Make Your Static Website Dynamic
You may turn a static website into a dynamic one by using a variety of methods for embedding content from third-party sources, including text, graphs, and image embeds. By including pertinent media, you can quickly create an appealing website page. Additionally, your website will appear more user-friendly with multimedia content.
9. Enhance The Credibility Of Your Website
By including user-generated material on your website, you can increase users' trust. Therefore, integrating user reviews on your eCommerce website might aid in establishing your reputation with potential clients.
Cons Of Embedding Third-Party Content In WordPress
Practically, not everything comes with benefits. So, there are some 'buts' when embedding content into your website. We've listed some of them; you can have a look here:
1. Limited Control For Third-Party Embeds
Embedding means you are previewing content from third-party sources, not your own site content. So you can't overwrite the content, or make massive changes like only previewing a certain portion of a video, PDF, etc. Also, you can just customize the iframe's height and width.
💡With the help of EmbedPress, a powerful embedding solution, you can't cut and preview certain video sections, but can set when to start the video. Also, you can add custom color to the embedded iframe, progress bar, etc.
2. Can't Get Rid Of YouTube Ads
Sometimes ads are included in the content, especially on the YouTube platform. Businesses that generate income through their YouTube AdSense account may encounter advertisements within their embedded videos. Google states that there is no specific method to disable ads solely for embedded videos. The only available choice is to disable ads entirely. 
💡 Alternatively, you can host videos on Vimeo and then embed Vimeo videos, ensuring a seamless and ad-free viewing experience.
3. Option For Limited Content Customization
As you are showcasing third-party content on your website through embedding, all modification rights are reserved for that platform only. You can't update the embedded video thumbnail or the elements they're showing. 
💡 Again, this issue can be sorted out if you are using EmbedPress for your website. You can easily add a custom branding logo to your embedded content, highlight PDF texts, customize the content size, etc. 
4. Content Previewing Control Isn't In Your Hand
Suppose you have embedded a live podcast into your website or one of the trending Twitch live streams. But suddenly, the author deleted these from the platform. So it will be unavailable on your website too! Thus, it can cause a broken link issue and decrease your site's credibility.
💡 We cannot provide a solution for a video that was deleted by the original creator, there is an alternative you can try to avoid showing broken links or unavailable videos on your site. With EmbedPress, you can always showcase the latest live streams from your favorite channel. 👉 Learn how to showcase the latest YouTube live stream continuously.
How To Embed Versatile Sources In A Website Without Coding?
You feel tempted to embed a variety of sources on your website because of all these wonderful advantages, don't you? Then this section is for you. Start reading to find out how you can embed any content you want without any coding.
Introducing EmbedPress, the best embedding tool for WordPress users that allows you to include 150+ sources with a single click. With this amazing plugin, you can embed videos, audio, podcasts, images, PDFs, maps, and whatnot. Moreover, this plugin comes with a wide range of customization options that will help you showcase embedded content in your website's theme and vibe.
All you have to do is follow these simple steps, and within a few minutes, the sources will be embedded:
Install and activate EmbedPress on your website.
Copied the URL of the source you want to embed.
Open a page and add EmbedPress block or widget to it.
Paste the URL into the desired field. That's it.
This shows how easily you can embed anything you want with EmbedPress. Want to learn in-depth? Then check out below: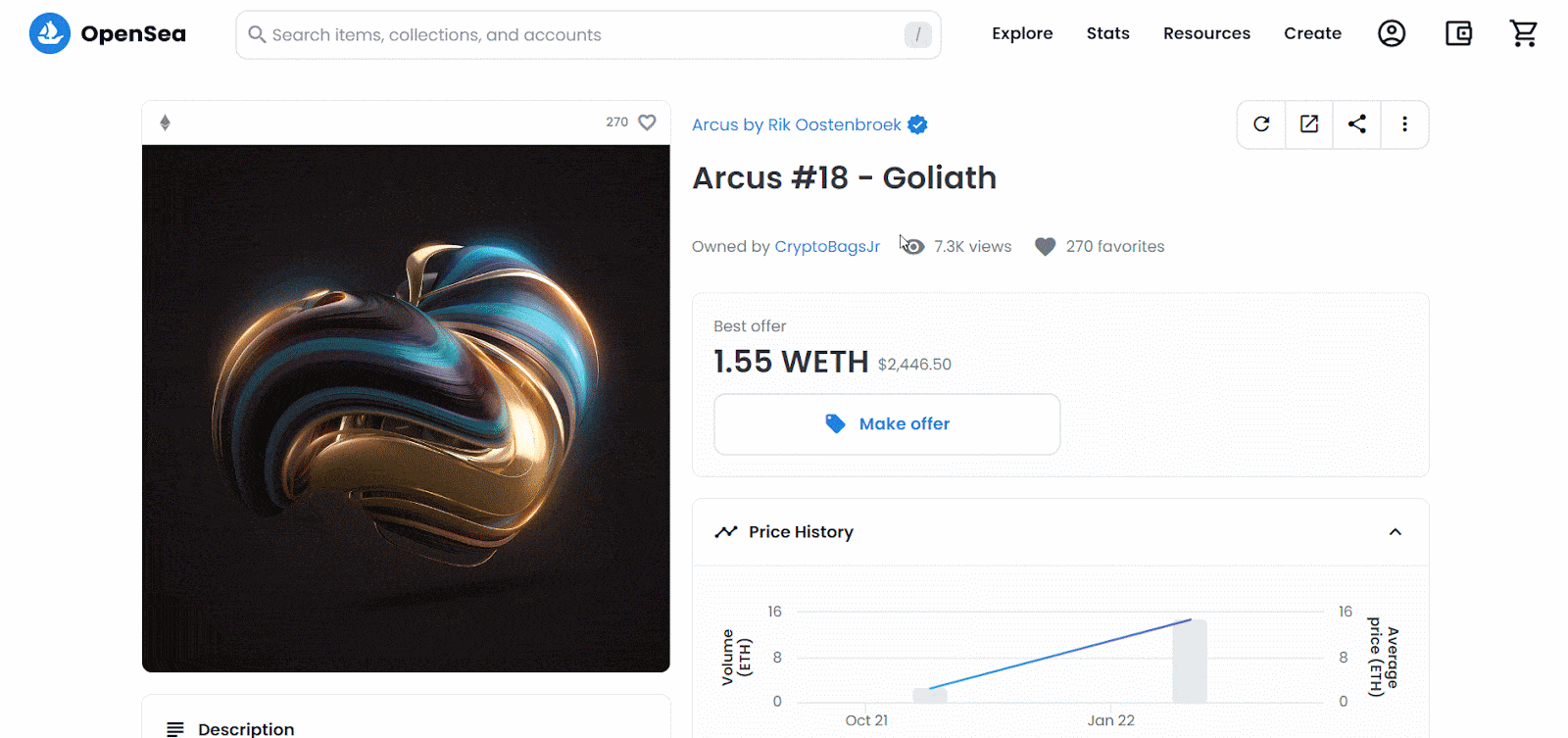 Hopefully, this article has helped you explore all the important pros and cons of embedding third-party content into your website. You will be able to make the right choices for your website by reading this. Still, if you have any concerns, feel free to share them with us. Also, subscribe to our blog to keep getting stunning website-related tips and tricks.