When it comes to embedding your YouTube live streams, EmbedPress has made it easier to share your content with a bigger audience with just one click! Now with EmbedPress 3.7.1, you can make sure that your website is always displaying the most recent live streams from your channel with our new, advanced feature: YouTube live embed with channel handler. Let's dive deep and explore what you are getting in this latest version.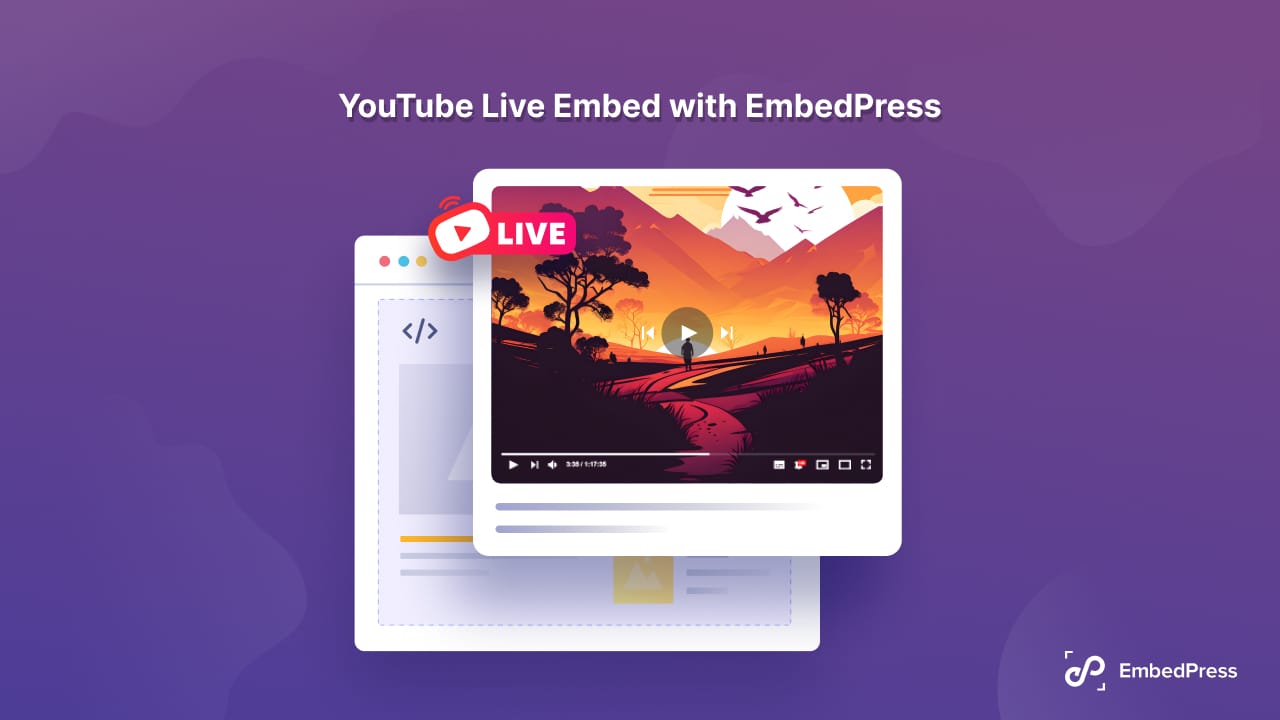 Introducing EmbedPress 3.7.1: YouTube Live Stream Embedding, Tons Of Improvements, And More
Trusted by more than 70,000 web creators, EmbedPress is one of the most powerful and popular embedding plugins for WordPress and can help you embed content from 150+ sources in Gutenberg, Elementor, and other popular builders. And when it comes to embedding Youtube videos, live streams, or even embedding Youtube channel, EmbedPress comes with tons of advanced features and customization options. With just one click, you can easily embed your favorite YouTube videos on your WordPress site in no time.
The ability to permanently host a YouTube live stream from the website is included in the most recent version of EmbedPress. In this approach, your website will always stream the most recent YouTube live. With the help of the channel handler, you can effortlessly integrate a YouTube live broadcast on your website.
To embed Youtube live streams from your channel on your website, and display the most recent live streams constantly, follow these two simple steps given below.
Step 1: Add The URL For Youtube Live Embed With Channel Handler
First, open a page in any editor. For this tutorial purpose, we're going to use the Gutenberg editor. Now type the YouTube live URL in this format:
https://www.youtube.com/@[channel handler]/live
For example, if you want to embed YouTube live streams of NBCN News on your website, the URL should be as given below:
https://www.youtube.com/@NBCNews/live
Step 2: Embed Your Youtube Live Streams From Your Channel
Now, hit the 'Embed' button. That's it! The live video of the selected channel will be showcased on your channel. And every time a live stream ends, the next most recent live stream from your channel will automatically be played on your site. See it in action below.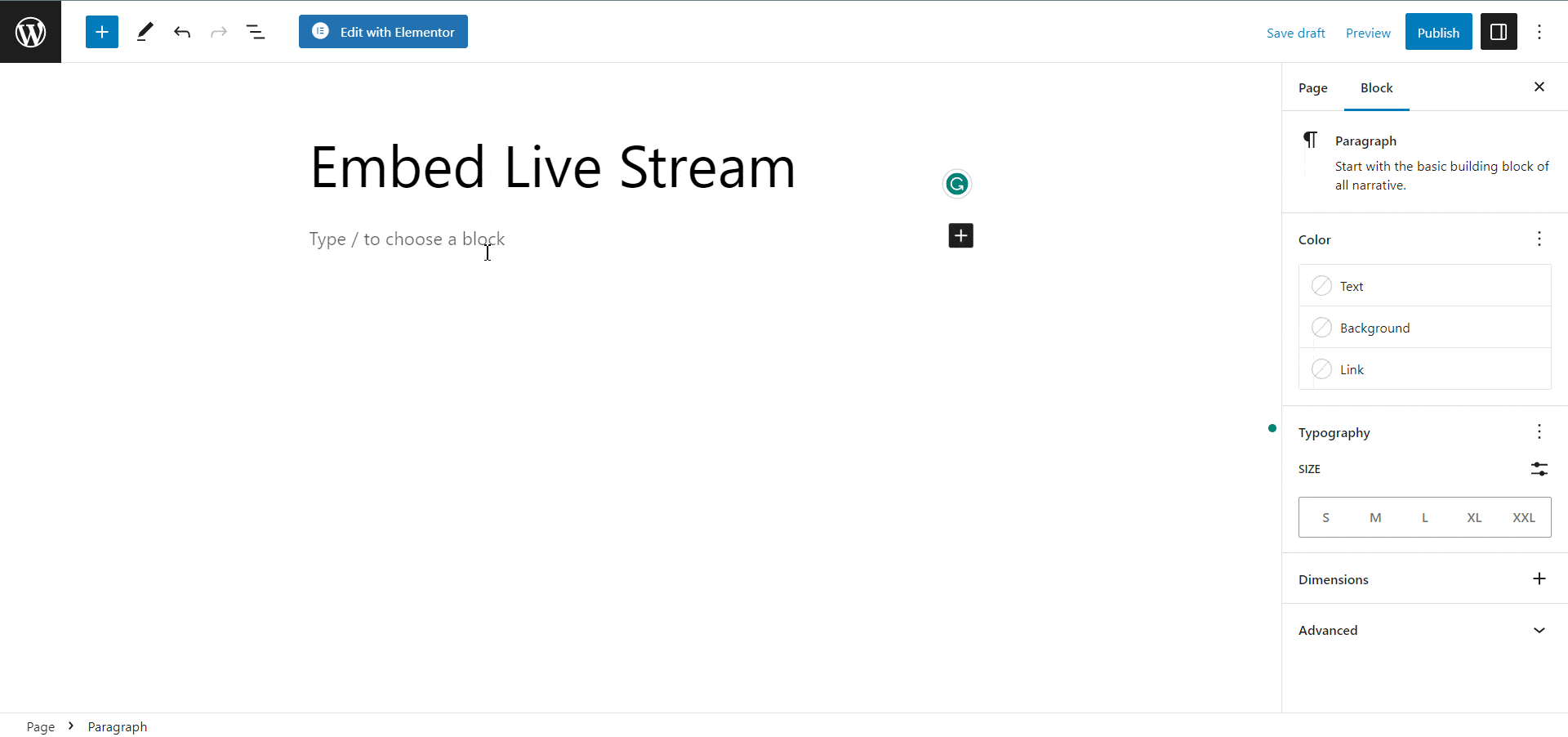 Note: To embed YouTube live videos on your website, you must add the YouTube API key from the EmbedPress dashboard. Learn how to embed YouTube API key from here.
Sounds exciting? Try it yourself and see how you can now seamlessly embed and display all of your Youtube live streams on your website in less than two minutes!
That's not all, though. EmbedPress 3.7.1 also comes with some improvements and bug fixes, such as improved social share redirection, so make sure you update to the latest version to enjoy a smooth embedding experience on WordPress.
Explore Other Advanced Options For Embedding Live Streams With EmbedPress
While embedding live streams with our YouTube channel handler is an amazing feature, EmbedPress comes with more features and options that will make your YouTube live embeds interactive to site visitors. Let's take a look.
1. Youtube Live Embed:
If you want to stream YouTube live directly from your website, you can do it easily with EmbedPress. With just one click, you can add YouTube live embed to your WordPress website. All you have to do is retrieve the live URL and embed it into your post or pages.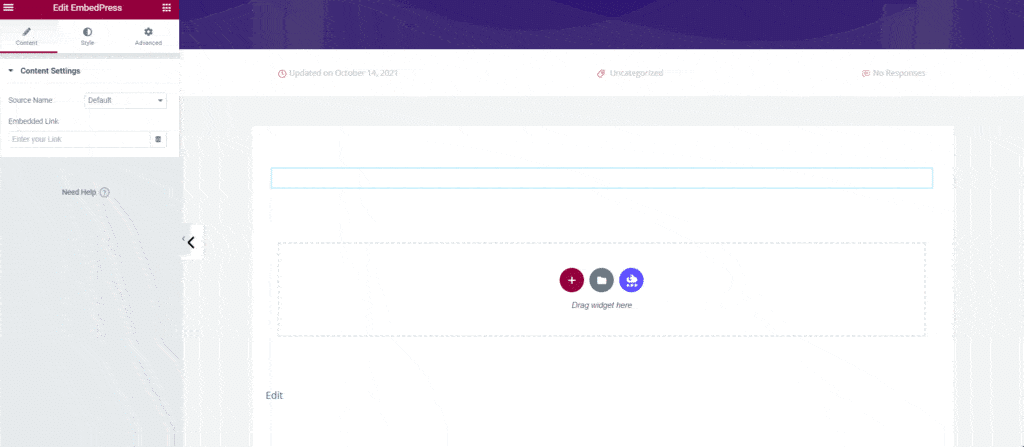 2. Show Or Hide Closed Captions
If your YouTube videos come with captions, then using EmbedPress, you will have the option to show or hide the captions. This way, you can easily customize your embedded YouTube videos with more flexibility.
3. Enable Live Chat On Website
With YouTube live embeds, you can also display live chat on your website. This way, your website visitors can interact directly with other live viewers of YouTube simultaneously.
More Exclusive YouTube Video Embed Features That Comes With EmbedPress
Apart from the newest, YouTube live embed with channel handler feature, you can do more with EmbedPress. Take a glimpse at all the amazing things you can do with EmbedPress:
2. Embed YouTube Playlist
On your WordPress website, you can easily embed YouTube video playlists with EmbedPress. This way, all your latest playlist videos will be showcased on the website. Also, EmbedPress offers pagination to list views. For that, your audience can easily view all videos from your website without leaving the page.
3. Youtube Channel Embed:
You can easily embed your YouTube channel on your WordPress website as well with EmbedPres. This way, your website visitors will also get a chance to view your YouTube channel at a glance.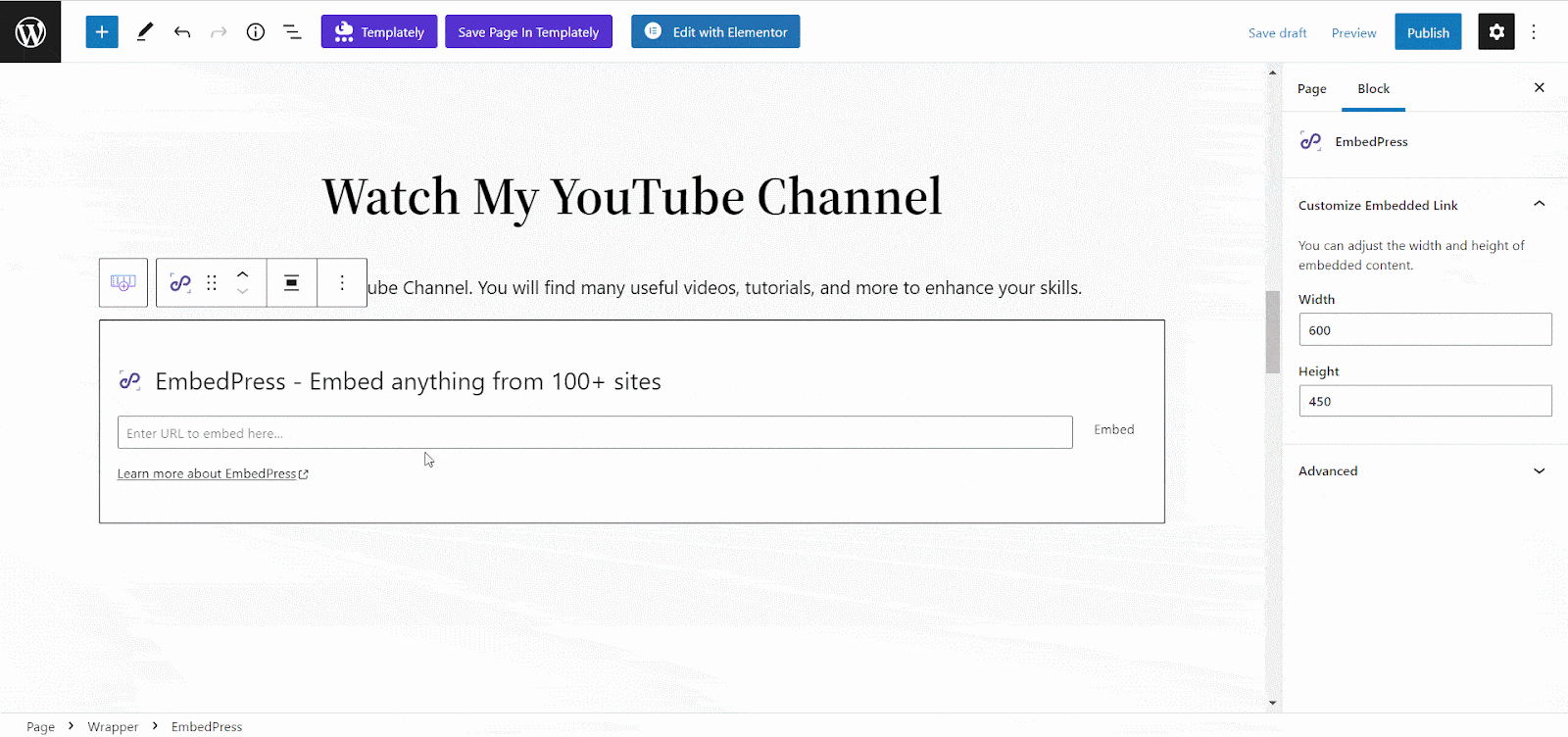 4. Showcase Youtube Subscribe Button With Video
EmbedPress gives you the privilege to show Subscribe button with every YouTube video you embed. This will help you to gain more subscribers to your channel seamlessly.
5. Embed Custom Logo, CTA With Video
If you want to add custom logo on your embedded content, then it can be easily done with EmbedPress as well. Personalize your YouTube video to your heart's content with our amazing customization options including a custom logo, call-to-action button, and more to match your unique preferences.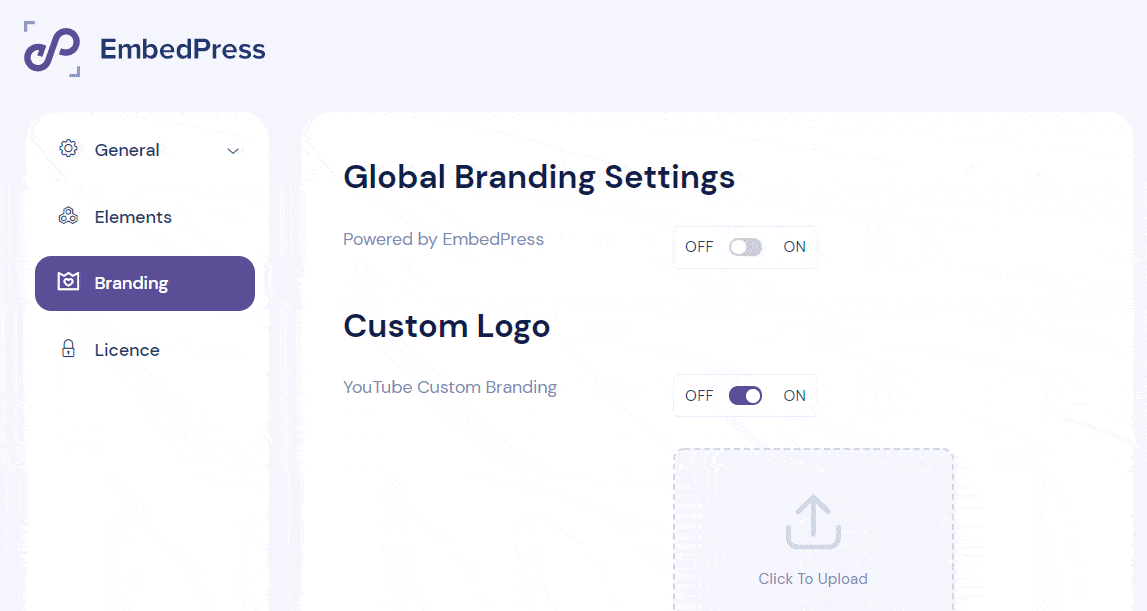 Make Your Embedded Youtube Videos And Live Streams Stand Out With EmbedPress
As you can see, with EmbedPress, it is easier than ever to get more engagement for your embedded Youtube videos and live streams and even grow your Youtube subscribers! So check it out for yourself, and subscribe to our blog for the latest updates, tutorials and tips and tricks.