Today, we are thrilled to come bearing some super exciting news – EmbedPress has unlocked yet another huge milestone in a very short time. The ultimate WordPress embed plugin, EmbedPress, is now powering up 40,000 websites worldwide and taking your storytelling experiences to newer heights every day. 🥳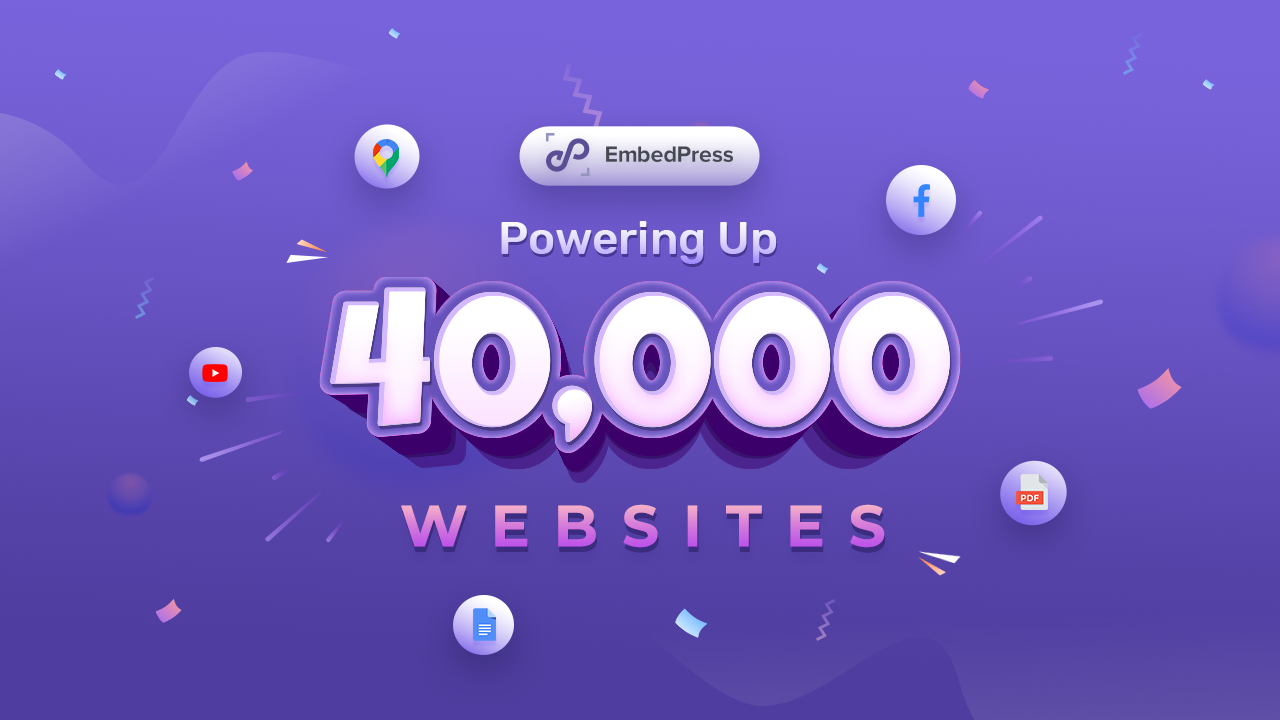 Reaching this major milestone in such a short time would have been impossible without the love and support of all 40K+ happy users like you. Thank you for helping us come this far. 
Acknowledged As Most Powerful WordPress Embed Plugin
In this very short time, EmbedPress has become popular as the ultimate WordPress embed plugin for users around the globe due to its advanced features and flexibility. We have been featured and recommended by top publications in the industry.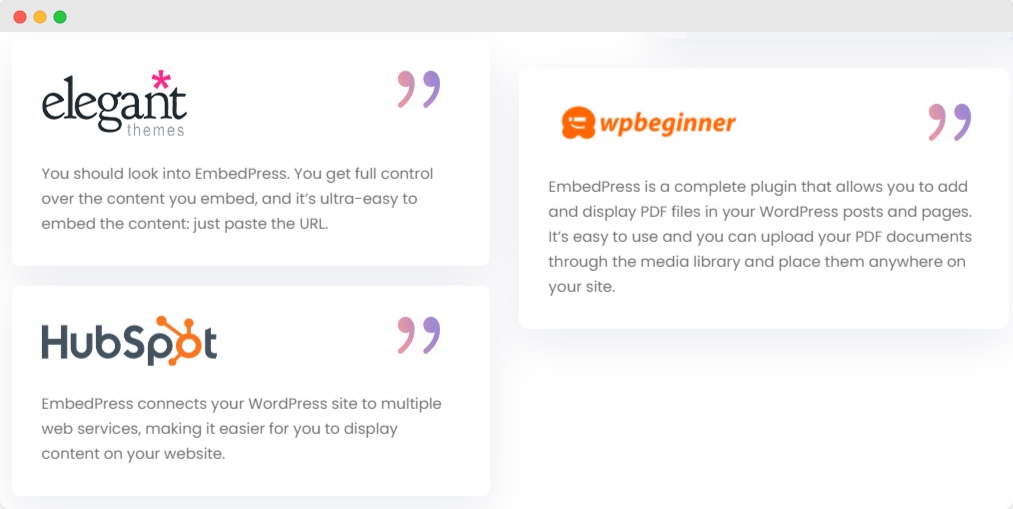 EmbedPress has also become a favorite among our amazing community of over 40,000 happy WordPress users. According to many, this is the easiest embedding solution they have used to add interactive and engaging content to their websites and skyrocket the engagement rates.

Today, as we celebrate our outstanding achievement with you, let's look back at our journey so far and have a quick rundown of some of the most significant features we have added and the goals we have reached.
Powering Up 40,000 Websites With 100+ Content Sources
EmbedPress is an extraordinary, one-step solution with a unique mechanism that enables you to embed any content onto your WordPress websites with just a single click. 

When our team acquired this WordPress embed plugin, back in December 2019, the EmbedPress community was a growing family of 7,000 active users with access to 75 media content sources to embed from. Since then, our amazing team has been solely dedicated to expanding this ultimate plugin and bringing you more and more content sources. We want to help you to embed any type of interactive and engaging content into your websites and fuel up your storytelling the right way. 
And so, we are absolutely delighted to tell you that EmbedPress is now the most powerful embedding solution for WordPress with a massive library of 100+ content sources and more to come in the upcoming future. 

Moreover, as of this day, more than 40,000 websites are using this impressive WordPress embed plugin to seamlessly embed high-performing, powerful media files to skyrocket the engagement rates on their websites. 
Along with bringing you the largest library of content sources, EmbedPress has also tried to bring many new improvements and features. Let's dive right in and take a closer look. 
🎉 Embed Any Engaging Content With Your Favorite Page Builders
Initially, at the time of acquisition, our main goal was to make EmbedPress more flexible to Elementor, Gutenberg, and Classic Editor users everywhere, and save them from the hassle of using third-party solutions to embed content. But as mentioned earlier, we are constantly trying to expand our horizons and boundaries with this ultimate embedding solution for WordPress.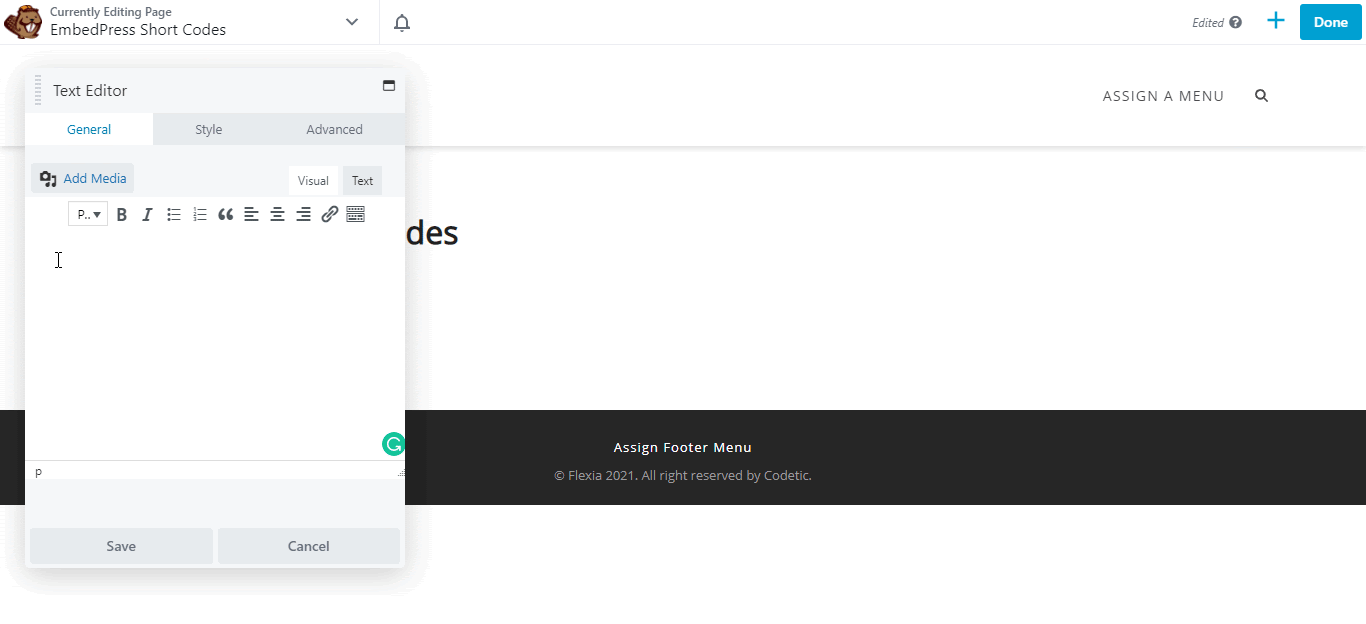 Many of you prefer working on other editors such as Beaver Builder and Divi, and we wanted to make EmbedPress more accessible and available to all WordPress web creators across all 40,000 websites. And so, with one of our recent updates, we have introduced EmbedPress shortcodes – an advanced, free feature that enables you to embed content in any and all of your preferred WordPress editors in less than a minute. 
We have ensured that the shortcodes feature is super easy and simple to use, too. All you need is the URL of any one of the 100+ content sources to effortlessly generate a shortcode. You can learn more about this powerful feature from our detailed, step-by-step documentation on how to use EmbedPress shortcodes. 
🎉 Use EmbedPress In Any Language With 100% WPML Compatibility
We are also tremendously happy to inform you that during this very short period of time, EmbedPress has joined hands in partnership with the popular WordPress Multilingual Translation Plugin WPML.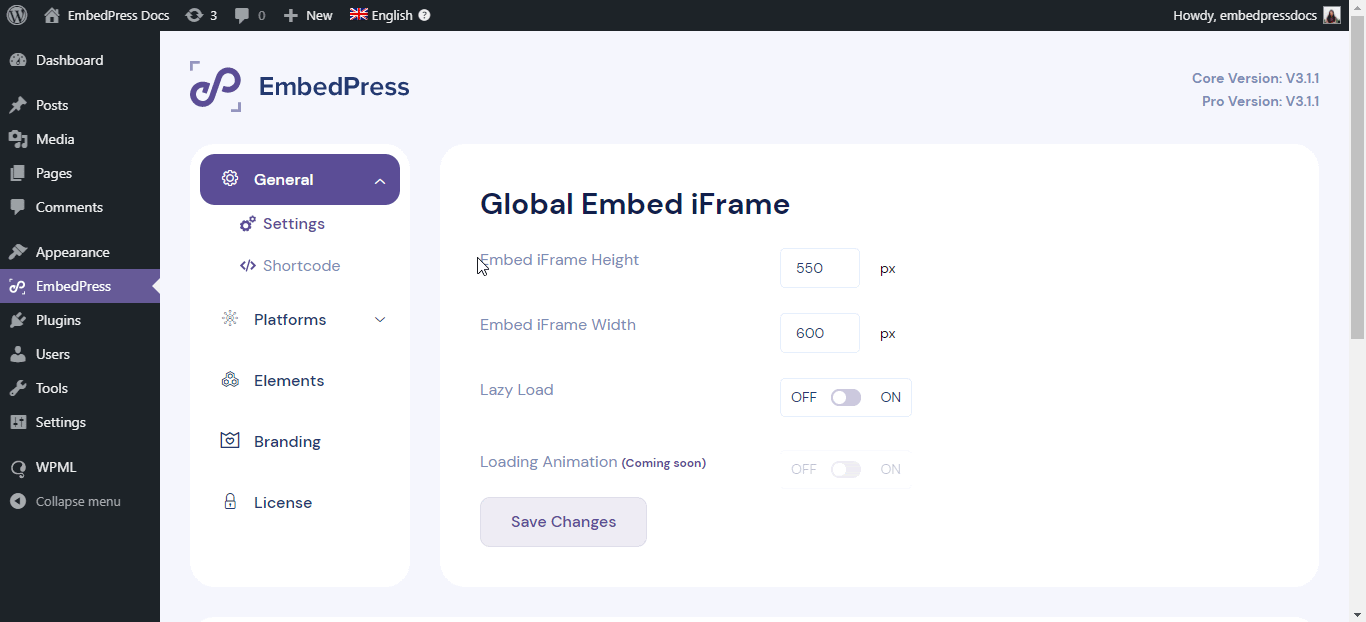 The WordPress embed plugin EmbedPress is now WPML certified and offers you complete 100% compatibility with the multilingual plugin. You can seamlessly translate the plugin's user interface content into any language you want – translate to your native language for easier navigation or choose a few different languages to use on your multi-language website.  
If you want to look into a step-by-step guide to know further details of EmbedPress' 100% compatibility WPML and how you can easily translate each and every string of EmbedPress user interfaces, check out this documentation.  
🎉 Fuel Up Your Content Creation In Gutenberg Block Editor Effortlessly 
We have been constantly aiming to make EmbedPress more flexible for WordPress users, and so, we wanted to increase the efficiency of Gutenberg users a bit more. Gutenberg is now the default block editor for WordPress and we have introduced more than 10 Gutenberg Blocks that lets you instantly embed any content with just a click.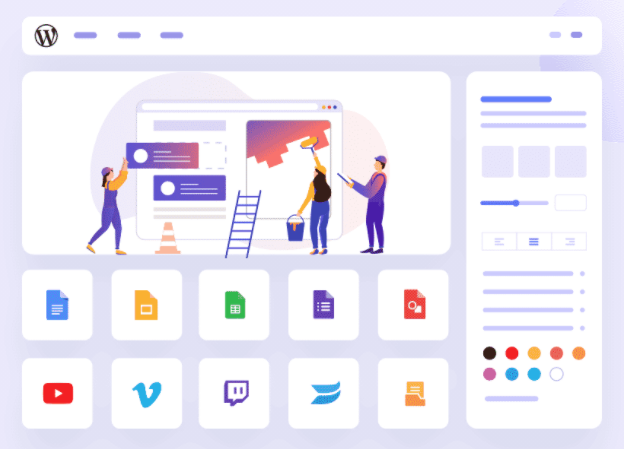 With EmbedPress, you will be getting your hands on Gutenberg blocks for the following 10+ content sources: 
⭐ Google Docs                        ⭐ Google Slides                 
⭐ Google Sheets                     ⭐ Google Forms                 
⭐ Google Drawings                ⭐ Google Maps                   
⭐ Vimeo                                    ⭐ Wistia                                 
⭐ YouTube                                ⭐ Twitch                               
⭐ Document                             ⭐ EmbedPress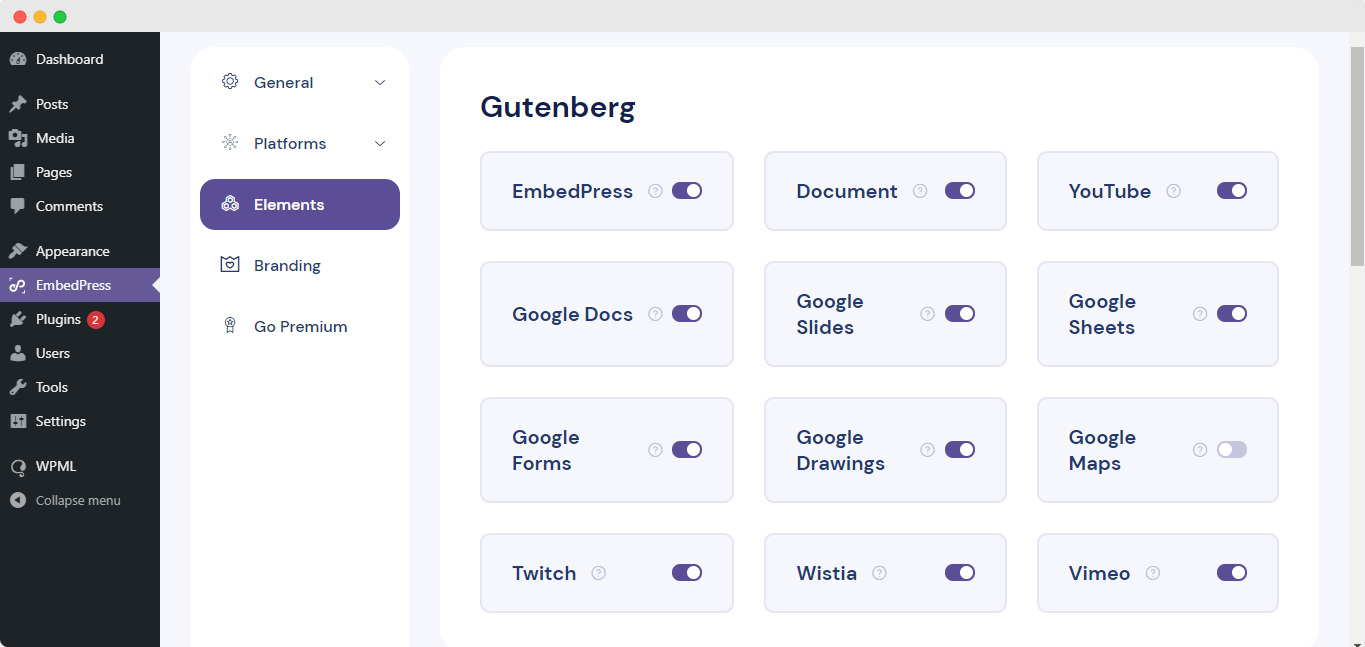 You can easily toggle on all or any of these Gutenberg blocks from the 'Elements' tabs on the EmbedPress setting panel. And the blocks will become available on your Gutenberg editor for use without any hassle.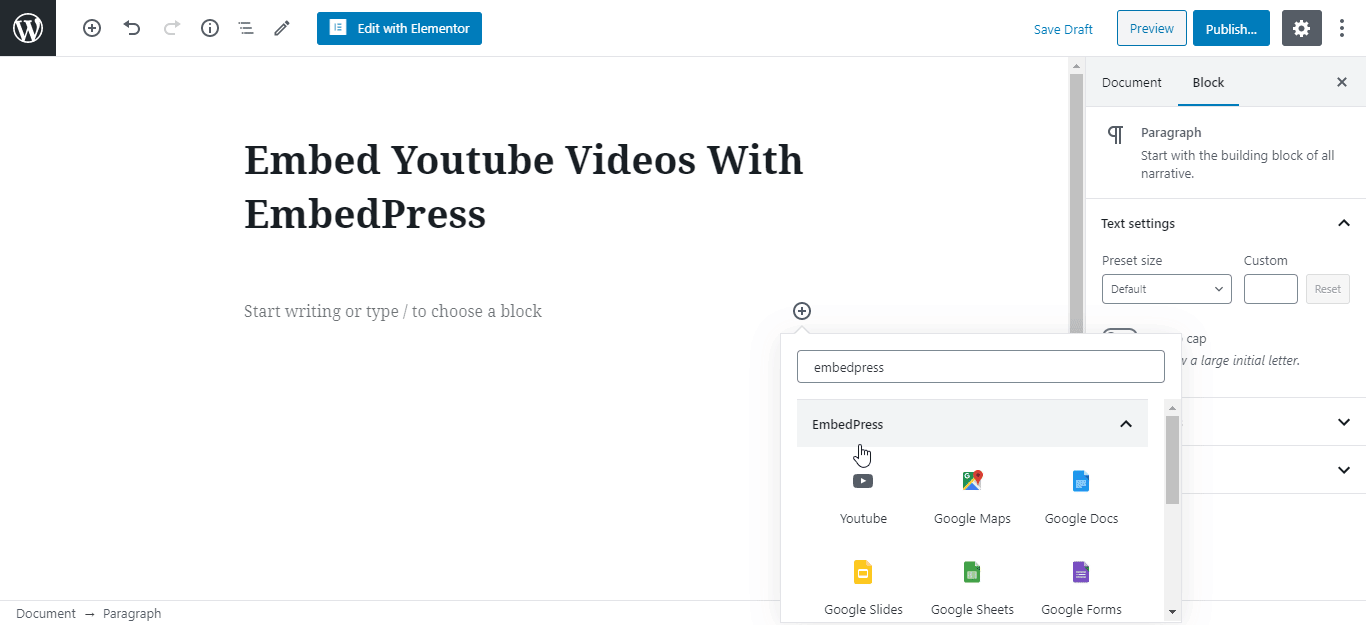 All you have to do is go to your Gutenberg block editor, and click on the '+' icon on your post content area and select the block that you need. Afterward, just paste the link to the content you want to embed and press the 'Embed' button and that's it. EmbedPress will instantly load fully functional, responsive, and engaging content for you. 
🎉 Easily Customize Your Embedded Content With Exclusive, Advanced Features
In a time of declining attention spans, including audio clips or videos into your website is a brilliant strategy to capture your audience's interest and attention immediately. These can significantly influence your readers' moods and alter their visual perceptions. 
With the ultimate WordPress embed plugin, you also get exclusive, free, and premium, advanced features for several content sources or platforms which you can configure directly from the plugin user interface. These additional features can easily fuel up your storytelling and take it to newer heights, boosting website engagement instantly.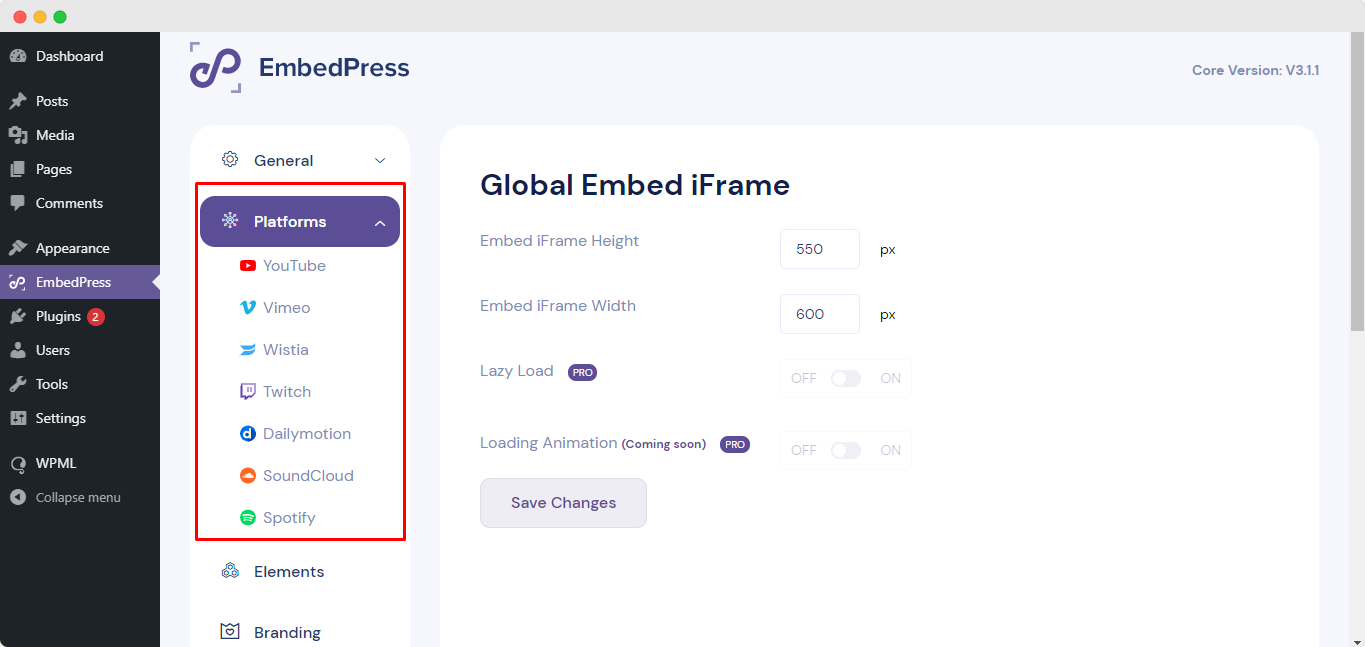 From the drop-down menu for the 'Platforms' tab, you will find 7 different content sources. EmbedPress provides many exclusive features for each of these platforms: 
🎞️ YouTube: 
One of our most popular content sources is YouTube and we have added extra features like 'Youtube Subscription Buttons', 'AutoPlay' features, and 'Modest Branding' facilities, among many others.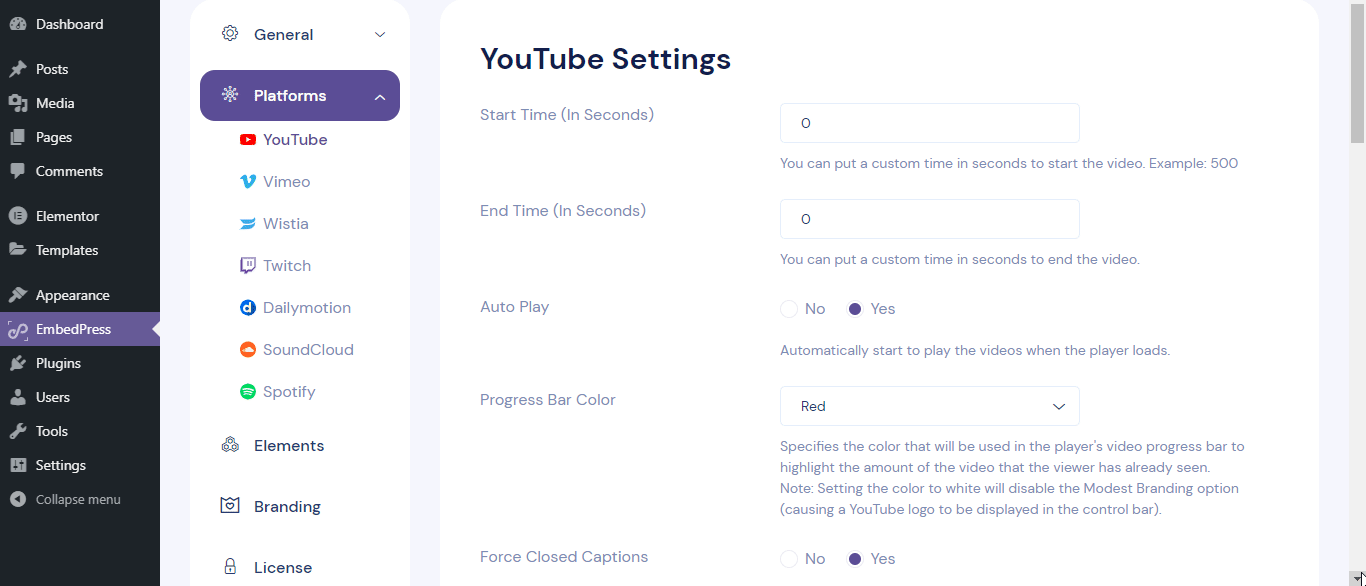 🎞️ Vimeo, Wistia, Twitch & Dailymotion: 
Similar to YouTube, we have exclusive features for Vimeo videos as well which enables you to add 'auto pause', 'play on loop' and 'display author' features to name a few.
Among features that empower Wistia videos, we have 'rewind' features, 'fullscreen' buttons, and facilities to customize the starting volume of all videos. 
You can easily show live chat for Twitch video embeds, enable 'themes', 'fullscreen buttons' and configure a fixed starting time for the Twitch videos.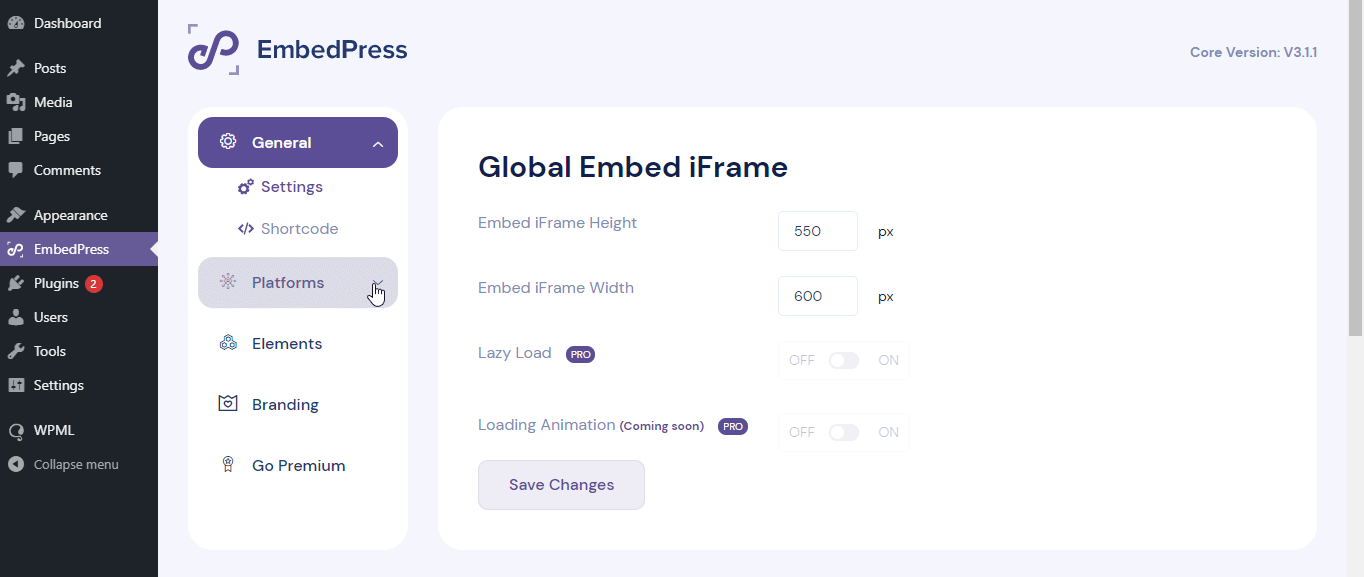 The Dailymotion platform is one of our newest additions with the latest update and with this, we have introduced 'auto play' facilities for mobiles as well as other devices. You can show logos, change control colors, and more. 
🎵 SoundCloud & Spotify:  
Among our audio-based platforms, we have many free and premium features for SoundCloud and Spotify. 
EmbedPress enables you to effortlessly make more SoundCloud audio files more engaging with 'buy', 'share' and 'download' buttons. You can display 'user names', 'play count', and 'artworks' as well.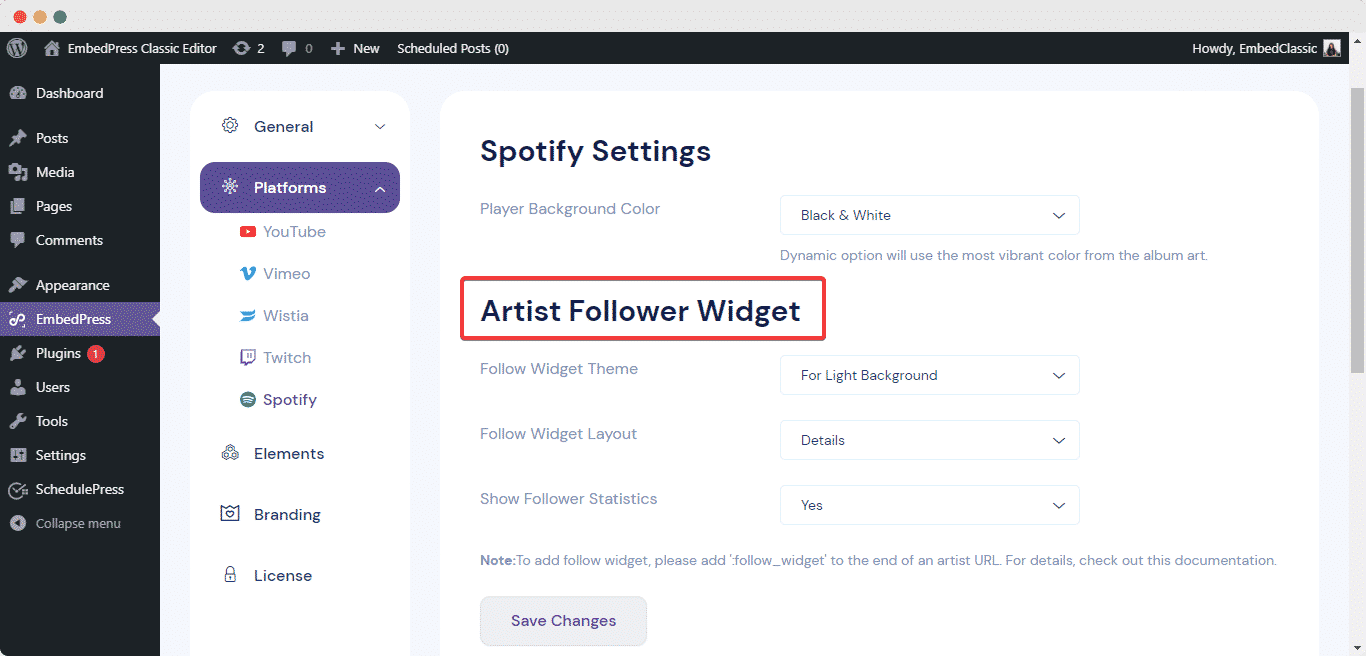 One of the best features we have added for Spotify music is the Artist Follower Widget, with which you can easily urge your website visitors to follow any artist on Spotify, or even yourself if you have an account. 
EmbedPress already helps to make your websites more engaging by inserting content from different media sources. With these additional, exclusive features you can easily get your website's interactiveness and conversion rates skyrocketing. 
🎉 Empower Embeds With Lazy Loading, Custom Branding, Logo & More
Among the many advanced features EmbedPress brings you to enhance your storytelling on WordPress, some noteworthy ones are: 
🎯 Custom Branding: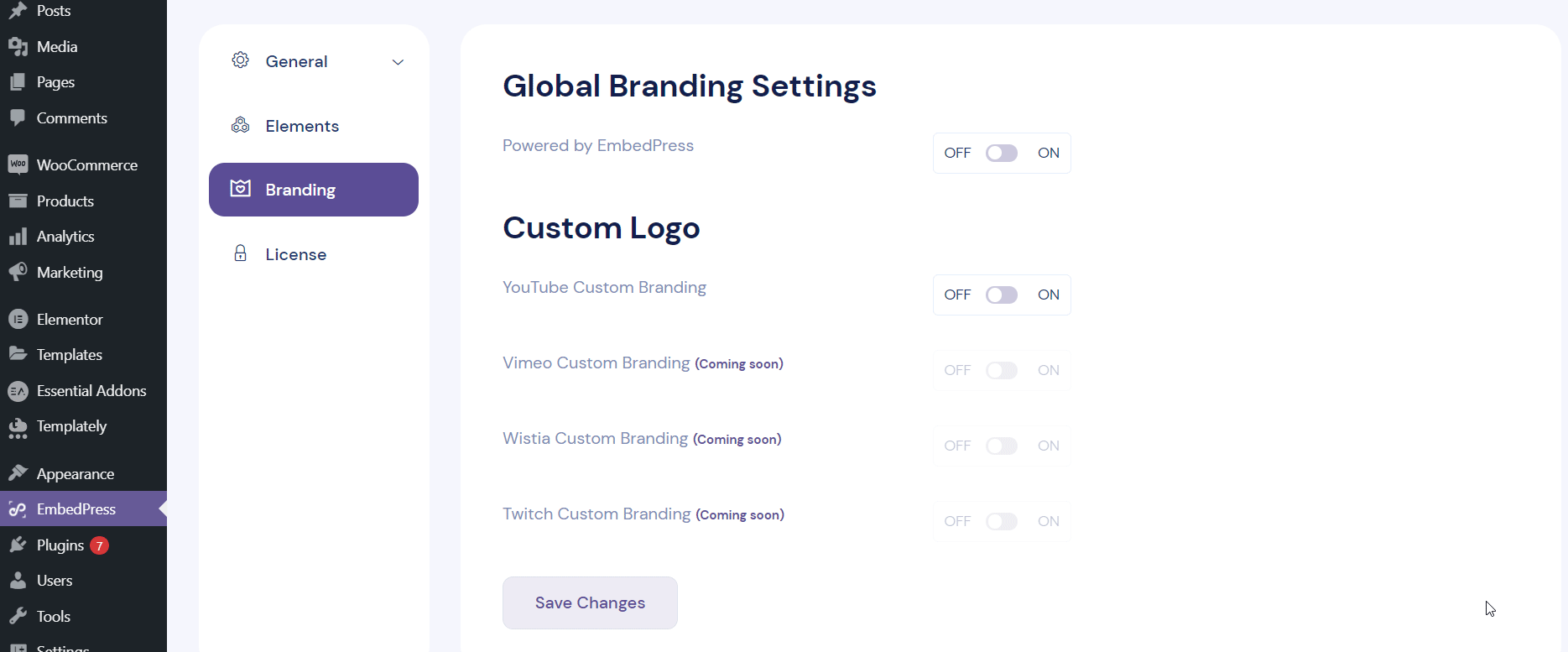 If you've been trying to display your own business or website logo with the content embeds on your website, then EmbedPress is the perfect solution for you. You can now add custom branding and logo for your embeds. 
At the moment, you can upload your own logo to be displayed over embeds from several sources. You can also customize the appearance of your logo, and even add a Call-to-Action link with the logo. 
🎯 Lazy Loading For Images: 
By enabling lazy loading for image embeds, you can improve your website's performance, boost loading times, and hence your user experience with EmbedPress.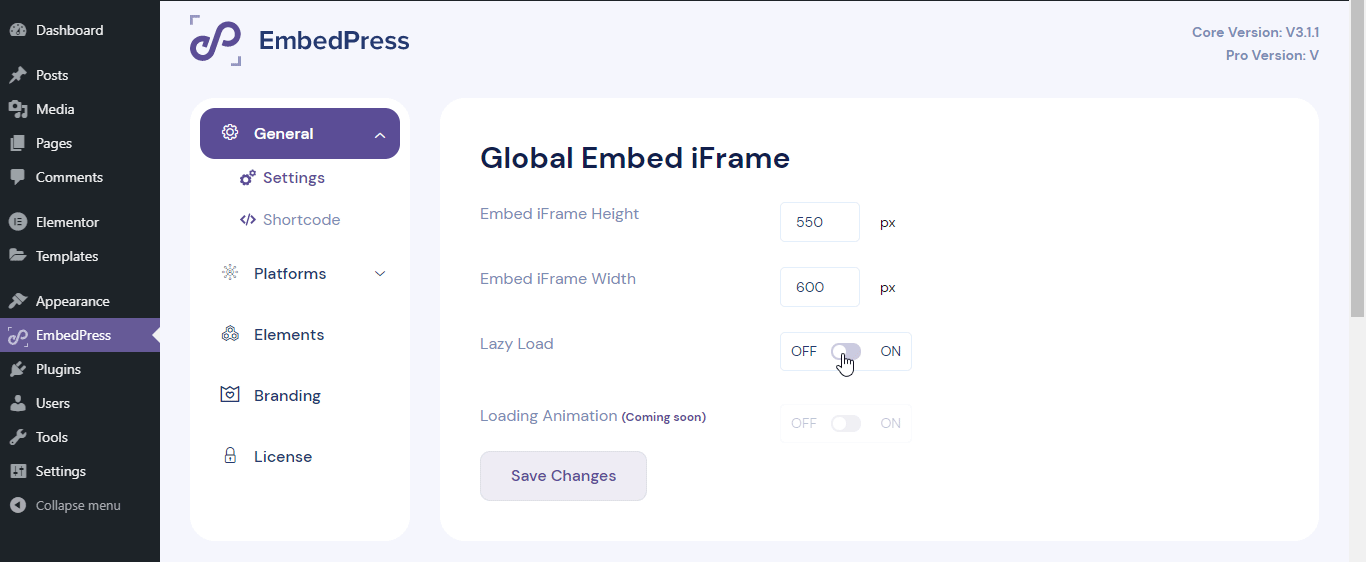 Boosting Engagement Rates For More Than 40,000 Websites
We are extremely grateful to each and every one of our 40,000 happy users for helping the most powerful WordPress embed plugin, EmbedPress, reach this incredible milestone. Thank you for being a part of our journey so far. 
But that's not all – we have many new features and improvements planned for the future of EmbedPress. We hope you'll stick around, or become a new member if you're not already, of our growing community as we continuously try to bring more content sources, advanced features, and improvements in the ultimate WordPress embed plugin.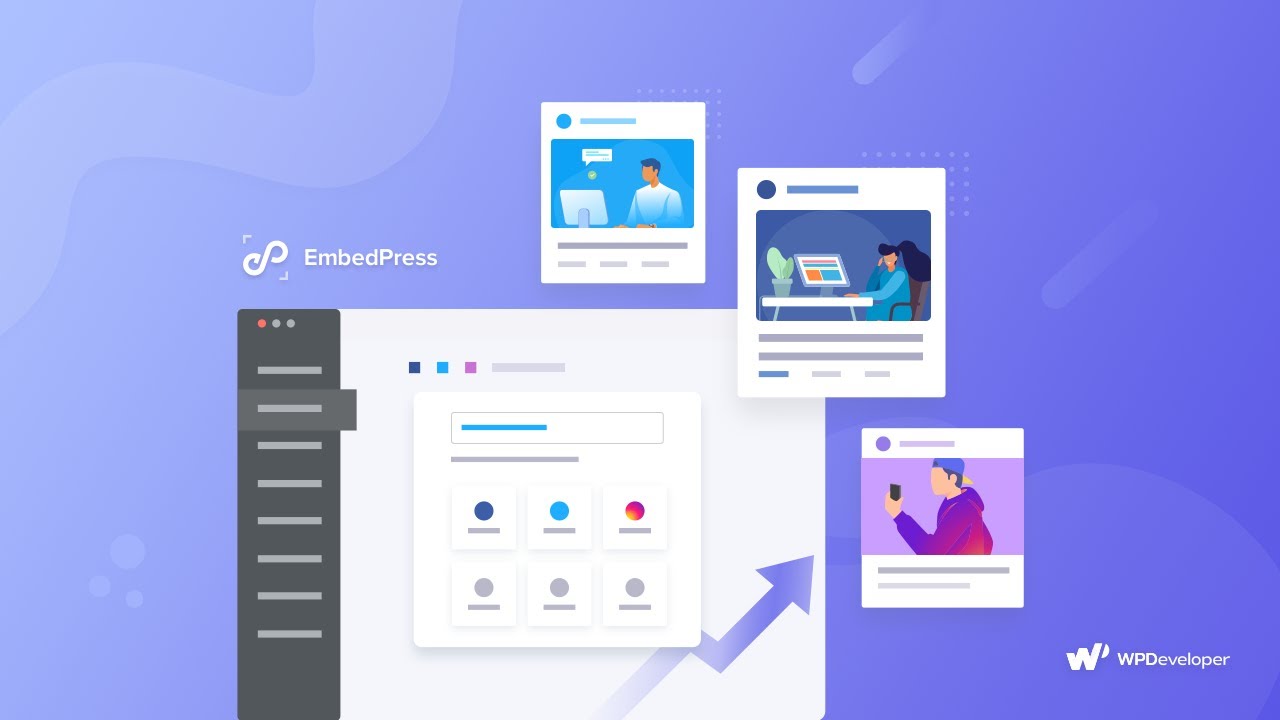 Try EmbedPress for completely free and fuel up your words and make your stories stand out to your audience with ease. Or, check out any of our PRO packages, starting at an exclusive price of only $29 for the next few days, and skyrocket your storytelling on WordPress using all our premium features with this amazing, limited-time offer! 
If you have any suggestions, please let us know in the comments below or reach out to our support team; we would be happy to know your feedback. For more updates, tutorials, and tips and tricks, subscribe to our blog or join our friendly Facebook Community.