Want to embed links inside Beaver Builder or Divi and make your website more interactive? EmbedPress 3.0.4 has been released with more content sources including Spotify, Boomplay and got advanced Shortcodes feature which will let you embed anything and everything in your favourite page builders.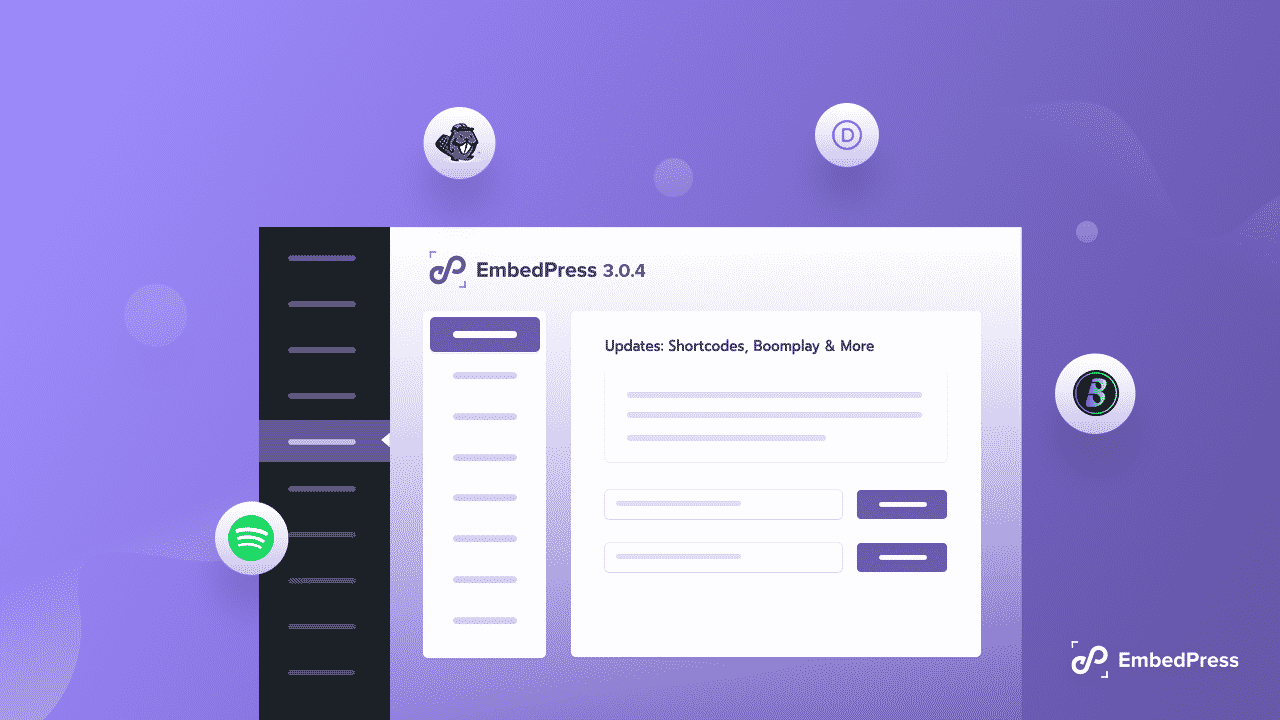 Get A Revamped User Interface For Easier Navigation
EmbedPress 3.0.4 targets to boost your user experience more than ever before and comes with yet another revamp of the user interface. The newest design of the plugin interface has been developed especially to help you with navigation.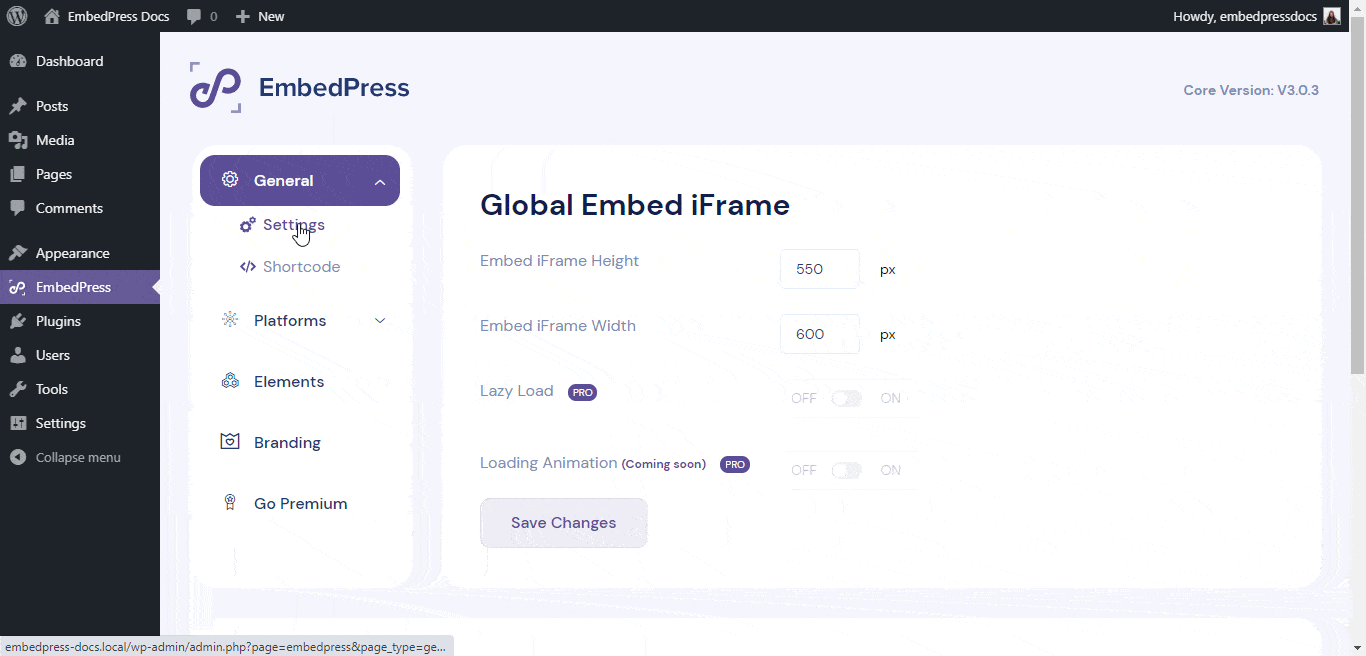 With the latest version of EmbedPress, you now get a separate settings panel from which you can easily configure EmbedPress general settings with ease. This section of the interface also includes another new feature – EmbedPress shortcodes, but more on this later. 
Previously, you could access advanced multimedia features from the general settings panel of the plugin interface too. However, now, these advanced features have gotten a new tab created especially for them only, named 'Platforms'. Here you can get access to YouTube, Vimeo, Spotify, and other sources and their advanced features.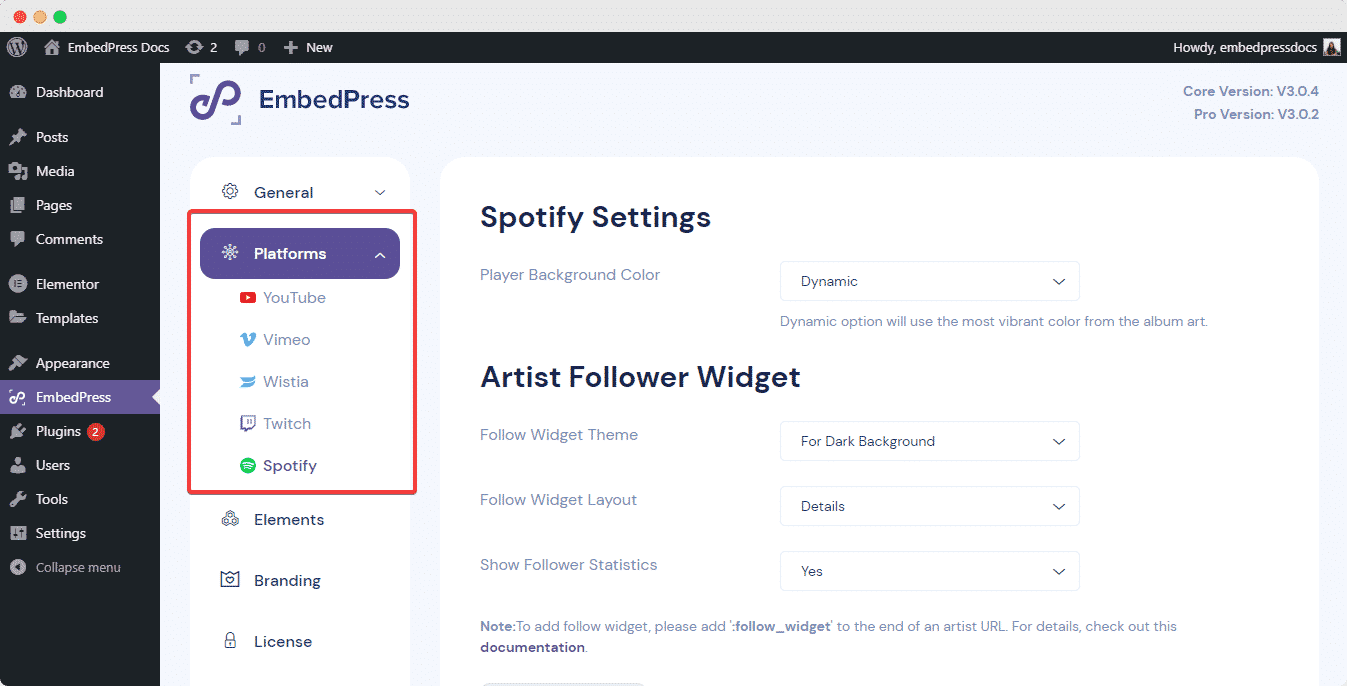 Generate Shortcodes To Embed Content In Any WordPress Page Builders
EmbedPress aims to make your storytelling on WordPress more interactive and engaging. However, till our latest update, it was only possible for three WordPress editors – Gutenberg, Elementor, and Classic editor. However, many of you prefer working on other editors such as Beaver Builder and Divi, and we wanted to make EmbedPress available to every single WordPress user.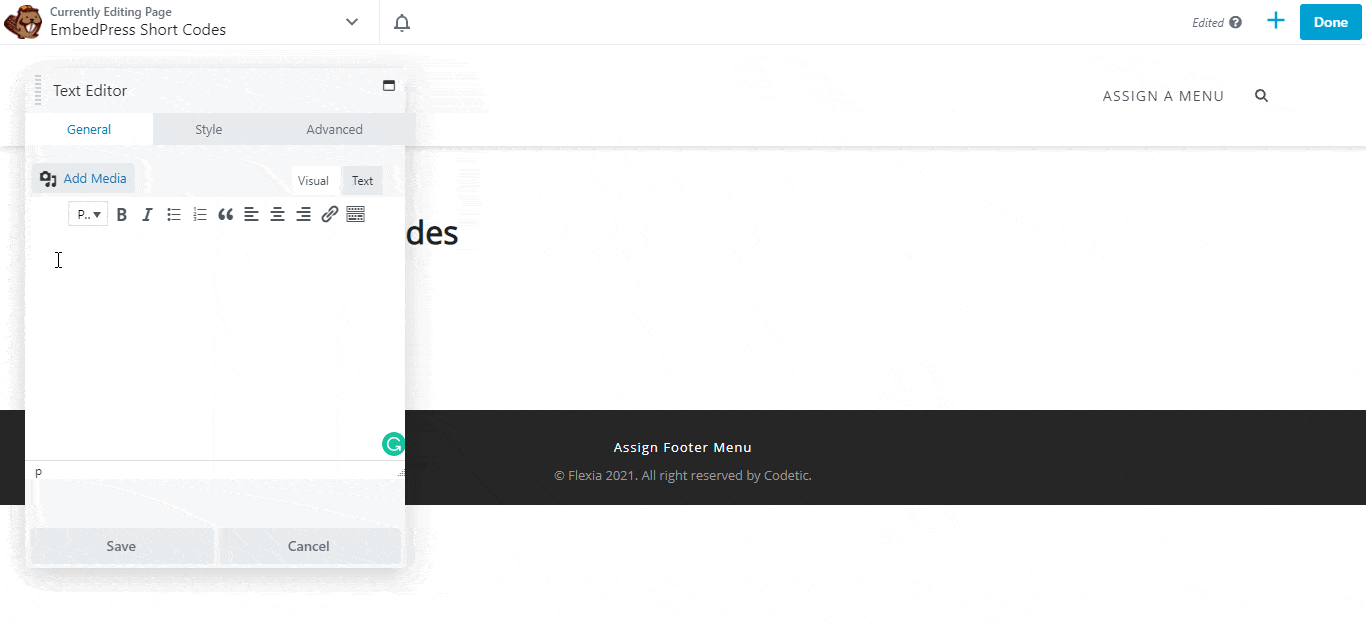 Therefore, we have decided to expand EmbedPress even further and have introduced a new feature – EmbedPress shortcodes. With the help of the shortcodes, you will be able to embed engaging multi-media content from any of the 100+ sources on any WordPress page builder with just a few clicks. All you need is the content URL to effortlessly generate shortcodes. To learn more about how this powerful feature works, you can take a look at our documentation on how to use EmbedPress shortcodes. 
Quickly Enable Interactive Features For Your Spotify Embeds
EmbedPress has always offered the highly engaging and popular platform Spotify as an embedding source for music, podcasts, records, and much more, to capture your audience's attention instantly. With our latest update, we wanted to take your embedding experience a notch higher by introducing advanced features to help you configure the Spotify embeds.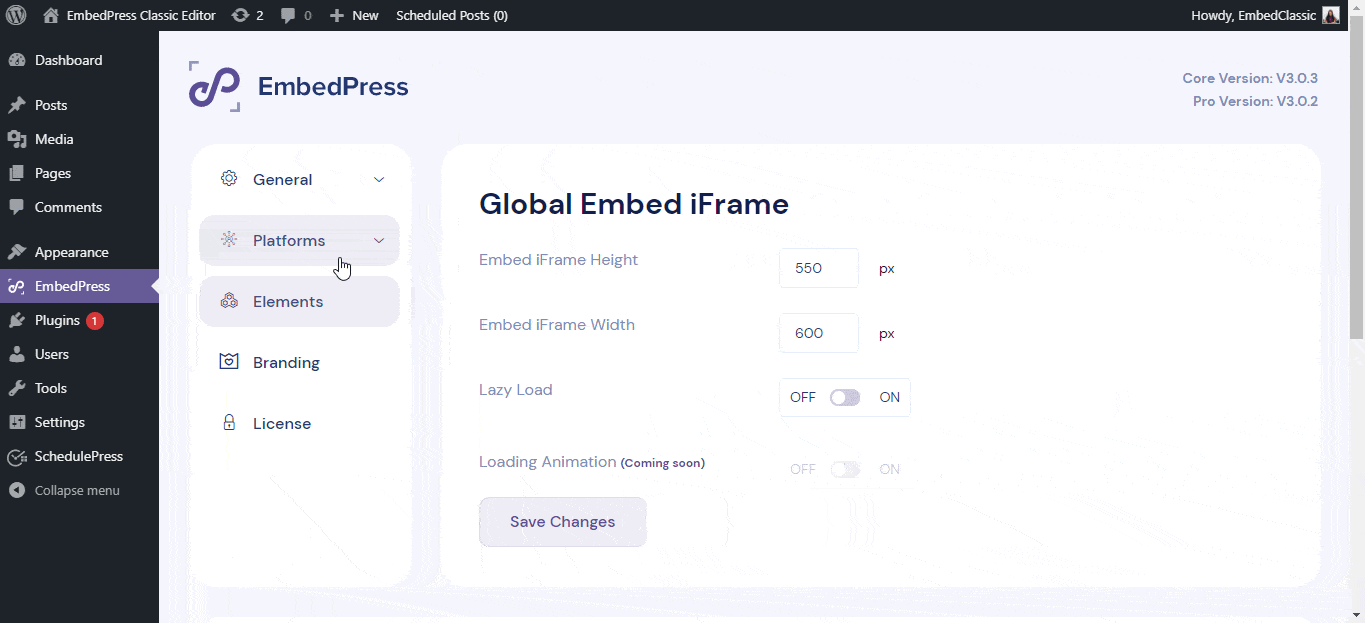 Now, you will find Spotify among the advanced audio platforms on your plugin interface and will be able to change the embed's configurations directly from your dashboard. 
In a world of declining attention spans, music can be a great way to grab readers' attention. EmbedPress 3.0.4 brings you more flexibility in embedding Spotify music and enables you to embed albums and playlists, along with single tracks. You can easily embed your personalized playlists or embed music that easily audience's interest with just a few clicks instantly. Read our detailed documentation for a step-by-step guide on how to embed Spotify audio content in WordPress.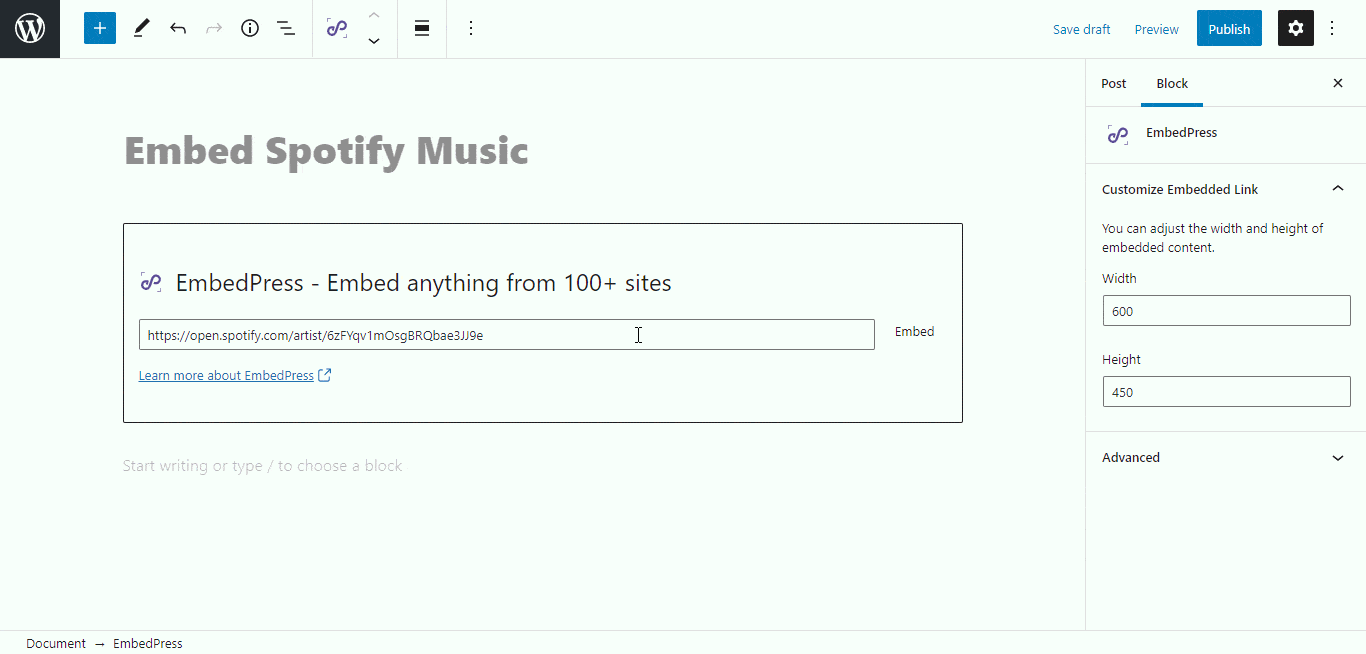 Not only these, but EmbedPress also brings you a new feature, Artist Follower Widget. This widget enables you to embed a follower button along with the Spotify music embeds and modify its settings effortlessly in your website. For further information, take a look here. 
Skyrocket User Engagement With Boomplay Music Embeds
Finally, one of the latest content sources to join the EmbedPress plugin is Boomplay. It is a very popular media streaming and audio sharing platform and enables its users to listen to music, follow artists, create personalized playlists, download audio files, and much more.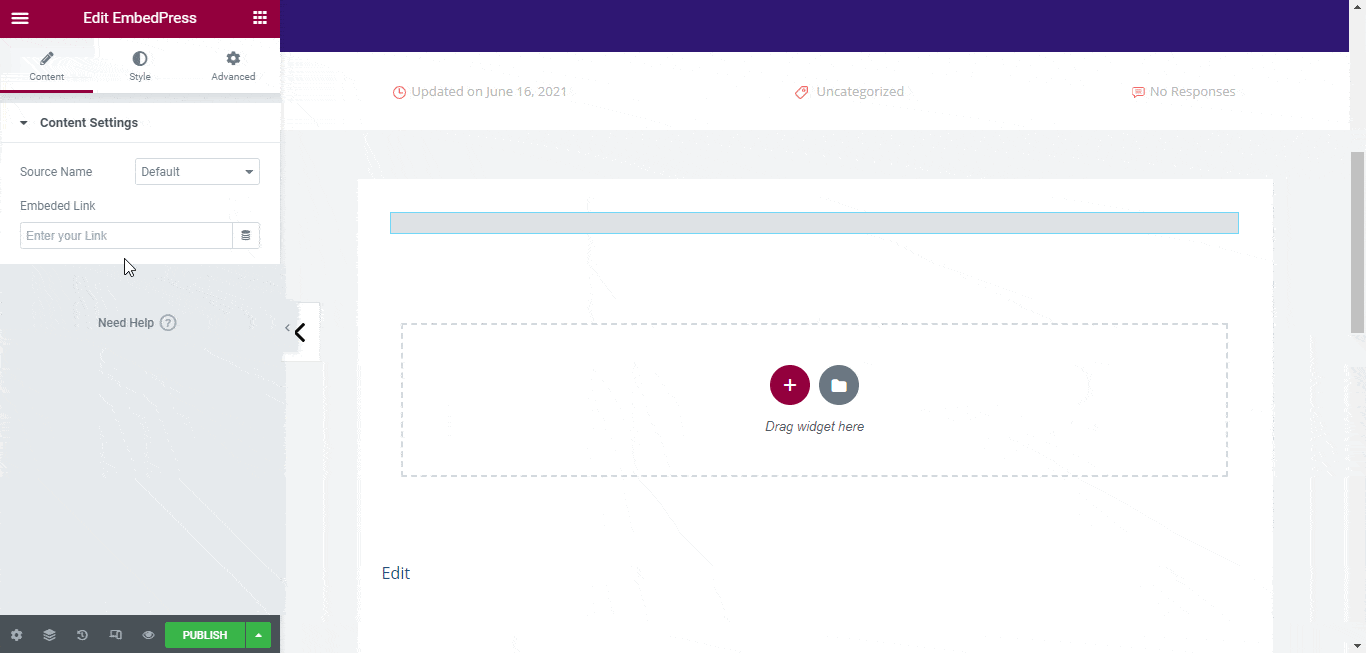 Just like Spotify, you can easily embed any Boomplay music content – songs, albums, and playlists – on WordPress websites with ease. All you need is the URL of the audio content. To understand how to embed different music content in WordPress, you can take a look at one of our most recent pieces of documentation on embedding Boomplay. 
Other Recent Updates From EmbedPress
We are constantly trying to improve your experience and previously, we had updated EmbedPress with many other important features. Among these, there was custom branding for your embedded Youtube contents with EmbedPress Pro, support for the lazy load to increase site load time, and much more.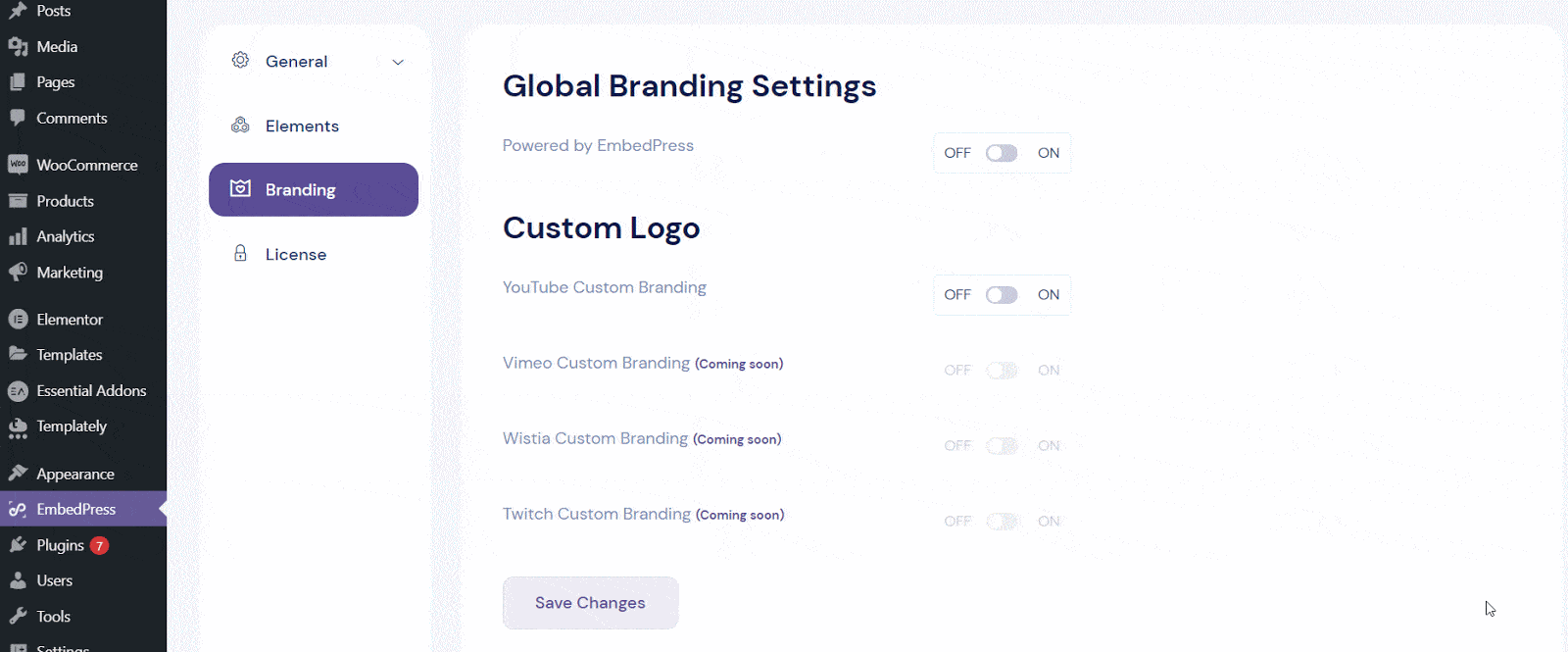 One of our more recent updates enabled you to upload your own brand logo and add custom branding to Youtube video embeds. EmbedPress also gave you the freedom to customize the appearance of these logos and add interactive call-to-action buttons. 
Among other updates, EmbedPress now lets you easily set the dimensions for embedding Iframes, and enable lazy loading for your images to get your website to run faster. You can also instantly embed several multi-media contents in Gutenberg editor using in-built blocks.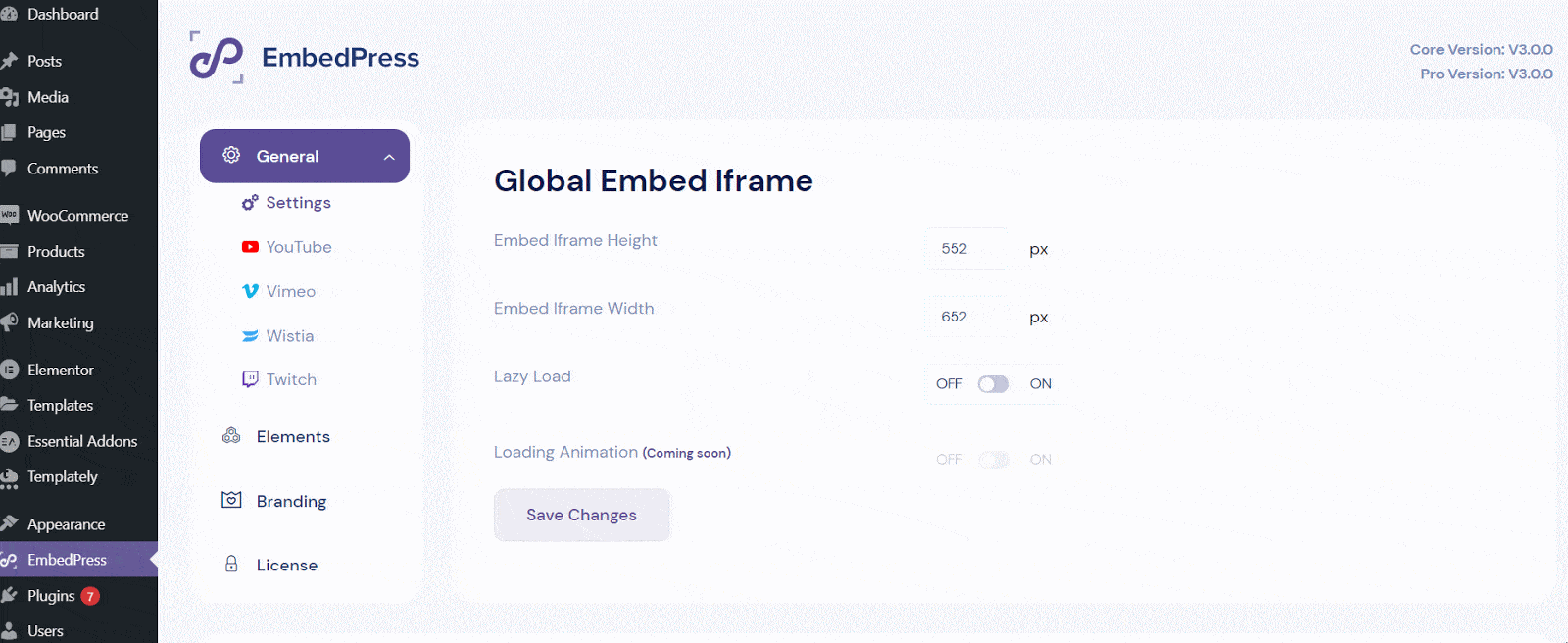 Take a look at our previous blog to learn more about what other amazing features you will get when you upgrade to the latest version of EmbedPress.
Upgrade To EmbedPress 3.0.4 & Enhance Your Storytelling
So what are you waiting for? Quickly update to EmbedPress 3.0.4 and start creating unique content that will instantly take your WordPress website to newer heights. Generate EmbedPress shortcodes to embed anything, engage your audience with Boomplay and Spotify music, and boost your user experience effortlessly. Get any of our premium subscription plans today and instantly get access to all advanced features. 
If you have any suggestions, please let us know in the comments below or reach out to our support team; we would be happy to know your feedback. For more updates, tutorials, and tips and tricks, subscribe to our blog or join our friendly Facebook Community.