The Gutenberg editor allows users to create WordPress pages through flexible block editing without coding. On top of that, ready Gutenberg templates offer the ultimate flexibility to build an entire website in minutes.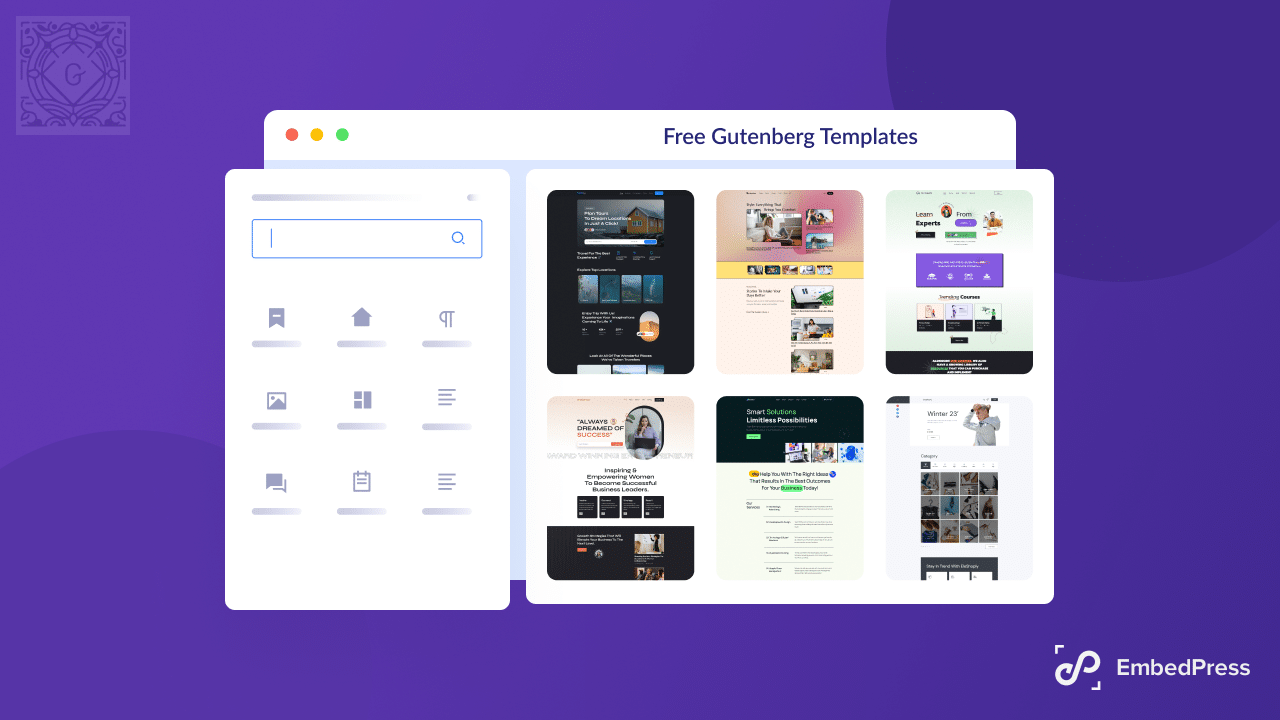 Before, creating websites with the classic editor would take much time and effort. But now, it's fun and easier with the Gutenberg block editor. Plus, countless aesthetically pleasing and professional Gutenberg templates are available in the market, some of which are free.
⚡ How Do Ready Templates Boost WordPress Page Building Experience?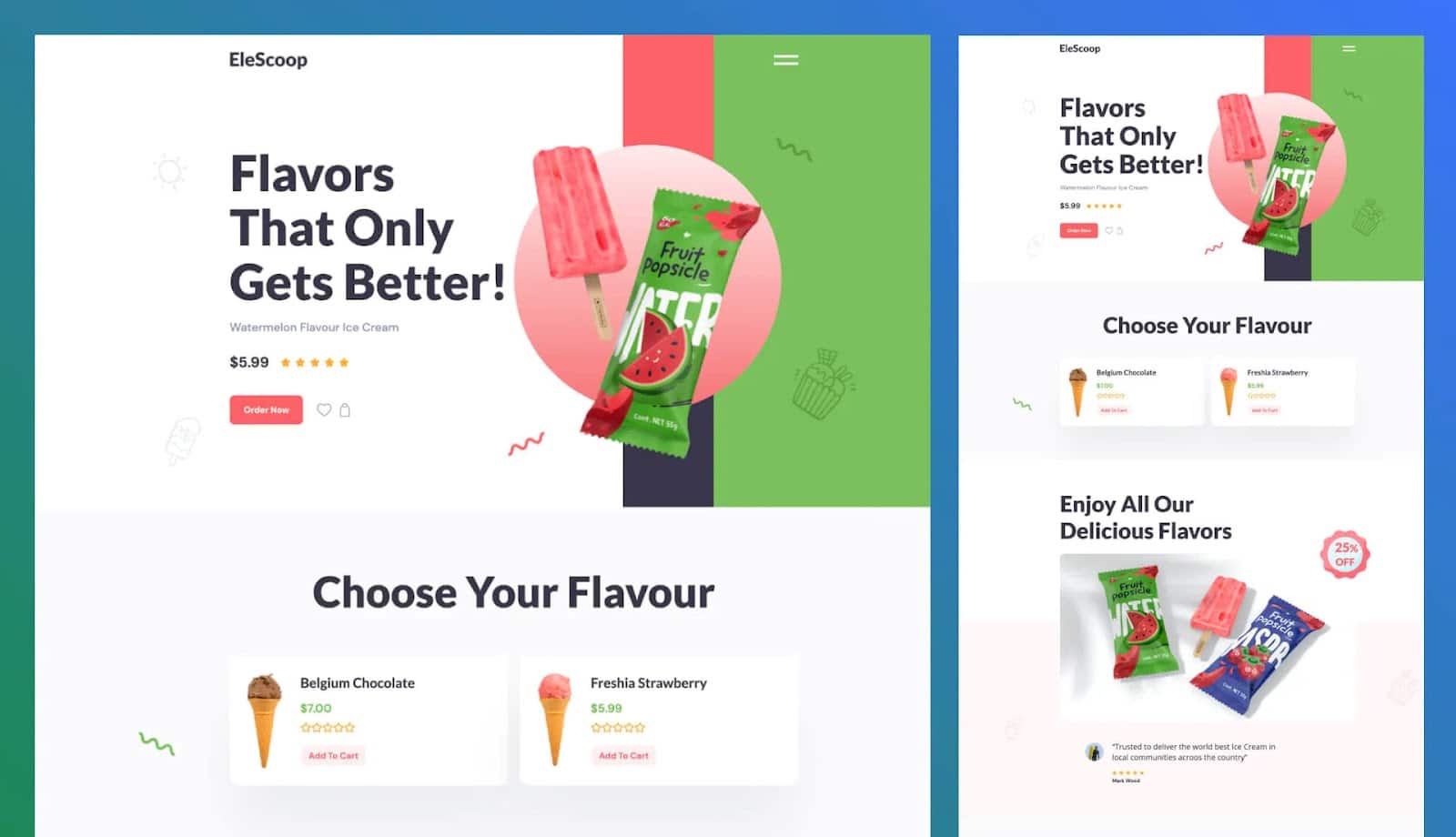 The Gutenberg editor has revolutionalized page-building experience in WordPress, and its popularity continues to grow. Followingly, many developers have started making ready templates to facilitate making websites quickly.
Now, what's the purpose of using ready Gutenberg templates? The answer is simple: to save time and money. Templates will lessen the hassles of using design tools and using other expertise.
🤹 Ready Gutenberg Templates Increase Productivity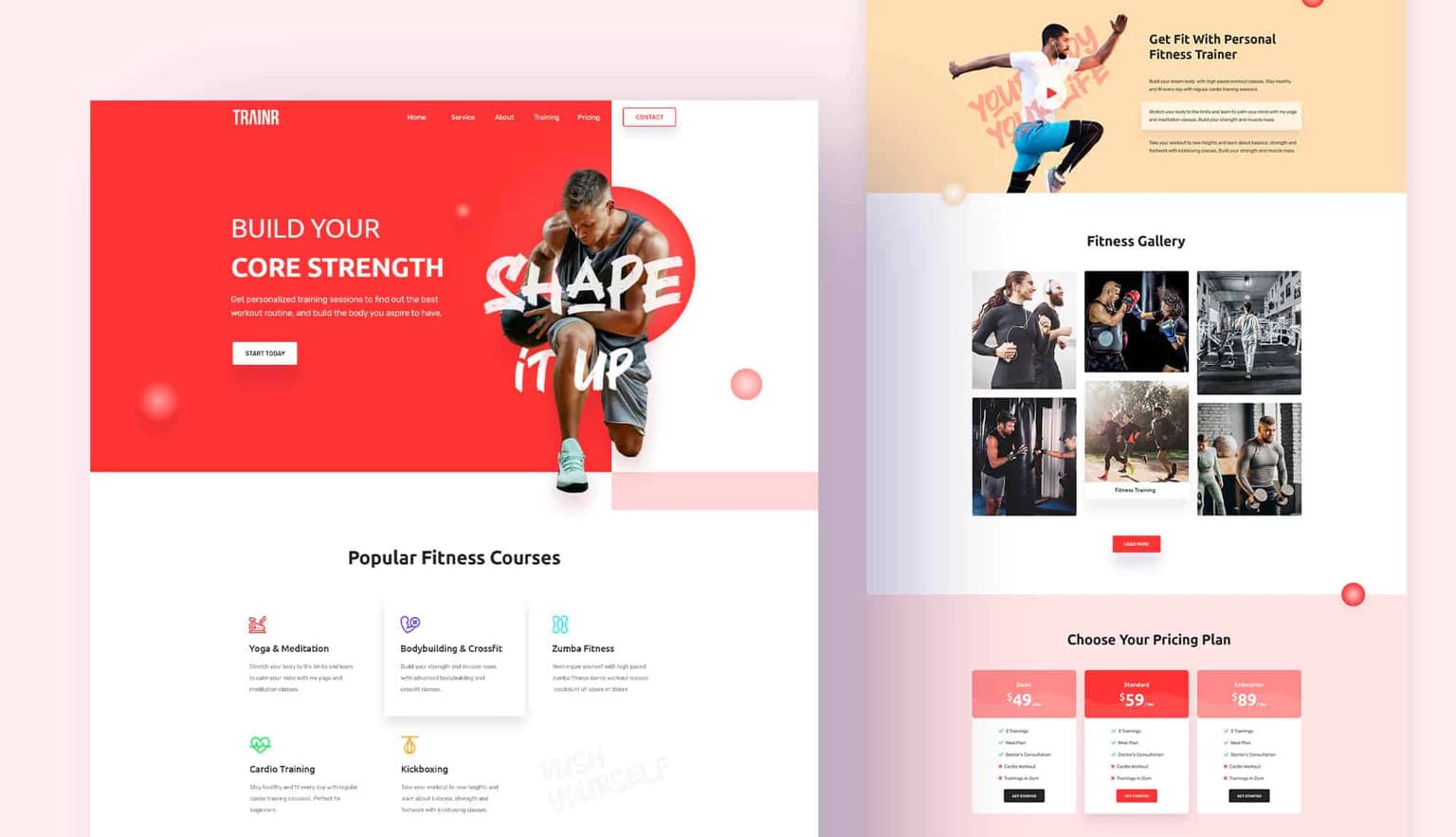 You can skip the time-consuming steps of using extra tools and hiring professionals once you create a page from a pre-made template. This will reduce the individual effort of choosing Gutenberg blocks to build a separate web page.
▶️ Multiple Templates For Different Platforms To Get You Started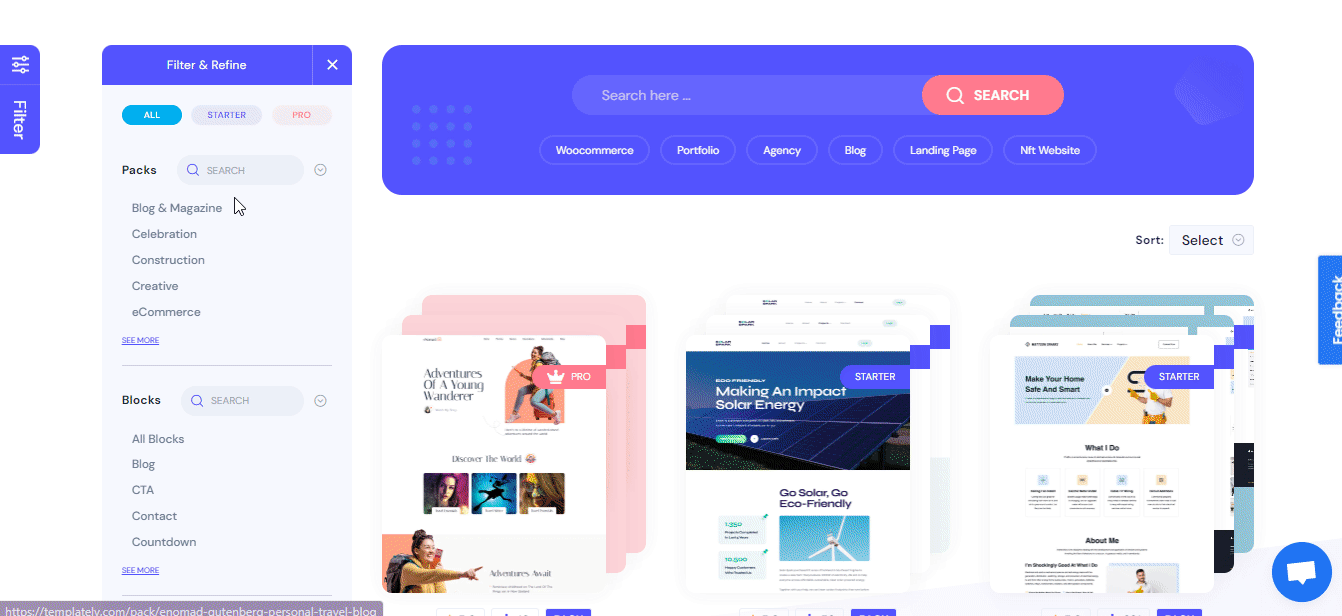 Whether you have an eCommerce, a blog site, an agency, a portfolio, or else, you will find multiple templates for the Gutenberg editor. These WordPress templates are perfect for those who want to create beautiful and modern websites in minutes.
🧑‍💻 Reduces Dependency On Other Professionals
WordPress Gutenberg templates eliminate your reliance on web designers and allow you to rapidly modify your website without coding knowledge. They are also beneficial if you are establishing a company with little funding. Ready Gutenberg layouts help you market your website and get it up and running quickly.
🛃 Widely Customizable To Fulfill Your Needs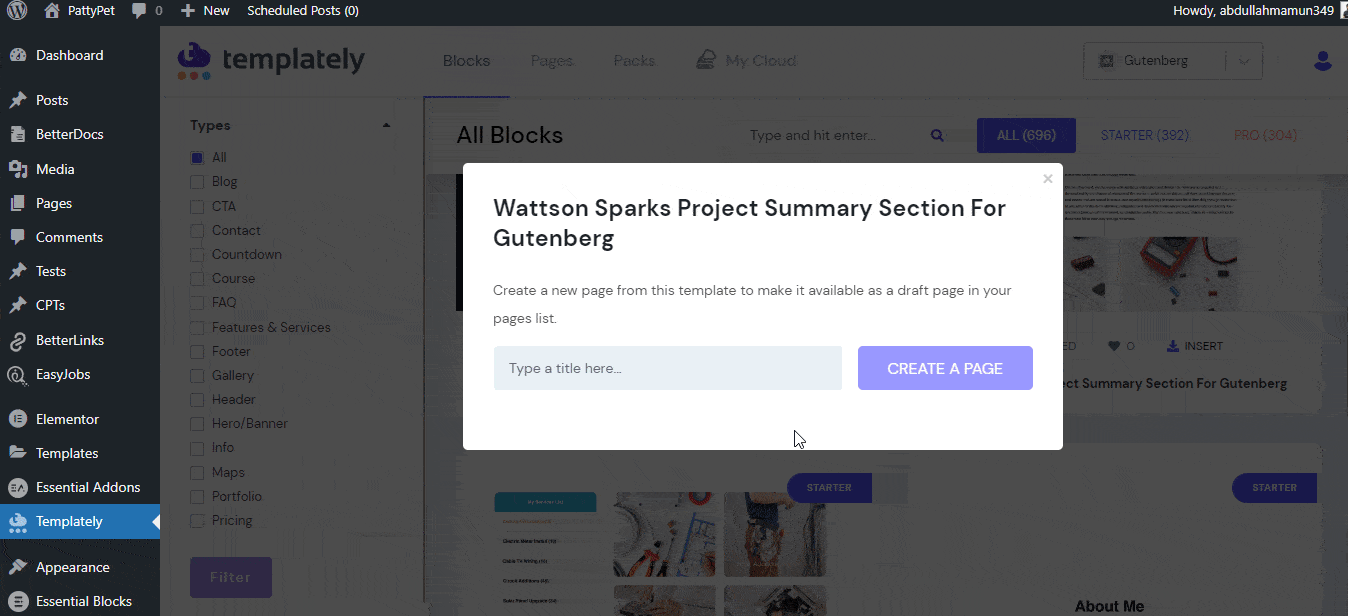 Ready Gutenberg templates are easily customizable, which means you can easily change the website's content and other features without any knowledge of coding or HTML.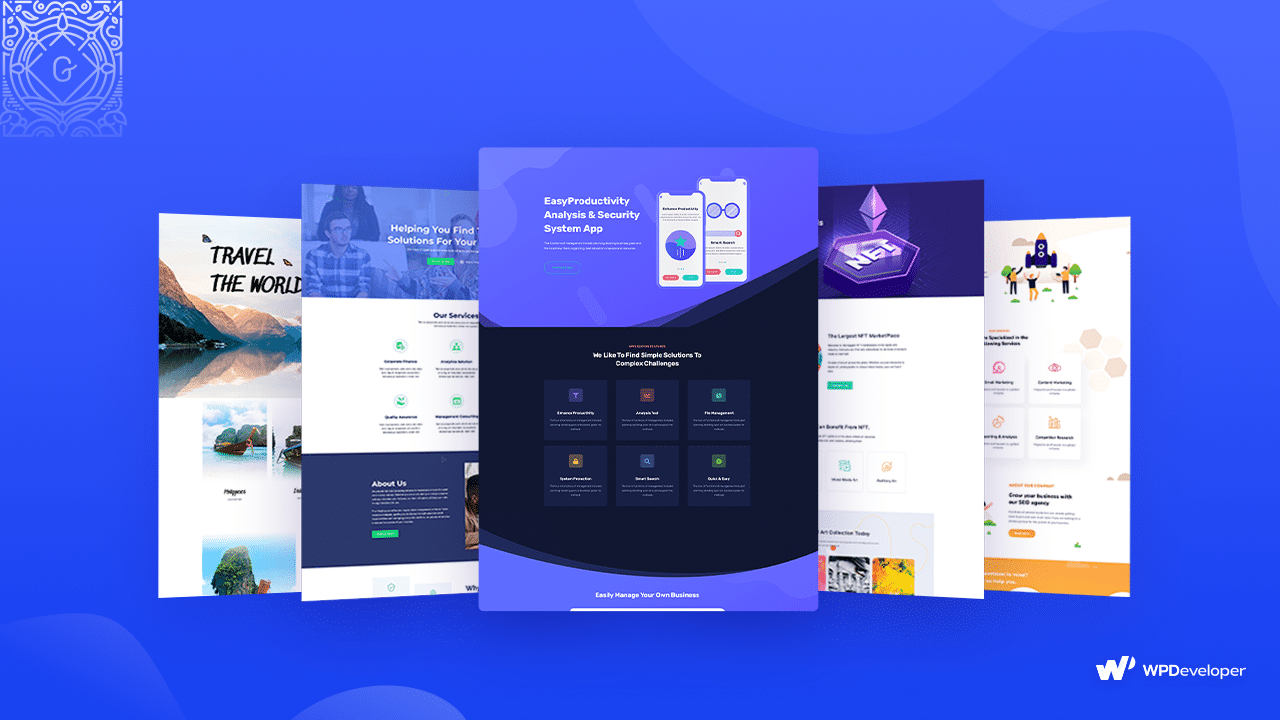 This helps when you have imported a template pack, but you don't need every page as it is. Instead, you have different criteria for your business. In this scenario, editing the blocks as you want is best.
🧬 Endless Visual Editing To Speed Up Your Website Building
You can do effortless visual editing with Gutenberg. Plus, ready Gutenberg templates can speed up your website-building process. You can change the entire layout, from header to footer, font, and individual blocks.
🎉 Templately: Get 1000+ Ready Templates For Gutenberg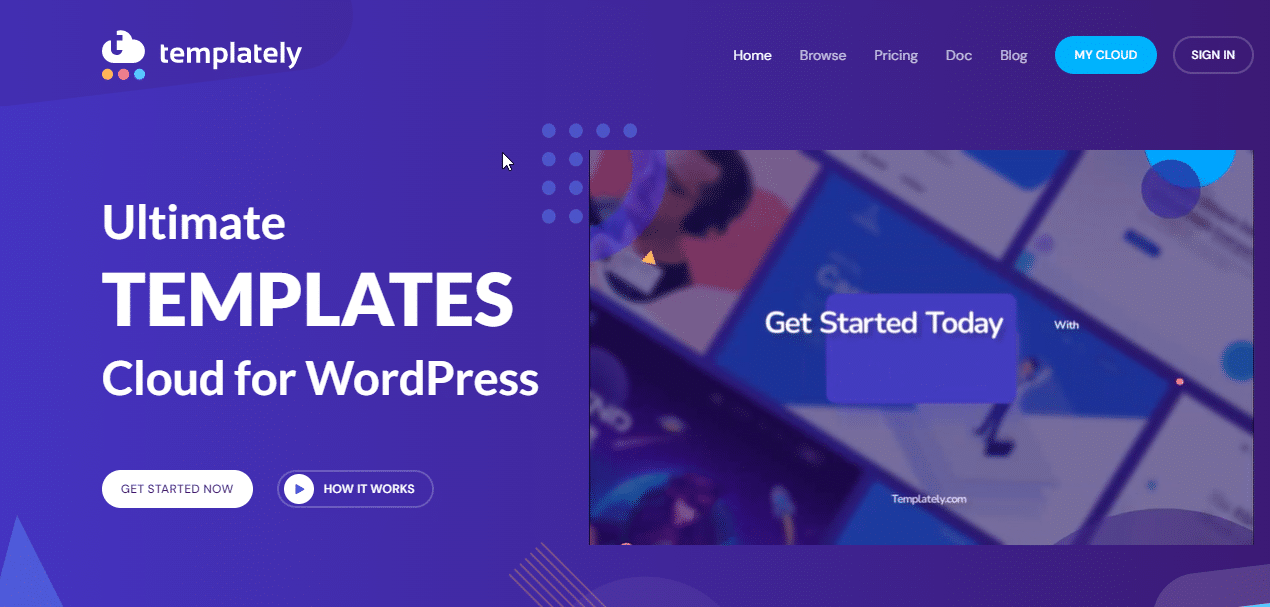 Templately has the largest and most comprehensive Gutenberg-compatible template library. You will find both free and paid packs and templates. With them, you can easily create high-converting and eye-catching websites with no coding expertise.
You can browse Templately's gorgeous ready Gutenberg templates from the WordPress dashboard or browser in the marketplace. It comes both as a plugin and as a software-as-a-service (SaaS). The popular template library has an active user base of 200k+, and it's actively growing.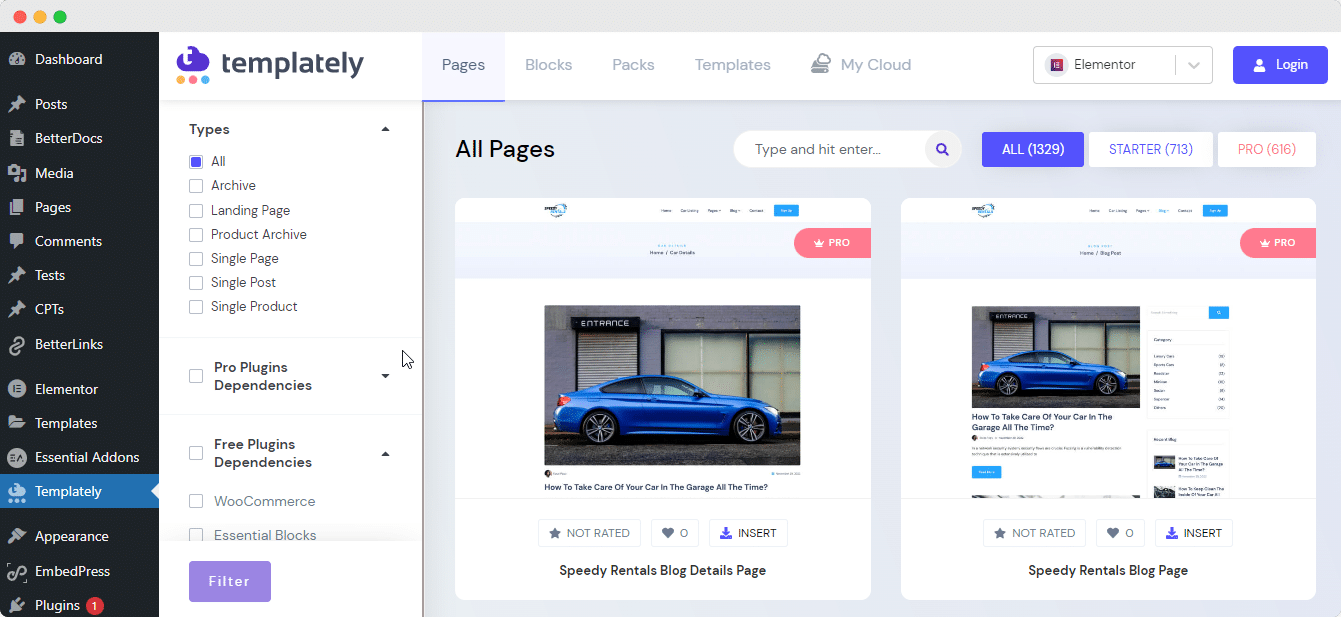 Templately provides over 3,500 WordPress templates for Elementor and Gutenberg editor. You will find thousands if you are looking for Gutenberg-compatible templates.
On top of that, you can save your templates in the cloud workspace and use them later on other sites.
However, if you want to know how to get 200+ ready Gutenberg templates for WordPress, we will guide you.
In the form of blocks, pages, and packs, Templately provides access to a library of professionally designed templates. So, to download free WordPress templates for Gutenberg and import them to your WordPress website, you need to look for one by filtering and refining it.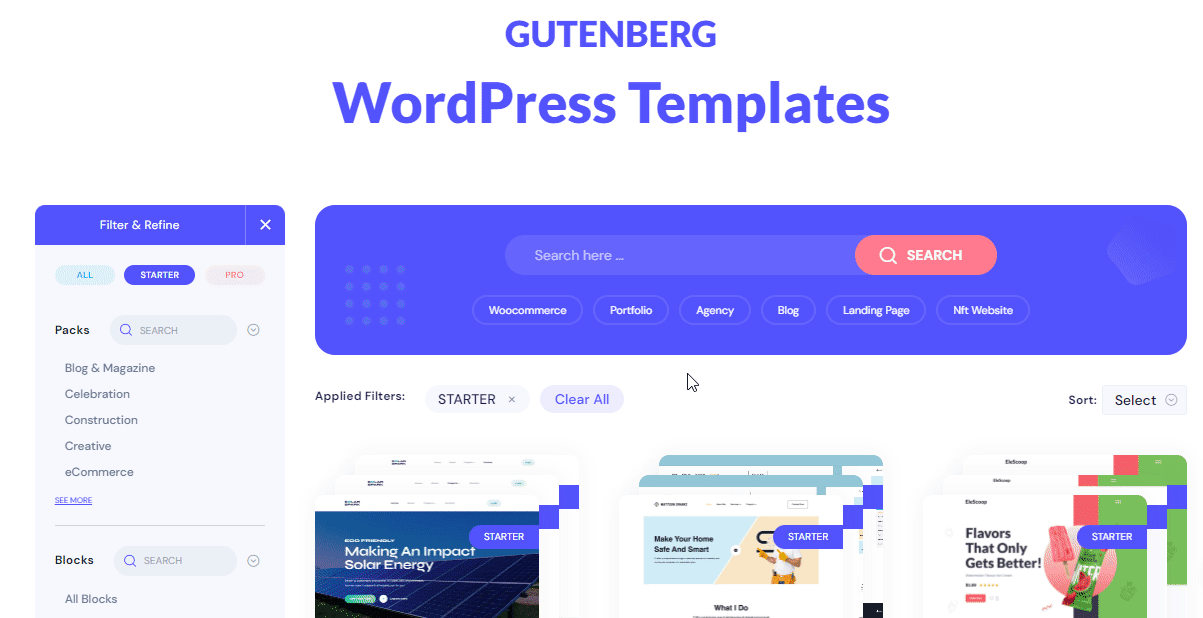 How do you do that? It takes a few simple clicks of your mouse to get one of the 200+ ready Gutenberg templates. How do you do that? Follow the steps below:
Browse the Templately website or browse 'Templately' from your WordPress dashboard.
Click on browse→Gutenberg.
From the left panel 'Filter and Refine' tab, click 'Starter' for the free template packs. Now you see the free Gutenberg packs. Choose your preferred pack and click to explore.
On a pack, you can choose more filters by blocks and pages. Pick your favorite page and choose insert. The page will load with your Gutenberg editor, and you can edit as you want.
🎯 Top Ten Free Templates For Gutenberg From Templately
Templately aims to enhance the web designing experience for all WordPress users everywhere. As the ultimate templates library, it brings you stunning new Gutenberg templates with a thousand new designs, content, and functionalities.
You'll undoubtedly find something that exactly meets your requirements, whether it's a template pack, a landing page, or even a webpage block. So, without further comprehension, let's look at Templately's top 10 Gutenberg templates and packs.
📲 AppMentor: Mobile App Landing Page Templates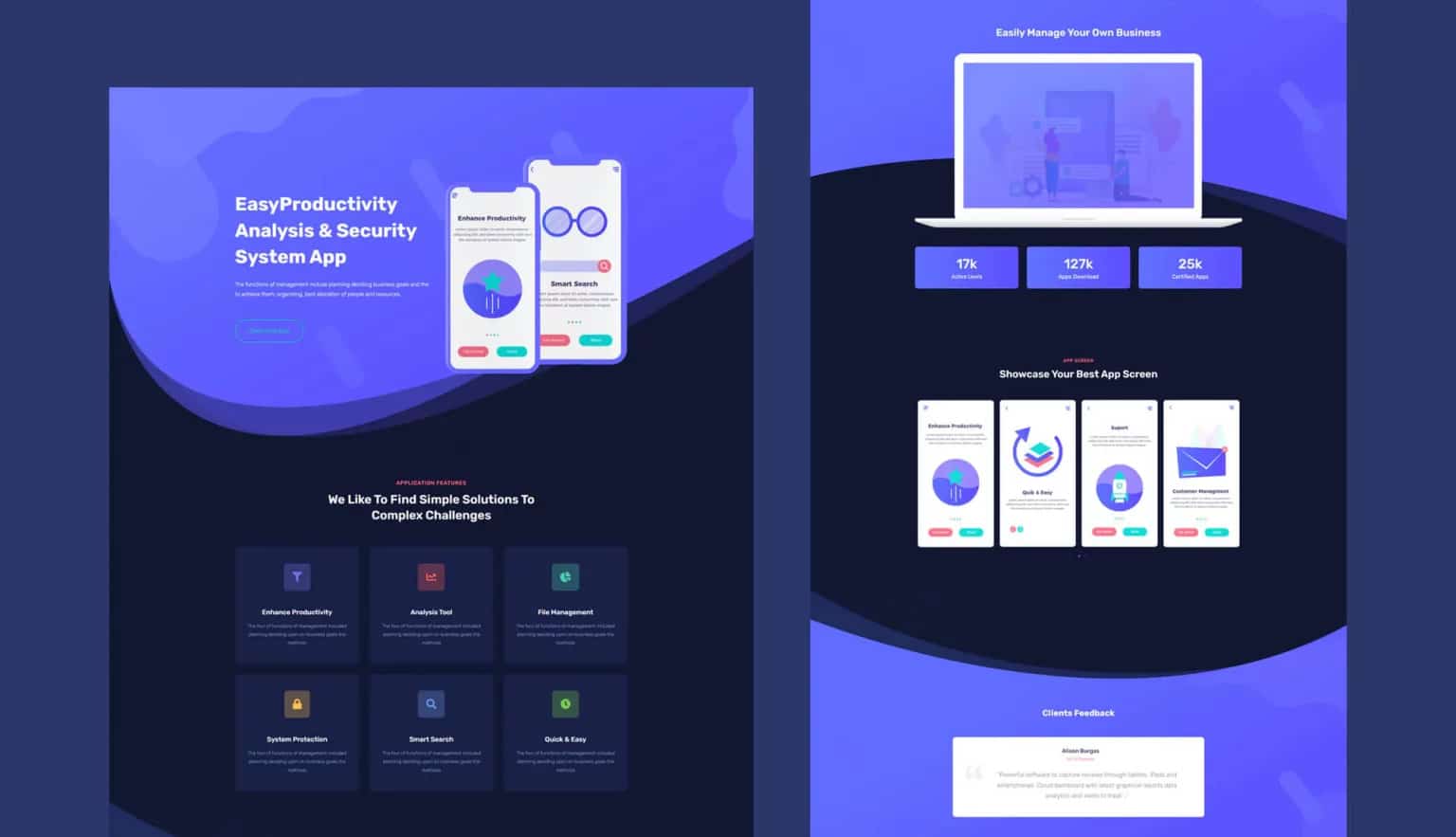 If your company develops distinctive mobile apps, Templately offers free Gutenberg templates and Gutenberg layouts. One of those is 'AppMentor,' which can help you establish a mobile app website to advertise your Android, iOS, or desktop apps.
This gorgeous, responsive app landing page for Gutenberg block editor is fully customizable to match your brand and attract visitors' attention. It's also 100% compatible with Essential Blocks for Gutenberg, a WordPress plugin that improves web creation on WordPress' default editor.
With four contemporary landing page designs, AppMentor's Home Page will catch users' attention, showcase your app's best features, and make it easier for consumers to contact you.
🖼️ NFTGallery: Most Popular NFT Website Template Pack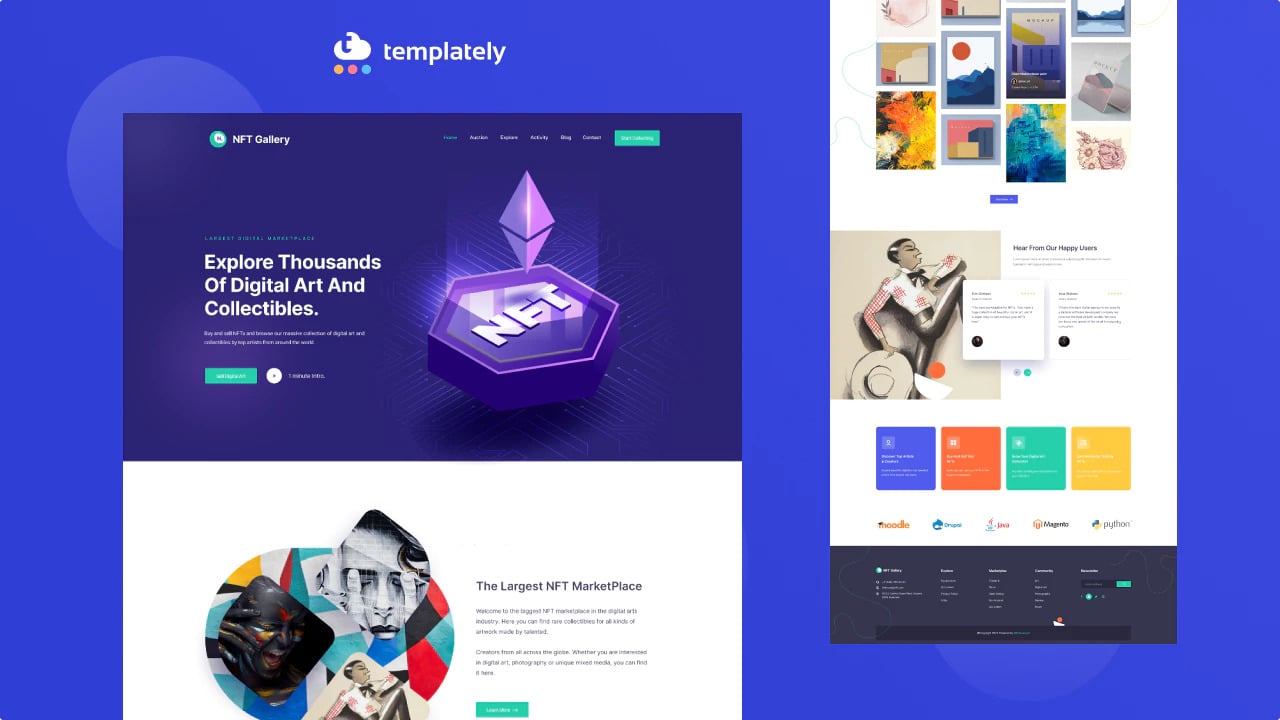 NFTGallery can launch your NFT marketplace website built with Gutenberg with the free Gutenberg layouts. It's ideal for creating the NFT market, blockchain, cryptocurrency, and other websites. The vibrant template pack includes interactive call-to-action buttons, animated testimonial carousels, educational info boxes, and more to help you get started in a booming industry.
NFTGallery has five wonderfully designed landing pages: Home Page, Activity Page, Browse Page, Category Page, and Details Page. Templately also lets you customize this template to create a unique website.
🏗️ Artesian: Stunning Construction And Building Company Website Template Pack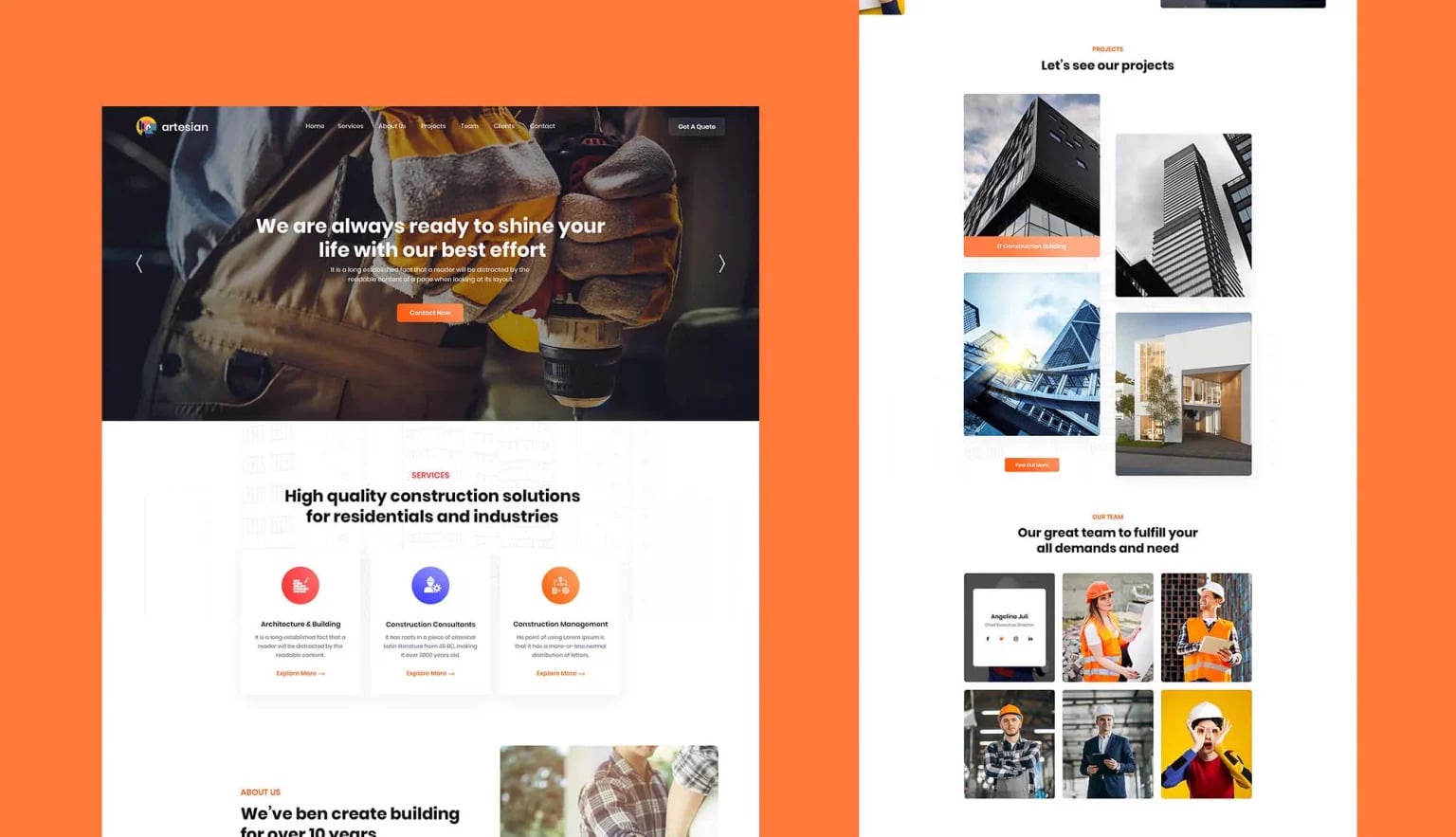 Artesian is a stylish, contemporary, and multipurpose single landing page Gutenberg template for construction enterprises, rehabilitation businesses, architectural firms, interior decoration firms, and other building and construction-related businesses.
In addition, it's a responsive, Gutenberg-based template that loads swiftly for the greatest user experience on any device. On top of that, Artesian is fully responsive to the best Gutenberg themes and lets you design a website without writing any code.
However, using the Gutenberg block editor, you can adjust the text, colors, and features once imported to your website. Importing the template is fun, and it will take seconds to launch your construction website and start promoting your business.
🤝 BusinessCube: A Ready-Made Business Consultancy Template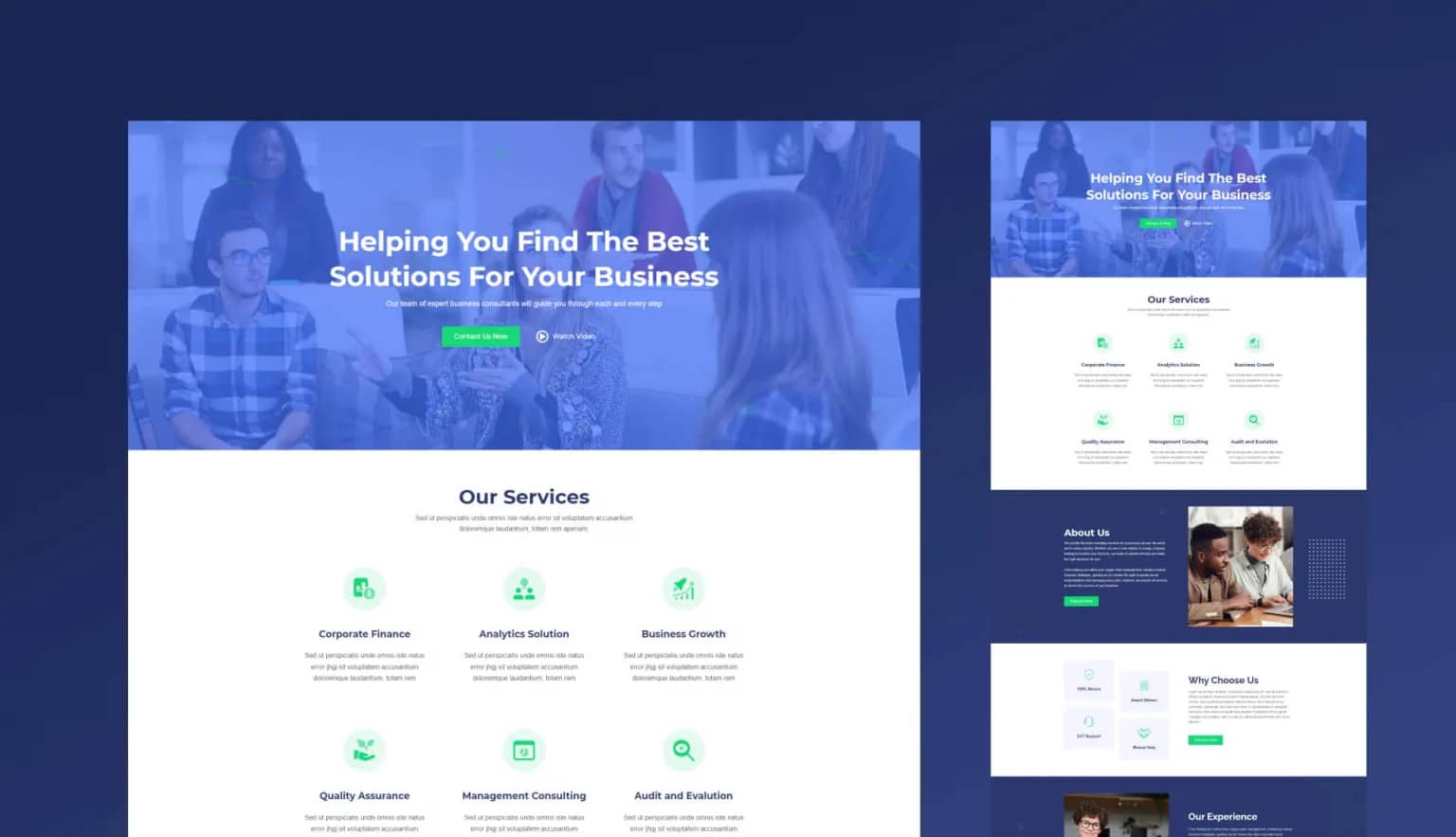 BusinessCube is a business consulting website template with a sleek, eye-catching design to show off your company's services, field experience, and excellent team.
The gorgeous free WordPress templates pack will help you achieve many goals, so you don't have to be a business counselor or adviser to utilize them. On top of that, BusinessCube can build websites for financial consultants, advisers, insurance businesses, agencies, and other similar fields.
🩺 Holistic Wellness: A Modern Website Template for Mental Health And Wellness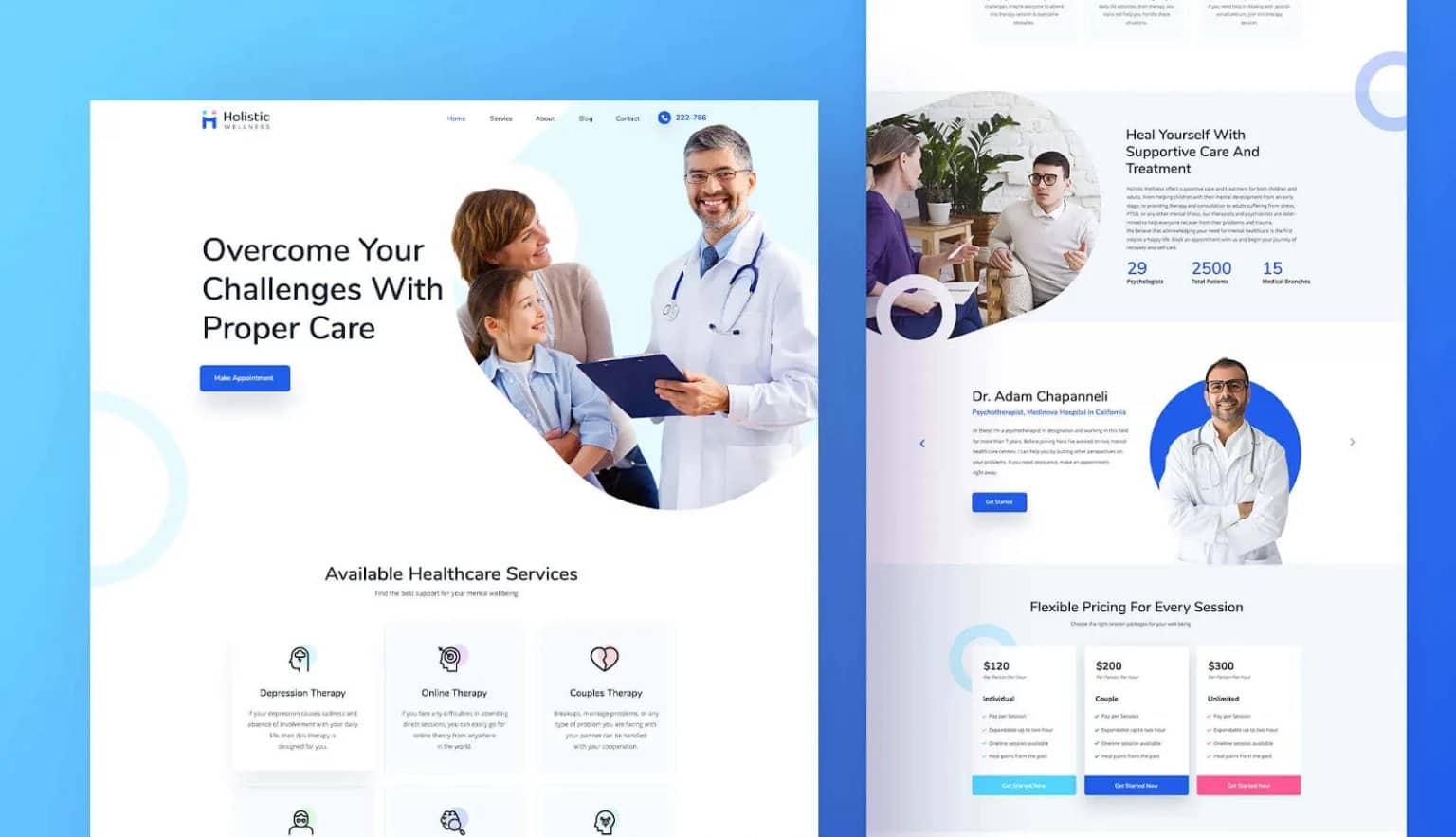 Holistic Wellness, another famous Templately template pack, lets you create a beautiful Gutenberg website in minutes without writing any code. It provides 4 landing pages with free Gutenberg layouts to develop a mental health hospital or wellness center website quickly.
With its calming hues and interactive features, this template set is ideal for websites for counseling centers and institutions, mental healthcare services, psychiatrists, psychologists, psychotherapists, mental hospitals, consultants, and more.
🎊 SEO Tab: SEO Marketing Agency Template For Gutenberg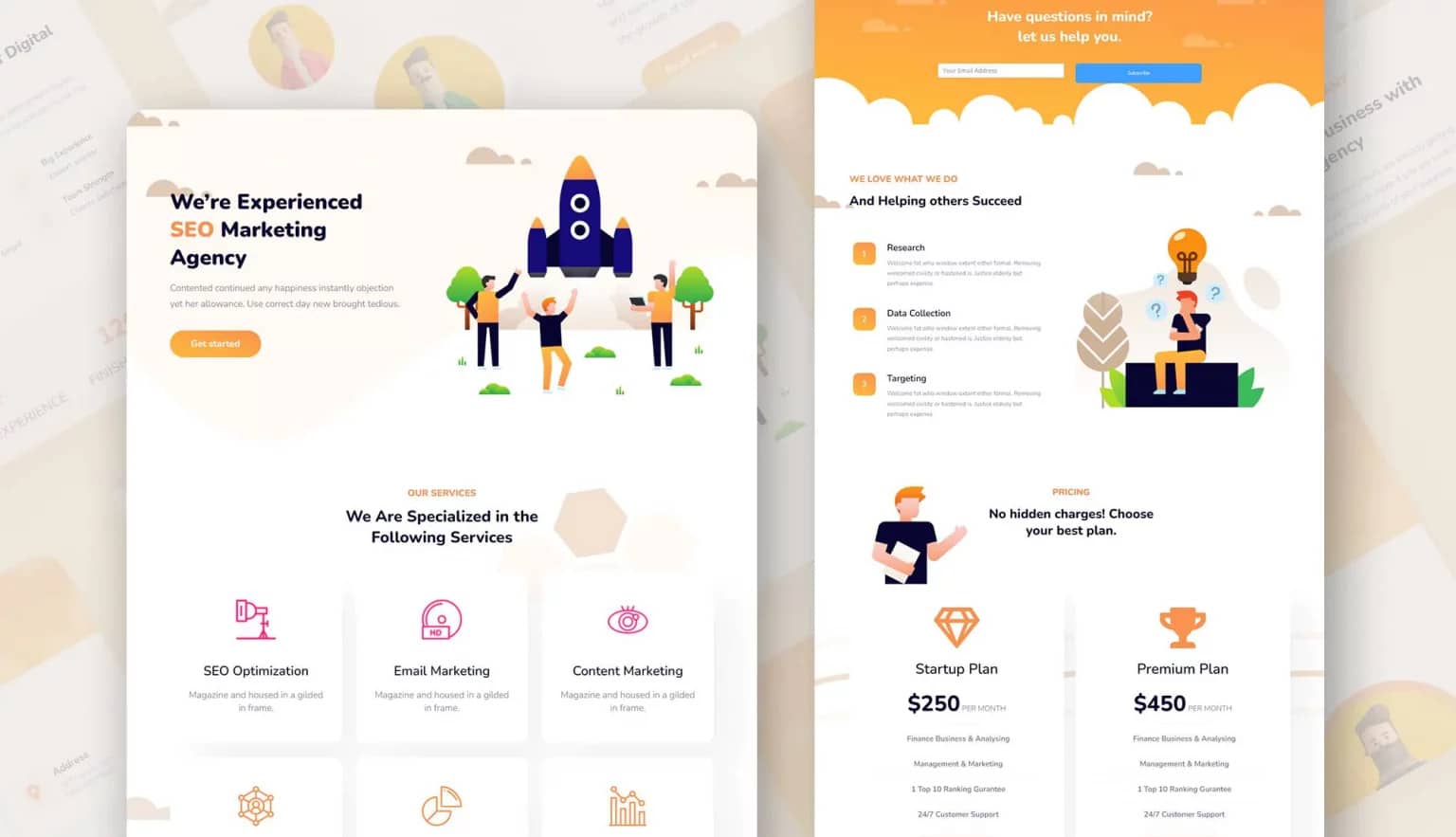 SEO Tab is ideal for developing a high-converting website for SEO agencies, SEO marketing organizations, digital marketing firms, and other similar businesses. In addition, this template will make your company's website stand out without coding. So, this has been in our favorite list of free Gutenberg templates.
All the pages and blocks you need to market all types of SEO firms have been included in this template. On top of that, this template is entirely responsive and loads rapidly on any device, keeping up with modern technology.
Moreover, its compelling call-to-action buttons and dynamic designs will boost traffic from all platforms and conversion rates.
📸 PhotoSpark: An Interactive Photography Website Template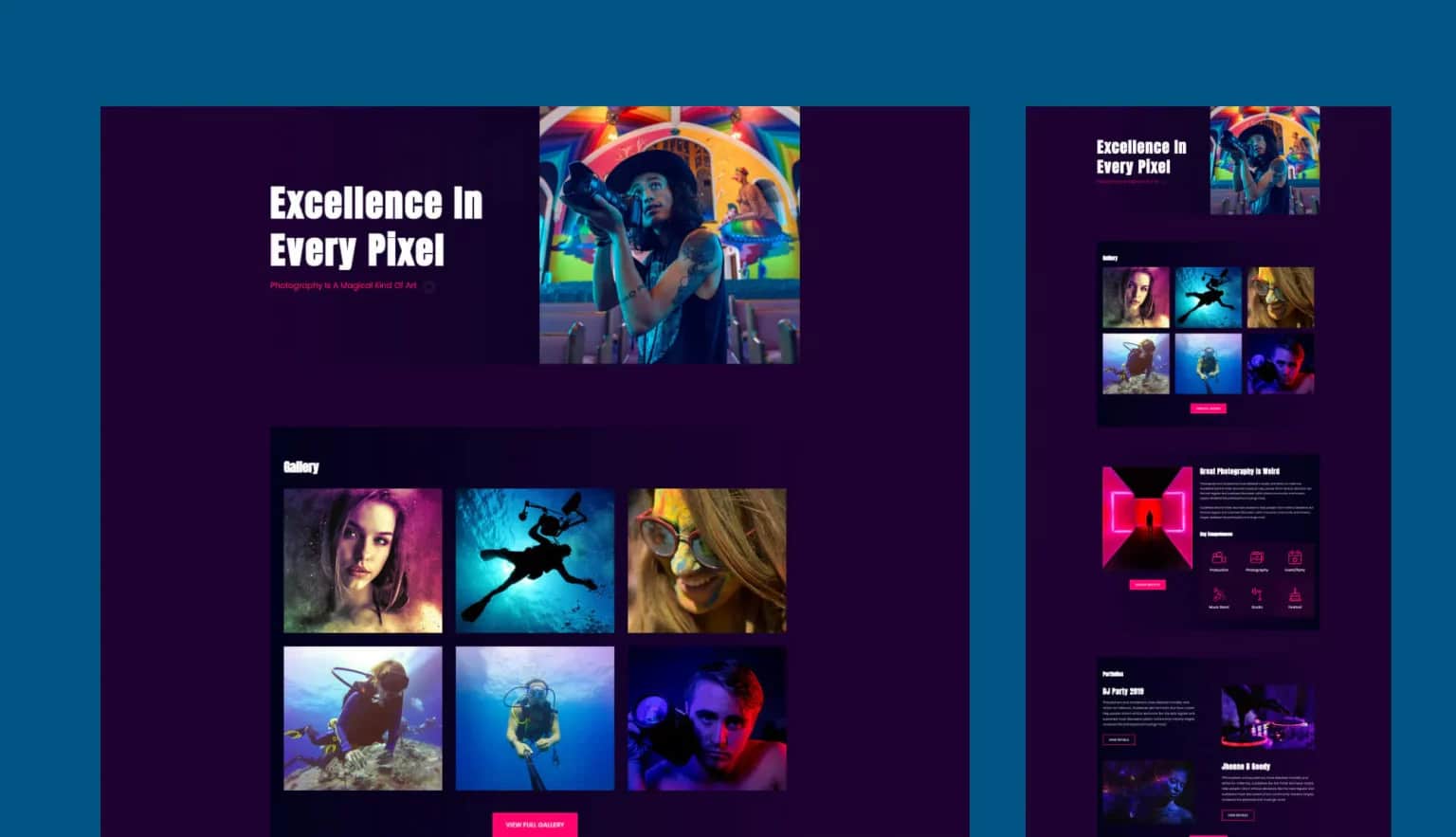 PhotoSpark is uniquely designed to create websites for photographers, photography studios, design agencies, videographers, video production studios, artists, bloggers, content creators, or anyone working in the creative industry.
This modern website template pack is made with Gutenberg and Essential Blocks in a layout and color scheme that helps you easily highlight your photography skills to onlookers. Your website visitors are sure to be mesmerized by your content.
🍃 Greenzone: A One-Of-A-Kind Gutenberg Template For Plant Shops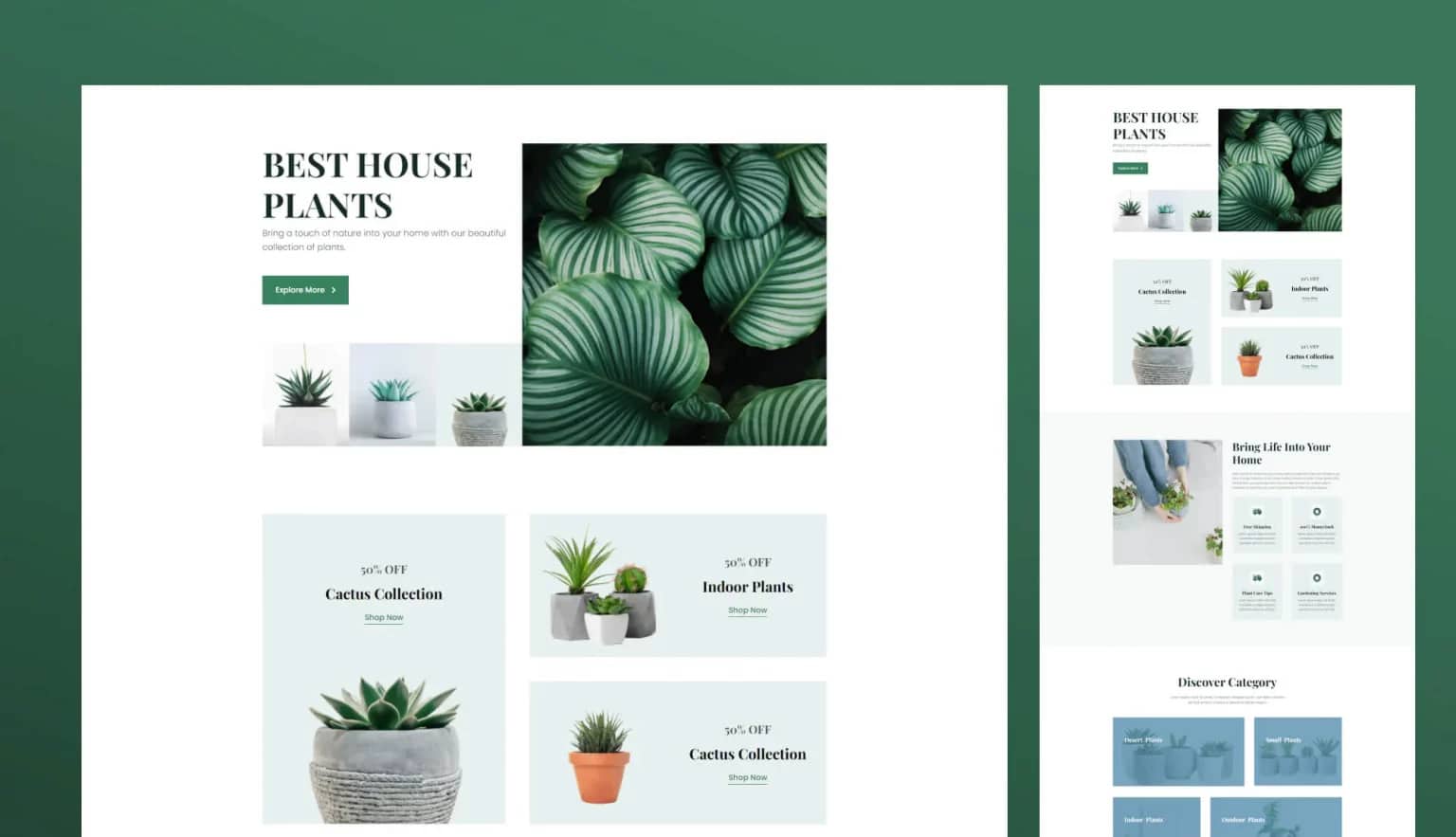 Greenzone is a Gutenberg template for distinctive plant retail websites. It has three ready templates or Gutenberg layouts and a relaxing green color palette to enhance engagement, sales, and conversions for any nursery, plant store, or online plant merchant.
🎆 Wave Digital: A Template For Creating An Eye-Catching SEO Agency Website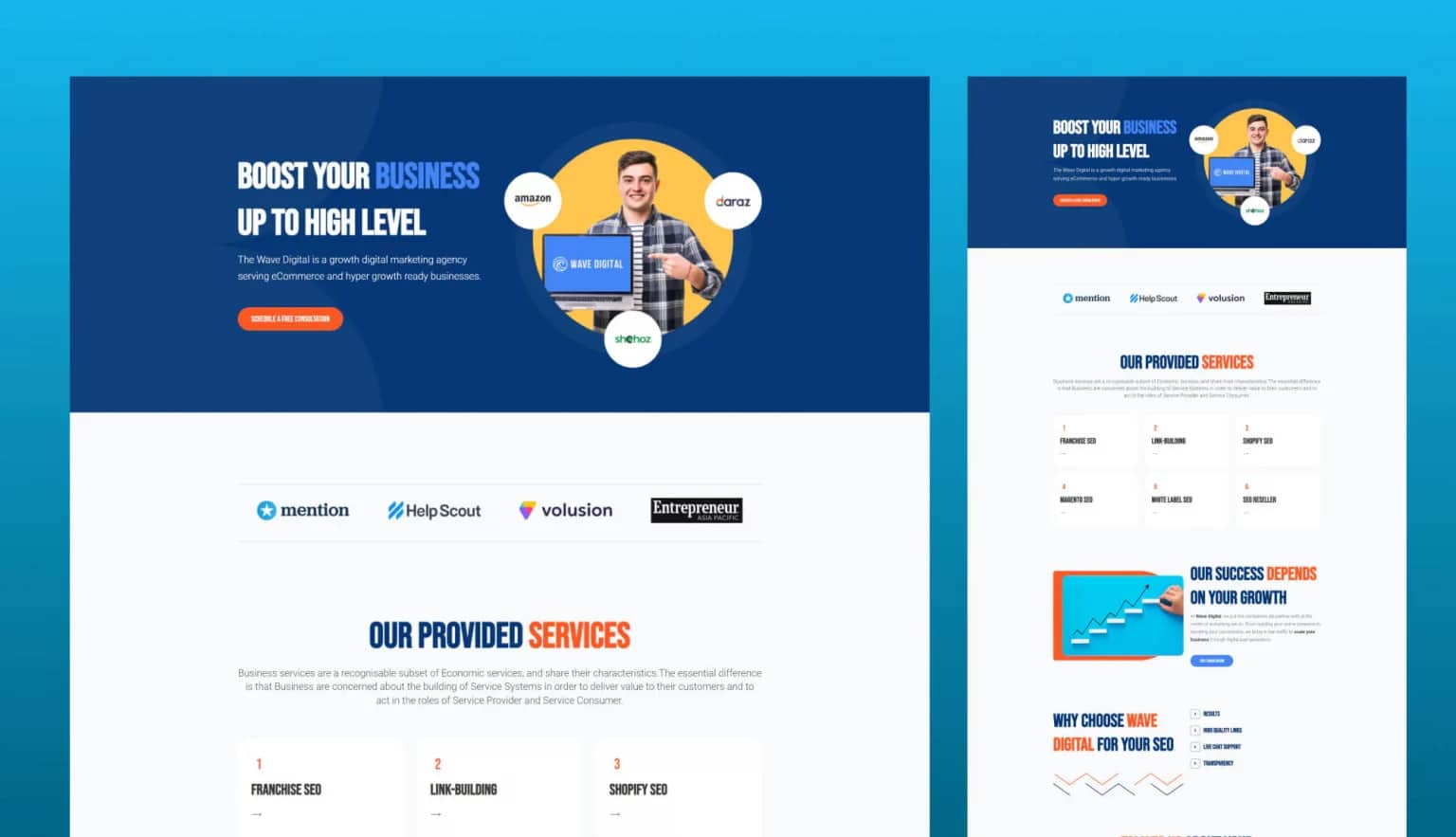 Wave Digital is a stylish, powerful Gutenberg template to assist businesses in attracting interested customers and boosting conversion rates. Plus, it is a standalone landing page template, unlike most Gutenberg templates.
However, it is excellent for your SEO agency website since it offers various places to showcase your services, price, business history, and more. Like other Templately Gutenberg templates, the template is entirely editable using Gutenberg and Essential Blocks, making it simple to customize to make your brand stand out.
🧘‍♀️ Balance: A Minimalist Yoga Website Template for Gutenberg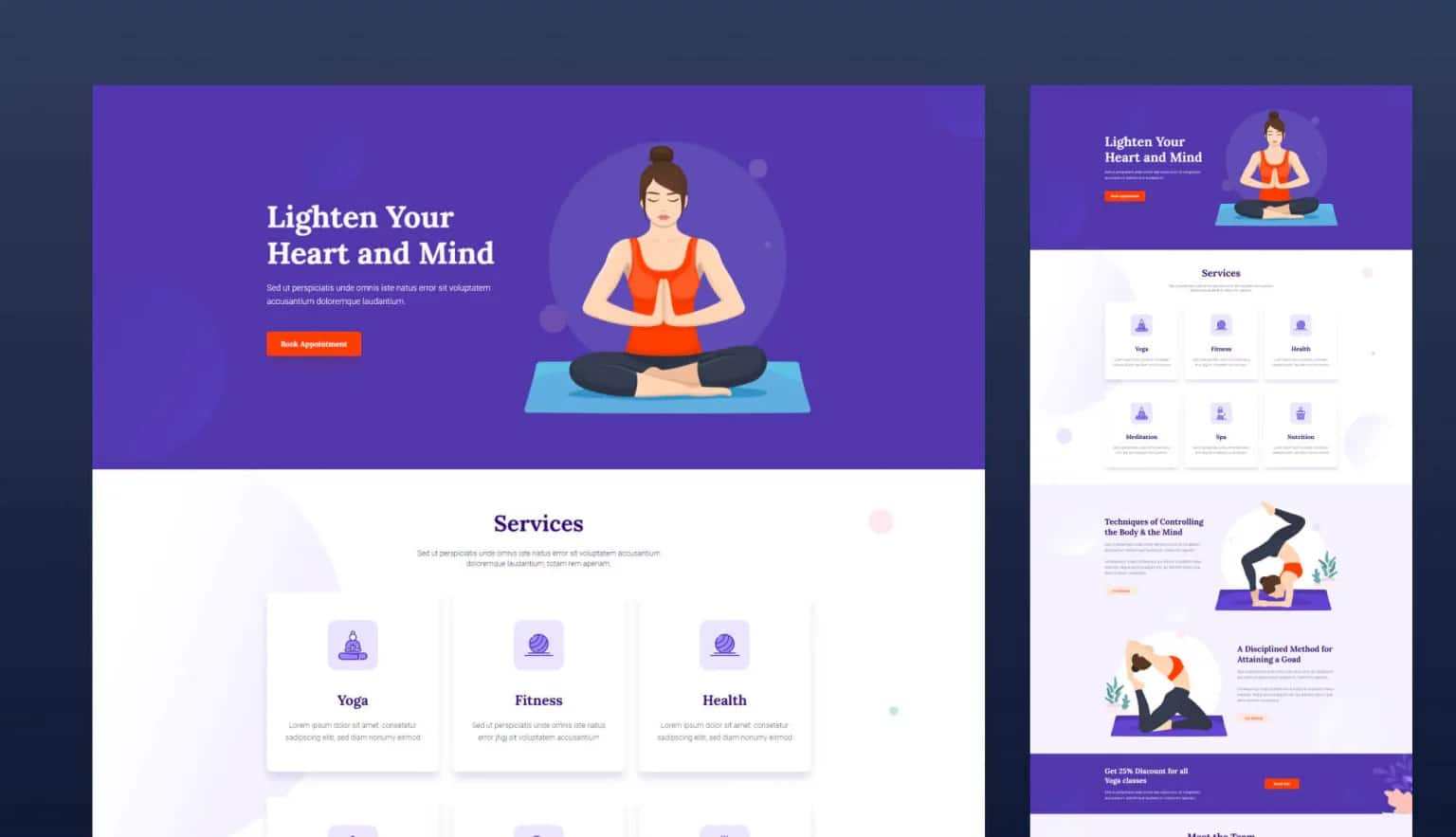 The finest Gutenberg template for building a website from scratch is Templately's 'Balance.' Balance's simple design is fully responsive, adaptable, SEO-friendly, convenient, and ready to use to create a comprehensive yoga website in minutes.
It has seven great pages and five blocks. Balance features beautiful images, elegant 'Call To Action' buttons, data boxes with hover animations, and more to help you develop excellent websites for yoga studios and other health and wellness companies.
🛸 Launch Your Website Built With Ready Gutenberg Templates
Since the launch of Gutenberg with WordPress 5.0, page building with WordPress has seen exponential growth and flexibility. Followingly, WordPress users have been diverting more to the Gutenberg block editor.
However, ready Gutenberg templates have taken the page-building process to a whole new level, letting you make beautiful pages in minutes. In addition, it has reduced dependency and increased productivity with the 'My Cloud' and 'My WorkSpace' features.
If you have any questions or feedback, you can leave a comment. On top of that, if you have found this blog helpful, feel free to share your opinion with our Facebook community. You can also choose to subscribe to our blogs for valuable tutorials, guides, knowledge, tips, and the latest WordPress updates.