If your website is completely built with Gutenberg Editor then you should know the most useful 5 Gutenberg Block Plugins For WordPress Editor. How will you know all the details? Don't worry! This blog is only for you to enlighten with the best Gutenberg block plugins and bonus tips. Take a deep dive into this blog.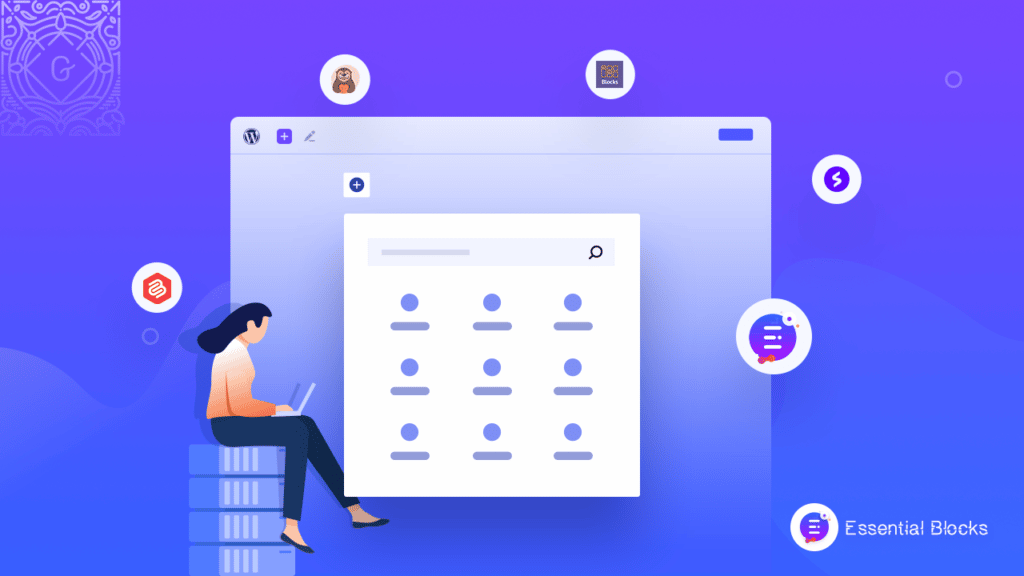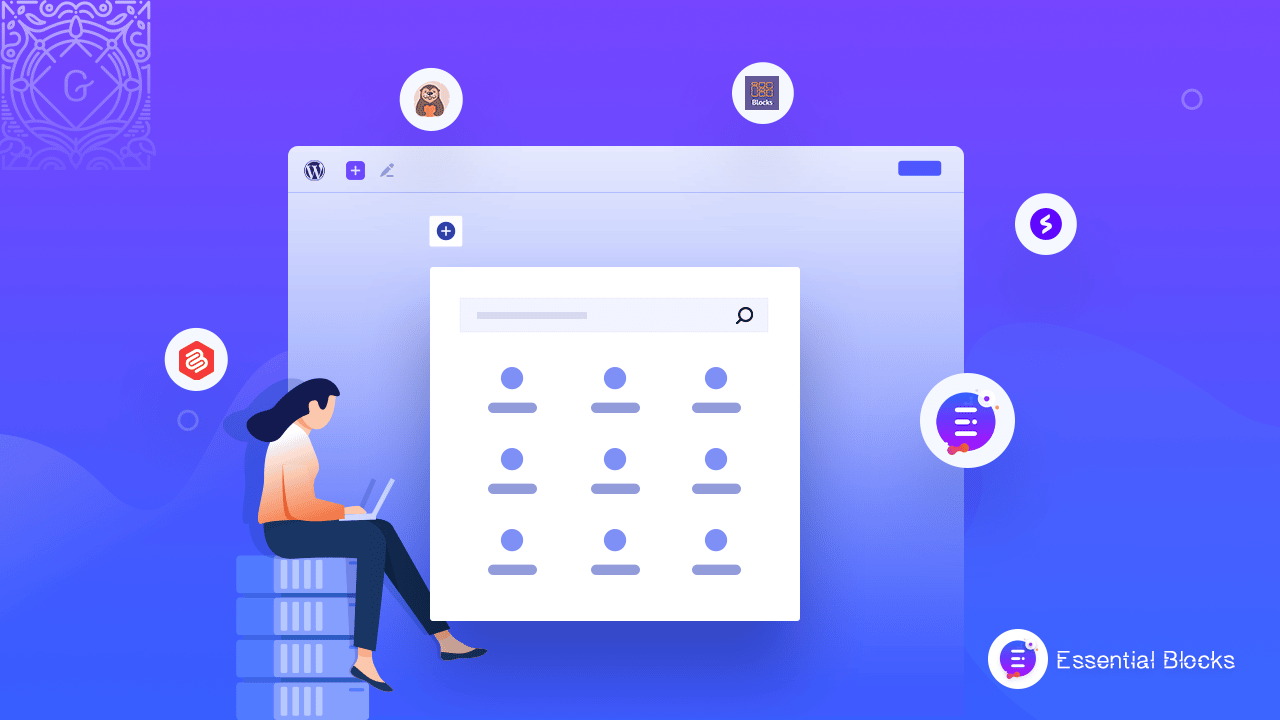 You can run a blogging website, eCommerce site, or any kind of online business with WordPress default editor Gutenberg. In that case, some of the most useful Gutenberg block plugins you should make yourself aware of that can help you manage your website without any hassles. Moreover, it will help you to choose the best solution for your WordPress site and escalate your work right away.
Learn More: WordPress Gutenberg Tutorials: Top Blogs, Courses & Video Channels To Learn [2022]
Most Useful 5 Gutenberg Block Plugins for WordPress Editor + Bonus
Here in this section, you are going to know all the most useful 5 Gutenberg plugins for WordPress editors with bonus tips to get started. Check all details below:
Essential Blocks

Essential Blocks is an advanced free block plugin for your WordPress Gutenberg editor. This solution comes with 40+ unique blocks, countless advanced features, functions, and more. It will help you to add power to your Gutenberg block editor to design your website with ease. Without any coding, you can completely customize and manage your website and drag customer attention to boost sales right away. Essential Blocks provides different categories blocks to make your web designing stunning in Gutenberg. Check out all the key takeaways of Essential Blocks the most powerful page builder for Gutenberg block editor.
Essential Blocks provides different categories of blocks to make your web design stunning in Gutenberg. Check out all the key takeaways of Essential Blocks, the most powerful Gutenberg block plugin for WordPress.
Key Takeaways Of Essential Blocks:
✅ Content Blocks: Design interactive sections to make your web posts and pages engaging
✅ Creative Blocks: Design your web content & pages with ease to drag visitors' attention
✅ Dynamic Blocks: Comes to make your navigation easier to improve user experiences
✅ Marketing Blocks: Escalate your marketing campaigns, deal pages, call-to-actions, and more
✅ Form Builder Blocks: Create customizable contact forms for your website to generate more leads
Ultimate Blocks – Gutenberg Blocks Plugin

Ultimate Blocks is one of the popular Gutenberg blocks plugins for bloggers and marketers. It helps to create an engaging website with Gutenberg Editor without any hassles. You can use any of its blocks and design your Gutenberg website stunningly without coding.
Stackable – Page Builder Gutenberg Blocks

Stackable is one of the powerful Gutenberg block plugins to build dynamic websites with lightweight custom blocks, ready-made designs, and advanced customization options to boost your site performance. You can design professional websites anytime using a new page-building experience for Gutenberg.
Otter – Gutenberg Blocks Editor & FSE

Otter is a Gutenberg Blocks plugin that adds extra functionality to your WordPress Block Editor to enhance your WordPress site-building experience without any coding. It comes with extra custom blocks for Gutenberg that help you to add Custom CSS, animations and visibility conditions, and more.
PublishPress Blocks Gutenberg Editor Plugin

PublishPress Blocks offers advanced layout options, sliders, buttons, icons, image galleries, maps, tabs, testimonials, and more. So that you can easily build professional websites using this powerful WordPress block plugin and engage customers more.
Bonus Tip: Get Templately The Templates Cloud For WordPress
Templately – the best templates cloud for WordPress has come with 2000+ ready templates collection for Gutenberg and Elementor users. You can get a variety of templates to design any type of website and make your website stunning without coding. All Templately Gutenberg templates are built with Essential Blocks special block library elements to take your website design experience to the next level.
Now It's Your Turn!
This is the end of all discussions about the 5 best Gutenberg Block plugins for WordPress Editor with bonus tips. If you have any questions, suggestions or your experience to share then share your thoughts in the comment section below.
Don't forget to visit our blog page for more updates, blogs, or tutorials related to WordPress and others, and join our friendly Facebook community to get attached to all WordPress experts.
Read More Exciting Blogs Below:
👉Typing Text For Gutenberg: Create An Interactive Website For Website Visitors [2022]