Usually if you are gamer, you might strive to reach more views on your gaming profile. A new gamer may have difficulty figuring out the most effective strategy. But achieving target is easier than you think if you follow the right guideline. Check out the proven tips and tricks below and increase view on your profile.
Common Struggles That Every New Gamers Faces
Anyone can't be the Jaedong, Moon, Jonathan, Wendel, or Pewdipie overnight. Moreover, new gamers face many challenges to establish themselves no matter how popular the game they play. Here we are mentioning the common struggles new gamers face while establishing themselves.
No matter how hard you try, your gaming profile doesn't get enough views.
Don't know how to reach more viewers through the right channels
Even though new gamers manage followers, they cannot drive all of them to game streaming. 
Usually new gamers forget to keep options for direct communication. As a result, they miss out on amazing opportunities for collaborations, sponsorships, etc.
Today, we will find out how we can overcome these pain points and jumpstart your gaming profiles without breaking the bank. 
Check Out How A Website Can Help You To Reach More Views
When you are shooting for reaching more views for your gaming profile, websites are considered the ultimate tool. In today's digitalized world, websites have the utmost power of promoting, engaging more viewers, increasing subscribers, getting sponsors, and whatnot! 
Let's check out how having a website can boost views of your gaming profile in 8 proven and tested ways:
⚡ Works As Your Gaming Portfolio In Online
If you have your own website, you can create an About Me page that easily showcases your gaming journey from zero to present status. You can showcase your years of gaming experience, highlight achievements, upload moments, etc. Isn't it all that makes up an ideal gaming portfolio online? 
⚡ Able To Keep All Your Streaming Platforms In One Place
Creating gaming channels on social platforms helps all your views enjoy your gaming. When you have a website, you can easily embed live streams in your website and your site visitors enjoy live game streams all from one single platform. 
⚡ Create A Hub For All Your Social Feeds
You will find out that keeping a profile on social media platforms is active and spontaneous. It helps their views to get more connected. Simply embed all your social profiles in your website and let your views get the latest update from a single place.
⚡ Implement FOMO To Get Attentions
One of the main pain points for new gamers is unable to buzz among viewers. By using social proof you can easily create an impact and gain trust. With your own gaming profile website, you can interactive popups to grab viewers' attention instantly. For WordPress websites, the best tool to create stunning popup alerts is NotificationX. This most popular social proof & FOMO plugin has 30k+ happy users. 
Below are some notification popups that new gamers should check out to help them catch viewers' attention.
📌 Display how many subscribers your gaming profile has
📌 Present the number of people watching your live stream
📌 Showcase your top fan comments with names or geo-locations
⚡ Keep Up Instant Communication WIth Chatbot
Being prompt to responding fans and viewers is another tip that all the gamers follow. Having a gaming profile website with a chatbot makes it easy for your fans and viewers to reach you. And from any place in the world, you can instantly get back to their messages. This will also allow you to establish a stronger relationship with your fans and viewers. 
⚡ Archive Your Video Playlists & Live Streams Here
Apart from enjoying your live gaming streams directly from your website, you can also upload all your video playlists. It will make navigation easy for your viewers as well as help you reach more people. It will also be easier to get more engagements when you embed your gaming profile directly. 
⚡ Best Marketing Tool To Run Promotions & Contents 
Suppose, you need to collect sponsors or promote your upcoming tournaments and games, a website can come in handy in this case. You can create a notification bar on your website and run promotions. Creating popups to get subscribers, promoting games are other good tips you can follow. Also, when you are planning to run social media campaigns, you can use your online gaming profile portfolio URL and reach out to more views. 
⚡ Create Own Online Store & Sell  Merchandise
Don't just limit yourself to earning from your gaming live streams, you can start your own online store and start selling your own merchandise. It will not only brand your gaming profile but also help to create a buzz among viewers and fans. With WordPress, it's just a matter of a minute to create an online store in WooCommerce and start selling. 
⚡ Notify Registered Audience About Upcoming Streams
You can easily let your viewers feel special by providing premium content as well as the latest content. And the easiest way to do this is by adding a Newsletter to your website. So that you can differentiate your exclusive customers and let them feel valued.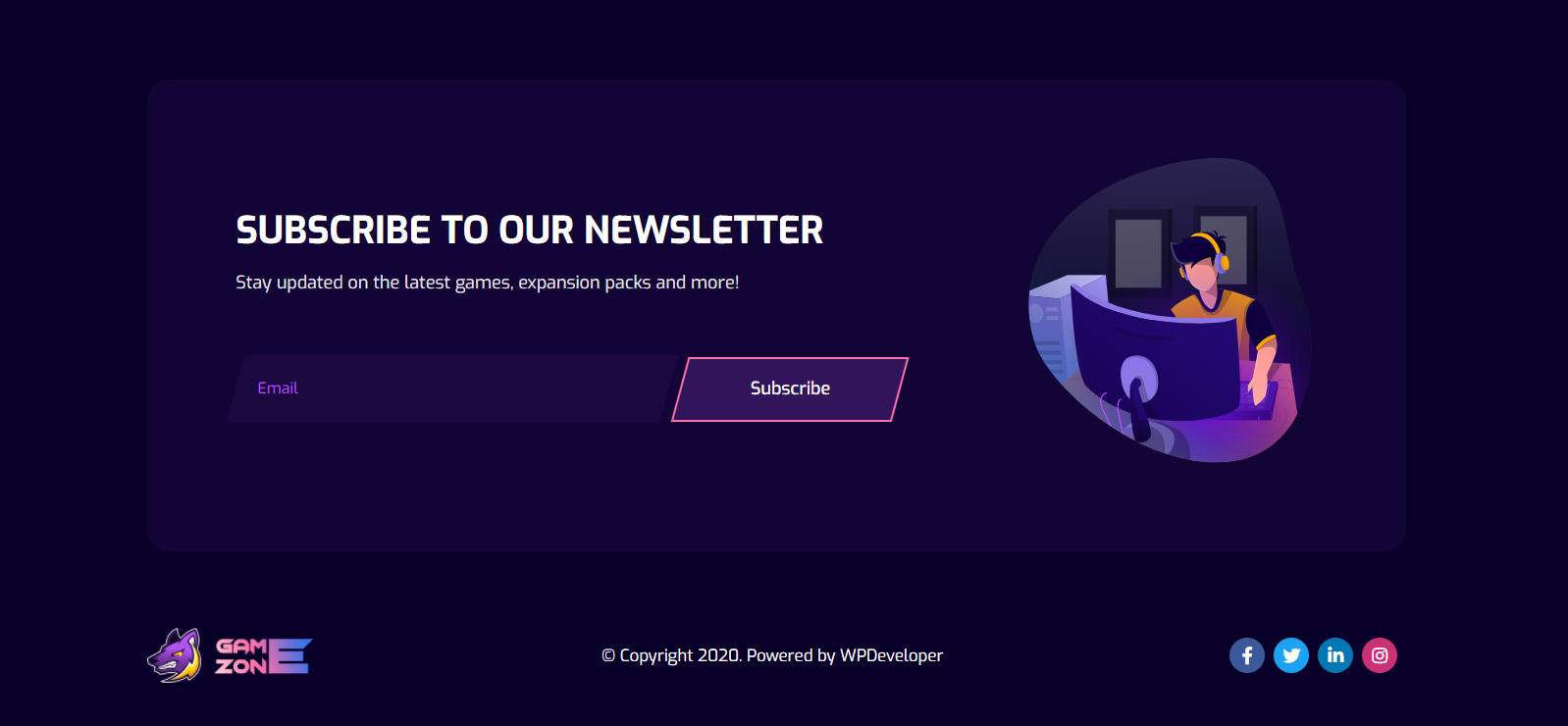 Top 3 Gaming Live Streaming Platforms That Are Free
As you have already gathered the idea that live streaming platforms are an essential part of any gamer. Now let's check out the popular live streaming platforms that are free and won't break the bank of the new gamers. 
1️⃣ Facebook Live Streaming
Facebook used to be a social media platform, but now that live streaming has been introduced, it serves a variety of purposes. So, new gamers can easily get started in Facebook live stream and start their live channel. Because Facebook has the most downloads, the chances of getting more views are higher. And new gamers can enjoy these privileges at zero cost.
2️⃣ YourTube Live Streams
YouTube is another free platform for video content creators. And it's user-friendly live streaming platform has made it easier for new gamers to get started with live gaming streams and reach more views. 
3️⃣ Twitch – The Most Popular Live Streaming Platform
Twitch has earned its reputation as the most popular live streaming platform for gamers. It's very easy to get started with Twitch and it will cost you none. Twitch has a separate section to promote new gamers, which will surely help you to get more views and build credibility.
💡 More Tips To Follow To Get More Views For Your Gaming Profile
There is no definitive count of tips that will surely bring thousands of views to your gaming profile. Though we have listed down the most popular tips that help other new gamers to kickstart their career. Check them out here: 
⭐ Set Up A Streaming-Friendly Environment On Your PC
You will need advanced tools to create a good video, and good videos will get better views. So you have to take care of the equipment you are using for live streaming. Such as getting a high functioning gaming pc, keyboard, advanced webcams, etc.  
⭐ Host Game Streaming During The Golden Hours
Getting maximum views to gaming profiles doesn't come by luck. It needs strong strategic planning and implementation. Every game has its own niche audience. So studying your game's audience, you have to pick the Golden Hour when most of the viewers will watch your streamings. This will help you to get more views easily. 
⭐ Maintain A Schedule Calendar For Live Streaming
To create regular viewers for your audiences you have to practice uploading game streams at a particular time. It will help your viewers to create the habit of watching your live streams. In this case, you can start maintaining the schedule calendar and be regular on your gaming profile.
⭐ Add Catchy Thumbnail Images For Videos & Streamings
If you have already uploaded your game videos and live streams, how will your one stand out and get more clicks than others? If the same question is in your head, then here is the answer: the thumbnail of your video. Making a creative and meaningful thumbnail will create interest among viewers, so you'll get more views. 
⭐ Come Up With Catchy Titles For Your Game Streaming Videos
Not only will your thumbnail grab viewers' interest, but your titles can also cast magic too! So start giving your gaming videos and stream stunning titles regarding the content. Make sure your titles are not created as clickbait! That will surely make you lose your gaming profile views and credibility.
⭐ Start Collaborating With Other Gamers
You can do collabs with other experts and new gamers. You can't be successful alone. Check out other gamers who play similar types of games and try to reach them for collaborations. When you collaborate with other popular gamers, it will also help you get new viewers from other channels as well.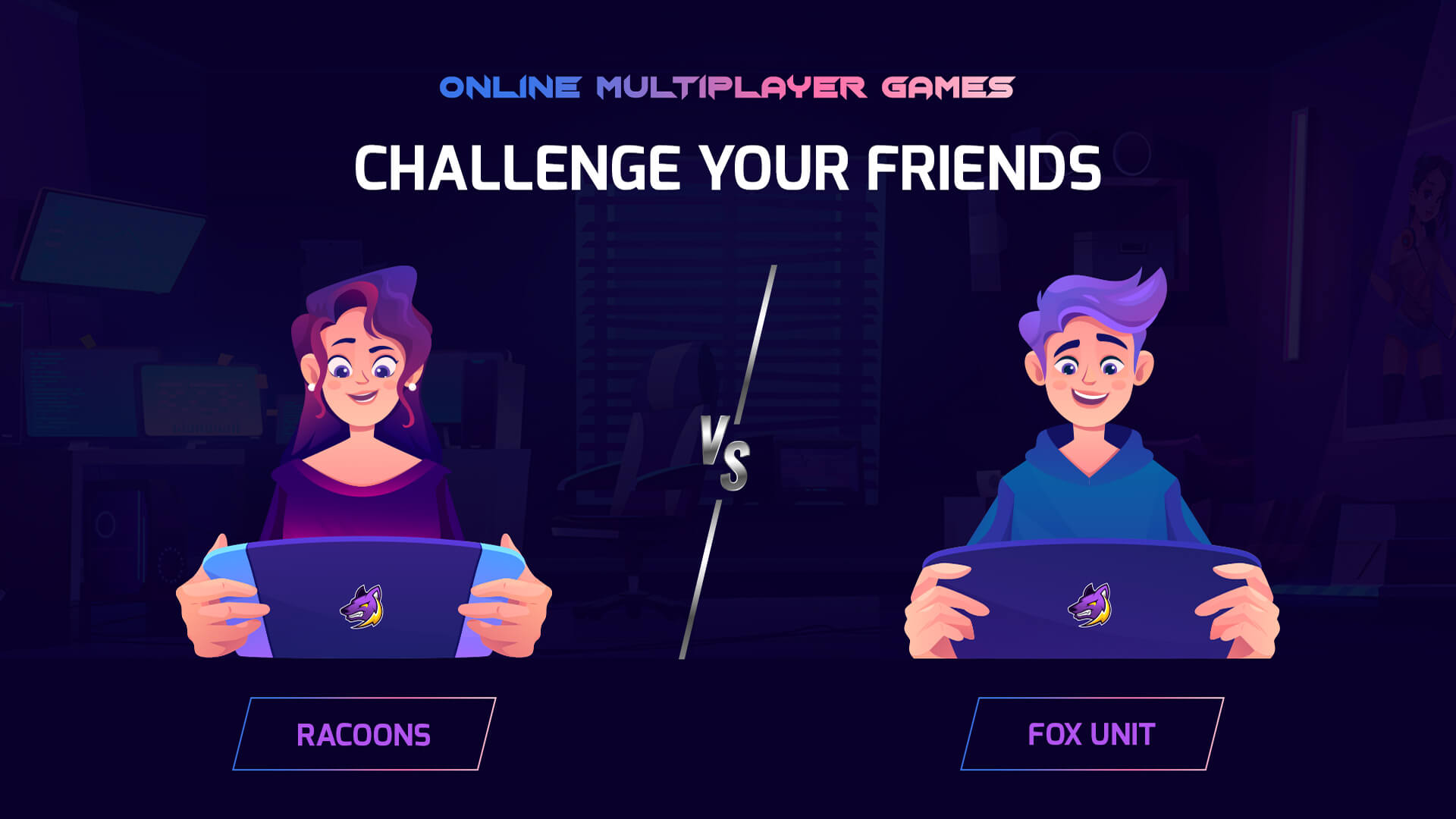 ⭐ Play In Tournaments
When you are playing extraordinarily that will surely bring more views. But before that, you have to prove your worth and showcase your skills. Participating in tournaments will make you recognizable. You can easily host your tournament's watch party on social media platforms, as well as on your website. These acts will help you to increase the views of your gaming profile. 
⭐ Engage In Gaming Communities
Apart from each game's own social profile, there are many gaming communities offline and online. Involving in these communities will give your gaming profile enough exposure. Moreover, when you will start creating links with others and helping new gamers it will eventually help to build strong credibility. 
⭐ Arrange Contests For Viewers
If you want to increase more engagement in your gaming profile, arranging the content for viewers is a stunning idea. In this way, not only can you keep your present viewers, but also get new viewers instantly. Contents create excitement among all the viewers and skyrocket your gaming profile views. You can attract the content with your videos so that you can decrease the bounce rate easily. 
Ultimate Guide: How To Embed Live Streams From Your Website Without Coding
This section is for those who are planning to create their own gaming profile website all by themselves. You can embed your live stream channels, social profiles, etc on your website all by yourself without coding. If your gaming profile website is WordPress-built then there are tons of opportunities for embedding. Here we will show you how you can embed your gaming live streams into your WordPress website. 
Step 1: Get A Stunning Embedding Plugin In WordPress
First, open your WordPress dashboard and go to 'Plugins' → 'Add New' to get an embedding plugin. If you are looking for an all-in-one embedding plugin, then EmebedPress is the best choice. At present this popular embedding plugin has 40k+ happy users and you can embed 150+ resources. So Search for EmbedPress and install and activate the plugin.
Step 2: Embed All Your Live Streams Into Website
Now open the web page where you want to embed your live streams. EmbedPress is seamlessly compatible with Gutenberg, Elementor, and Classic Editor. Then search for the EmbedPress widget and add it. Now copy your live Streams URL and the content will automatically be embedded into your gaming profile website. Check out how you can embed Twitch live streams in Gutenberg block editor. 
Step 3: Customize Your Live Stream iFrame
Right after embedding your live streams, you will find the panel to customize the appearance. You can change the iFrame width, add an additional CTA button, remove the watermark, etc. make your newly added embedded section design is aligned with your gaming profile website design.
Time To Publish Your Website With Embed Live Streams
After all the styling and customization, now click the 'Publish' button and let everyone enjoy your live game streamings. Check out the complete video tutorial to embed Twitch live streams here: 
Boost Your Gaming Profile Views
You are now one step away from boosting your gaming profile views. If you can follow the above tested and proven tips and work strategically, it will help you to reach more views within a short amount of time and jumpstart your gaming profile. 
Let us know your side of the story, how you have earned more views for your gaming profile. You can share through comments or by joining our Facebook community. Also, subscribe to our blog to be the first one to get these kinds of stunning tutorials, blogs, reviews, tips, and more.