Did you know that roughly 44% of people around the world prefer live streaming videos instead of TV? People are using different platforms to broadcast their live videos which have become popular these days. This blog will guide you to easily embed live stream on WordPress websites.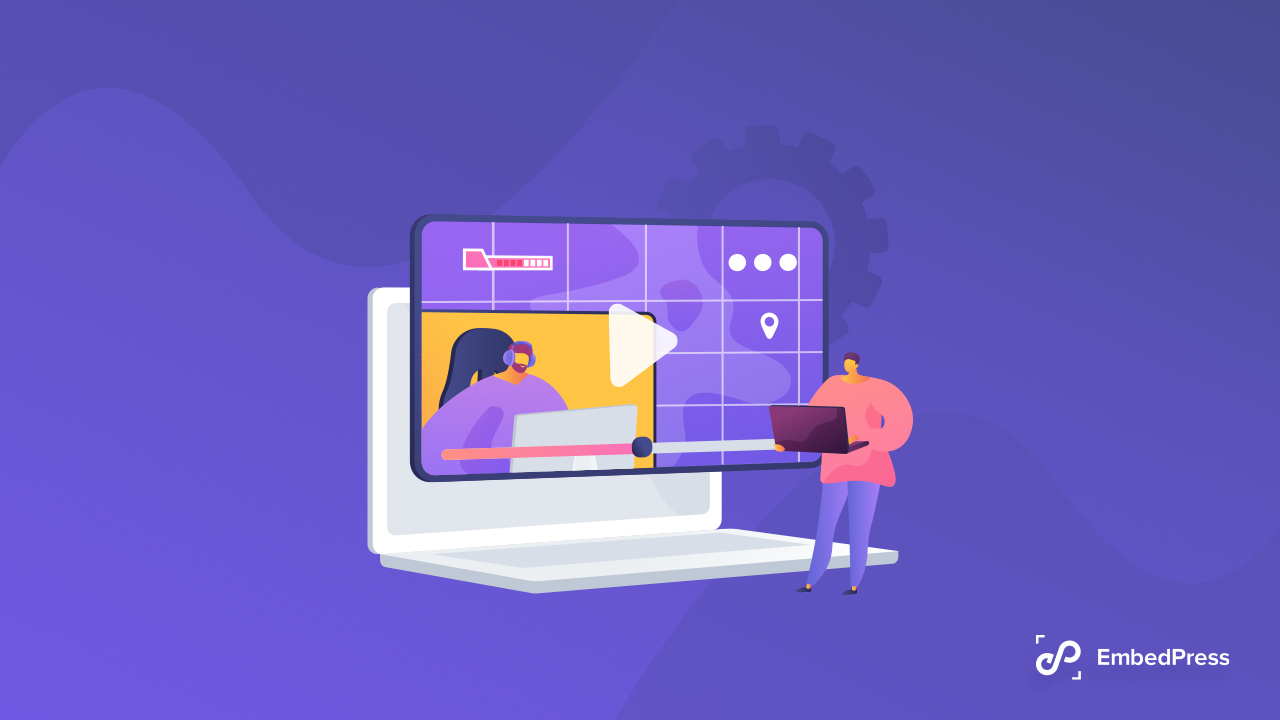 Why Are People Preferring To Watch Streaming Videos?
As mentioned above, Facebook, Instagram, Twitch TV, Tiktok have become some sensational streaming platforms among people from around the world. From selling products for eCommerce sites to broadcasting virtual conferences, people are live streaming to get more exposure on their site. Let's learn some of the key reasons why people prefer live stream over anything else.
⭐Viewers are increasingly preferring streaming videos to watch because they can get unfiltered, real-time live videos without interruption. Frequent marketing commercials, for example, can quickly break the viewer's concentration while watching TV shows. When people are watching a streamer create an online live show, however, they do not have to take a break.
⭐Many streaming platforms allow viewers to comment under the live video. For example, Facebook lets your viewers instantly ask away their questions and get their answers immediately. If you are broadcasting a one-to-many conversation, live streaming becomes an interactive cross model discourse.
⭐People who are bloggers, travellers or professional streamers, can highly benefit from live streaming. They can embed their streaming on their websites and maximize their website traffic. On the other hand, viewers prefer to watch their live shows to get genuine information and know their real experiences from their live streams.
Top 3 Best WordPress Live Streaming Plugins
While you have a WordPress website, it becomes easy for you to embed live streams from any platform you want. Here we have listed down the top 3 best WordPress live streaming plugins to help you choose you from:
1. EmbedPress 

EmbedPress is now the most popular embedding plugin in WordPress with over 40,000+ active users. From live streaming to PDF, videos, playlists, you can embed 100+ sources seamlessly using this amazing plugin. Embedding your live stream on WordPress from Twitch, YouTube or Facebook requires less than a minute when you use the EmbedPress plugin. No matter if your website is built with Classic Editor, Block Editor or Elementor, EmbedPress will work for any of them. Most importantly, this plugin is fully compatible with WPML, a multilingual plugin to translate your website and content easily.
2. WPStream 

WpStream is an ideal streaming plugin for any WordPress user to embed streaming content with full security. Through shortcodes, you can also customize your content appearance and add more features. This plugin is easy to use and supports live stream on WordPress, pay-per-view and broadcasting video-on-demand. From their monthly subscription plan, you can choose anyone that suits your company or brand.
3. Embed Plus

Embed Plus is another WordPress streaming plugin for only YouTube streamers. From embedding YouTube galleries to YouTube live streaming, you can embed all using this plugin. If you are a YouTuber and own a WordPress website already, you can easily increase your website engagement and traffic by simply embedding YouTube streaming using this simple plugin.
Step-By-Step Guide To Add WordPress Live Streaming On Website
As you have seen which plugins you can use to add live stream on WordPress website, now we will show you how to use EmbedPress to seamlessly embed any streaming videos. EmbedPress allows you to embed Streamable videos, Twitch streams, UStream videos, Facebook Live and YouTube live streams. Let's dive in to find out how to embed any one kind of streaming video using the EmbedPress plugin.
How To Embed Live Stream In Gutenberg
If you want to embed streaming videos in your WordPress website, you can do so using EmbedPress. Regardless of your website building type, you can embed live streams with EmbedPress in Classic editor, Gutenberg or Elementor easily.
Step 1: Install EmbedPress On Your WordPress
To live stream on WordPress, make sure to install and activate EmbedPress before you get started. Go to your WordPress plugin directory and search for the EmbedPress plugin. When you have successfully installed the plugin, you are now ready to embed live streaming.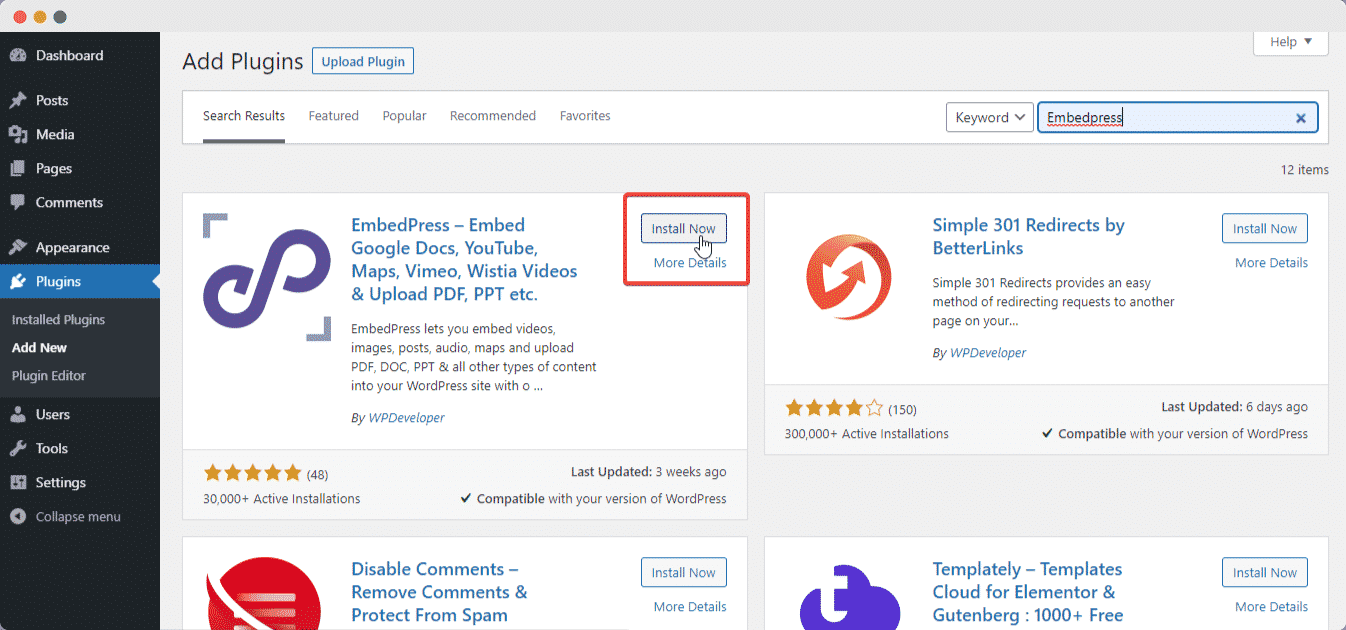 Step 2: Search For EmbedPress Block
Open the page where you want to embed YouTube live stream on WordPress dashboard. To add blocks, click the '+' icon and search for EmbedPress. To add the EmbedPress block to the page, click on it.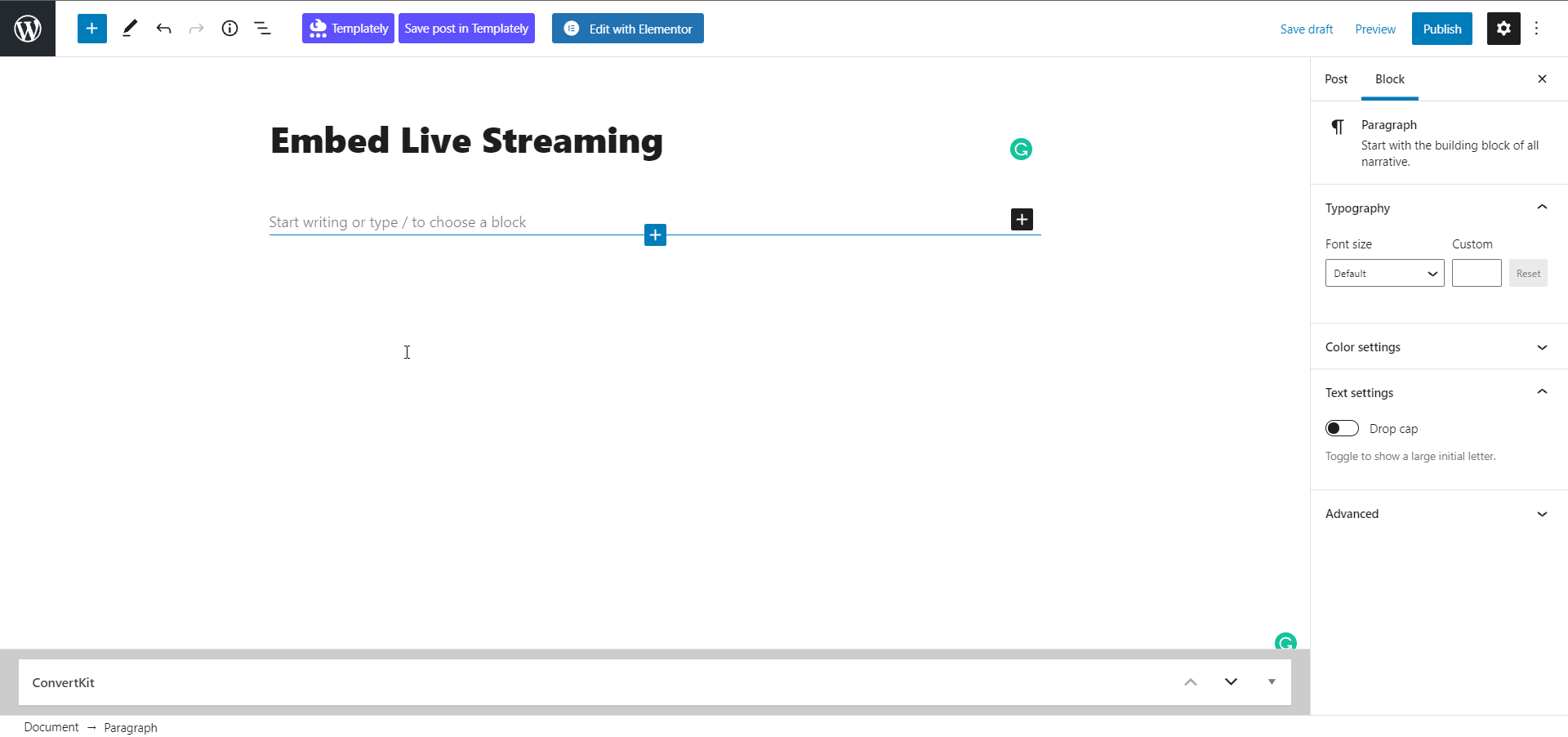 Step 3: Retrieve The Live Stream Video Link And Paste It
After that, copy the URL of your YouTube live video and paste it into the input-form, then click the 'Embed' option next to the URL field. Gutenberg will be used to successfully embed the content.
You can also use the right panel to design your embedded source before publishing the page. This is how simple it is to use the Gutenberg editor to incorporate YouTube live feeds.
How To Embed Live Stream On WordPress Using Elementor
Elementor is a popular website builder among WordPress users to seamlessly create any type of website with a lot more customization. Around 5 million+ users are using Elementor to create their website with style. Let's embed a YouTube live stream video in Elementor to make your website more interactive.
Step 1: Search For EmbedPress Element
From the top of your page, click the 'Edit with Elementor' button. It will open the Elementor editing interface for you. From the left panel, look for the 'EmbedPress' element and drag and drop it onto your page.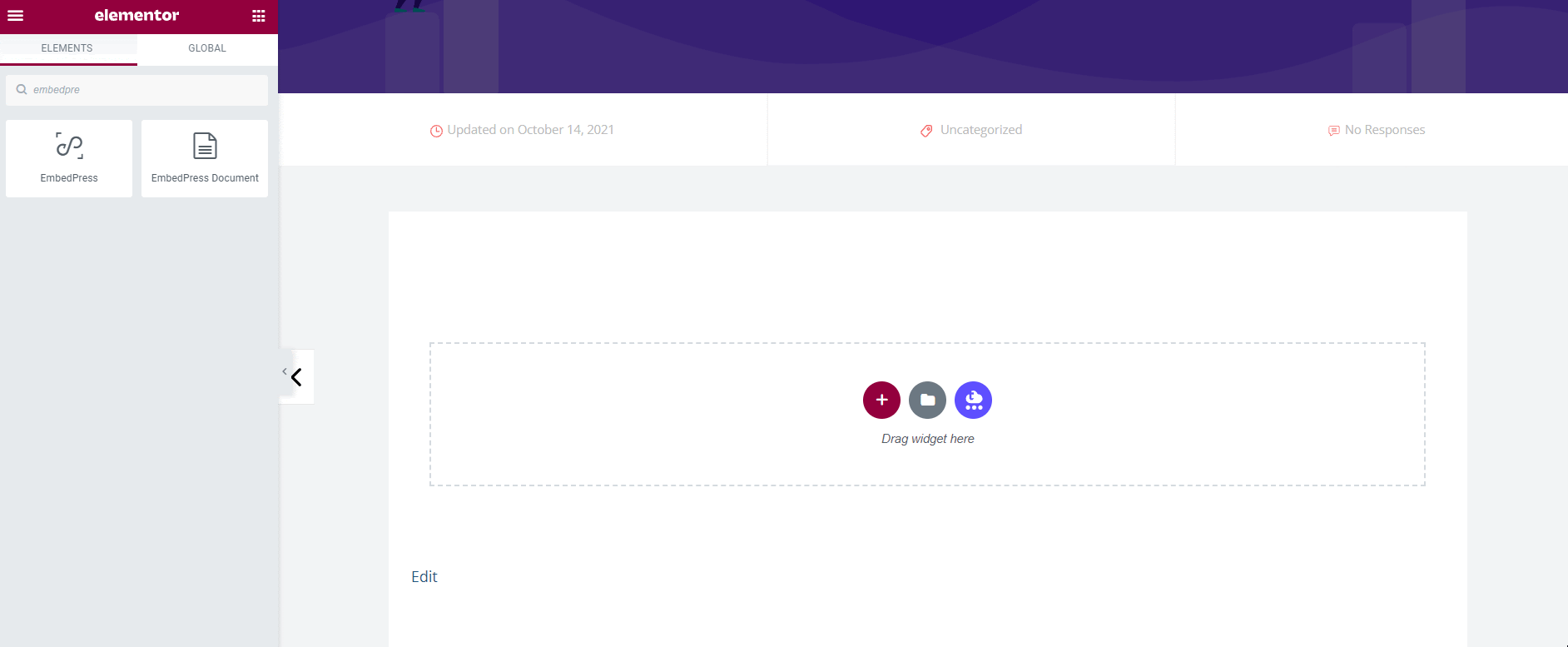 Step 2: Paste The Retrieved Live Stream Video URL
Copy and paste the URL of the YouTube live stream you just obtained into the 'Content Settings' input field. It will then fetch and insert your live feed into Elementor Editor instantly.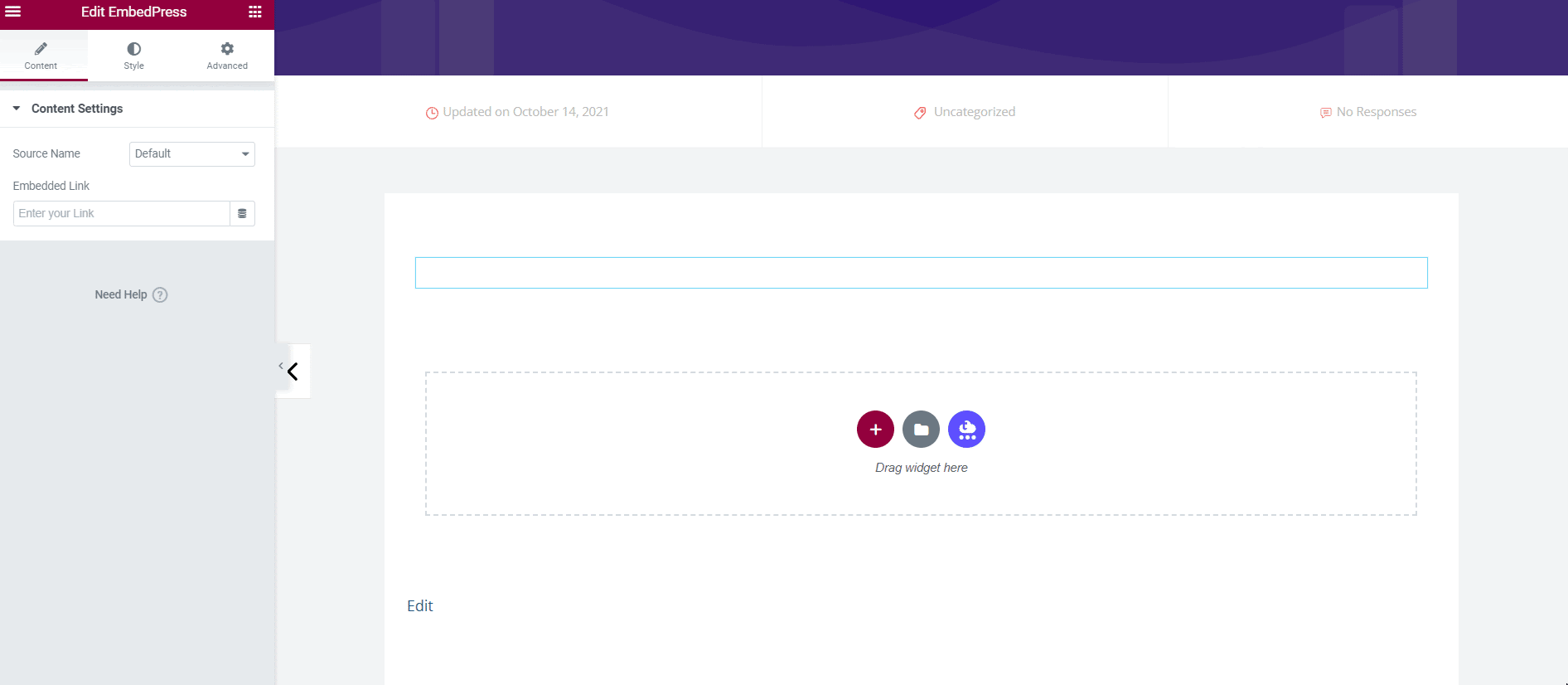 Step 3: Customize The Live Stream Video Appearance
EmbedPress allows you to alter your YouTube live stream to make it more visually appealing based on the design of your website. Simply select the 'Style' tab from the drop-down menu. Your embedded content's 'Aspect Ratio' can be changed.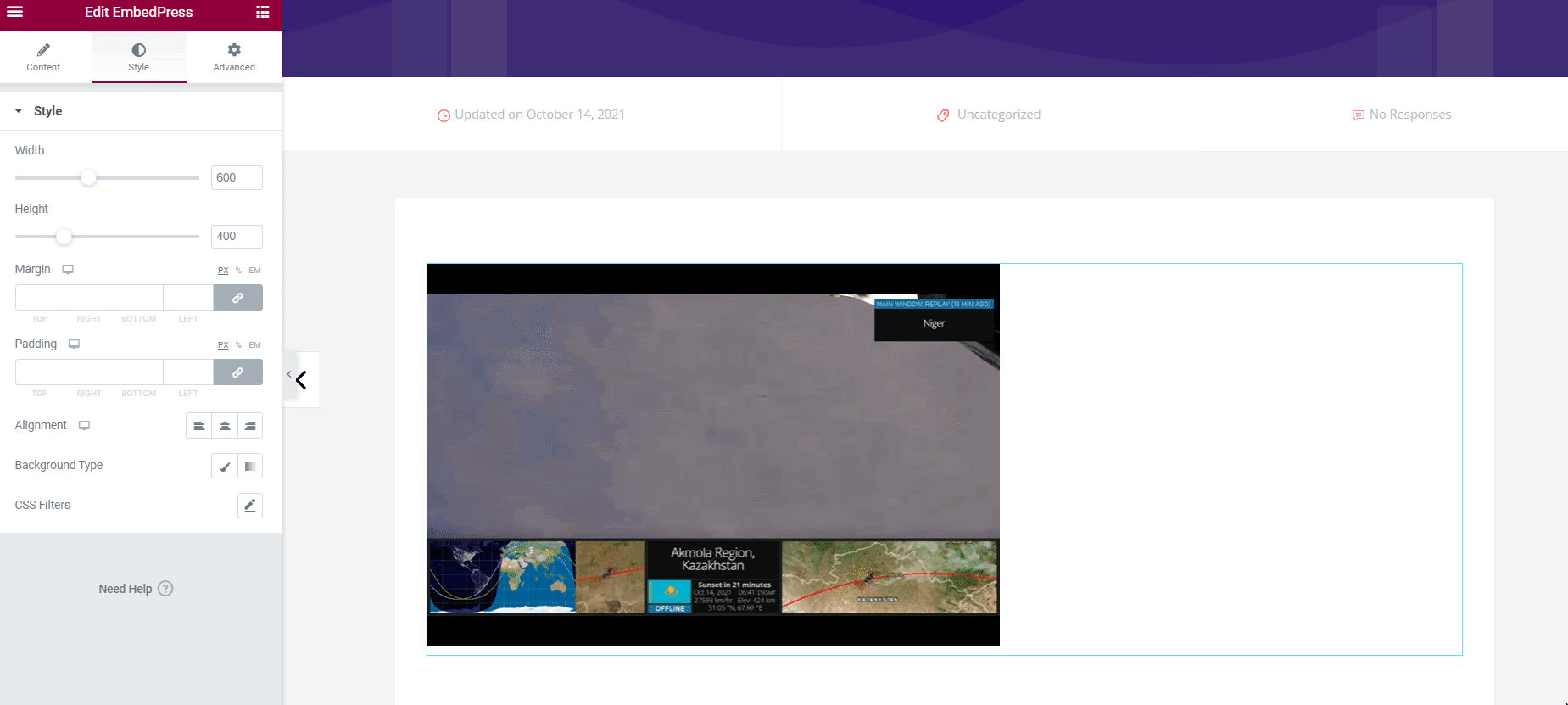 How To Embed Live Stream Using Classic Editor
If you use the Classic Editor, EmbedPress makes it simple to embed live streaming videos with only one click. To do so, use Classic Editor to create a new page and paste the content URL in the visual mode. On the page, you can see a live preview of the embedded content.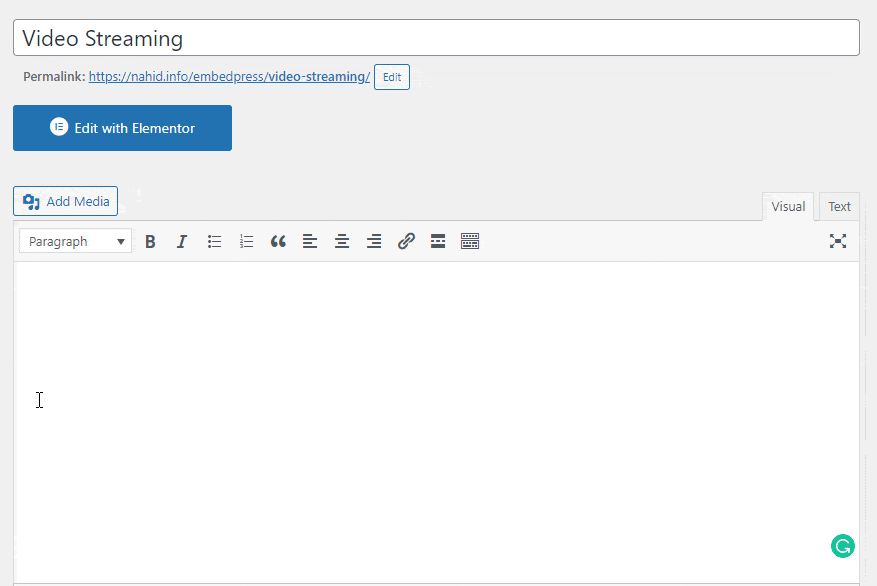 Embed Live Stream In WordPress Using iFrame
In case you want to embed your YouTube live streaming without using a plugin, you can use iFrame codes to embed it. To use iFrame code, you must have an idea about HTML coding and its use.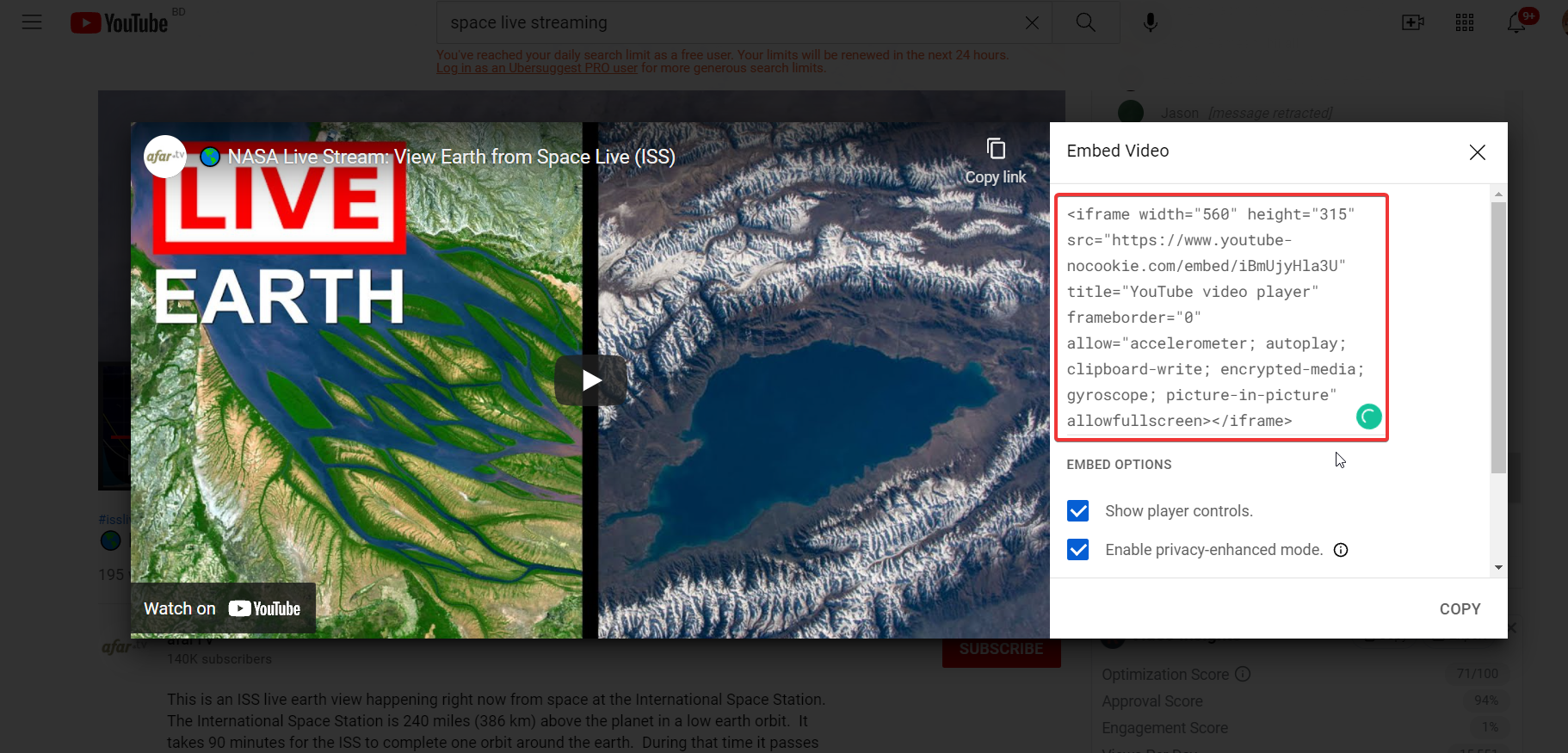 This is how easily you can embed live stream content using the EmbedPress plugin. If this video helped you to figure out how to embed live streaming in your WordPress, you can reach out to the EmbedPress support team for any inquiry.
Join our Facebook community and let us know if you have any recommendations or if the tutorial was helpful to you. Subscribe to our blog to stay up to date on the latest embedding sources, tutorials, and other information.