Reddit, known as 'the front page of the internet,' is a hub for discussions, insights, and stories. Integrating Reddit into your website could significantly boost engagement by showcasing relevant subreddit content directly on your pages. Whether it's a viral discussion or a trending topic, you can embed Reddit posts on your WordPress site to keep your content fresh and discussions lively.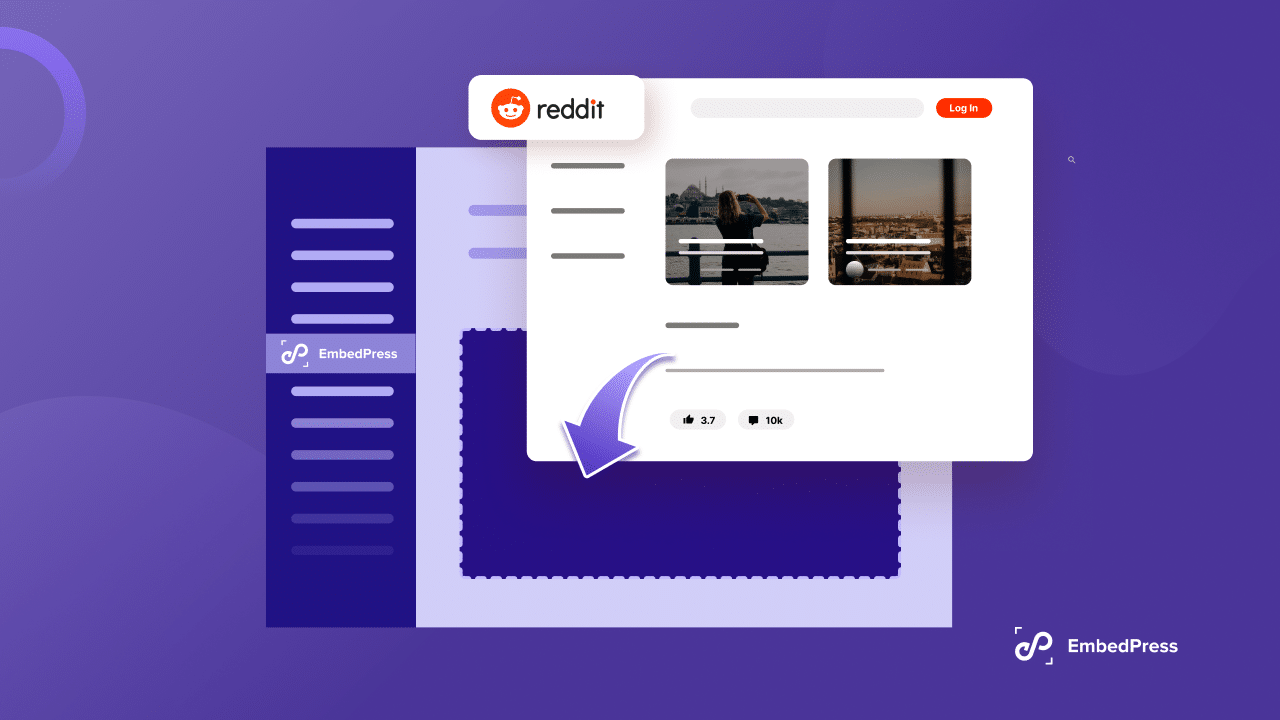 This blog highlights the benefits of embedding Reddit posts on your website. Plus, we will show you the simplest way to embed Reddit posts with EmbedPress, the most complete embedding tool for WordPress.
💡 Reasons To Embed Reddit Posts On Your WordPress Site
Embedding Reddit posts on your WordPress site is a strategic move that utilizes the power of one of the most active online communities. With millions of users and a constant stream of user-generated content, Reddit offers a wealth of fresh perspectives and content that can resonate with your audience.
On top of that, it acts as a channel between your site and the vibrant conversations happening around the clock on various subreddits. Embedding Reddit posts on your WordPress site has many benefits, including the following:
👉 Content Variety & Relevance: Reddit's multiple topics ensure that you can find content relevant to nearly any subject your site may cover. This keeps your site dynamic and your audience engaged with fresh, regularly updated content.
👉 Community Engagement: Reddit's community-driven content can encourage interaction among your visitors. Seeing active discussions from Reddit can prompt your own site's visitors to participate, thereby increasing the time they spend on your site and fostering a community feel.
👉 Increased Traffic: Popular Reddit posts can drive significant traffic. By embedding these posts, you can tap into this traffic, potentially leading Reddit users back to your site if they find the embedded content and the surrounding discussion on your site engaging.
👉 Authority Building: Sharing insightful Reddit threads related to your niche can position your site as a go-to resource for valuable content, thus building your authority in the subject matter.
👉 SEO Benefits: Embedding content from a popular site like Reddit can contribute positively to your site's SEO efforts. Reddit posts can help websites with dynamic content and user engagement, which enhances search engine value.
💡 Methods To Embed Reddit Posts In WordPress
With the emergence of advanced plugins and widgets, embedding external content in WordPress is now a simple process. Incorporating content from popular platforms such as YouTube, Reddit, Twitter, and Instagram has become super easy and barely requires additional coding knowledge or technical expertise.
Moreover, WordPress developers continue contributing to a growing library of plugins that expand these capabilities, enabling even more diverse and dynamic content embeds in WordPress sites. Here's how you can embed Reddit posts into your WordPress site.
Using Reddit's Built-in Embed Feature
Reddit provides an embed option for each post. Simply navigate to the post you want to embed, click the 'Share' button, and select 'Embed.' This will give you an embed code to paste into your WordPress text editor.
However, this option has some limitations, and you cannot have customization opportunities to embed your web content in multiple other editors to suit your brand tone and website needs. This is where the second and more flexible method comes in.
Using A WordPress Embedding Plugin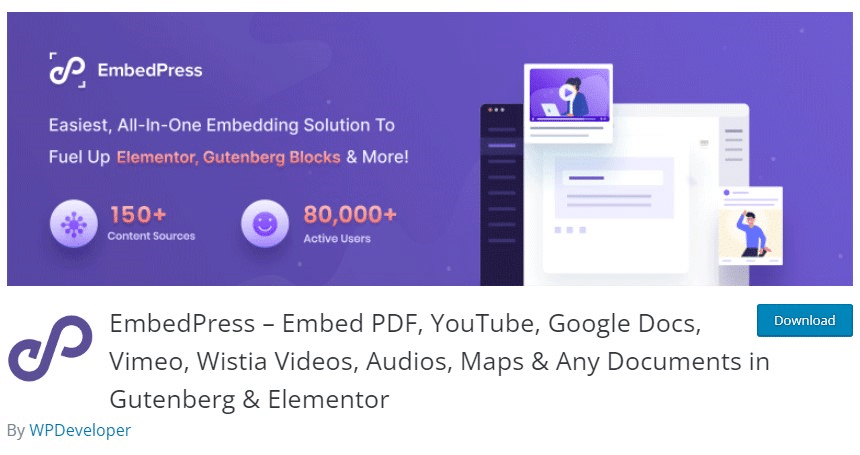 For those who prefer a more efficient approach, WordPress embedding plugins like EmbedPress can be a simpler and faster solution. It allows you to embed content by just pasting the URL of the Reddit post into your WordPress editors and page builders, handling the rest behind the scenes. EmbedPress enhances your embedding capabilities in WordPress with the following abilities:
 🌟 One-click embedding from 150+ sources using just a URL
 🌟 Compatibility with website builders and editors like Gutenberg, Elementor, Classic editor, and more.
 🌟 Limitless customization options for the embedded content's appearance and functionality
📝 Embed Reddit Posts In WordPress With EmbedPress: A Step-By-Step Guide
With the help of EmbedPress, you can embed Reddit posts on WordPress using just a URL. Here's how to embed any Reddit post into your WordPress site using the EmbedPress plugin and a URL:
Step 1: Install The EmbedPress Plugin
Install EmbedPress on your WordPress site from your dashboard, and you will have a few steps to follow after that. To unlock even more advanced features like custom branding, content protection, custom players, and more, we suggest you install and activate EmbedPress PRO as well.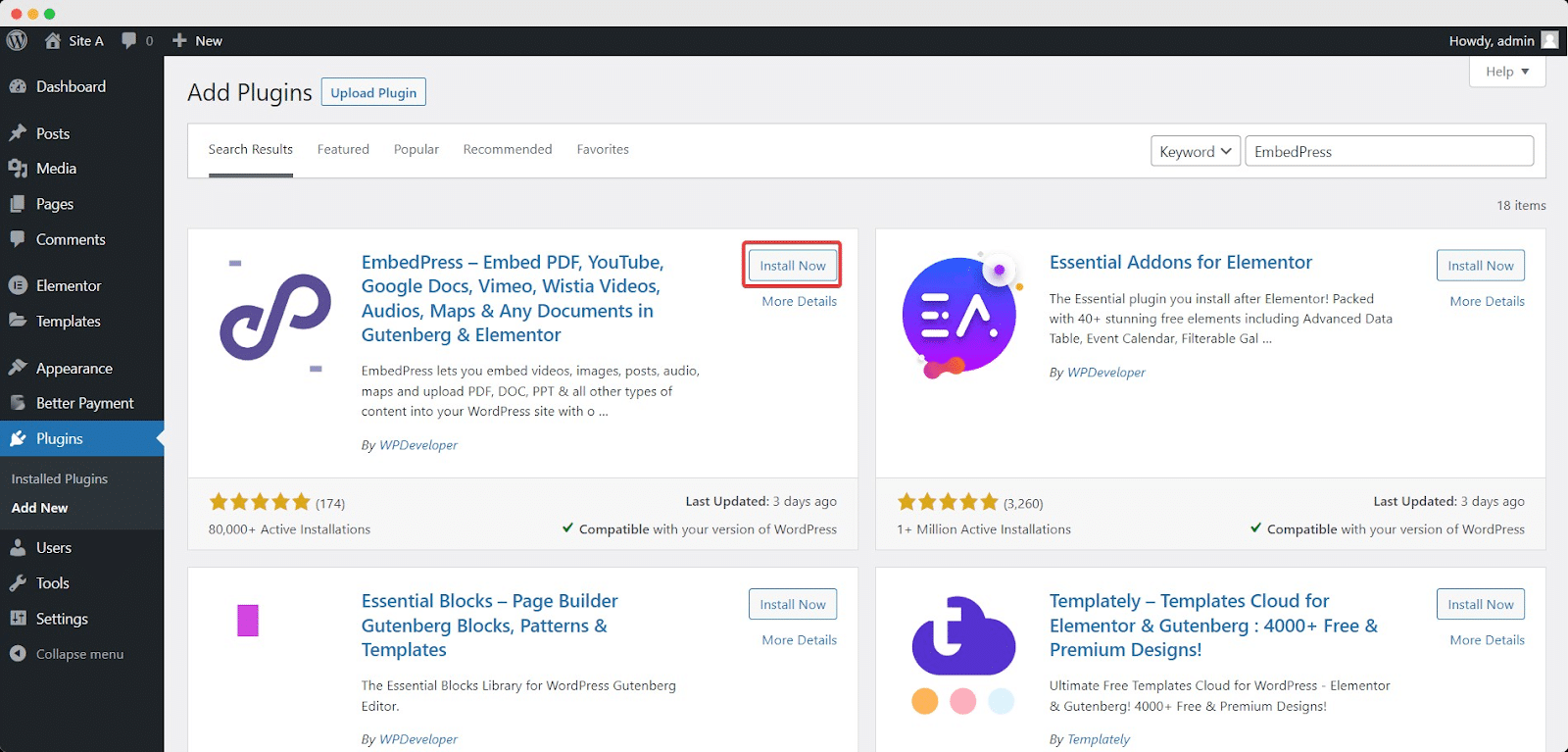 Step 2: Get The Reddit Post URL
Before you can embed Reddit posts into WordPress, you need to get the post's URL. Go to the Reddit homepage, posts, or any discussion. Select the post to embed and copy the link from the 'Share' button.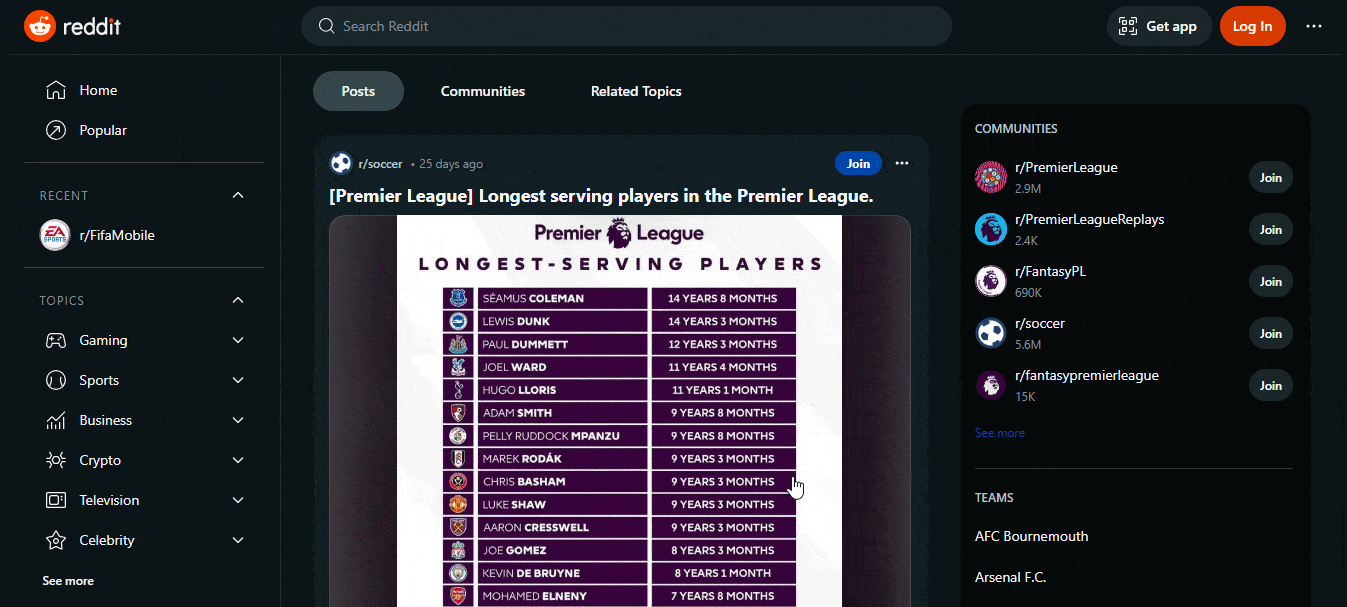 Step 3: Embed Your Reddit Posts
Now that you have the Reddit post URL, you can add it to WordPress with a few clicks. Depending on your preferred editor, follow these steps:
Embed Using Gutenberg Editor
Use the 'EmbedPress' block in the Gutenberg editor and paste the Reddit post URL. This will automatically transform the link into an embed, ready to be published on your website.
Embed Using Elementor Editor
Drag and drop the 'EmbedPress' widget into the Elementor editor, paste the Reddit post URL into the 'Content Setting' of the widget, and customize the dimensions and background color to suit your preferences.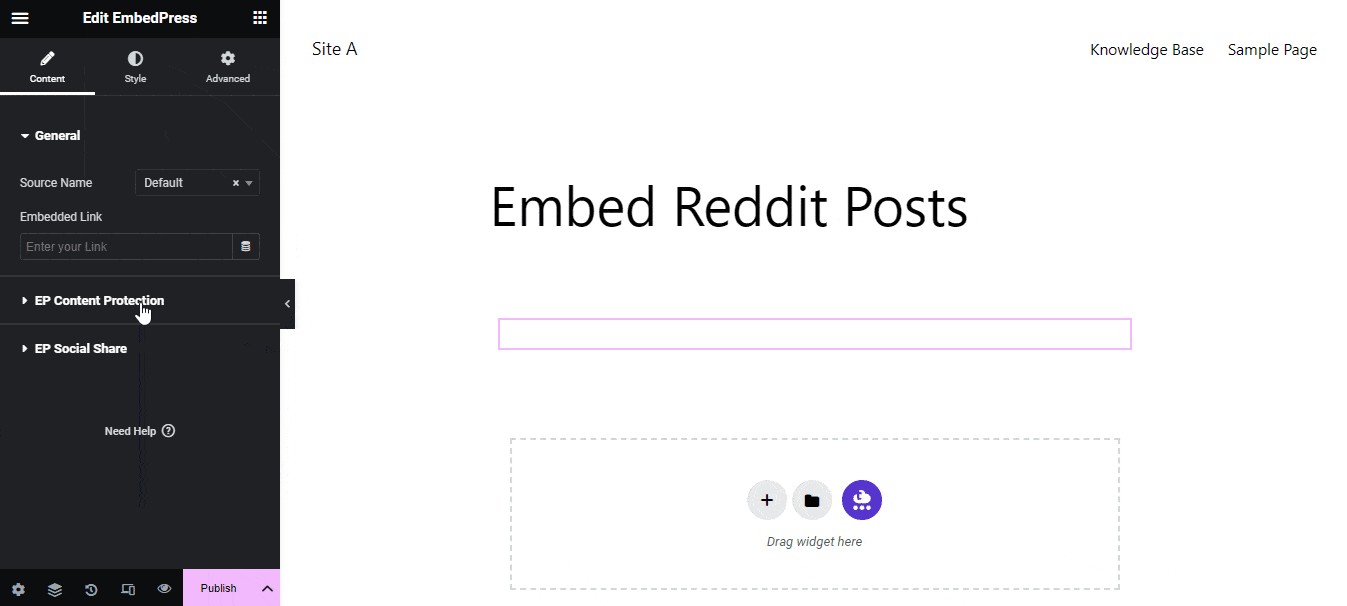 Embed Using The Classic Editor
Simply paste the Reddit post URL directly into the content area. Watch as the URL seamlessly converts into an embed, allowing you to adjust the width and height for optimal display.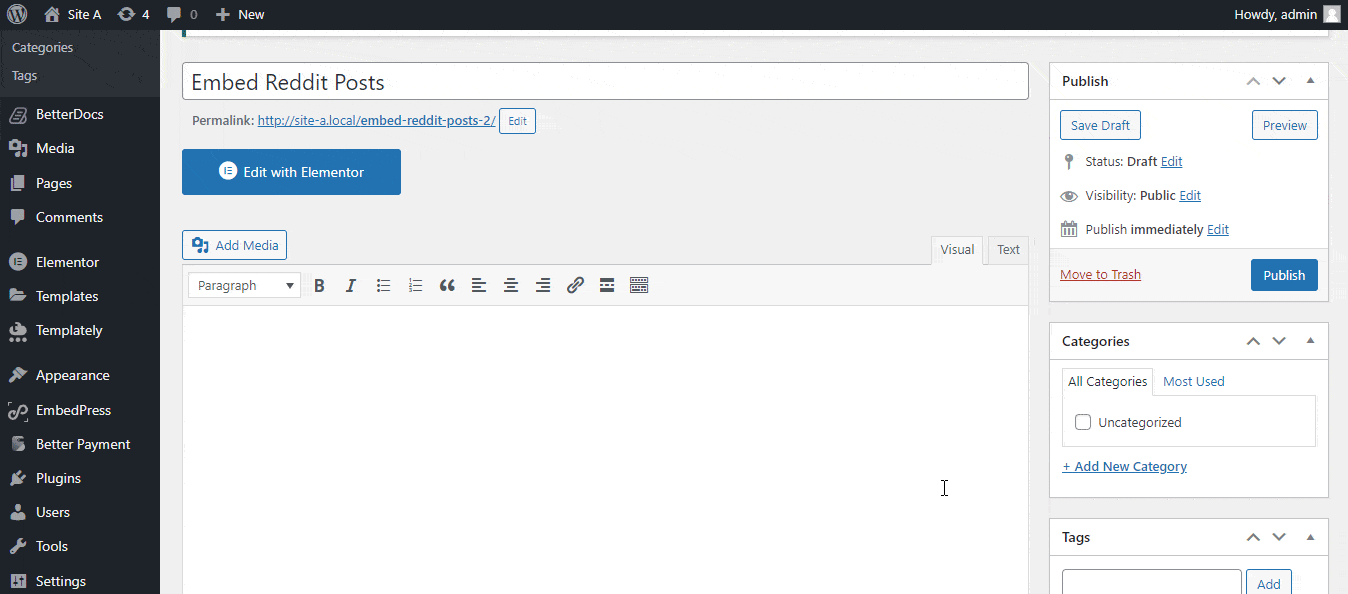 Step 4: Customize & Publish Your Reddit Embed
The beauty of the EmbedPres plugin lies in its ability to facilitate easy customization of your embedded Reddit post.  With a simple click on the embedded content, you can explore limitless customization options. These include Content Protection, Social Shares, and tabs to modify the dimensions and appearance of your embedded posts effortlessly.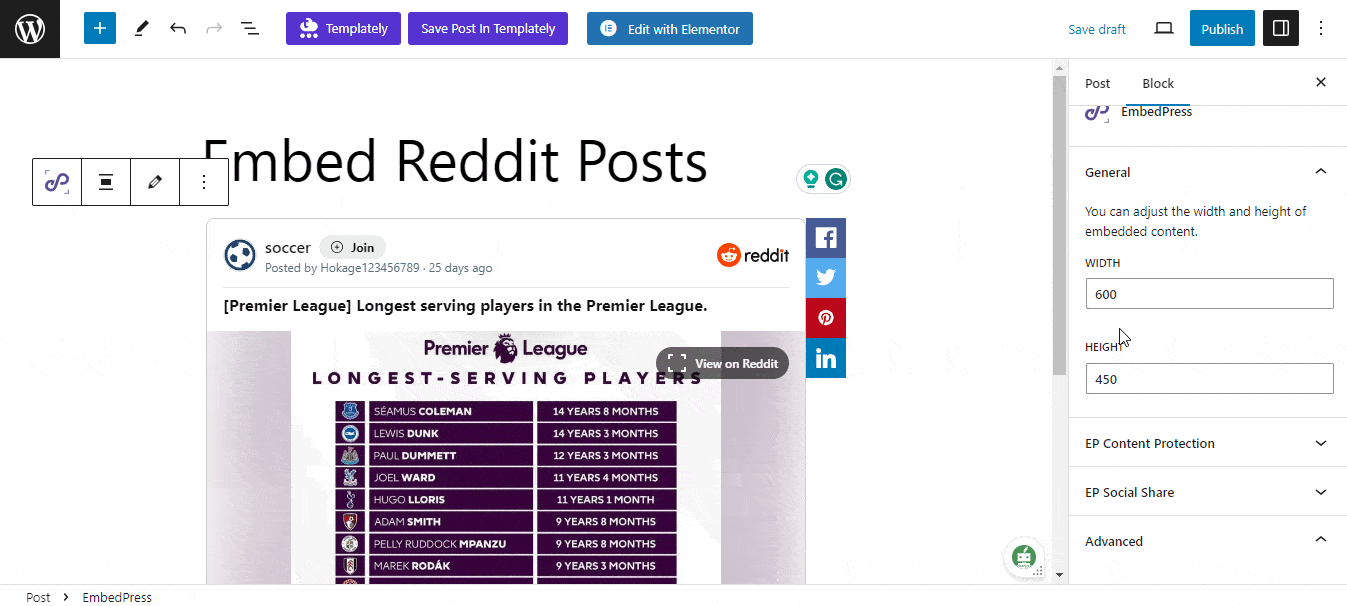 Final Outcome
Once you are done customizing your embedded content, publish your post and enjoy peace of mind knowing that your Reddit embeds will remain fully responsive across all devices. It will provide your audience with a seamless and enjoyable experience.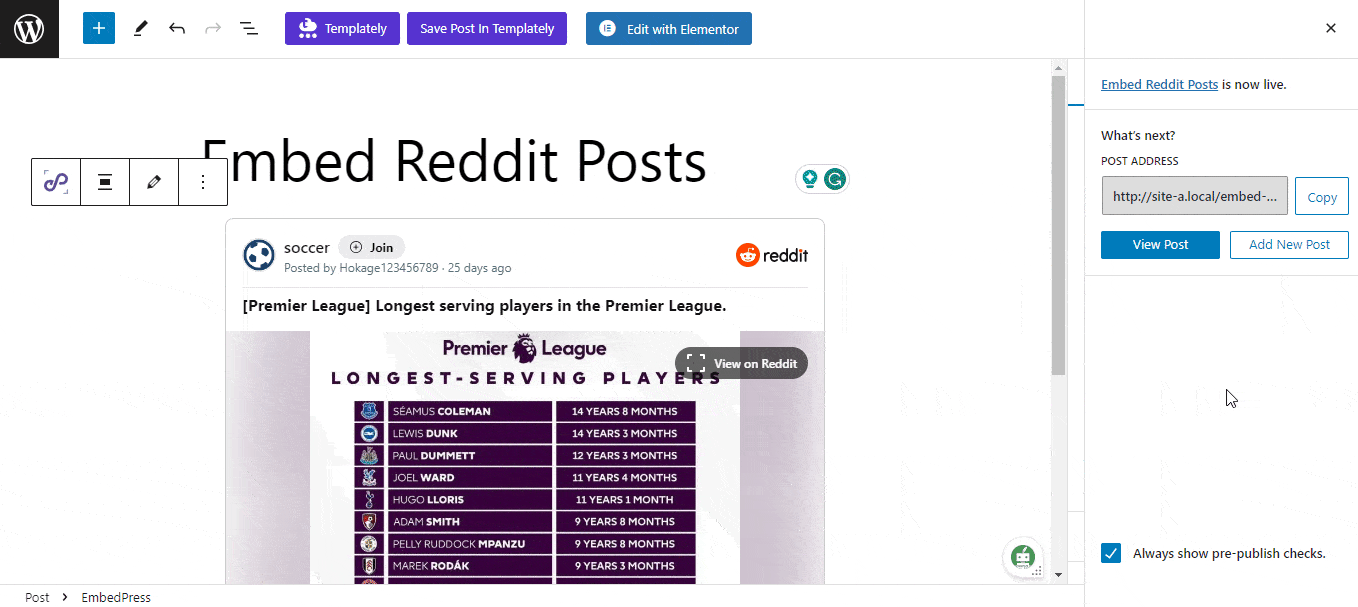 🎉 Make Reddit Embed Effortless With EmbedPress
By embedding Reddit posts, you're not just enriching your content, but also inviting the vibrant discussions of Reddit into your website. This integration can transform your site into a hub of fresh content and lively interactions. EmbedPress provides a seamless solution to integrate Reddit with your WordPress site.
So why wait? Start embedding today with the prowess of EmbedPress, and watch as your site becomes a go-to destination for engaging content. If you have found this blog helpful, share your opinion with our Facebook community. You can subscribe to our blogs for valuable tutorials, guides, knowledge, tips, and the latest WordPress updates.