If you are a music blogger, band owner, musician, or belong to a related field, you can now easily embed Spotify music on WordPress without any coding. Get EmbedPress's best embedding solution for WordPress and embed anything without codes in WordPress just within a few minutes. Let's dig in-depth into this outstanding embedding solution for WordPress.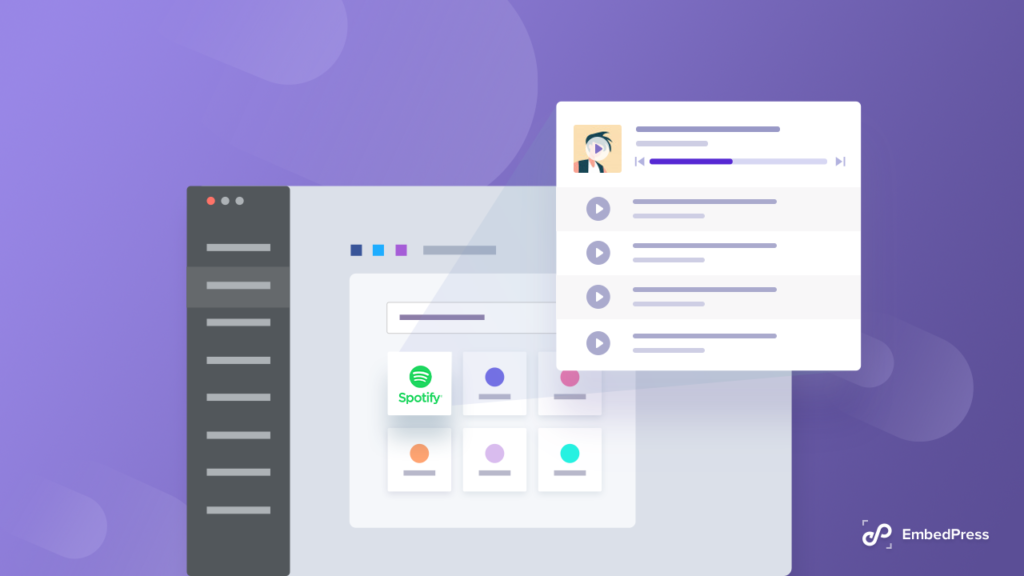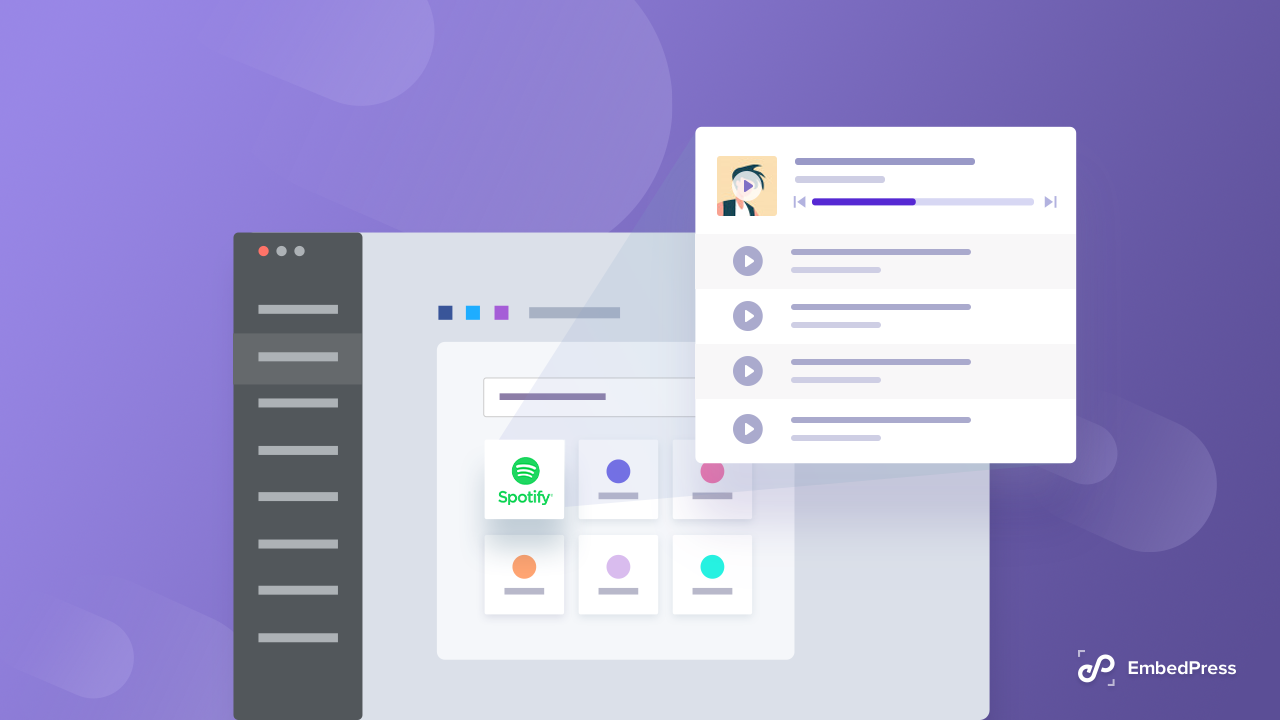 With the help of EmbedPress, you can now embed anything from more than 100+ sources including Spotify audios, and artist followers just with one click. And guess what, you can use this stunning plugin for your most favorite editors – Gutenberg, Classic Editor, Elementor Page Builder, or any page builder with EmbedPress simple shortcode. That can not only make your site content interactive, also can influence your visitors to engage with your website permanently. What else do you need? Get started!
Why Should You Embed Spotify Music?
Musicians, singers, music bloggers, or band owners who own a music website, feel the necessity of sharing their albums, playlists, or favorite songs on the website interactively to involve their audience with their tastes. You can easily promote your creations, music sense to the visitors to listen to them instead of telling them. Eventually helps you to get instant attention from visitors' to boost site engagement and traffic simultaneously.
Spotify is one of those popular mediums for artists to the listener who loves to create, publish, and hear different genres of music in one place. It creatively works for your song promotion with great exposure. For that reason, bloggers and singers want to embed Spotify music on WordPress websites that will help them to take their marketing activities to the next level.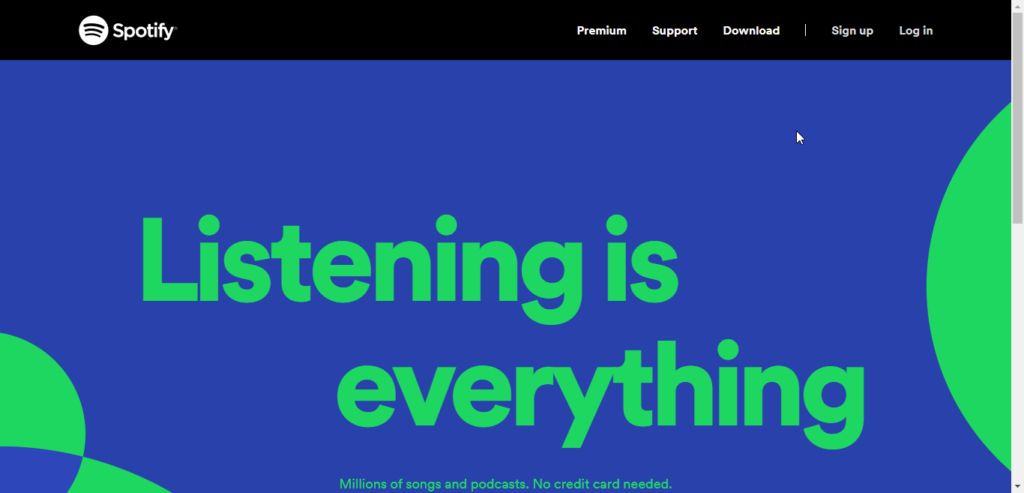 Guide: How To Embed Spotify Music In WordPress Using EmbedPress
You need to install and activate this EmbedPress Plugin to embed Spotify music in a WordPress site. And if you have successfully installed the plugin, then you are ready to embed anything on your desired WordPress editors along with the Spotify music following some simple steps.
Not only that, EmbedPress comes with a separate 'Settings' panel for Spotify music. You can easily configure your Spotify music 'Player Background Color' to match your track and more. Choose whether the embedded audio file will have a black and white background or a dynamic one, etc.
Except this, get a separate EmbedPress premium widget called 'Artist Follower Widget' for your Spotify music. You will get to know all configurations in detail below. Take a look!
Embed Spotify Music Effortlessly In Gutenberg Editor
You can embed Spotify music quickly in your Gutenberg Editor by using the EmbedPress block without codes. Just need to follow some simple steps below:
Step 1: Get EmbedPress Block On Gutenberg Editor
Click on the '+' icon on your post content area in the Gutenberg editor and select the 'EmbedPress' block. You can also insert EmbedPress from the 'Add Block' button that is showcasing on the top of the page.
Step 2: Embed Spotify Music On Your WordPress Site
Afterward, just copy the link of your preferred Spotify music, it could be a track, playlist, or album. Now insert it on the 'EmbedPress' Gutenberg block and hit the 'Embed' button. That's it! It will automatically fetch and display your feed outstandingly without any coding.
Step 3: Anytime Edit Spotify Music
If you want you can edit your Spotify music width, height to adjust it with your website layout. To do this just click on the EmbedPress 'Block' on your Gutenberg editor and make the changes as per your preferences.
Embed Spotify Music On WordPress Classic Editor
Similarly Classic Editor, Similarly for Classic Editor, you can easily make it happen by following some simple steps. Take a look at below:
Step 1: Embed Spotify Music In Classic Editor
Get the exact link of your Spotify music that you want to embed and insert it on the editorial panel. It will then automatically fetch and embed Spotify music on WordPress just with a click.
Step 2: Edit Embedded Spotify Music File
Moreover, if you want to edit your Spotify music anytime you can do that by adjusting the width, the height of your music content by navigating to the EmbedPress 'Block' on your Gutenberg editor. And make it the way you want with ease.
Embed Spotify Music Instantly In Elementor
If you want to start embedding your desired Spotify music in WordPress most popular page builder Elementor, you have to follow some steps that are mentioned below:
Step 1: Insert EmbedPress Widget In Elementor Editor
Find out the EmbedPress widget from the Elementor 'Search' panel. Afterward, drag & drop this EmbedPress element on the desired section.
Step 2: Embed Spotify Music With One Click
Afterward, you just have to copy the link and insert it on the 'Embedded Link' panel. Later, it will automatically track and publish your content just the way it belongs to.
Step 3: Style Your Embedded Spotify Music In Elementor
Even if you want to style your Spotify music section in Elementor, you can do that quickly with the help of the EmbedPress widget 'Style' tab. And make the changes according to your needs.
Embed Spotify Music In Any WordPress Page Builder
EmbedPress also allows you to embed anything on WordPress in other popular WordPage page builders like Beaver, Divi, etc with shortcodes.
All you need to do is to get your desired link to the Spotify music and navigate to EmbedPress → General from your dashboard. Then use the drop-down menu and click on the 'shortcode' option, as shown below. Just paste your URL there and click on the 'Generate' button.
EmbedPress will then automatically generate a shortcode against that URL. Just click on the copy button and you will be ready to embed your desired links on any of your favorite WordPress page builders. Follow this EmbedPress shortcodes documentation to get more detail.
Embed Spotify Artist Follower Widget In WordPress
As we have mentioned above EmbedPress PRO features 'Artist Follower Widget'. That helps you enable 'Follow Button' for any artist when you embed a single track, album, or personalized playlist on any of your preferred WordPress editors – Gutenberg Editor, Classic Editor, Elementor Editor, or others. Check all the following steps below:
Note: To enable the premium feature 'Artist Follower Widget', you need to install the EmbedPress PRO and activate the license.
Step 1: Configure The Follower Widget Settings
First, navigate to your EmbedPress plugin interface from the WordPress dashboard. Click on the 'Spotify' option from the 'Platform' drop-down menu, as shown below.
Afterward, configure these 'Artist Follower Widget' settings and make the changes according to your need. You can enable a theme for your embedded widget background, choose a layout for the follow button, and show the artist's detailed follower statistics there.
Step 2: Embed Artist Follower Widget In WordPress
Now easily embed Spotify 'Artist follower widget' in your WordPress website on any editor with your desired Spotify music URL you have copied as you have done before.
Afterward, you have to add the code ':follow_widget' after your Spotify music URL as shown below. And make sure that there should be no space between your original URL and this code. That's it! This is how simply you can embed this Spotify artist follow button on WordPress to collect more followers for your embedded music.
Now It's Your Turn To Embed Spotify Playlist In WordPress
To share your music taste with your audience now becomes the easiest task to do with the help of EmbedPress. You can now think of embedding Spotify music, artist follower button effortlessly in WordPress without coding. You don't have to roam around for anyone's help.
Bonus Tip: Get More WordPress Audio File Embed Options
Hope this blog is helpful for you and let us know how your embedding experience with EmbedPress with other details by coming below. You can even join our Facebook community for all the latest updates about EmbedPress and more in detail.