Ever wondered why you need to embed forms on your website? Embedding forms on WordPress sites may appear difficult, but it is simple with the correct form builder plugin. And with EmbedPress you can embed forms without any complex coding with a single click. Let's dig deeper into this easy process.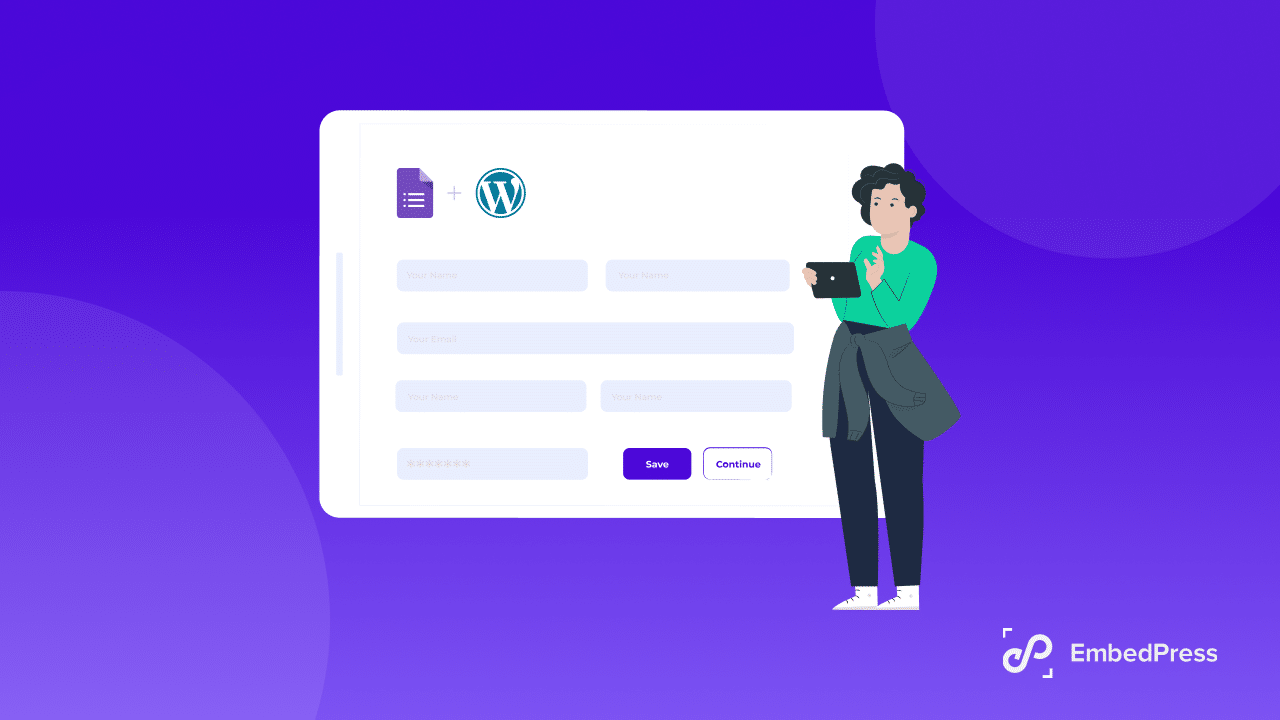 Reasons You Need To Embed Forms In WordPress
A simple form is a brief web-based form that is published on a website. Any visitor can fill out and submit the form to send a message to the site owner. If you're still not clear why you need to embed forms on any WordPress website, consider the following points.
1. Get Customer Queries At a Suitable Time
Most companies provide a phone number on their website along with their postal address.
But what if a consumer calls while you're not available to take the call?
They'll probably give up and go to a competitor if you don't have a suitable form. That is why you must need any kind of form and a phone number.
EmbedPress makes it simple to embed forms into any post or website. There is no need to fiddle with the embed code or any other complicated method. You only need the Google Forms URL.
2. Improve Your Email Marketing Strategy
Email is the most effective technique to contact your target audience at a low cost.
Every time someone fills out your online form, you have a chance to grab their information and request that they are added to your email list.
EmbedPress makes this simple and straightforward. You may, for example, add a Constant Contact option to your Google Form form to sign up new subscribers when they contact you.
3. Provide Expert Support To Customers
Most organizations provide some form of customer service or technical assistance. And your online form is only one of the ways clients may reach you.
Wouldn't it be fantastic if you could personalize the form and assist them more quickly? EmbedPress makes it simple to convert any contact form into a support ticket form.
In fact, as part of Google Forms' enormous library of form templates, you receive a support ticket form template to use right now.
4. Minimize Spam Email Threats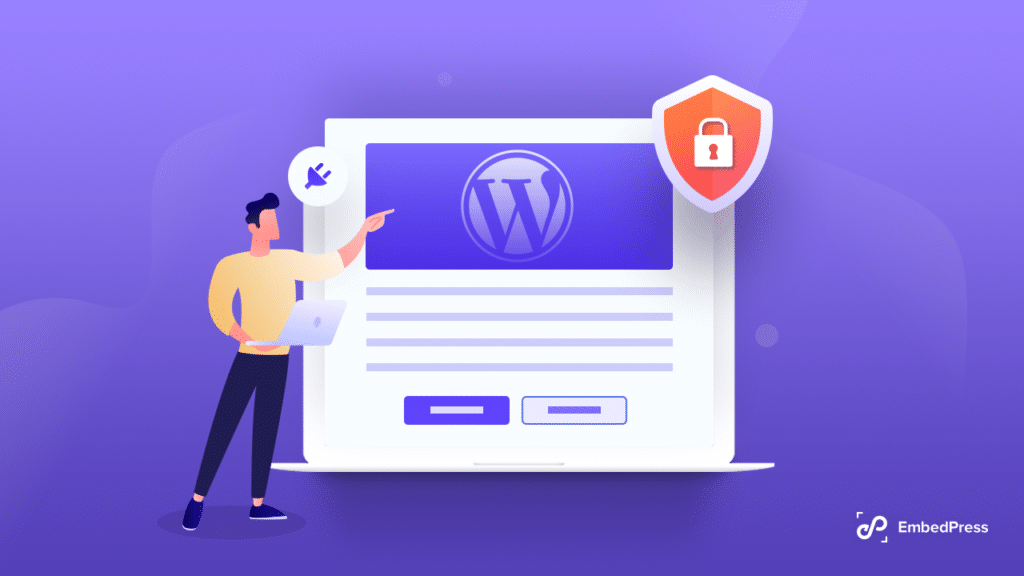 Behind the scenes, your Google form generates and sends an email message to your mailbox. This allows you to simply receive messages from visitors without disclosing your email address to spammers.
When a scammer obtains your email address, it may be added to a multitude of spam mailing lists online. As a result, scams or phishing emails can pose major security threats.
When you usually embed a form on your website, your company email address is never shown, so it cannot be scraped. With EmbedPress, you don't need any coding or web design skills to create a form and post it on your website.
Of course, Google Forms cannot eliminate all spam. Spam can occasionally be sent via forms on your website. With EmbedPress, you can easily tweak various settings to remove this issue.
For example, you may use a CAPTCHA to determine whether or not your visitor is human.
How To Embed Forms With EmbedPress Without Any Coding?
EmbedPress allows you to embed Google Forms into WordPress with simply a URL. Google Form embeds are feasible, however, they are difficult to utilize using standard techniques. EmbedPress is distinctive in this aspect. You don't have to meddle with the embed code using EmbedPress. You only need the Google Forms URL.
Using the EmbedPress plugin, you may embed any Google Form into your WordPress site.
Step 1: Install And Activate EmbedPress Plugin
Firstly, you need to install and activate the EmbedPress plugin on your WordPress dashboard. Navigate to Plugins→Add New, type 'EmbedPress' on the search box, and successfully install and activate the plugin.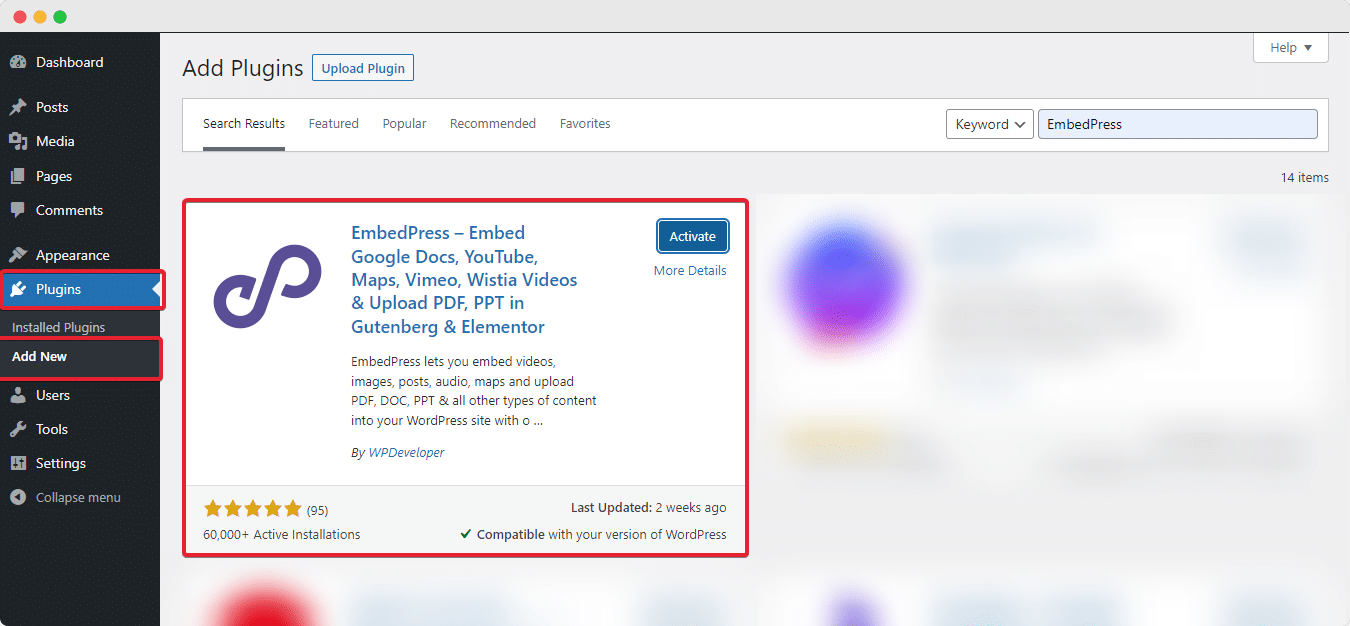 Step 2: Set Up Google Form
You must first publish and make your Google Forms available to the public before you can integrate them into WordPress. First login to google forms and pick your desired form template. After that click the SEND button on the top right corner.

Then you will get a link for your form, save the link to embed the form on your site.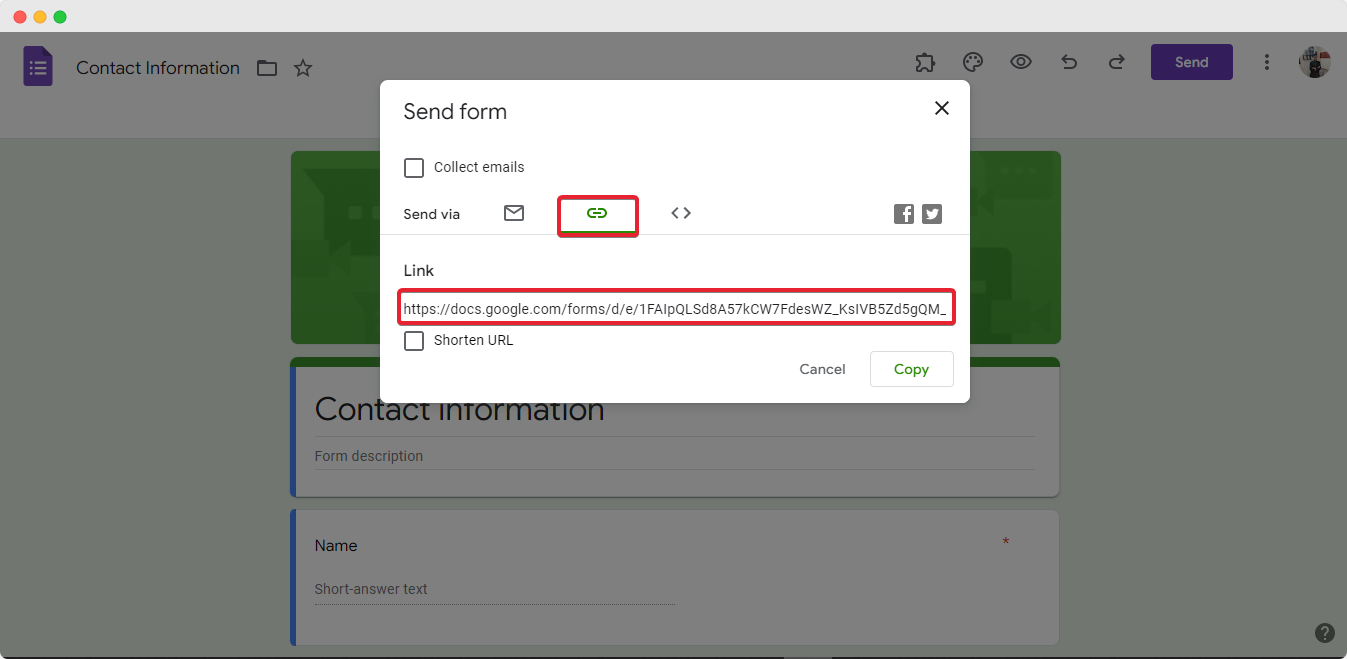 Step 3: Embed The Form & Publish On WordPress Site
Now you have the URL for your Google form, you can easily embed it on your WordPress site. Open any existing page or a new page, press the '+' icon search for google form. Just click the widget.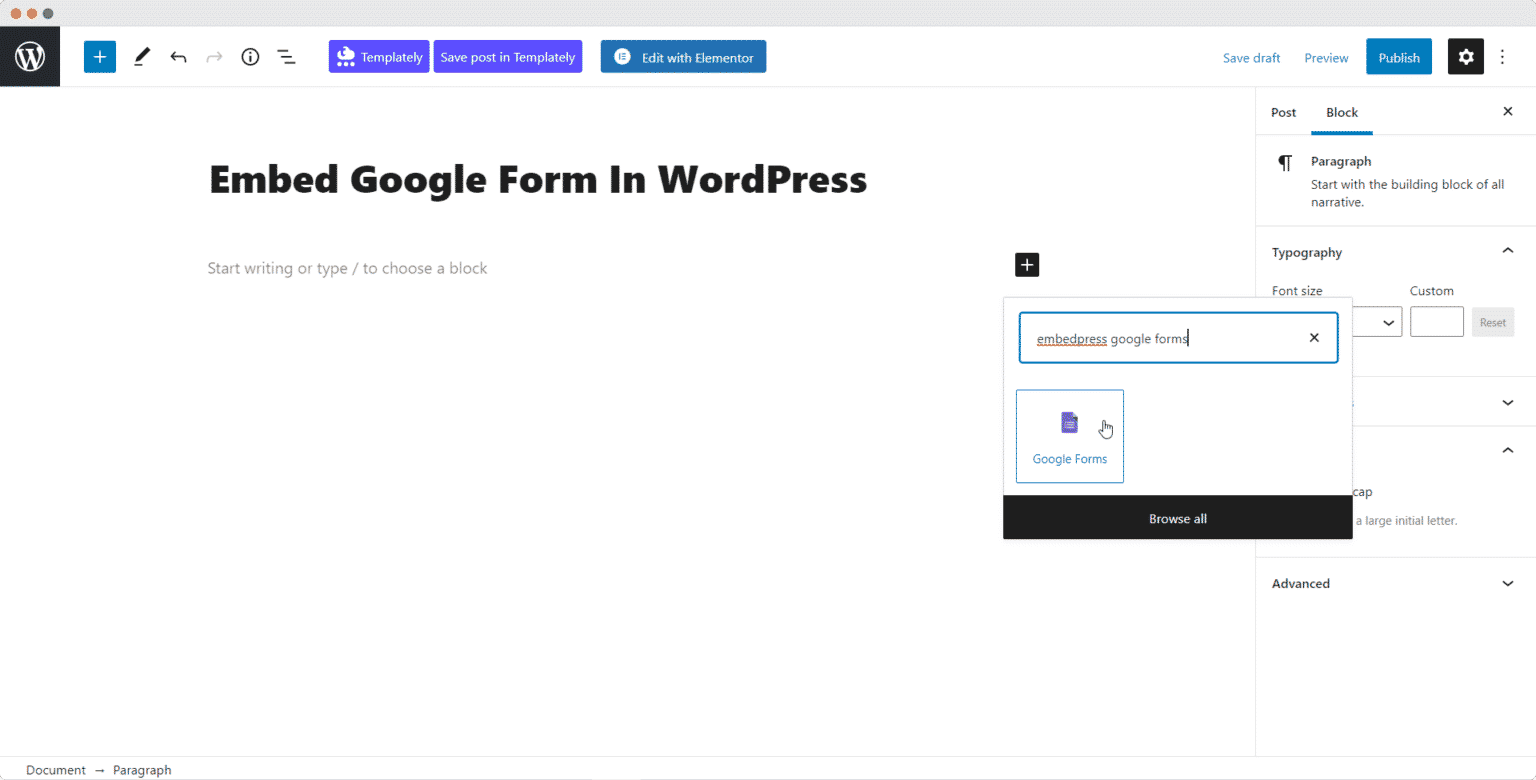 On the box, paste your URL and press the Embed button and you are good to go with Google form.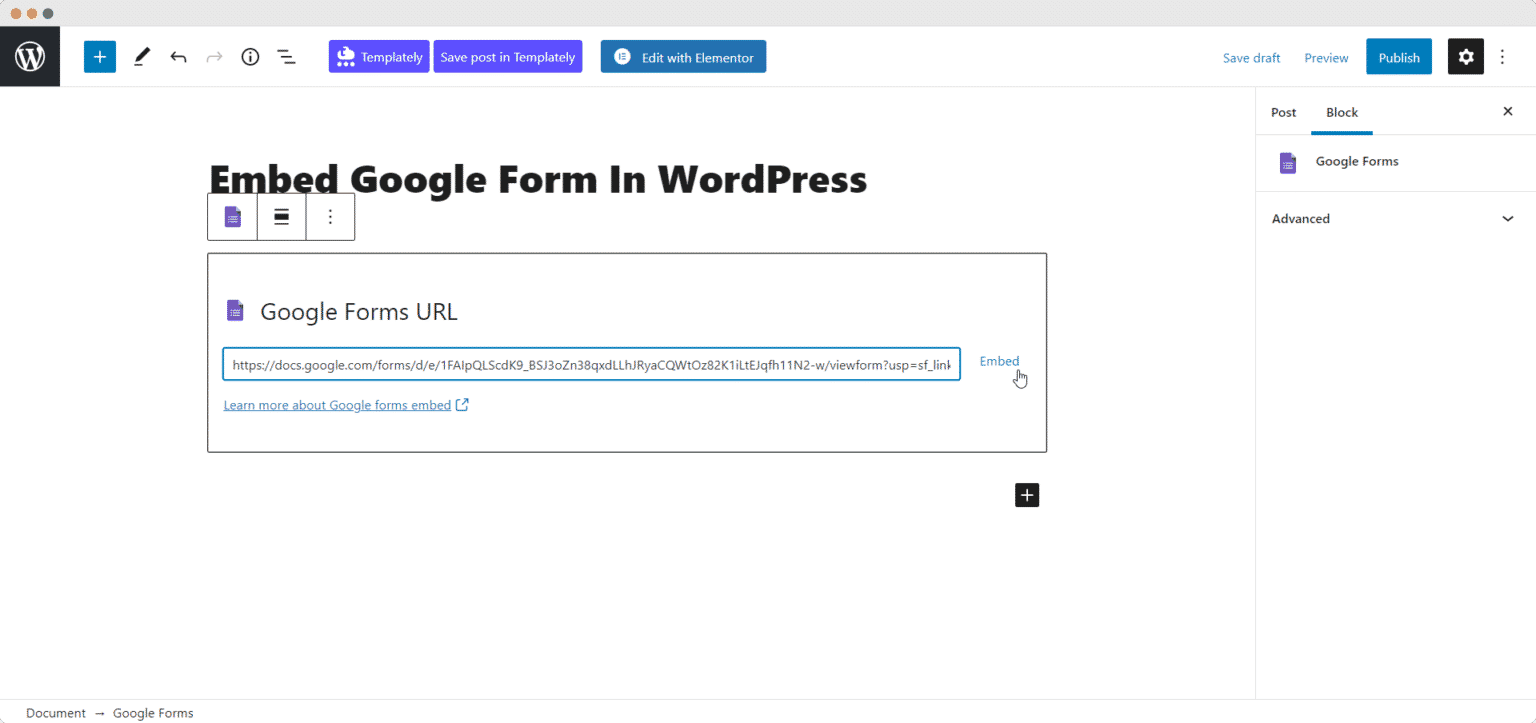 How To Embed Forms In Any WordPress Editor With EmbedPress?
If you have followed the previous steps, then you can easily embed any form on a WordPress site. EmbedPress lets us embed forms on 3 popular website builders named, Classic Editor, Gutenberg, and Elementor. In the following sections, we will talk about how we can embed forms in these three particular website builders.
Method 1: Embed Google Forms In Gutenberg Editor
Simply copy the link to your Google Forms and paste it into the Gutenberg editor before clicking the 'Embed' button. That's all! This will retrieve and show your feed flawlessly without requiring any programming.

Method 2: Instantly Embed Form In Classic Editor
Likewise, with Classic Editor, you must collect the specific URL to your Google Forms that you wish to integrate and paste it into the editorial panel. It will then fetch and embed Google Forms in your WordPress site with a single click.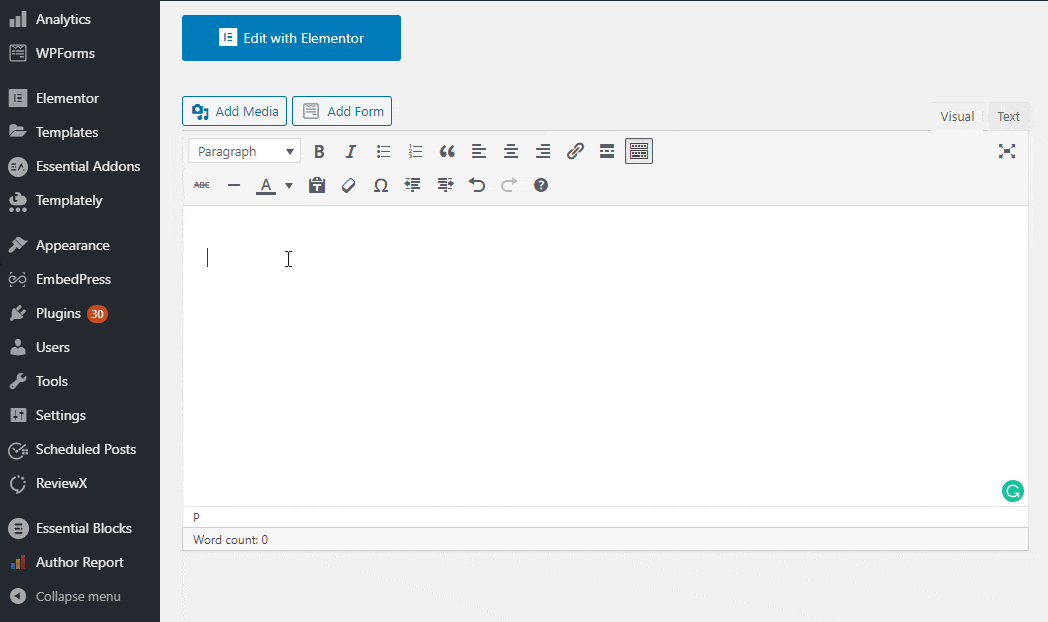 Method 3: Embed Google Forms On Elementor Website Builder
To begin embedding your preferred Google Forms in the most popular page builder Elementor, you must first complete the following steps:
Step 1: Choose the EmbedPress widget in the Elementor 'Search' box. Then, drag and drop the EmbedPress element onto the appropriate area.

Step 2: Simply copy and paste the URL to your desired forms data into the 'Embedded Link' panel. Then it will automatically track and publish your form in its current state.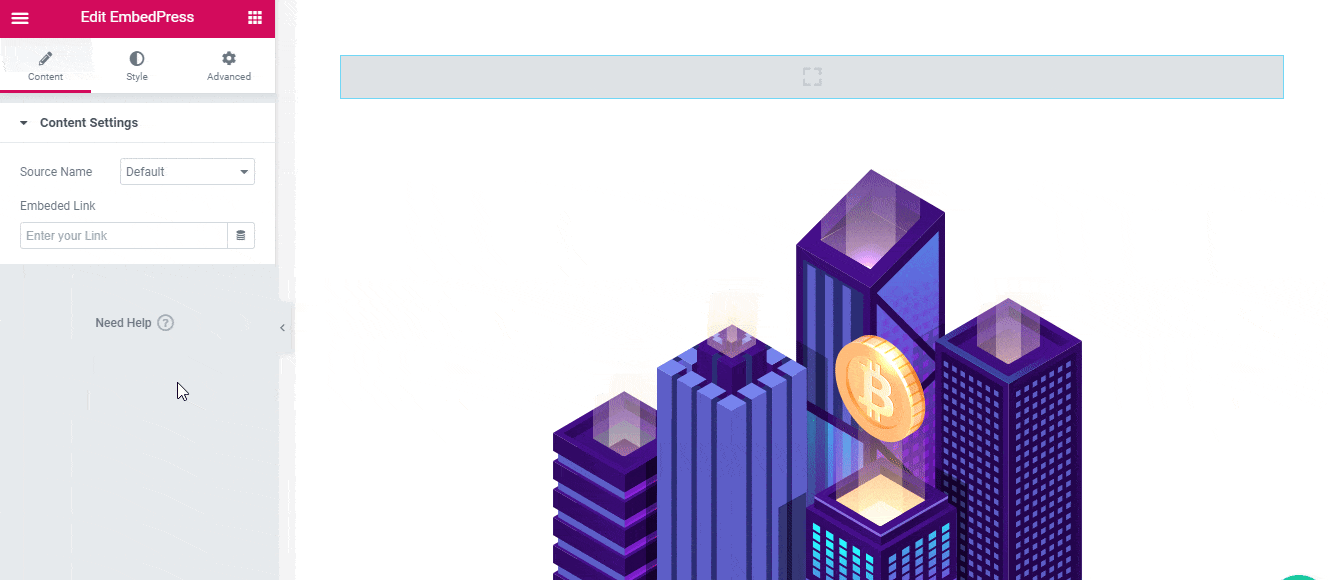 Method 4: Embed Google Forms In Other Editors Using Shortcodes
If you want to embed forms with shortcodes in EmbedPress, you have to follow some easy steps.
Step 1: First you have to go to the EmbedPress settings. From there navigate to General→Shortcodes, on the bar place your link and the shortcode will be generated.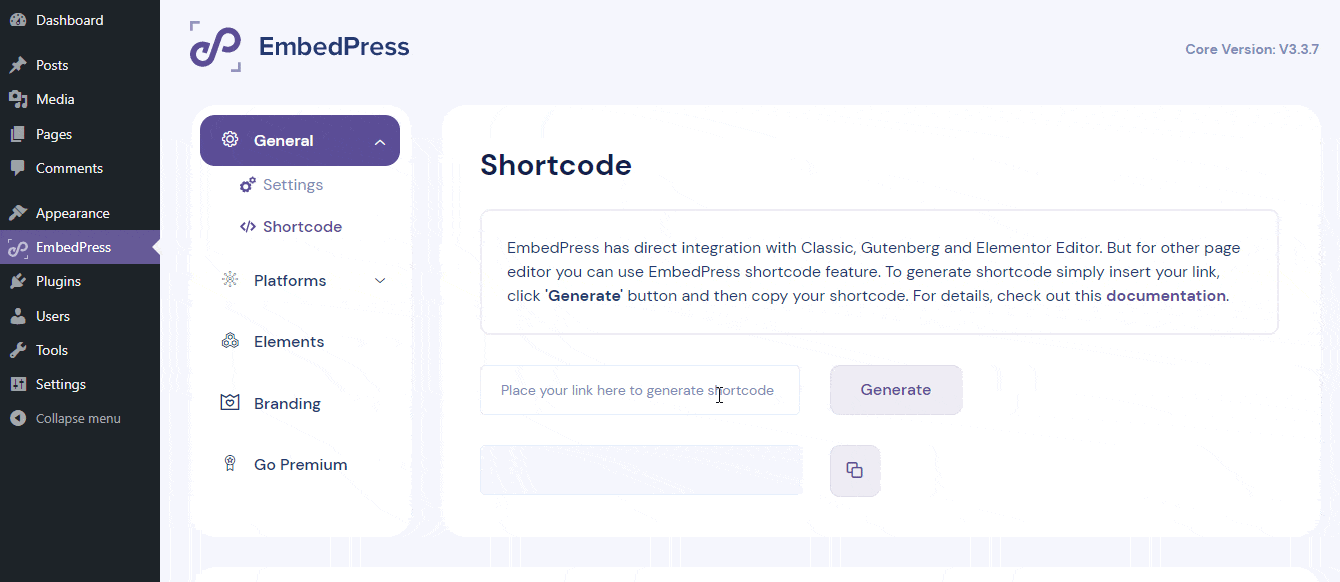 Step 2: Now open any new page or existing page and paste the shortcode and your form will be easily generated.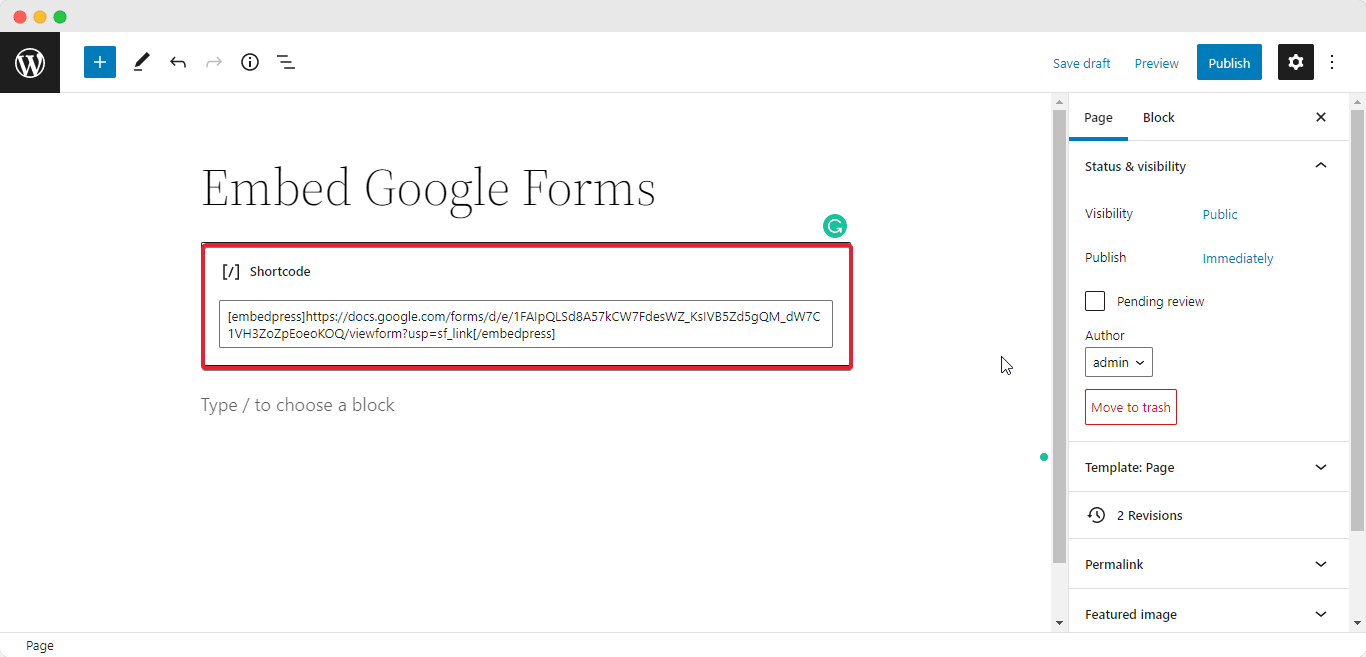 Press the publish button and afterward, you can see your Google form has been successfully embedded on your WordPress site.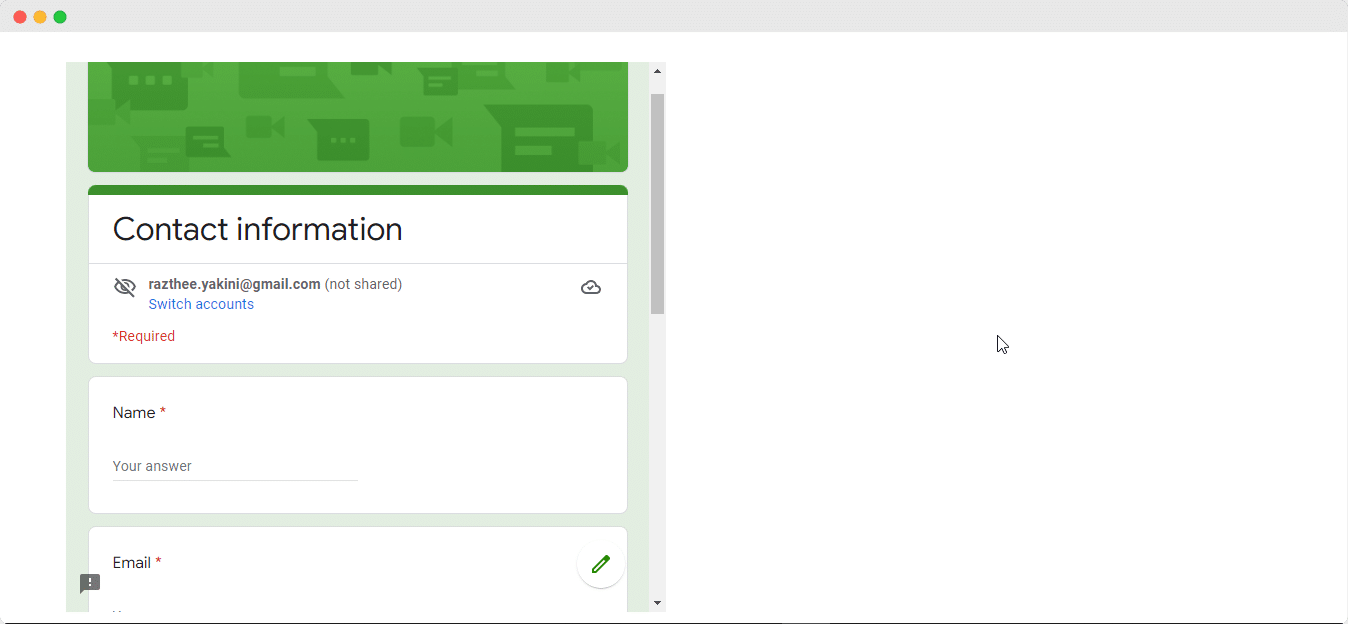 Make Embedding Forms Easier With EmbedPress
As you can see it is very easy to embed forms on your WordPress site and with EmbedPress you don't have to mess around with a single line of complex code. With just a single click your preferable google form will appear on the popular website builders.
Liked our blog? Share your feedback in the comment section, subscribe to our blog, and join our Facebook group for more exciting content.