EmbedPress has accomplished a remarkable milestone, and we are thrilled to share that 70,000+ active users are enjoying EmbedPress. We want to say a heartfelt THANK YOU for all of your help in making this happen. Let's take a ride on this amazing journey we had from a simple embedding plugin to powering up 70k+ websites.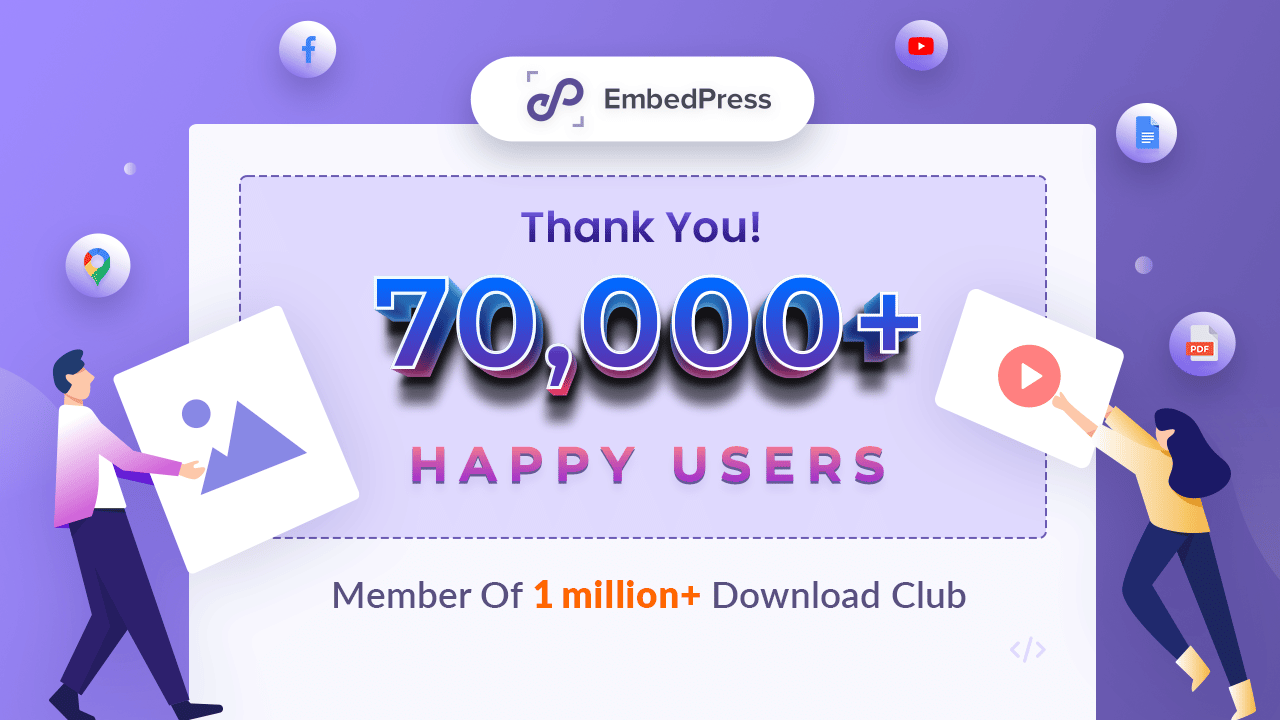 Journey From A Simple Embedding Plugin To Fueling Up 70k+ Websites 🥳
Within a very short period of time, EmbedPress has established itself as one of the best WordPress embedding plugins for customers worldwide. Because of its useful features and flexibility, users are effortlessly using this solution to enhance their website with amazing content. Now you can embed any content onto your WordPress websites with just one click from over 150+ popular sources.
Four years back in 2019, when we acquired this powerful embedding plugin, it had 75 sources to embed content from. With our team's restless dedication to expanding it, we have been able to bring you more content sources to embed with EmbedPress. A vast library of more than 150 content sources is already available and more to come in the near future. EmbedPress is currently the most effective embedding option for WordPress. It's time to have a glimpse at what you can do with EmbedPress.
Embed Content From Google Sources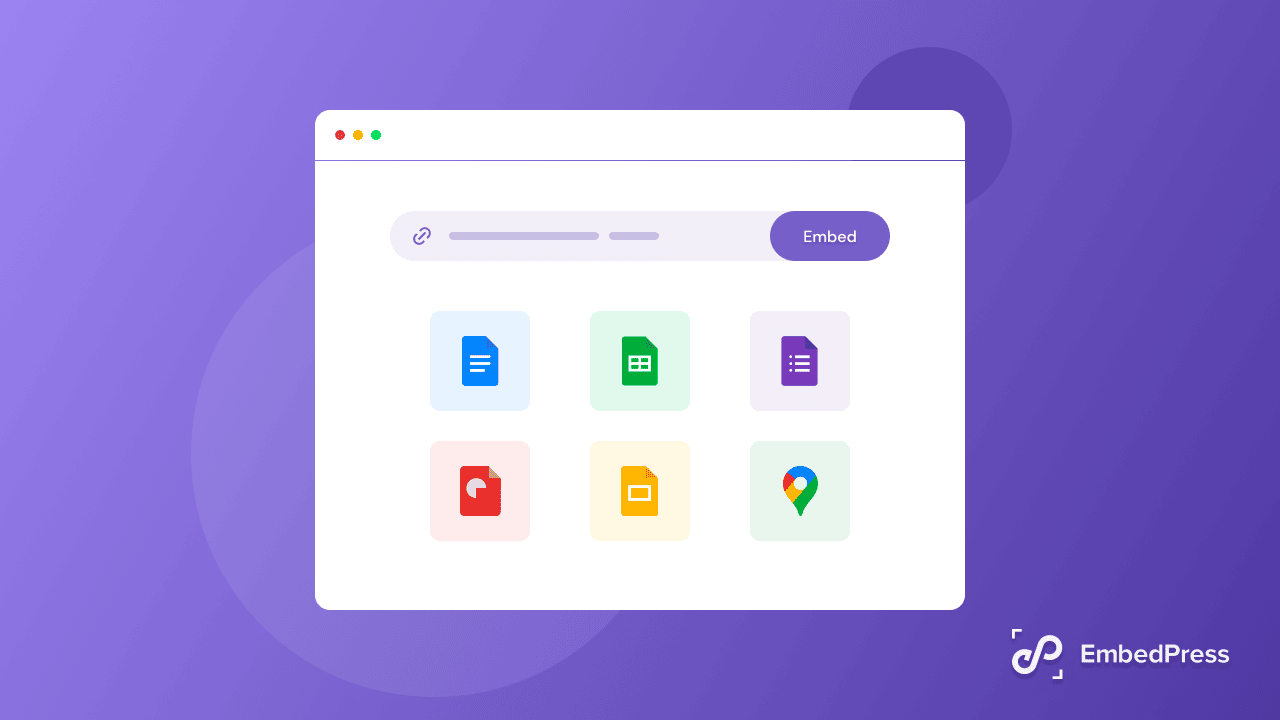 Google Docs, Sheets, Slides, Forms, Drawings, Maps, and other tools are all part of the Google suite. If you are able to add it to your website, you will be able to attract more potential customers right away. Any of the aforementioned Google Drive resources can help you enhance the experience of your website visitors allowing you to show important Google drive content on your website easily. WordPress users, authors, owners of online businesses, and other users who use Google Drive are all aware of how important it is to share their Google Drive content with customers.
Captivate Your Audience With Embedded Videos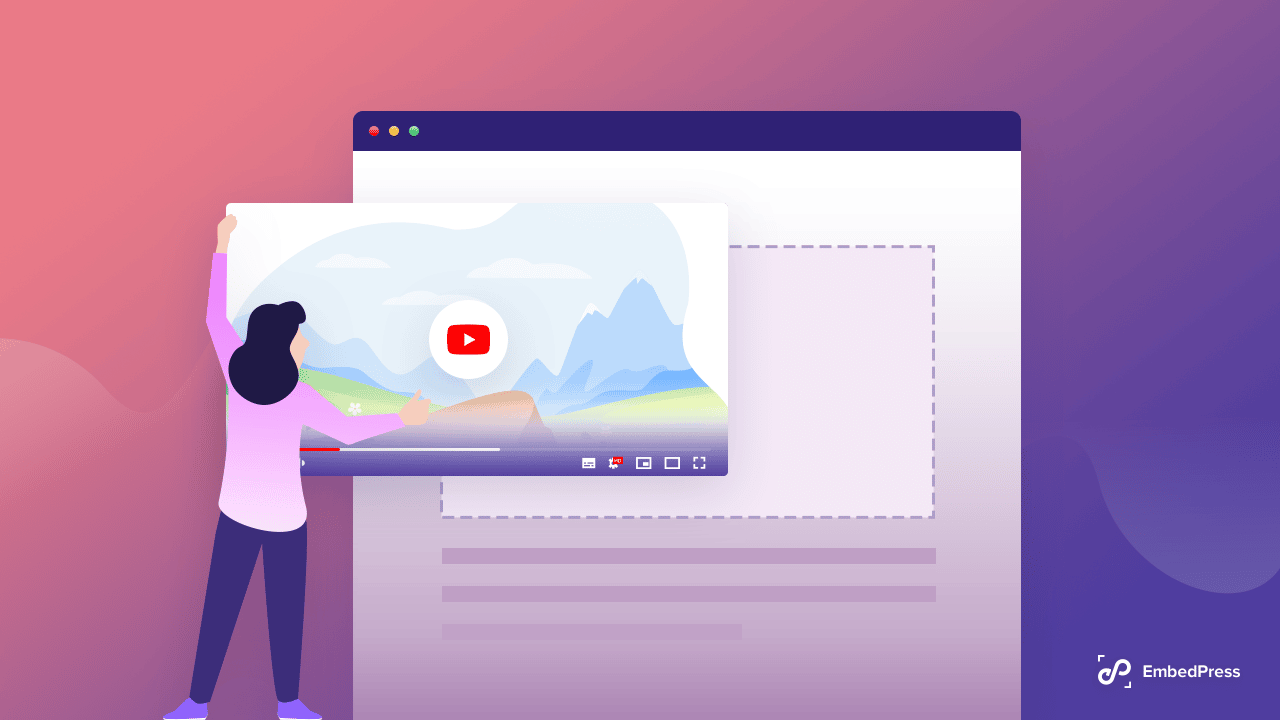 The quickest and easiest method for embedding YouTube videos in WordPress is unleashed with EmbedPress. With the help of this fantastic embedding plugin, you can now embed YouTube channels and playlists. You can embed videos from YouTube as well as other well-known websites like Vimeo, Video Press, etc.
Engage The Audience With Interactive Audio & Podcasts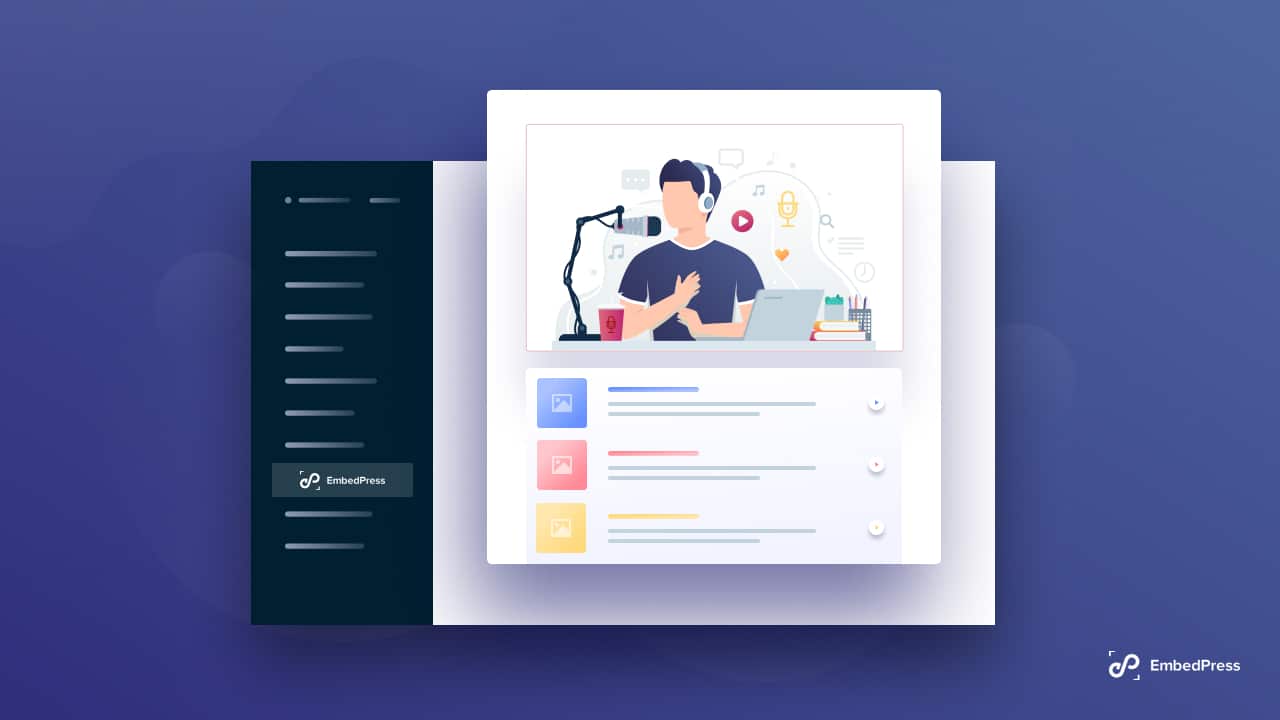 Using EmbedPress, the easiest embedding solution, you can easily embed engaging audio in your WordPress site and increase engagement. From popular podcast sources, you can add your favorite podcast and enhance your storytelling experience.
Include Catchy Visuals Using EmbedPress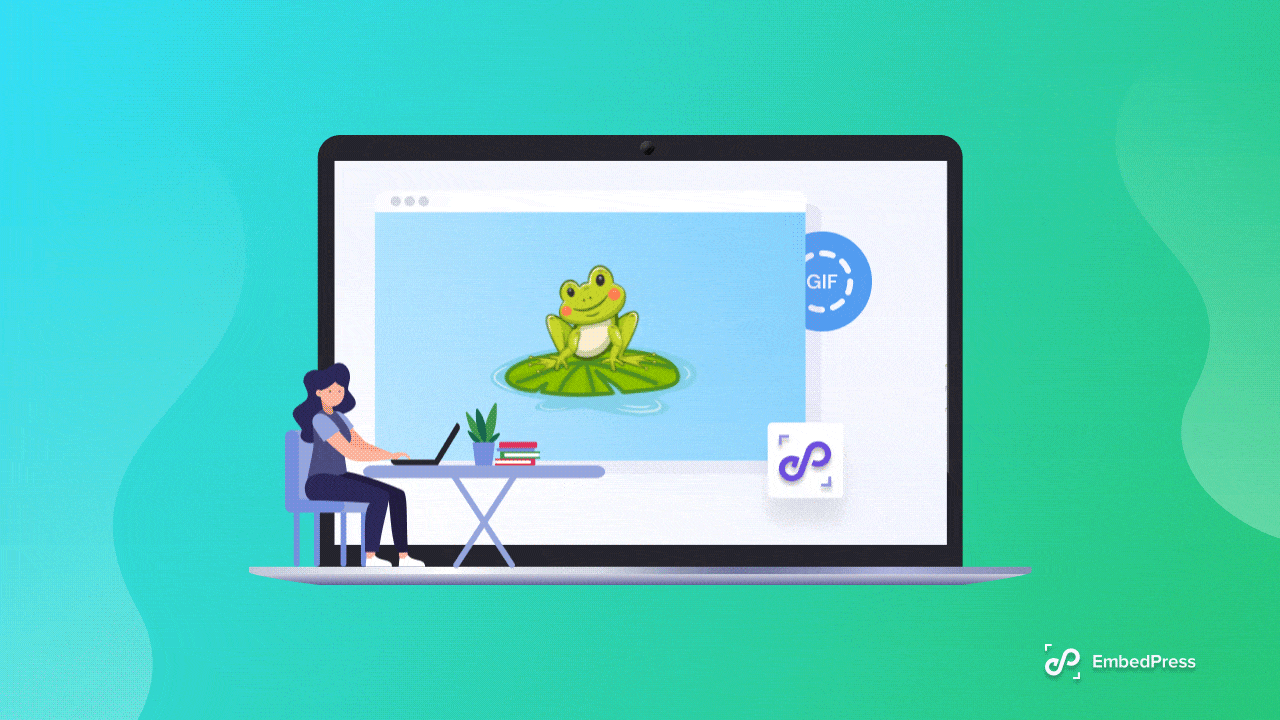 Similar to audio and video content, you may also embed eye-catching images and GIFs on your website. EmbedPress enables you to add high-quality images from popular image-sharing websites like Flickr, Imgur, etc. to embed on your website. You may also go to Giphy GIFs to embed amusing GIFs on your website.
Embed PDF Files Easily Without Code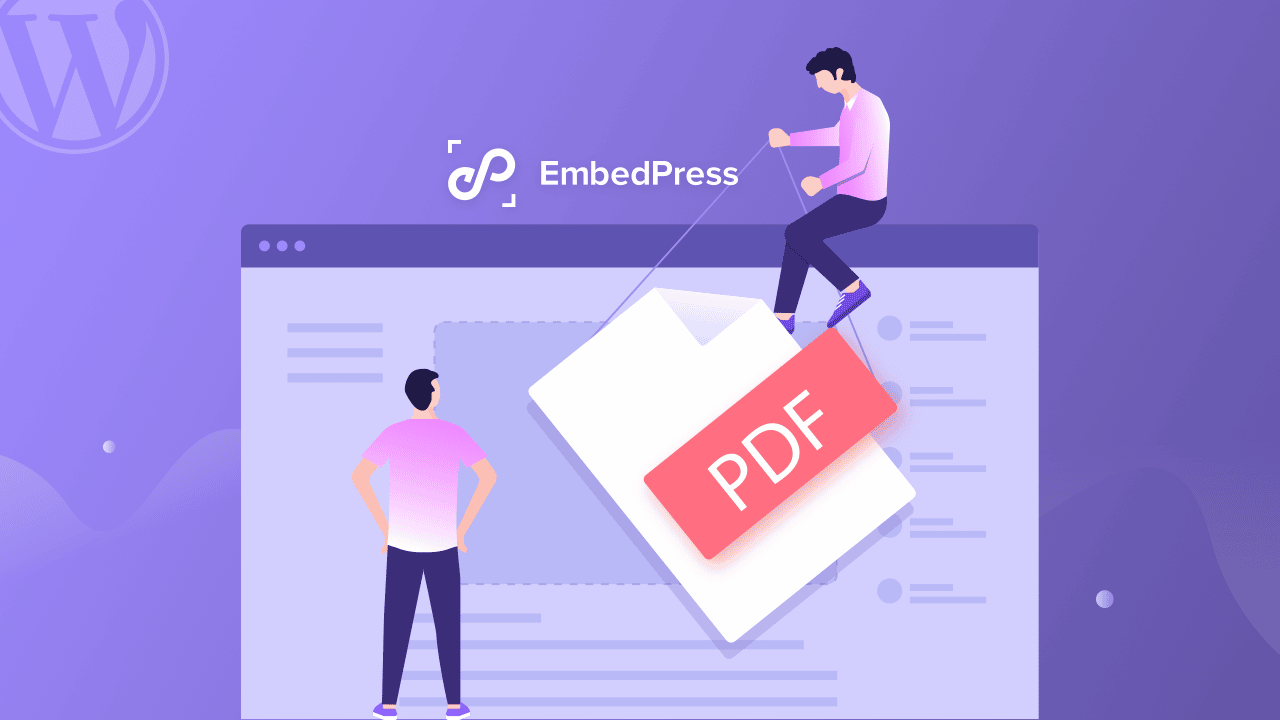 To help you easily add PDF files to your WordPress websites the best WordPress embedding plugin EmbedPress offers the easiest solution. Using the EmbedPress Gutenberg block and Elementor widget, you can essentially embed PDF everywhere on your website with this fantastic plugin—and all without using any coding.
✨ Happy & Thrilled With Recognition From Industry Experts
Top industry experts have also shared their views on EmbedPress and recognized EmbedPress as one of the best embedding solutions with top-notch features. Listen to what they have to say for EmbedPress:
🌟 Elegant Themes – A top-notch Google Drive plugin is EmbedPress which enables you to embed almost any kind of file on your WordPress website. By using only the URLs of your videos, audio files, maps, and other content, you may connect it to a wide range of web services.
🌟 WPBeginner – EmbedPress is a complete solution to embed and display PDF files in your WordPress posts and pages without any code. It's super easy to use with flexible features and you can add your PDF documents through the media library and place them anywhere on your site
🌟 TORQUE– To make your embeds responsive in WordPress, you can use embedding plugins if you're not experienced with coding or altering your theme's files. There are many options, but we suggest EmbedPress.
🌟 HubSpot– EmbedPress makes it simpler for you to display versatile content on your website by connecting your WordPress site to several web services. Just by using the URL, you can effortlessly embed your preferred content on your WordPress pages and posts without any code. From amazing Facebook posts to interactive videos, engaging audio, and eye-catching visuals, you can embed almost anything with this WordPress embedding plugin.
🌟 Love From Our Happy Customers That Keep Us Going 🌟
EmbedPress has become a favorite among our incredible community of over 70,000 WordPress users. Many claims that this is the easiest embedding solution they have ever used, which has dramatically increased the levels of engagement on their websites by adding dynamic and engaging content.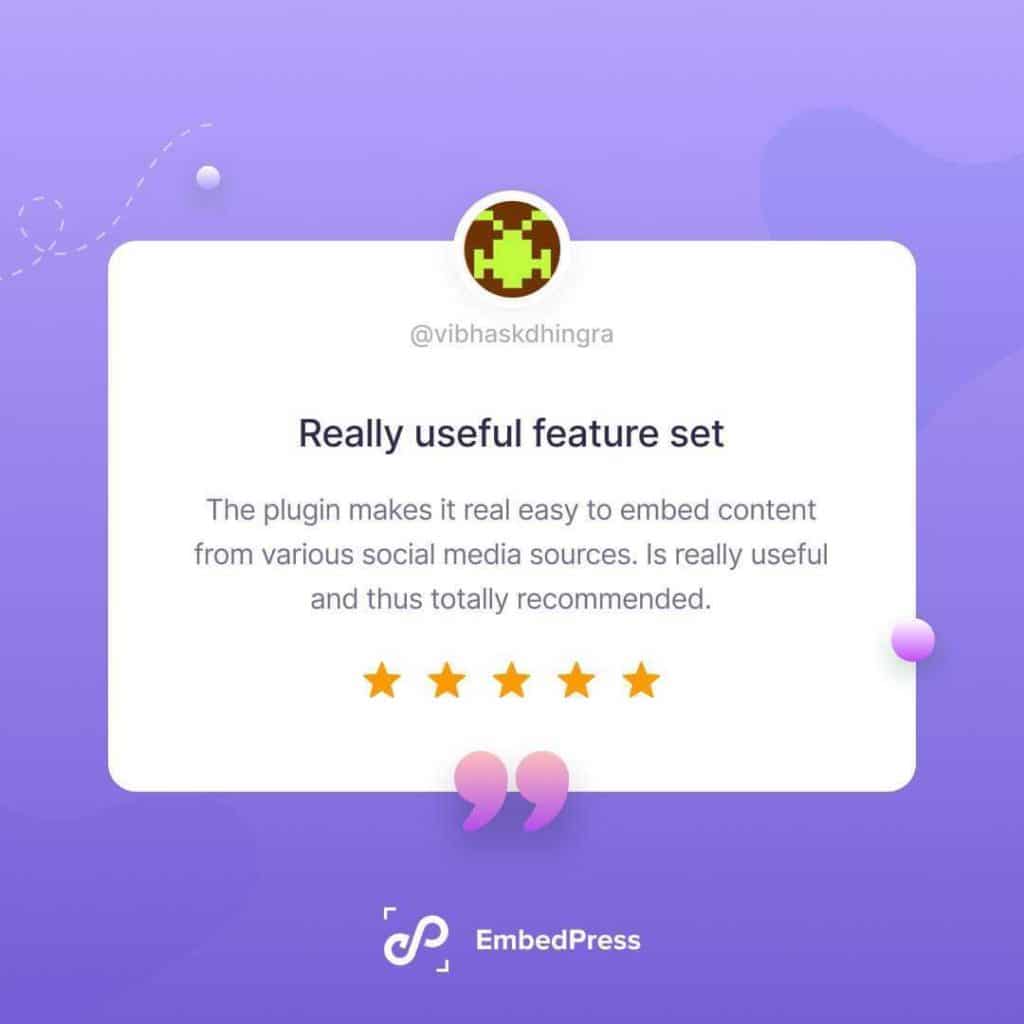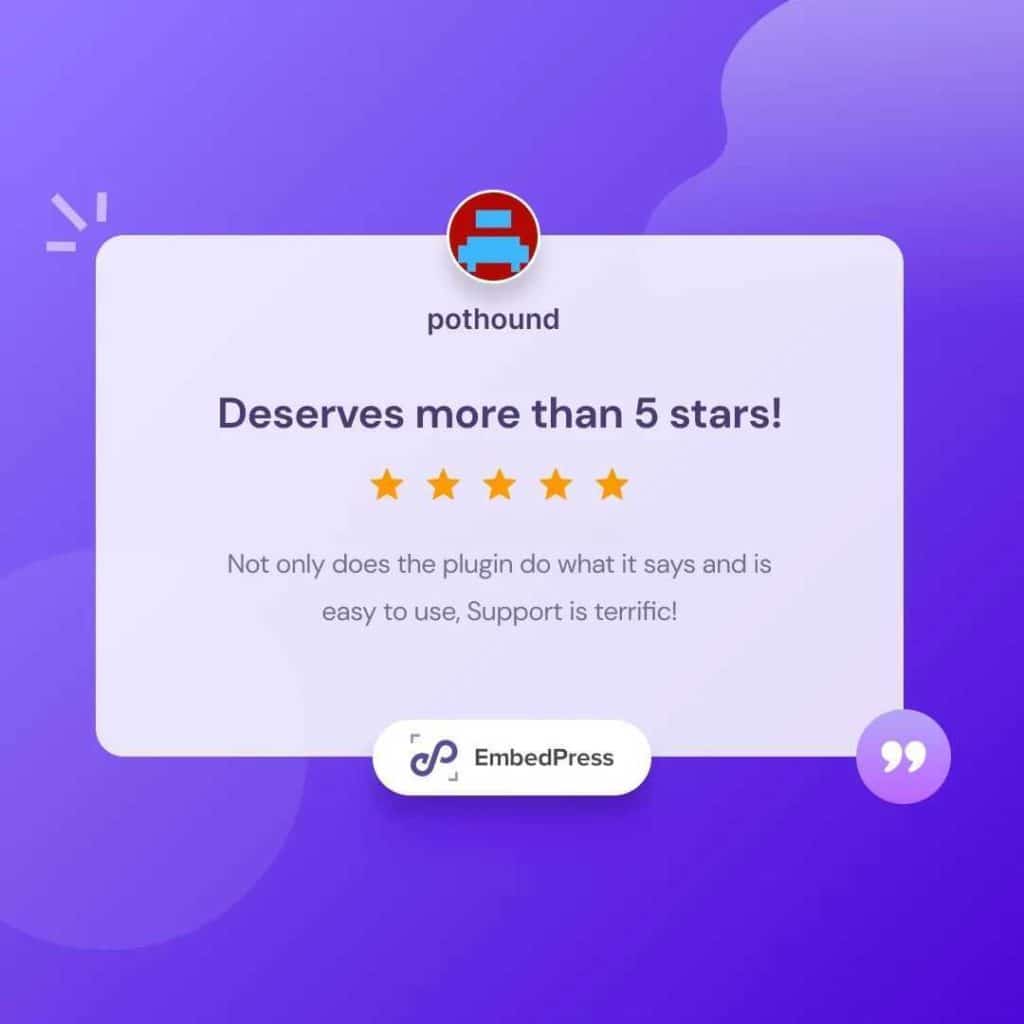 🚀 Upcoming Surprises That We Can Not Wait To Share
Team EmbedPress is working relentlessly to provide the best possible experience for our beloved users. We already have more than 150 embedding sources that you can use to create high-performing content on your website. We are currently working to add more trendy embedding sources that will help you to easily embed with just a single click.
In addition, we are adding more control over the embedding sources, so that you don't have to write a single line of code to customize the embeds just the way you want. Moreover, we are adding more features to customize your embeds on your favorite website builders and editors to bring your embedding experience to the next level.
👏 Thank You For Helping Us To Hit EmbedPress 70K+ Users: A Lot More To Go
We are extremely delighted to get all your support from the beginning of EmbedPress and we thank you from the bottom of our hearts for your love. Keep loving us, and we promise to bring more and more exclusive features to fuel up your embedding experience.
Want to get the latest updates? Subscribe to our blog for updates, tutorials, and more, and don't forget to join our Facebook community and share your thoughts.