Visuals are an amazing way to capture your visitor's attention and GIFs can make it even better. Do you want to embed interactive GIFs on WordPress? You can easily add eye-catchy GIFs to your website without coding. Let's learn how easily you can make your website more interesting with catchy GIFs.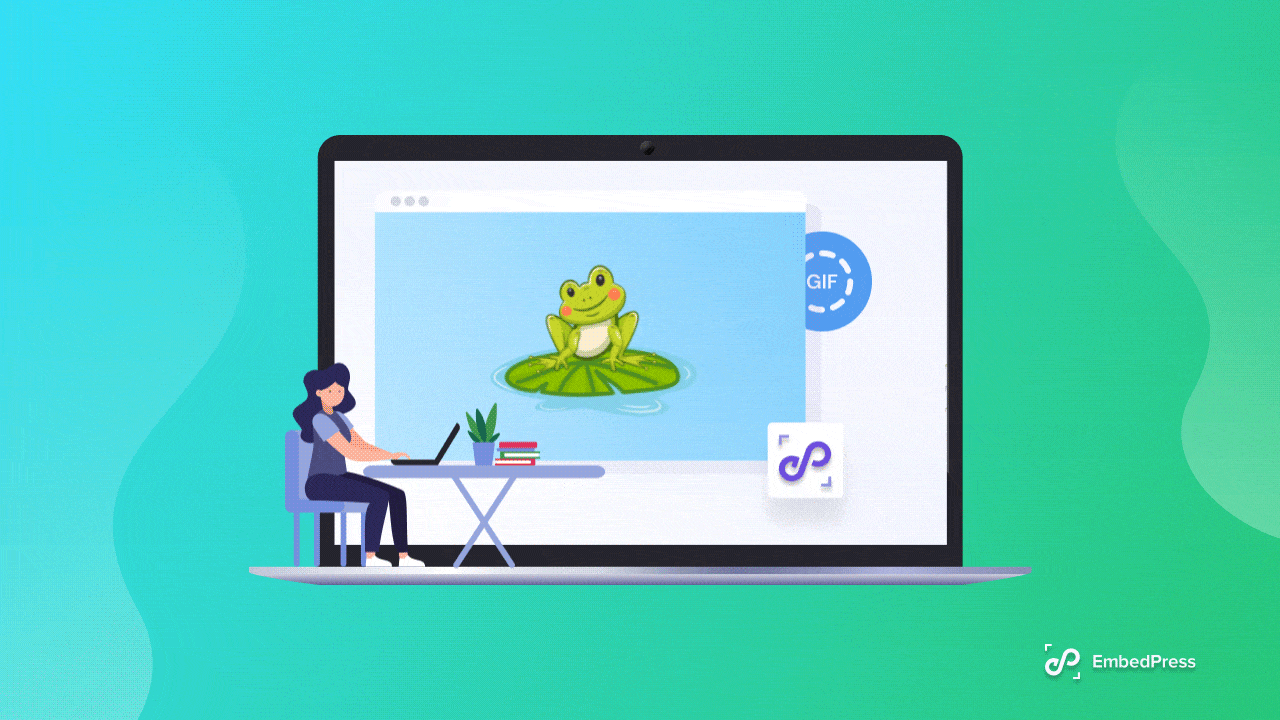 Why Embed Interactive GIFs On WordPress Website?
A dynamic, interactive GIF has the advantage of encouraging website users to interact with your content. Interactive, eye-catching images are always a hit with site visitors. Let's look at some of the most important advantages of using GIFs on WordPress websites.
Increase Engagement & Click-Through Rates
Pictures not only attract our attention but also trigger emotions and draw us in because we are human beings. Not only that but incorporating dynamic GIFs into a website improves the visual appeal and encourages visitors to interact more. As a result, if your website has an intriguing animated GIF, visitors will be more likely to watch and click through it. When the click-through rate on your website is high, it means you've been successful in turning searches into readers, and readers into buyers. Visitors will be more likely to stay on your website if you include interactive content like GIFs, and you'll have a better chance of converting them into an inquiry or sale.
GIFs Make Your Content More Appealing And Interactive
If you can add a dynamic yet responsive GIF to your website, there's a high probability of capturing your visitor's attention. Especially when you have a comics/anime website, personal blogging site, or sports website, adding GIFs can enhance your site more. Adding a visually appealing GIF to WordPress websites can improve the user experience and help you interact with them more effectively.
Interactive GIFs Can Reduce Bounce Rate On Your Site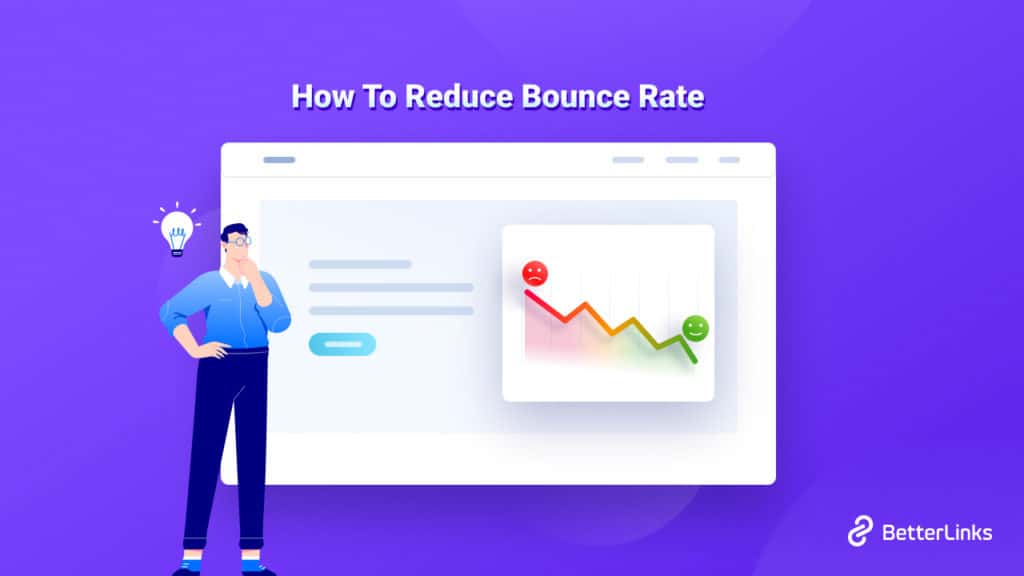 The more engaging your website, the more time visitors spend on your website, and the better the SEO results. Beautiful GIFs can engage visitors more and they are likely to spend more time on your site if they find your website interesting. This can help reduce your website's bounce rate which is important to have a better search ranking.
There are tons of benefits of adding GIFs to your website. To grab the instant attention of your visitors, GIFs can be very useful. Now that you know the advantages of using GIFs on your WordPress website, it's time to make it work for you.
How To Embed Interactive GIFs Without Any Coding On WordPress?
The easiest solution to add interactive GIFs to a WordPress website is to embed them. To embed eye-catching GIFs, we will use EmbedPress for the tutorial purpose which is an all-in-one embedding solution for your WordPress website. With EmbedPress, you can embed engaging GIFs easily without any coding.
So without any delay, let's follow the step-by-step guideline to embed interactive GIFs on WordPress with EmbedPress in a few clicks without any coding.
Step 1: Install And Activate EmbedPress
Go to your WordPress dashboard and find EmbedPress from Plugins. Install and activate the plugin as it is displayed below.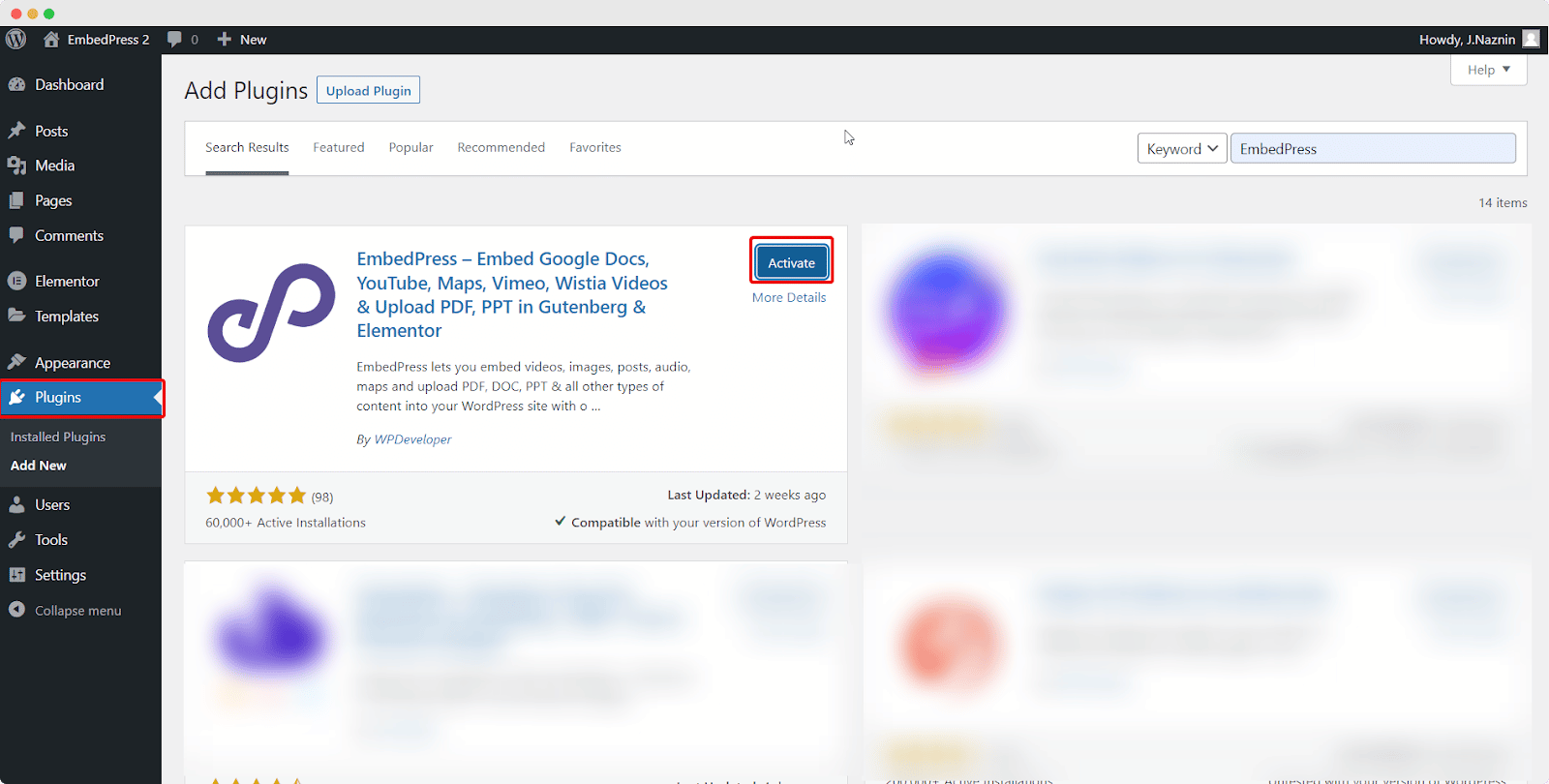 Step 2: Insert EmbedPress Block In Gutenberg
From the Gutenberg editor, click on the '+' icon. Find EmbedPress from the search bar. Click on the block and it will instantly appear on your post/page.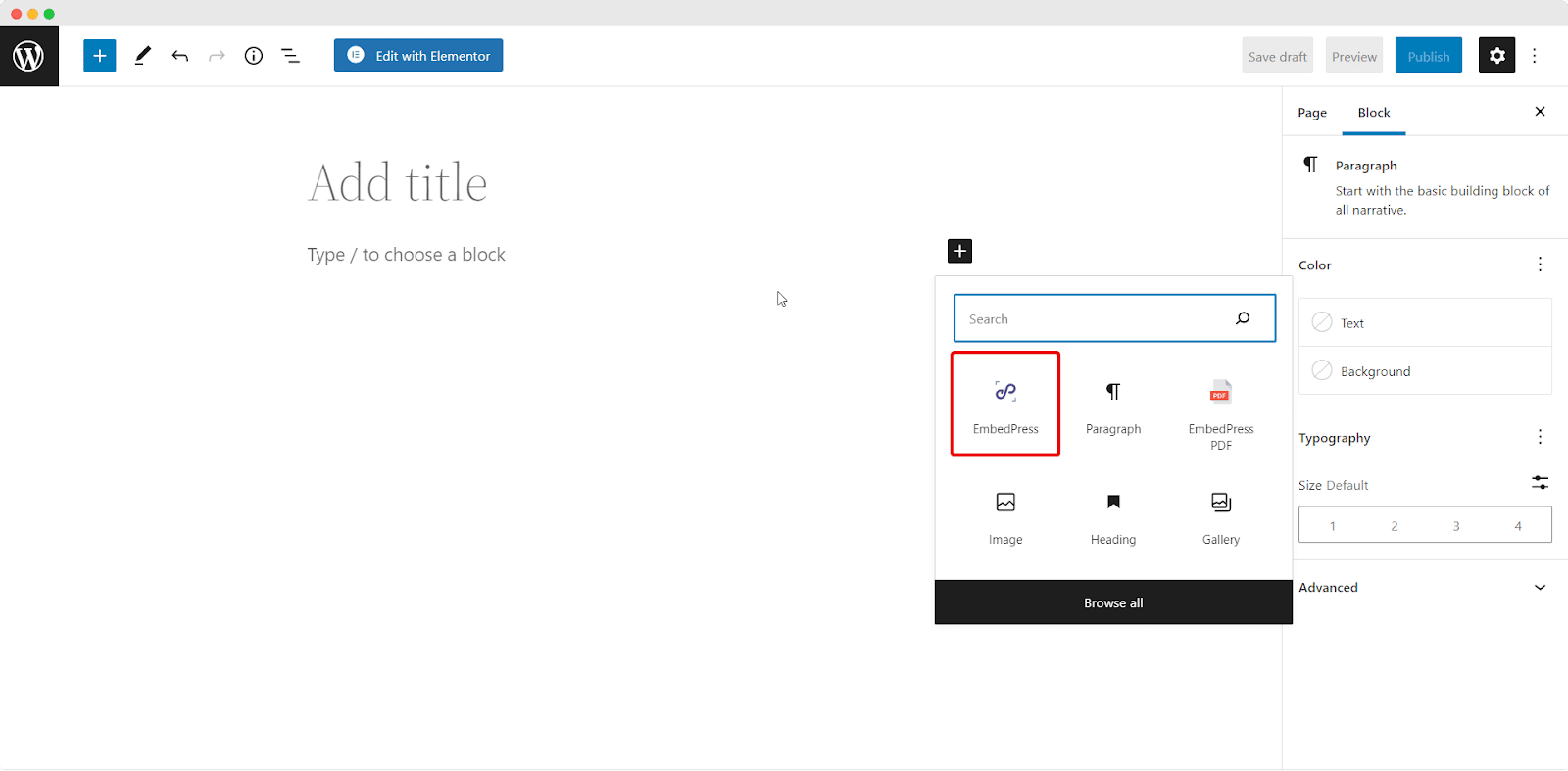 In another way, click on the '+' icon from the top left corner of the editor. Find EmbedPress from the search bar. Simply drag and drop the block on your page.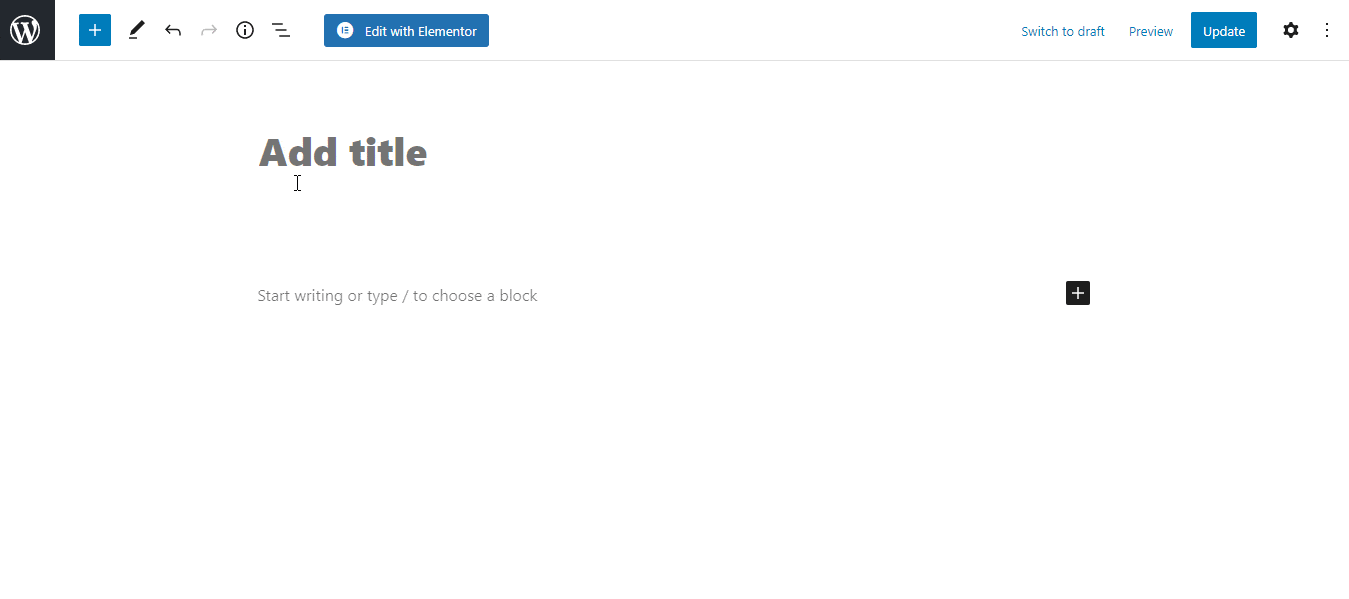 Step 3: Copy And Paste The Giphy GIF URL
To embed interactive GIFs on WordPress, you need the URL of the GIF. So, go to Giphy.com and choose the desired GIF and Copy the URL from Address Bar.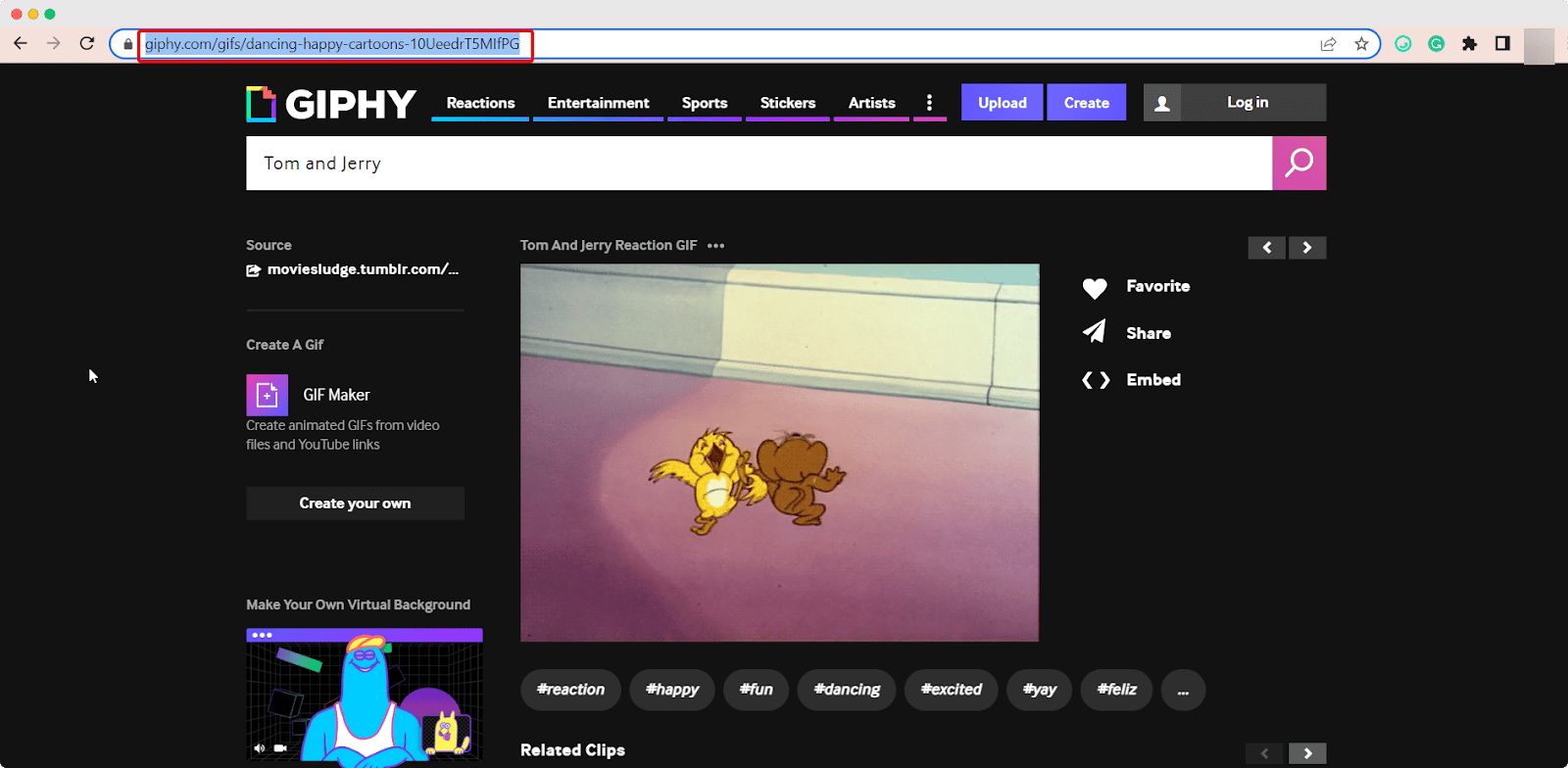 Now paste the copied URL in the relevant field. The GIF will be automatically fetched and embedded on your page.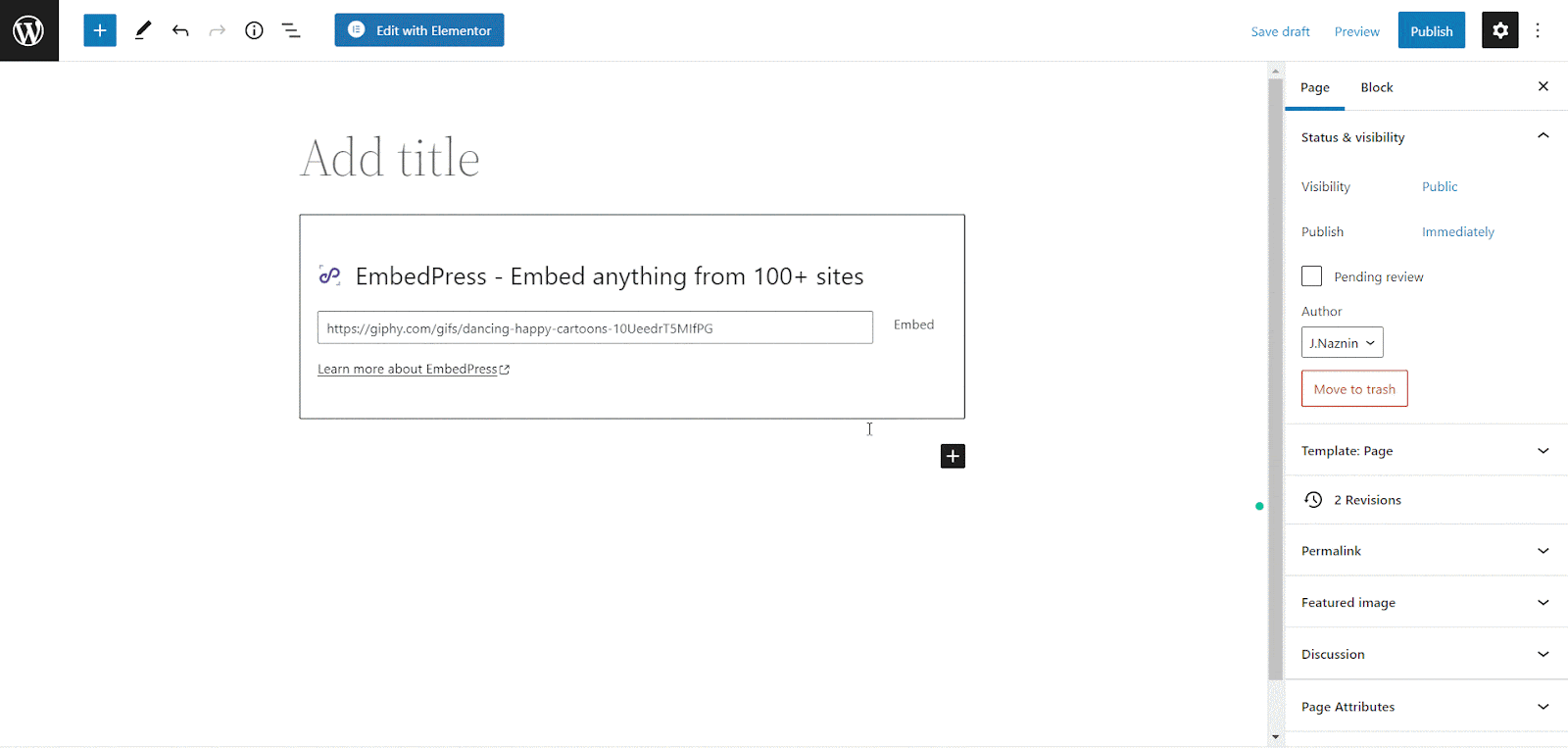 Thus you can easily embed interesting and eye-catching GIFs on WordPress without coding. Have a look at how the GIF is going to appear on your page.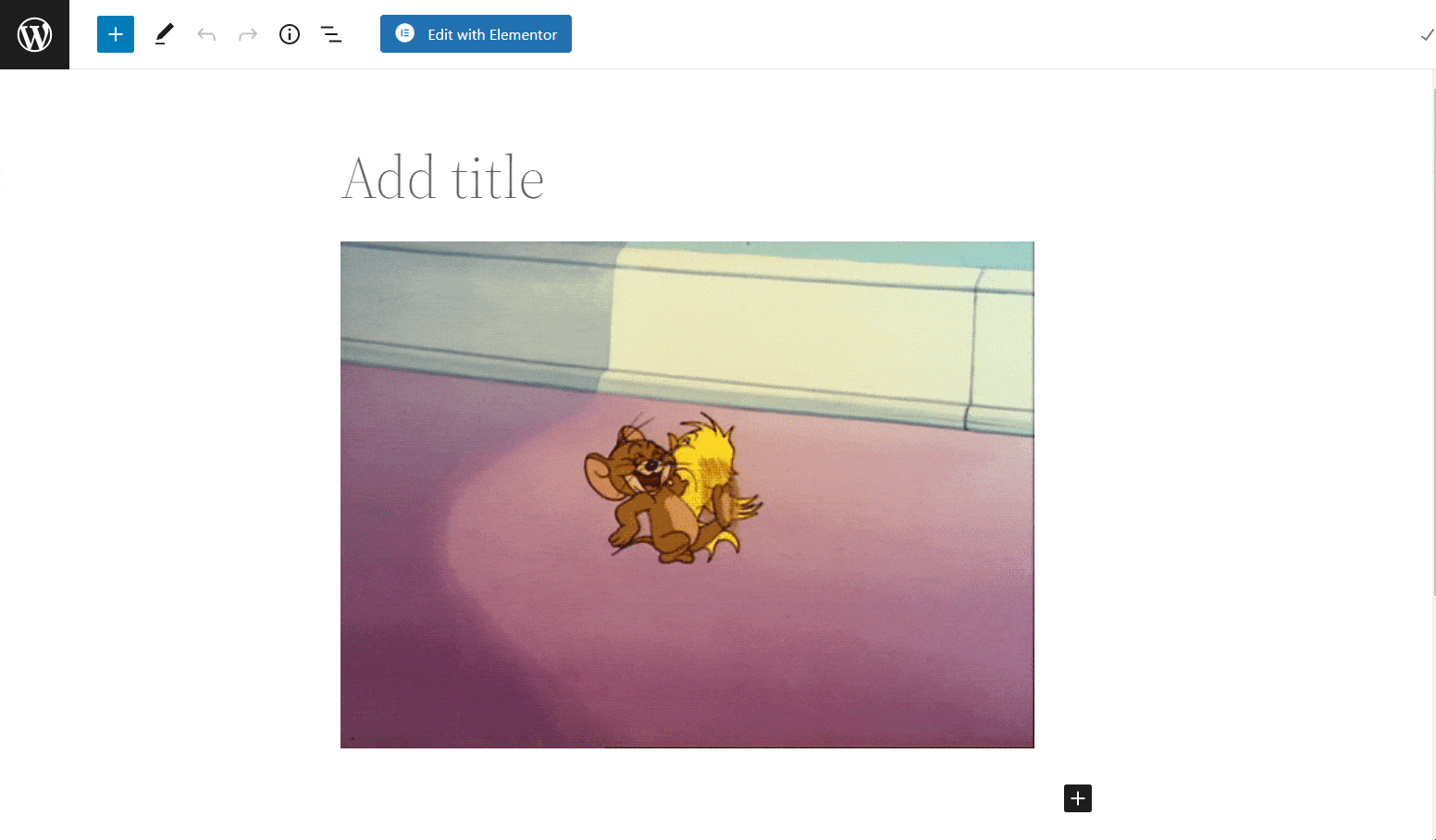 If you are an Elementor user and you want to embed interactive GIFs on your WordPress website, EmbedPress has the solution for you as well. With this efficient embedding plugin, you can add eye-catchy GIFs easily using Elementor which requires no coding.

Capture Your Visitor's Attention Instantly With Interactive GIFs
By this time, you already know how you can embed engaging GIFs on your WordPress website without having to know how to code. Wasn't that easy? So what are you going to embed on your WordPress website? Feel free to share your thoughts on our Facebook Community and subscribe to our blogs for more exciting updates.