If you embed engaging podcasts on your website, it can be a fun and effective way to interact more with the audience. To reach a global audience, broadcasting podcasts can be very beneficial. Looking forward to an easy way to embed podcasts on your WordPress website? Check out the complete guide with 3 stunning ready templates that you can use to create a podcast website easily.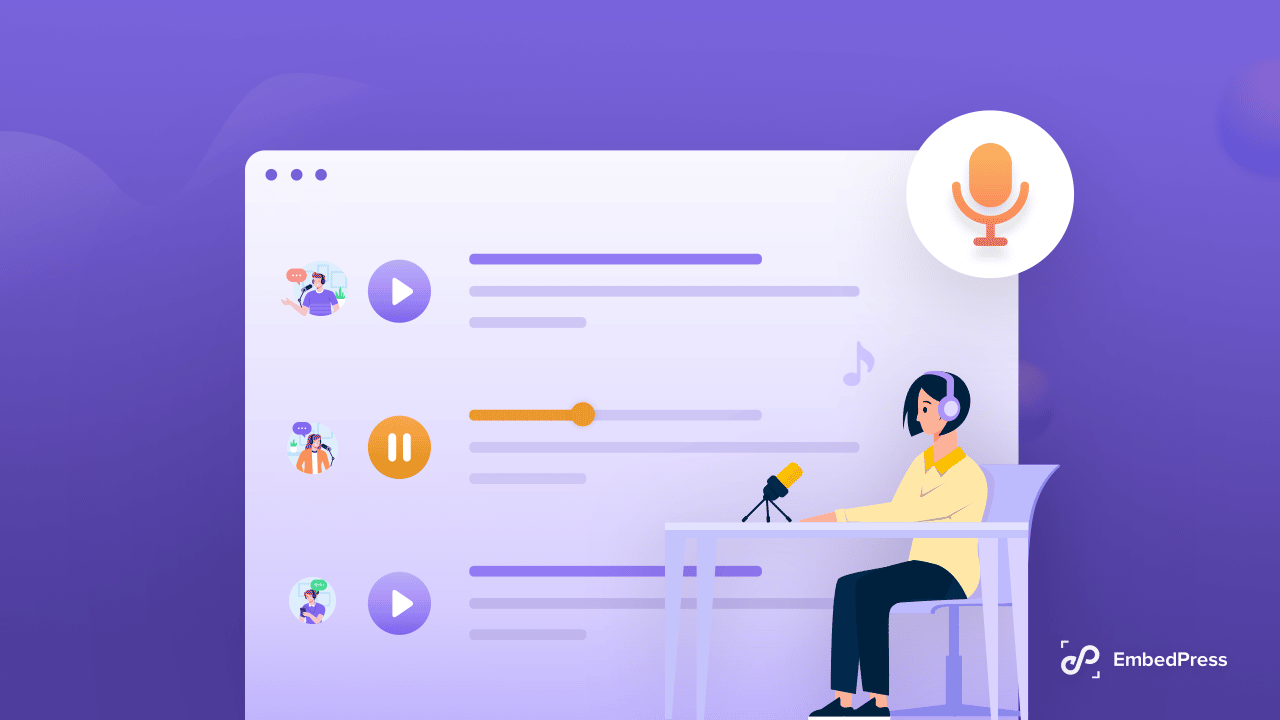 Podcasts have become a popular medium to interact with people and people are more interested in listening to audio content. So if you want to make your website more interesting, you can embed engaging podcasts on your WordPress website,
Top 3 Reasons To Embed Podcast On WordPress Website
There are many benefits of adding podcasts to your WordPress website. From online business websites to educational platforms, podcasts can be beneficial if used properly. Take a look at why you should embed podcasts on your WordPress websites.
🎯Create Deep Connection With the Audience
Many people prefer listening to audio content over reading lengthy articles. So if you want to ensure the best experience for all of your visitors or audience, you can embed engaging podcasts on your website. In podcasts, you can express the content you create in a more interactive way. So visitors will not find it monotonous and enjoy listening to the audio.
🎯Build More Authority And Credibility
Podcasting lets you cover important topics and show your expertise. The more efficiently you deliver the content, the more trust you will gain from your listeners. In a small amount of time, you can cover insightful information and all the details with a podcast. This helps the audience trust you more which is essential to increase conversions as well especially when you are running an online business or educational website.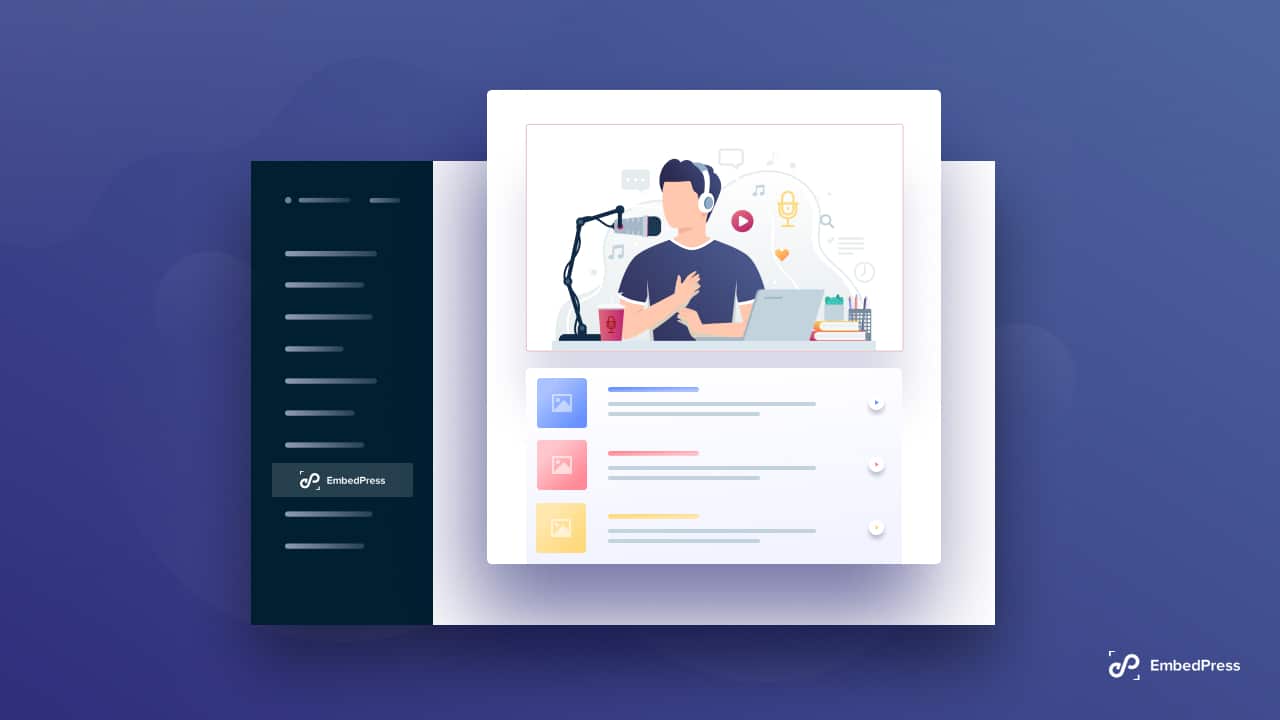 🎯More Business Success With Brand Awareness
The impacts of podcasting can surely boost your brand awareness and success. You have the ability to come up with something innovative, a brilliant idea, an impressive speech, or an insightful analogy. Thus you can leave a positive impact and people will remember if they find your content helpful to them. They'll share your information with someone else if it fascinates them.
Wouldn't it be great if you could easily embed engaging podcasts on your WordPress website without any coding? And to do so, using an embedding solution is the easiest and quickest way. Now that you know the importance of adding podcasts, let's check out the step-by-step guideline to embed podcasts on your WordPress website.
Step-By-Step Guideline To Embed Podcasts On WordPress Website
In this guide, we are going to show you how to embed podcasts in a few clicks using simply the podcast's URL and EmbedPress, the easiest embedding solution used by over 60,000 content creators across the world.

Step 1: Install & Activate EmbedPress Plugin
Installing EmbedPress on your WordPress website takes only a little time. Simply head over to your WordPress dashboard and look for the 'EmbedPress' plugin. Then click the 'Install' button and then 'Activate'.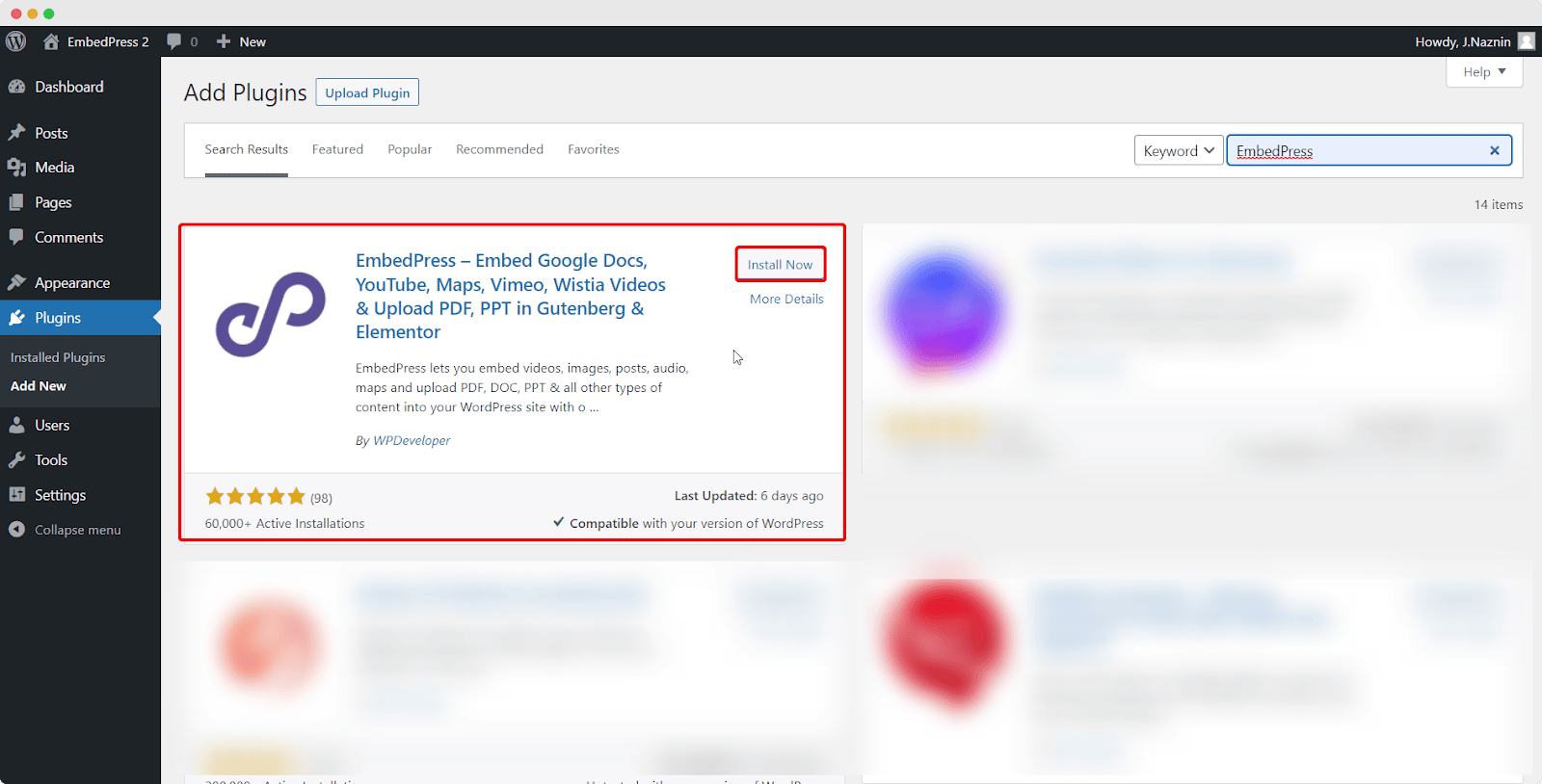 Note: Embedding podcasts is a premium feature of EmbedPress, so along with installing EmbedPress, you need to install EmbedPress PRO as well.
Step 2: Retrieve & Copy The Podcast URL
After you've finished installing EmbedPress, go to the podcast's website and copy the URL of the podcast you wish to embed. Here we are going to embed the podcast from Smash Notes. Visit the Smash Notes website to get the podcast URL. You can either sign in with your existing login credentials (optional) or search the existing open podcast library. To copy the URL, click on the 'Copy share URL' and the link will be copied.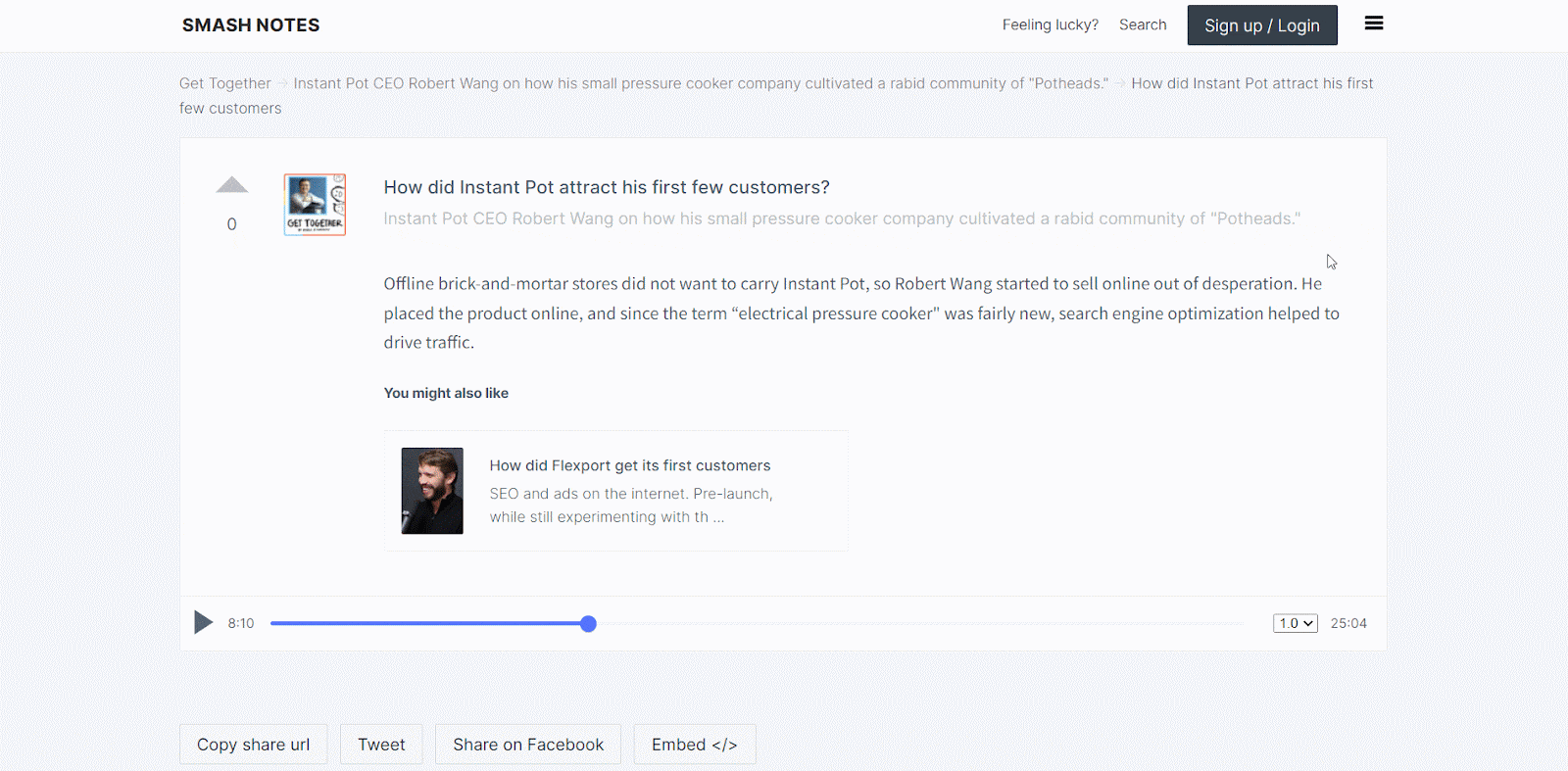 Step 3: Insert An EmbedPress Block & Paste URL
In the Gutenberg editor, click on the '+' symbol on your post content area and select EmbedPress. You may also use the 'Add Block' button at the top of the page to add the EmbedPress block. Now paste the URL of the Smash Notes podcasts you've copied into the input field and hit the 'Embed' button. Your URL will be automatically turned into a Smash Notes podcast embed.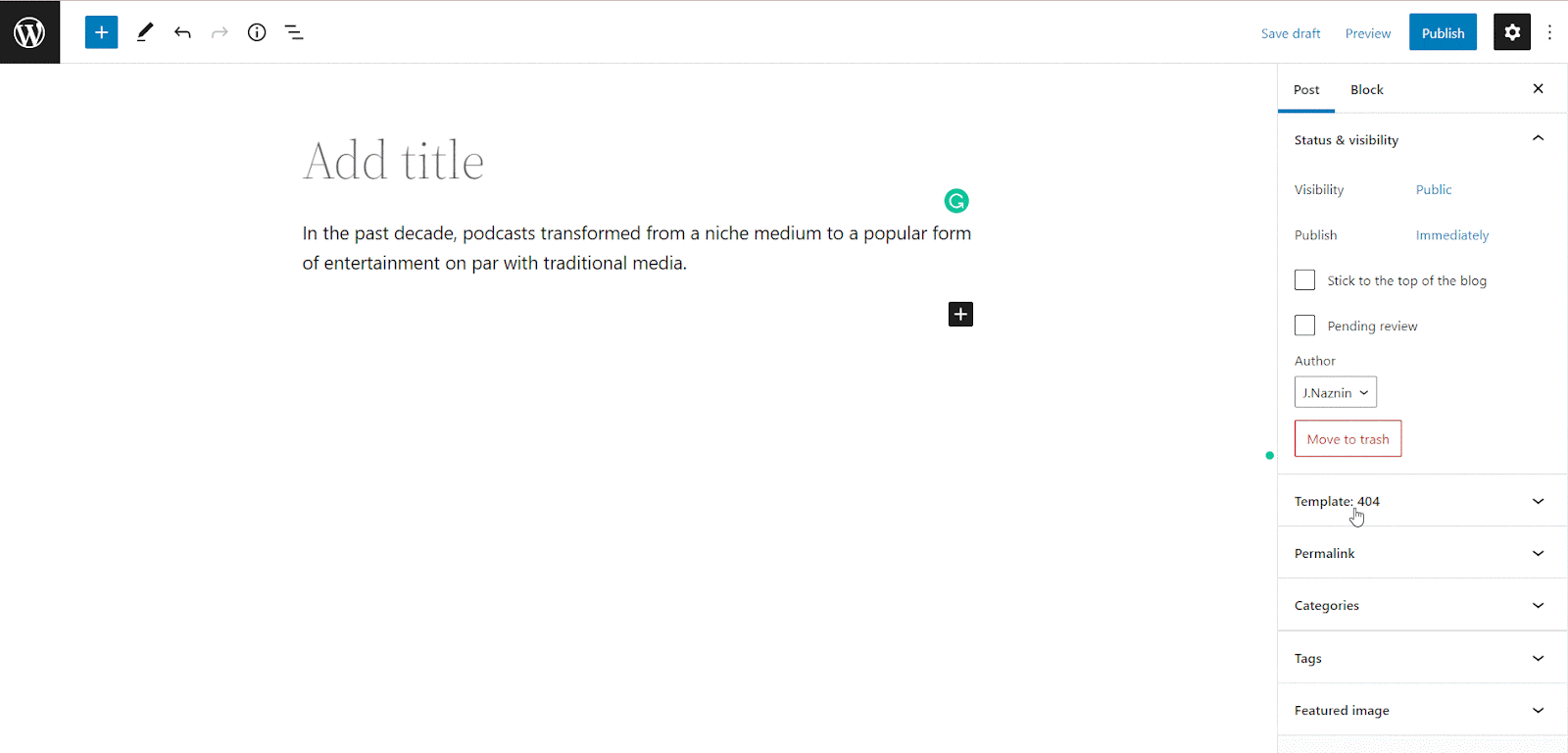 Thus, following the simple steps, you can easily embed podcasts into your WordPress website and engage the audience more.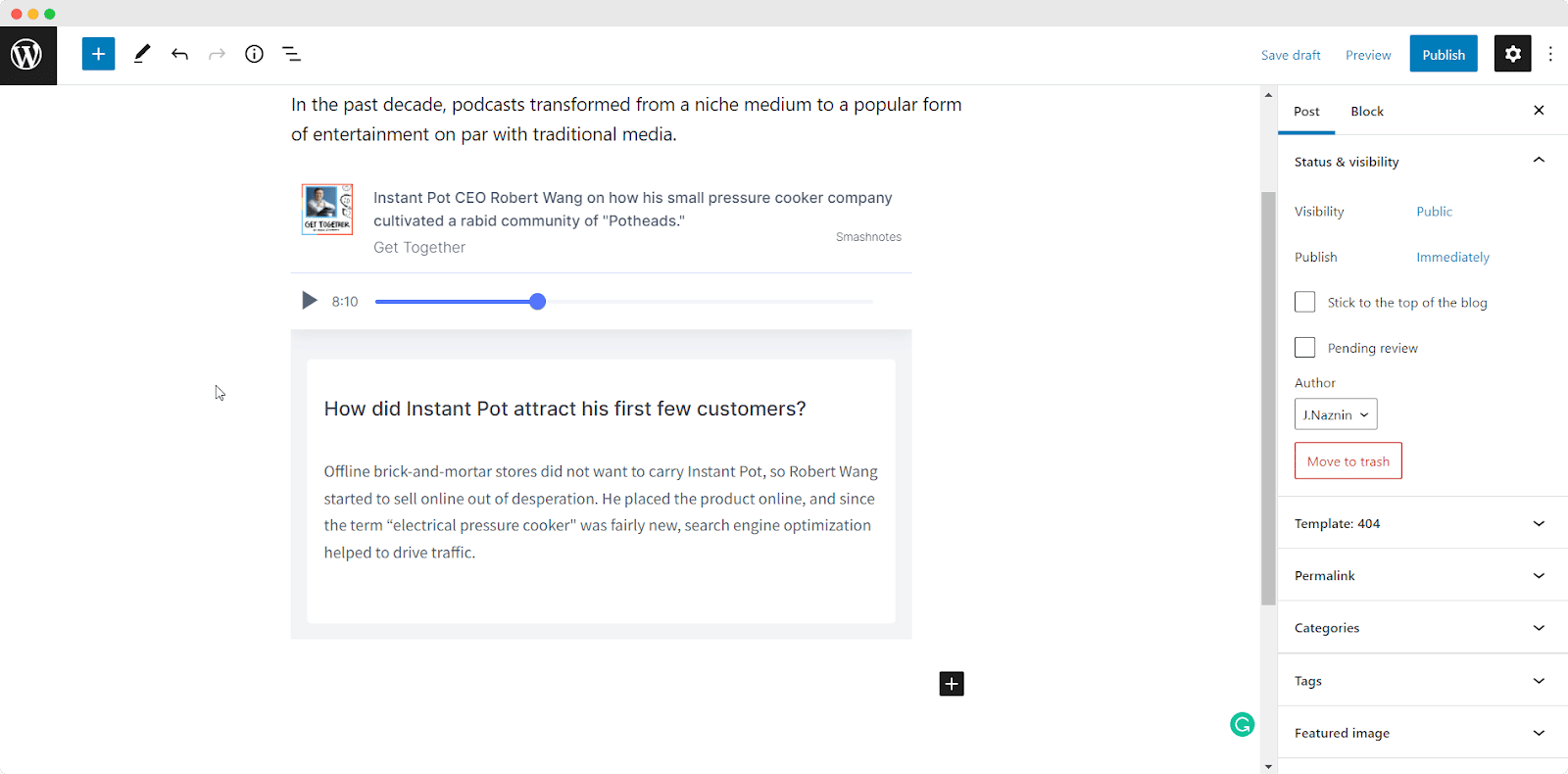 Embed Podcasts In Elementor Using EmbedPress
However, if you are an Elementor user, you can use EmbedPress to embed engaging podcasts as well. It is super easy to use EmbedPress in Elementor which comes up as a drag and drop widget. Just by following the easy steps, you can embed podcasts on your Elementor website.
Using EmbedPress you can embed engaging podcasts on your WordPress website from other popular sources as well. No matter whether you prefer Elementor, Gutenberg, or Classis Editor, you can use EmbedPress effortlessly.
Bonus: 3 Ready Templates For Creating Your Podcast Website
Growing a website's audience takes time and effort for any content creator. Podcasters are in the same boat. If you are interested in podcasting or want to create a dedicated website for podcasting, you can use ready website templates to easily create your own website. Here are 3 stunning ready templates for creating your podcast website.
1. QCast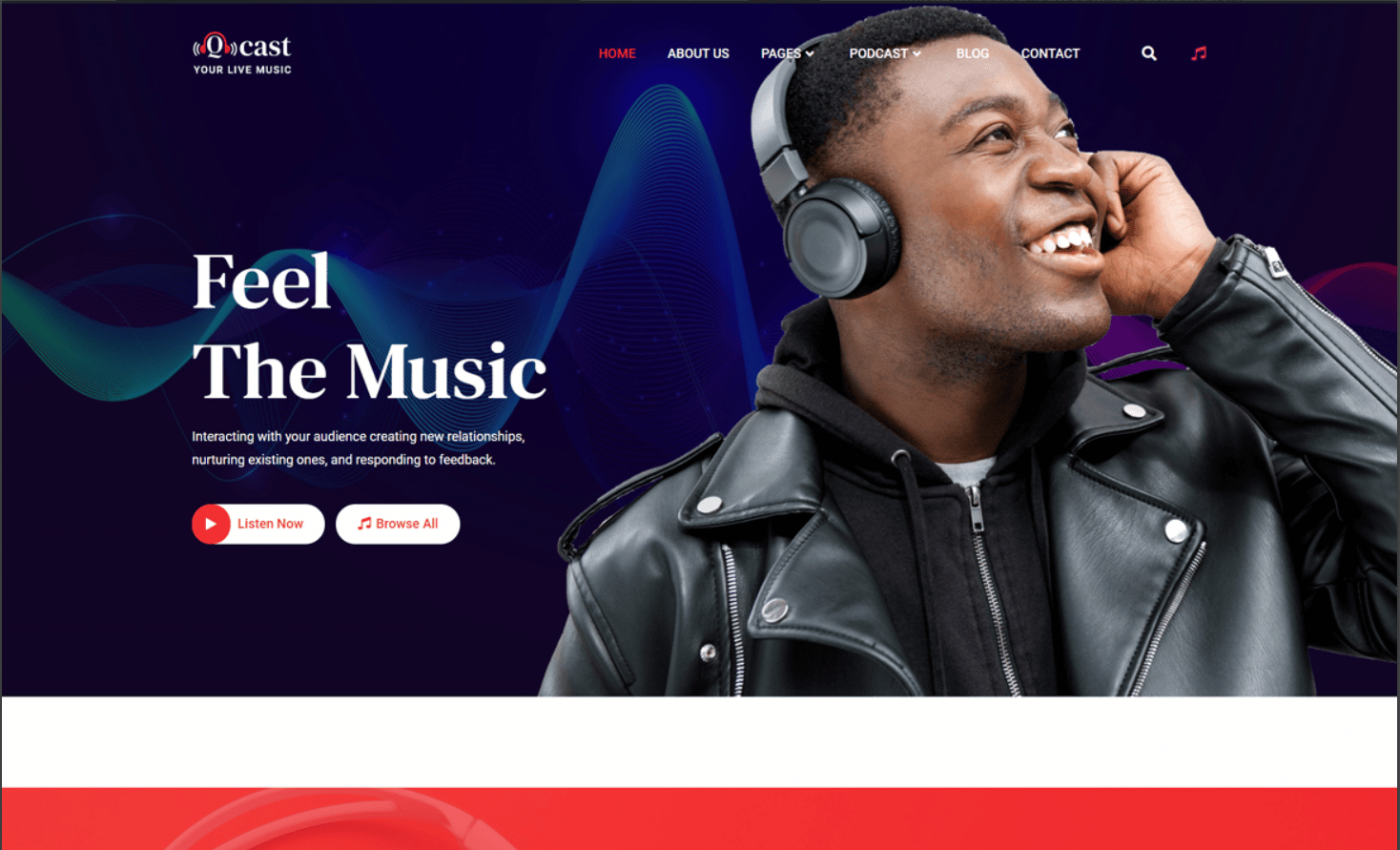 The Elementor template Qcast is designed for audio podcasts, vlogs, and other multimedia websites. QCast utilizes the famous Elementor page builder plugin to create attractive layouts, especially for podcasters and vloggers. The design is fully configurable, responsive, and compatible with any modern browser or device. So you can create a stunning podcast website and grab the attention of the visitors instantly.
2. EleCast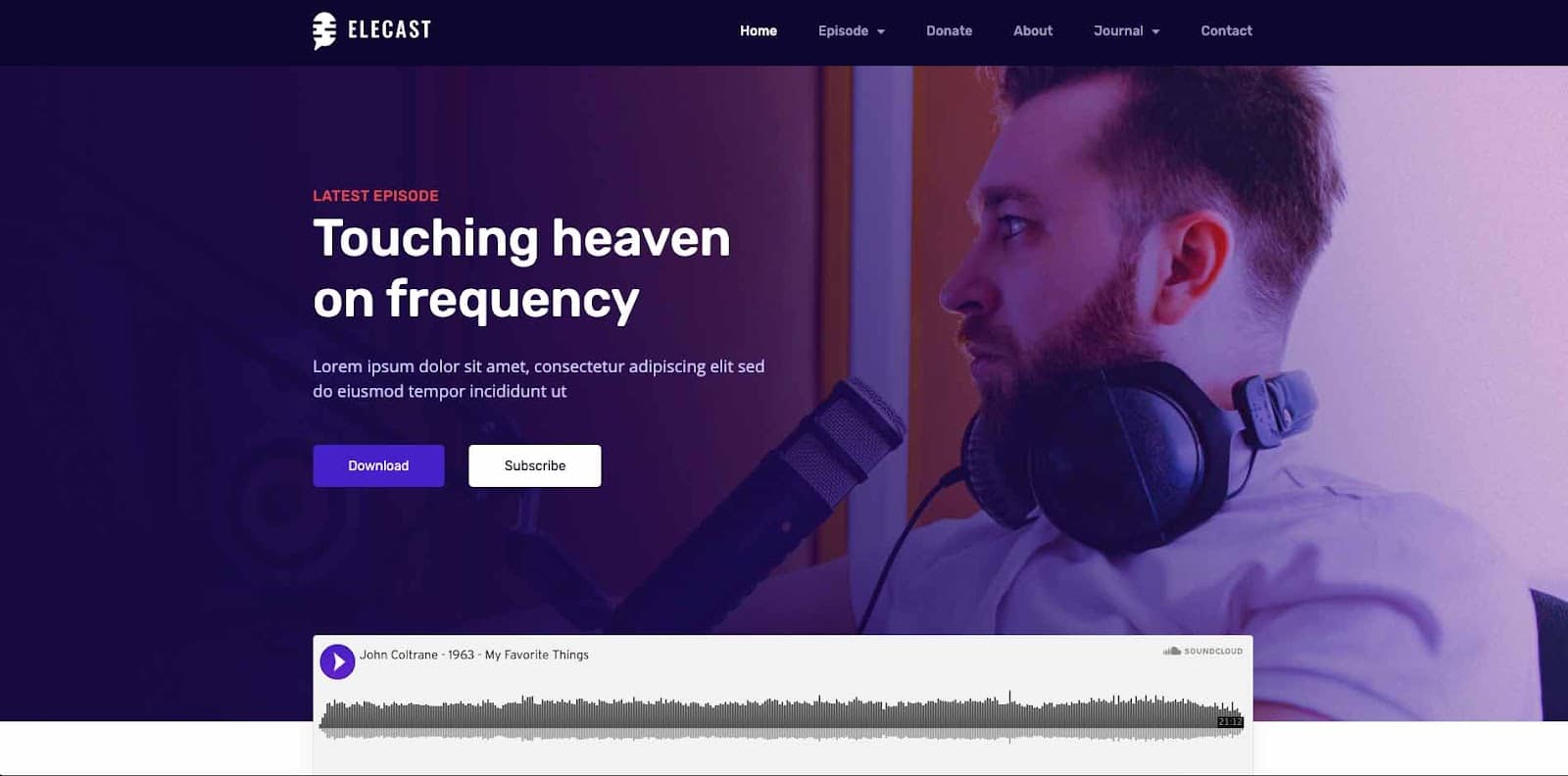 EleCast is a podcast Elementor template for WordPress from the most popular template library Templately. For all the podcasters out there, EleCast can be a ready solution to create a dedicated podcast website. EleCast is a wonderfully designed website template for individuals who want to create a podcast website. It's ideal for bloggers, musicians, videographers, and anyone else who wants to build a website where they can share their shows, videos, audio, or any other type of creative multimedia content.
EleCast is entirely customizable and comes with 9 eye-catching ready, appealing pages to help you construct a complete podcast website. It is built with the most popular drag-and-drop page builder Elementor.
3. PodcastPress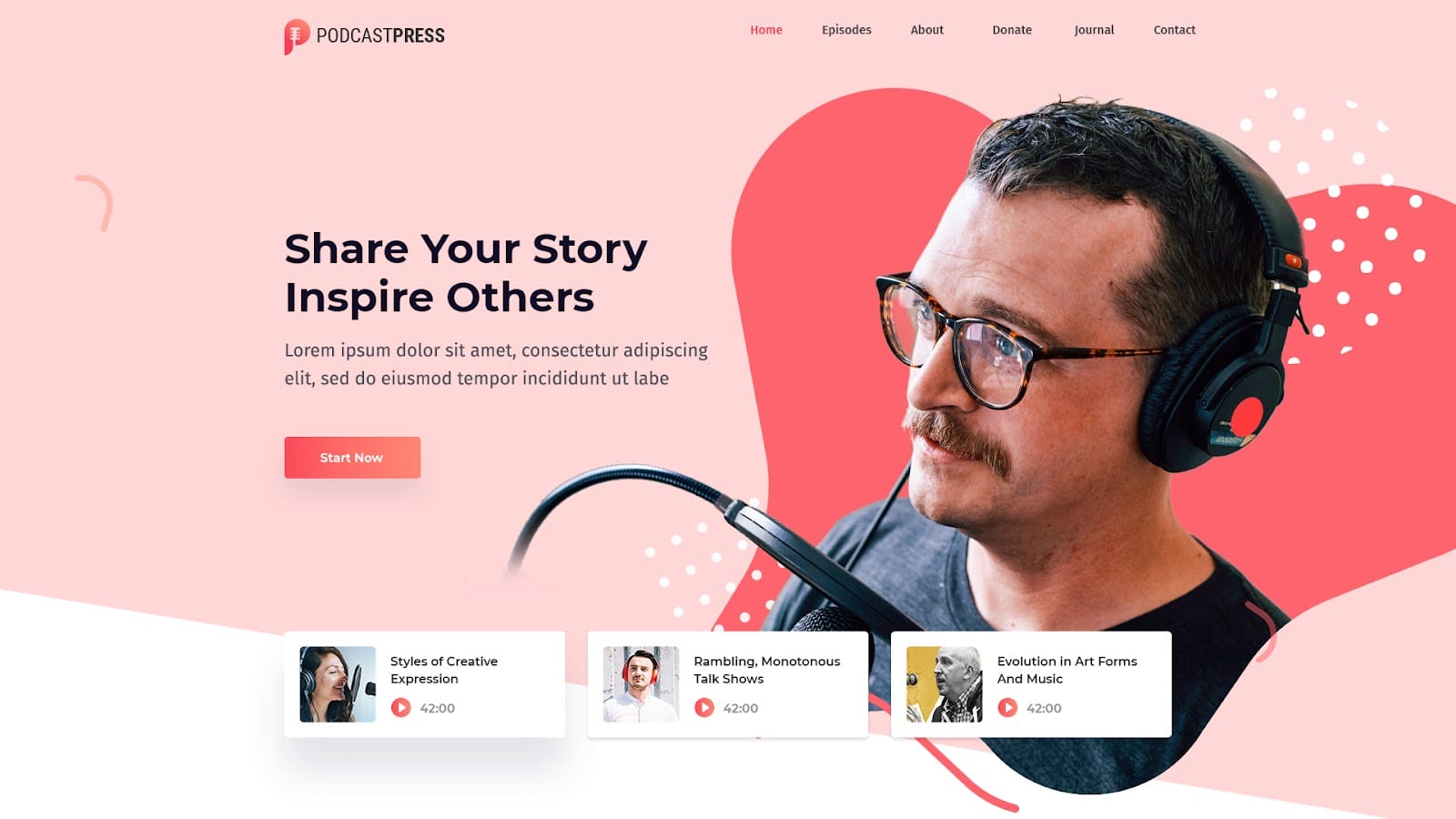 Another beautifully designed website template is PodCastPress. It is a great website template for individuals wishing to create a podcast website. It is a premium template from Templately and is suitable for any content creator, including podcasters, bloggers, musicians, and bloggers.
This amazing template is created with Elementor and anyone who wants to use WordPress to publish their shows, movies, audios, or any other type of creative, multimedia content can use this. To create a full-fledged podcast website in seconds, PodCastPress can be an easy and quick solution.
Create A Stunning Podcast Website & Get The Visitors Right Away
Podcasts are easy to make and it takes very little time. Businesses can benefit in a number of ways from this trendy digital marketing strategy. Podcasts help build trust between the podcaster and the audience therefore are a great way to enhance conversations. So adding podcasts to your WordPress website can be an effective approach for your business to grow more.
Enjoyed this post? Join our Facebook community for more updates or subscribe to our blog for more fun tutorials, helpful tips, tricks, and the latest news about all things WordPress.