Welcome to our beginner-friendly guide on easily embedding Google Data Studio into your WordPress website! If you've ever wanted to effortlessly embed Google Data Studio in WordPress and showcase stunning data visualizations or interactive reports on your site, without the hassle of coding, then you're in the right place.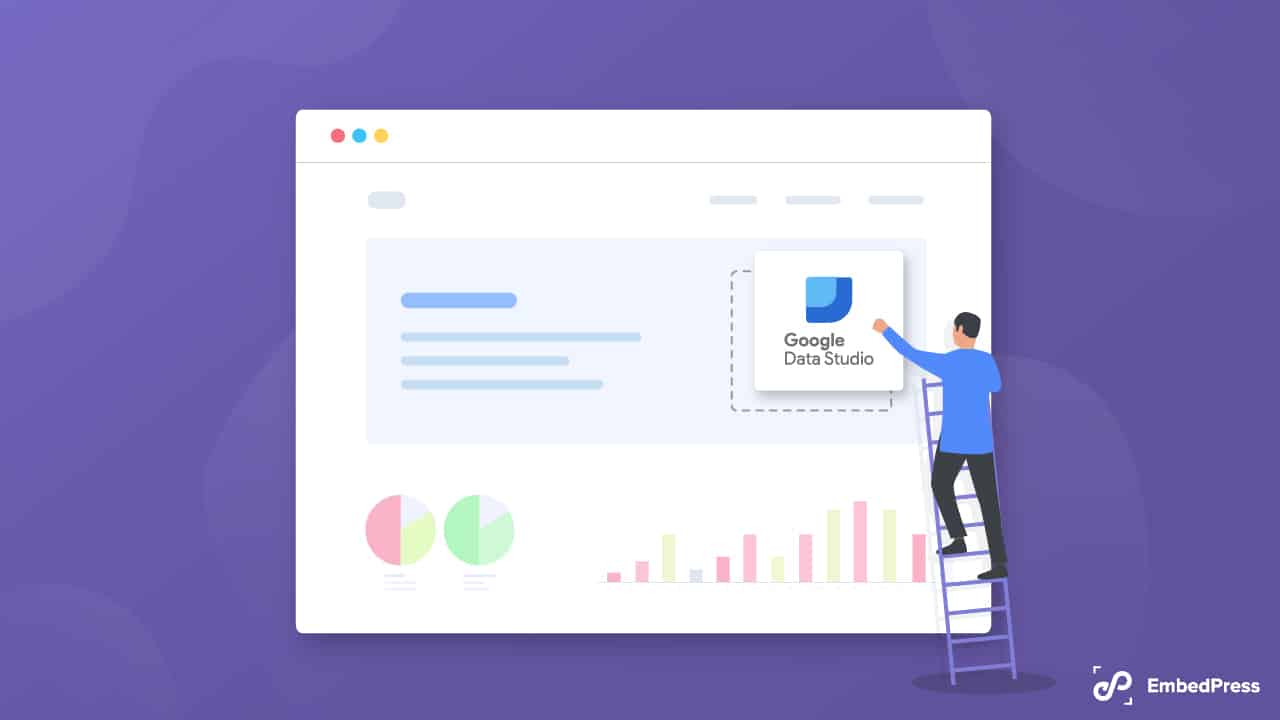 With Google Data Studio's powerful features and our easy-to-follow instructions, you'll be able to present your data in a captivating and professional manner. So, whether you're a business owner aiming to display analytics or a data enthusiast looking to share insights, get ready to transform your WordPress website into a dynamic data hub.
Let's dive in and unlock the true potential of your data with this seamless integration guide!
What Is Google Data Studio & What's Its Purpose?
Google Data Studio is a powerful and user-friendly data visualization tool developed by Google. It allows you to create interactive and customizable reports and dashboards that display data from various sources in a visually appealing manner.
Whether you want to analyze website traffic, track marketing campaign performance, or present business metrics, Google Data Studio simplifies the process of turning raw data into informative and engaging visualizations.
5 Vital Features Google Data Studio Contains
Google Data Studio comes equipped with a range of features and components to help you build insightful reports:
👉Data Connectors: Data Studio offers a wide range of data connectors that allow you to connect to various data sources like Google Analytics, Google Sheets, Google Ads, YouTube, BigQuery, and more. This flexibility enables you to consolidate data from different platforms into a single report.
👉Visualizations: The tool provides a plethora of interactive data visualization options, including bar charts, line graphs, pie charts, tables, maps, and more. These visuals help you represent data trends, comparisons, and patterns effectively.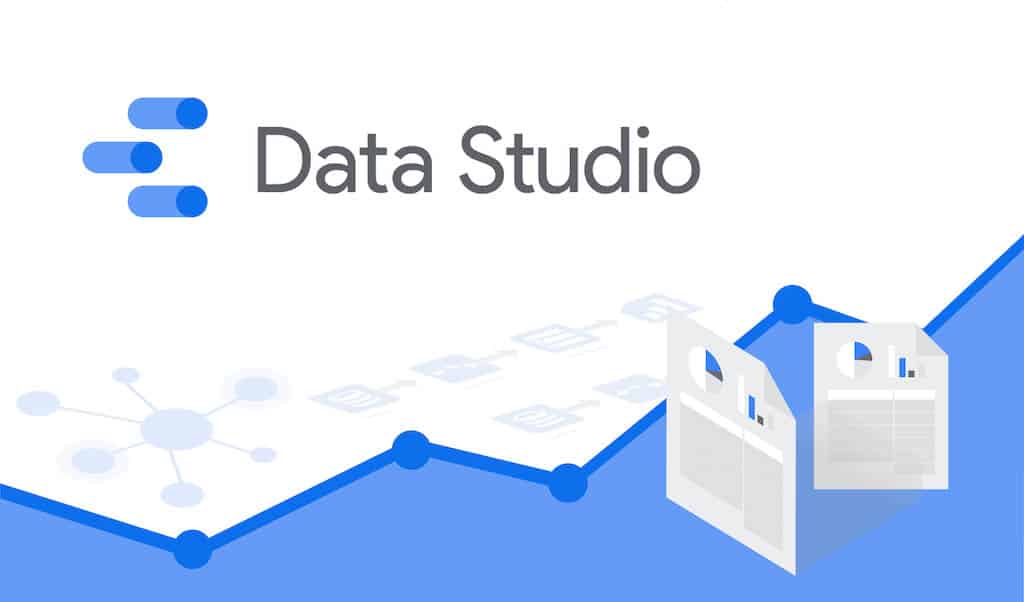 👉Customization: Google Data Studio offers extensive customization options, allowing you to tailor the appearance of your reports to match your brand identity. You can choose from different themes, color palettes, fonts, and styles to create professional-looking reports.
👉Data Blending: Data Studio allows you to blend data from multiple sources, enabling you to correlate data and gain deeper insights into your business performance.
👉Interactivity: With interactive elements like clickable filters, date range controls, and dynamic data highlighting, viewers can explore data on their own, making the reports more engaging and user-friendly.
Types Of Information Google Data Studio Can Show
Google Data Studio can visualize various types of data, including but not limited to:
Website Analytics: Monitor website traffic, user behavior, bounce rates, and conversion rates from Google Analytics or other website tracking tools.
Social Media Metrics: Track engagement metrics, followers' growth, post reach, and social media campaign performance from platforms like Facebook, Twitter, Instagram, and more.
Marketing Performance: Evaluate the effectiveness of your marketing campaigns, such as pay-per-click (PPC) ads, email campaigns, and display advertising.
Sales and Revenue Data: Visualize sales figures, revenue trends, and customer acquisition metrics to monitor business growth.
Financial Data: Analyze financial data, expenses, and revenue streams for better financial decision-making.
Custom Data: Apart from the pre-built connectors, you can use Google Sheets or other data sources to input custom data sets into Data Studio for visualization.
Installation Guide: Embed Google Data Studio In WordPress
To get started with Google Data Studio, visit their website and log in using your Google account. If you're new to the tool, just fill in some basic information about yourself and your brand. It's a quick and easy process!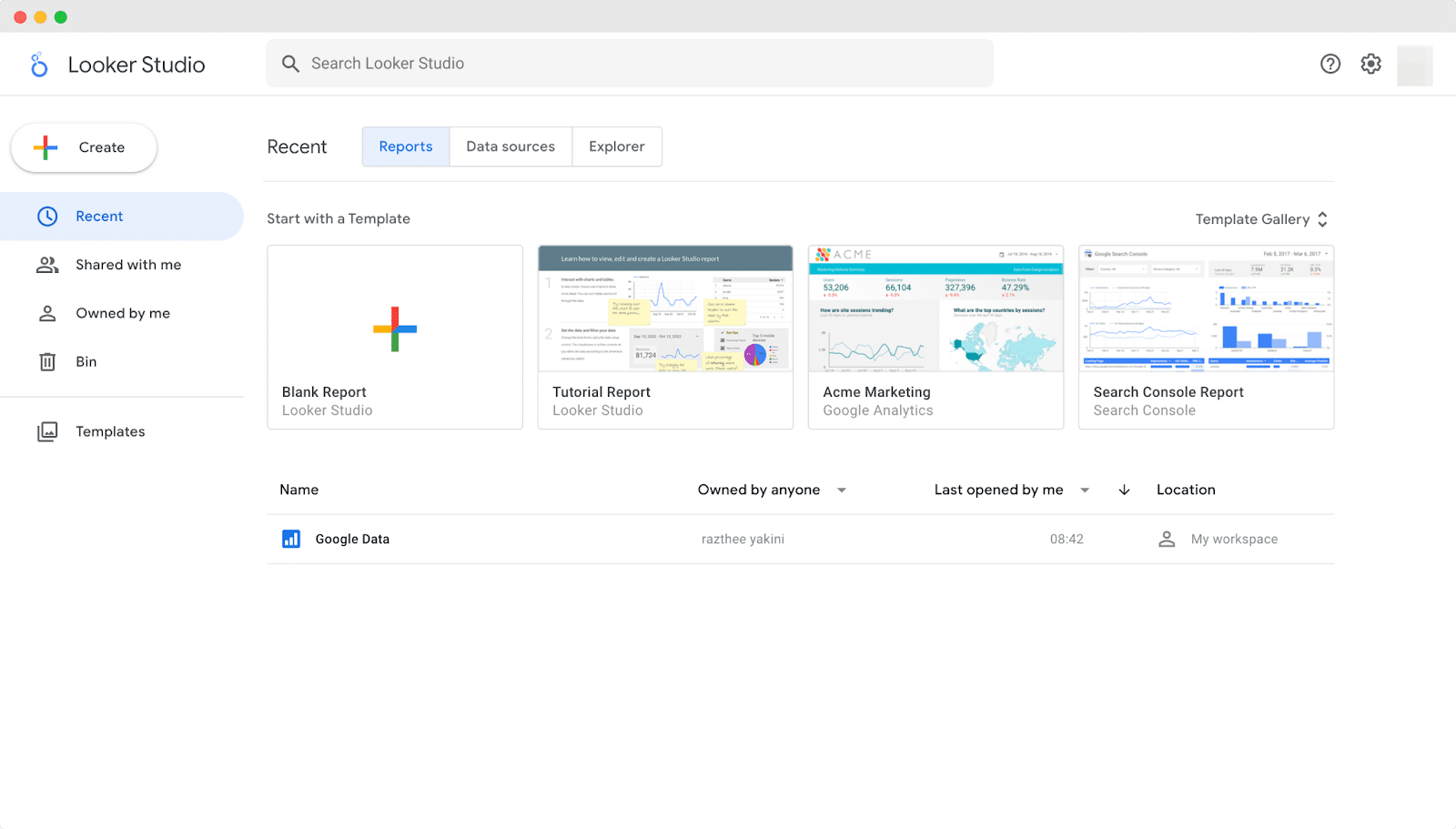 Select from a range of existing templates based on your data needs. When you choose a template, it will import data into your workspace, and you can easily customize it to match your brand. Simple and hassle-free!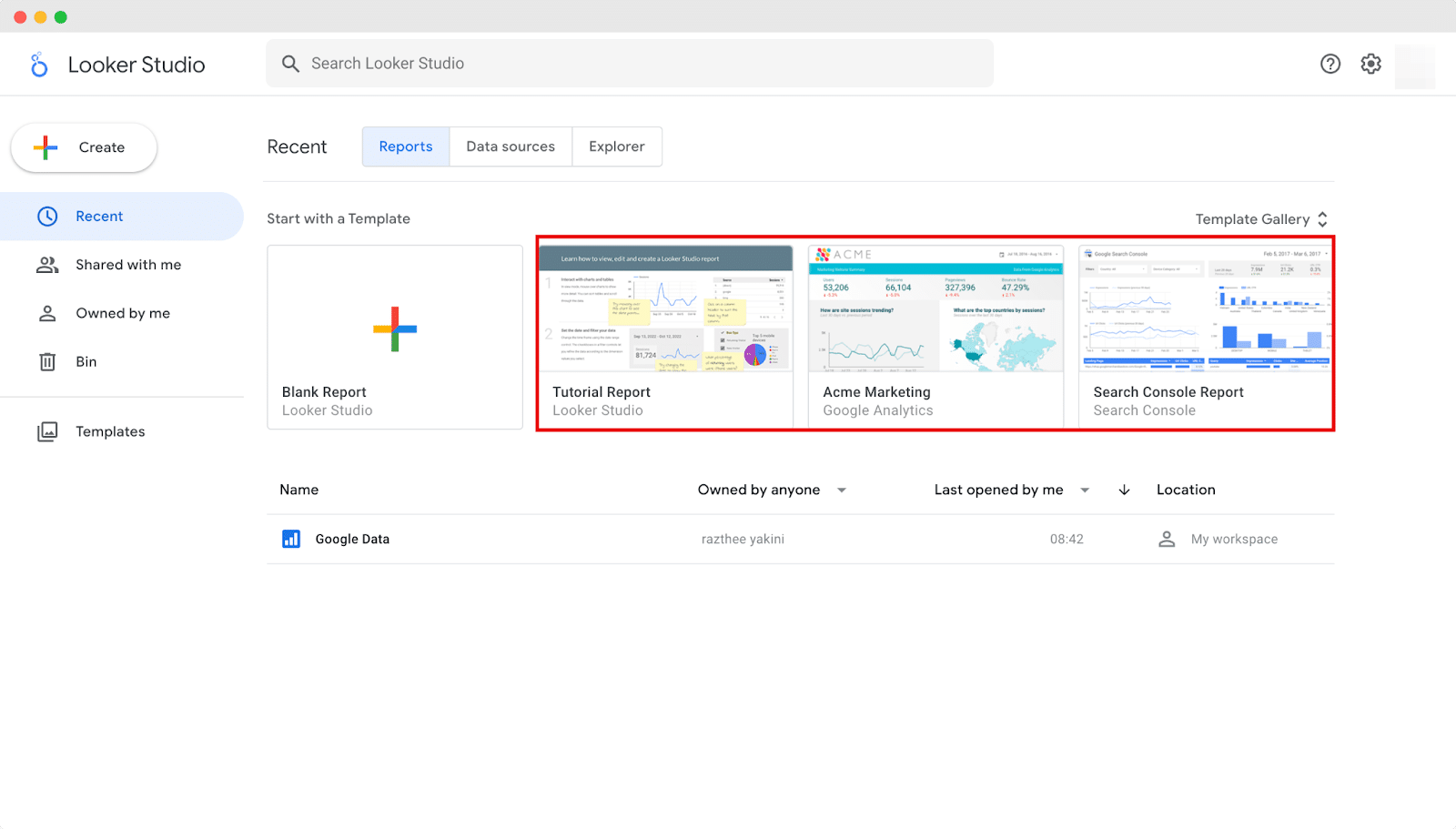 For the tutorial purpose, we have selected an existing template to embed Google Data Studio on your WordPress site. You can easily create a new data report by simply clicking on the Blank Report option.
Now you have to update the file information. To begin, open the Data Studio file you want to embed. Click on the Share button, and then head to the "Manage Access" tab. From there, you can proceed with the embedding process. Make your data report to anybody who can view permission.
Once you've updated the sharing settings, you'll need to enable external embedding. Simply click on the File tab and choose "Embed report" to configure the embedding settings.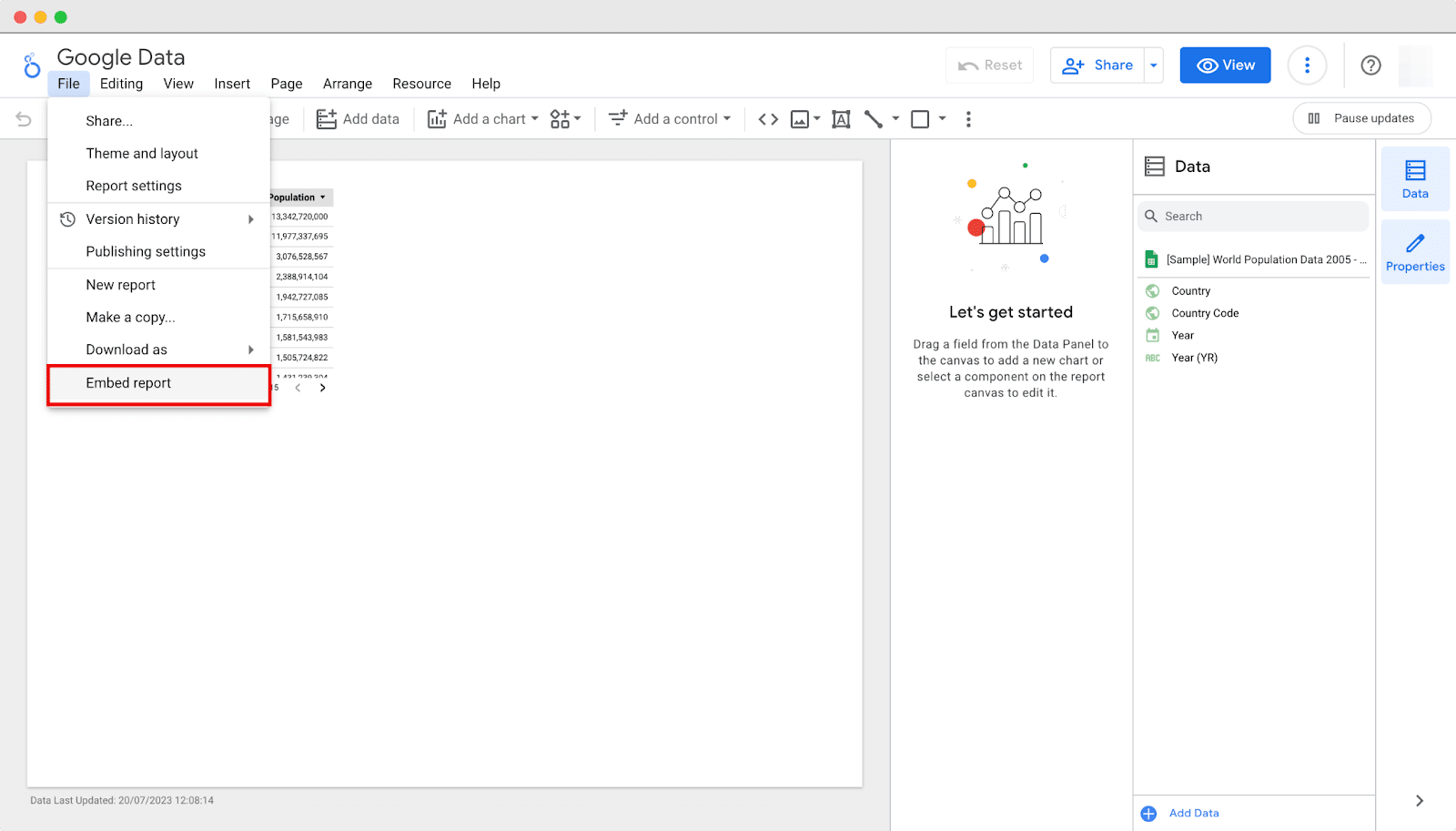 Head to the next page and check the "Enable Embedding" checkbox. You can adjust the iframe's width and height in the sizes box if needed. Once done, click the "Copy to Clipboard" button to finalize the embedding process. It's that simple!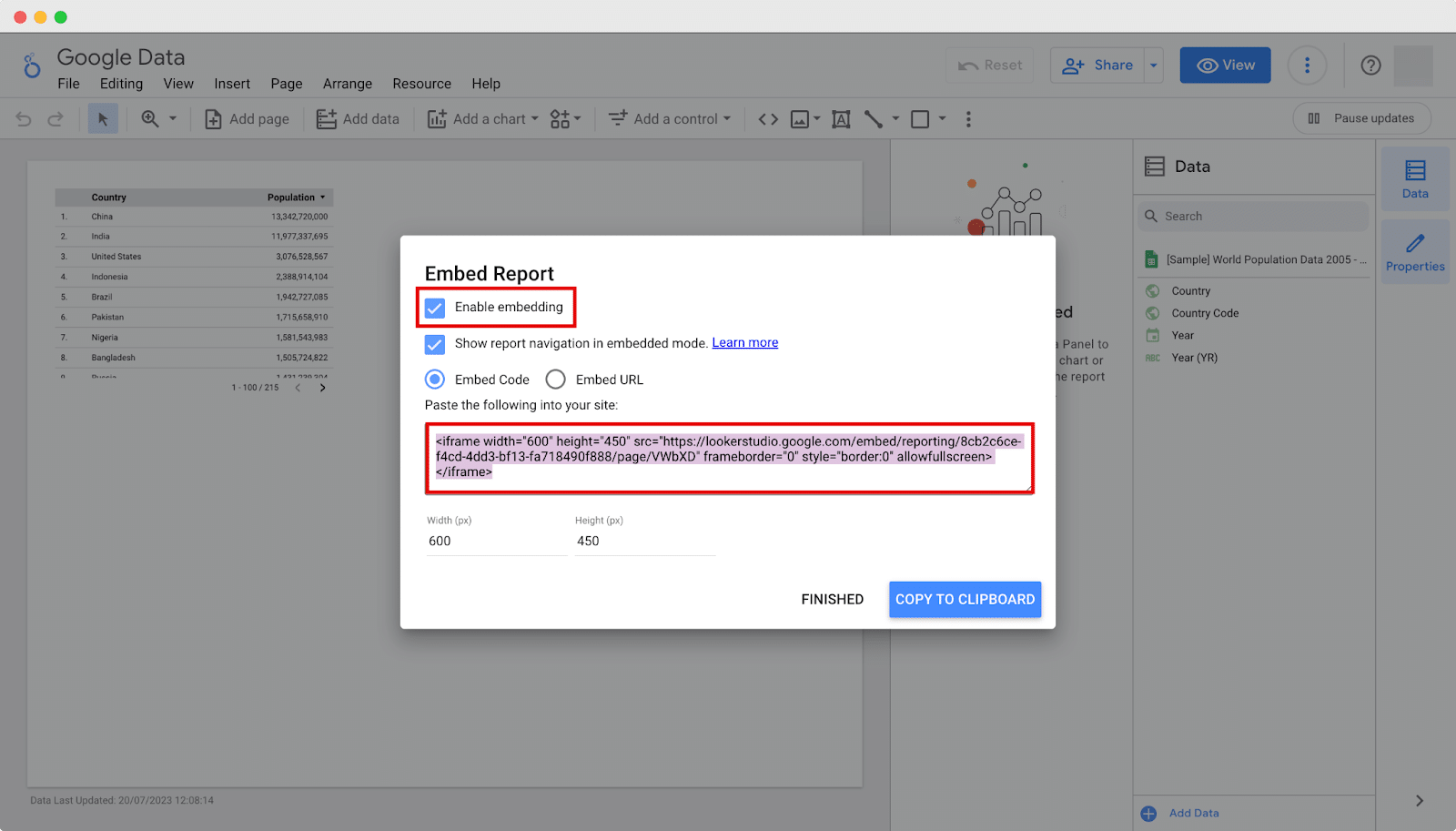 After copying the code, the next step is to add it to your desired WordPress post or page where you want to display the data. We'll guide you through both the Gutenberg editor making it easy to embed Google Data Studio visualizations seamlessly. Let's get started!
To embed the data in an existing post, simply click on the "Edit" button located below the post title. This will open up the post editor, where you can easily add the code to display your Google Data Studio visualization.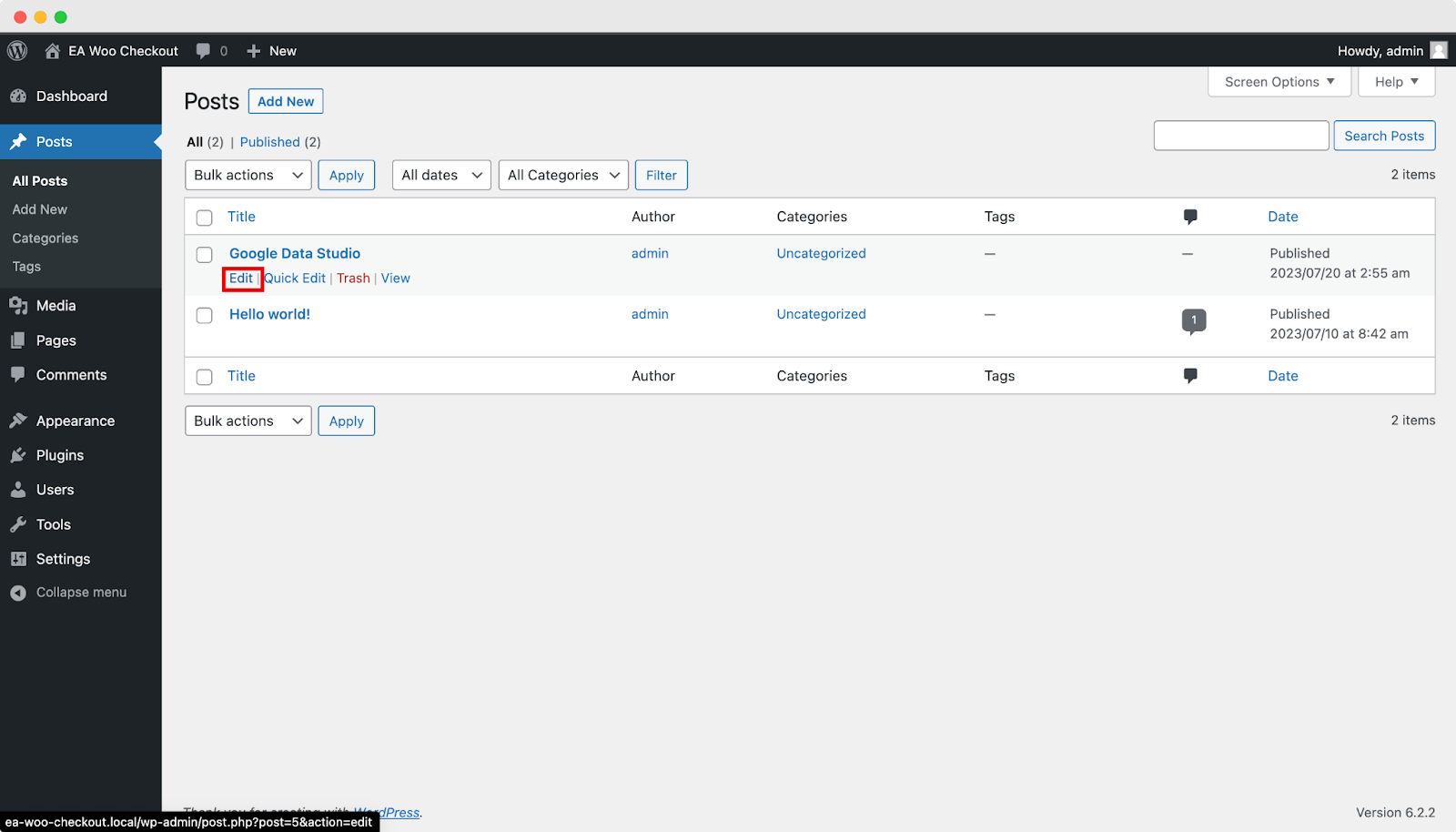 In the post editor screen, locate and click on the Add Block (+) icon. Then, search for and select the Custom HTML block to proceed with the embedding process.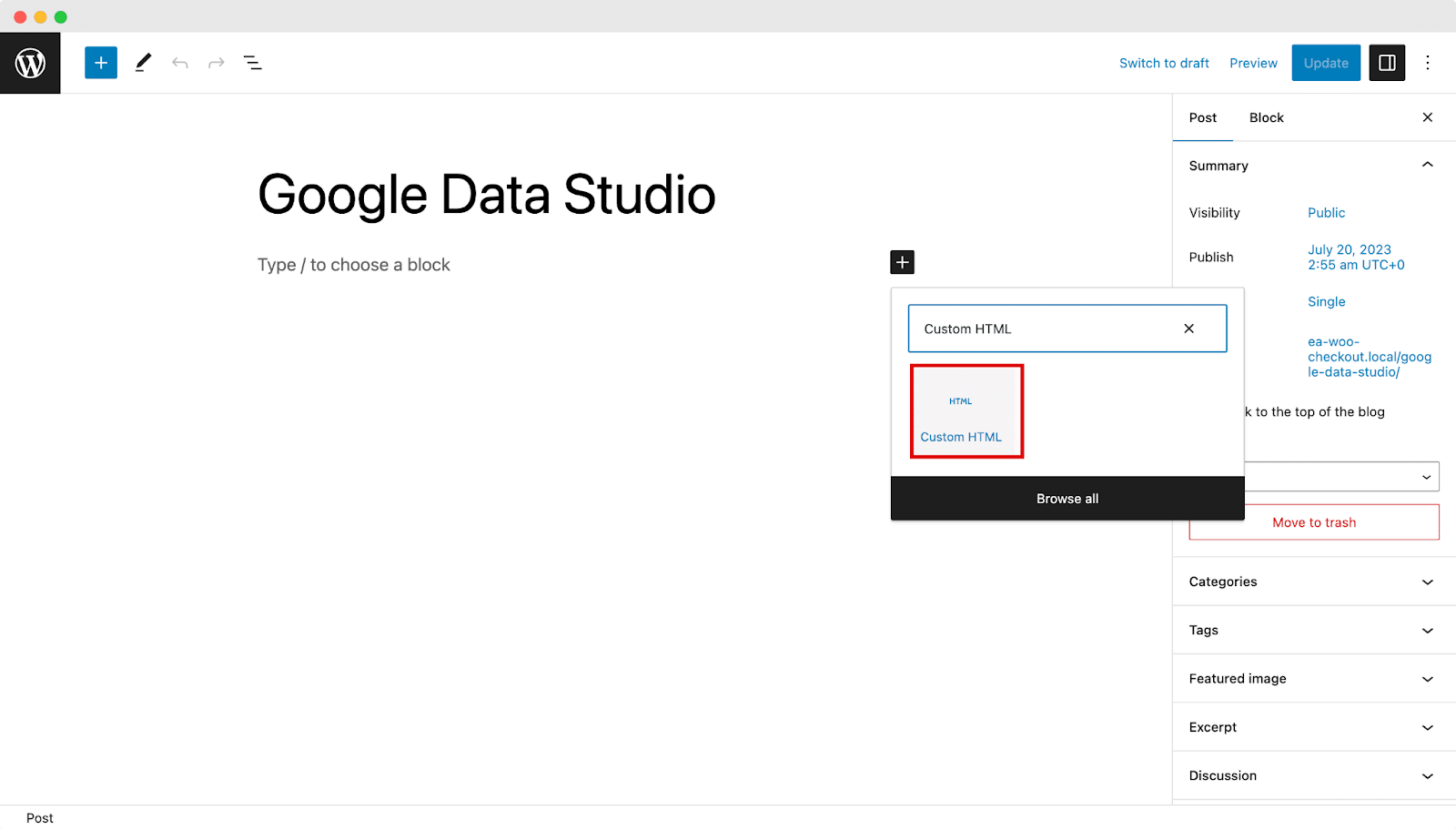 Now, simply paste the code you copied from Google Data Studio into the Custom HTML block. Once the code is pasted, you can click on the Preview tab to get a glimpse of how the data will appear on your website.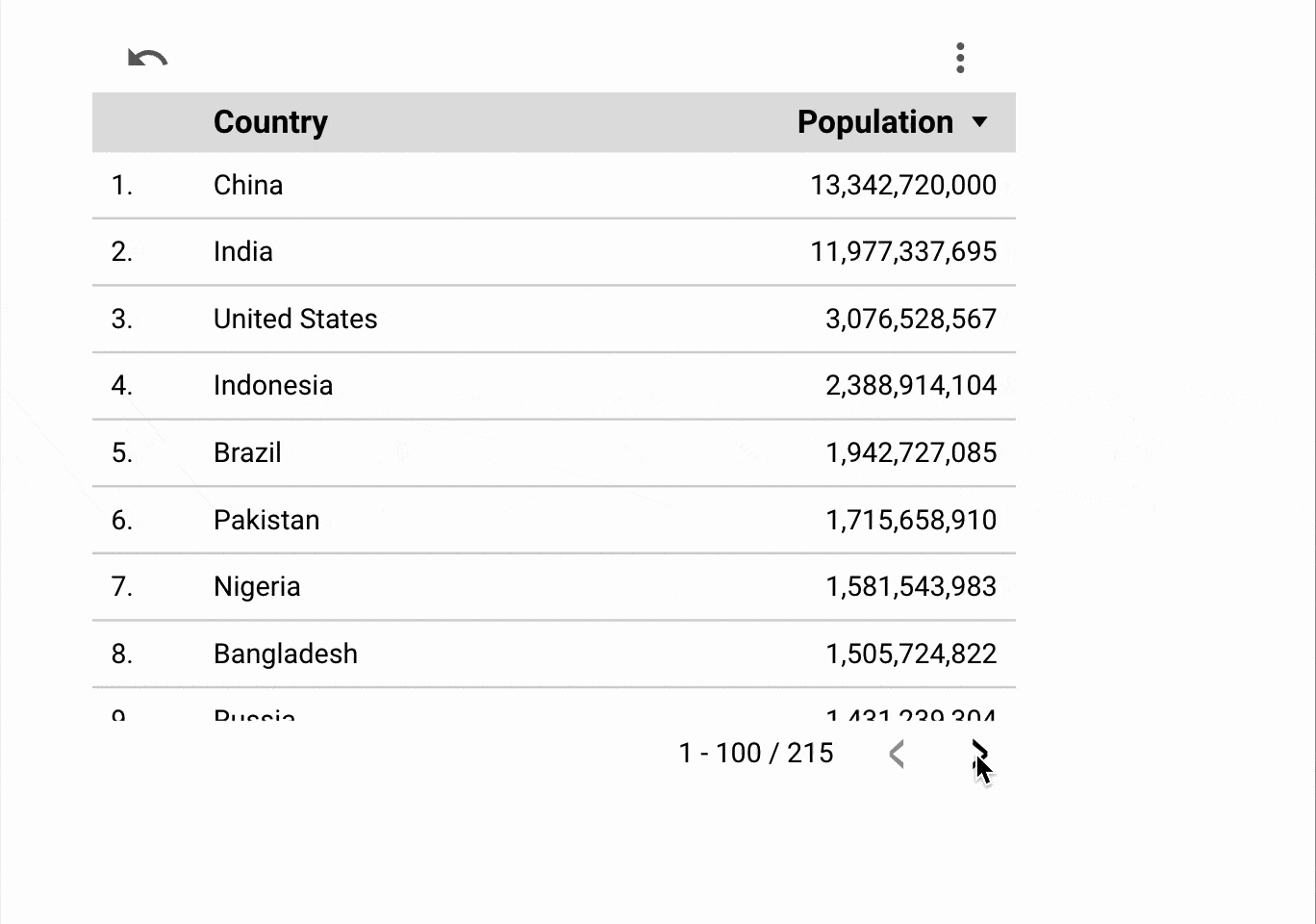 This is how you can easily embed Google Data Studio into your WordPress website without any coding at all.
Bonus: Add Google Maps To WordPress Contact Form
Integrating Google Maps into your WordPress contact form offers numerous benefits. One major advantage is improved site engagement. Contact forms are often deemed less engaging, lacking diversity in content. However, incorporating a map revitalizes such pages, adding visual appeal and breaking the monotony.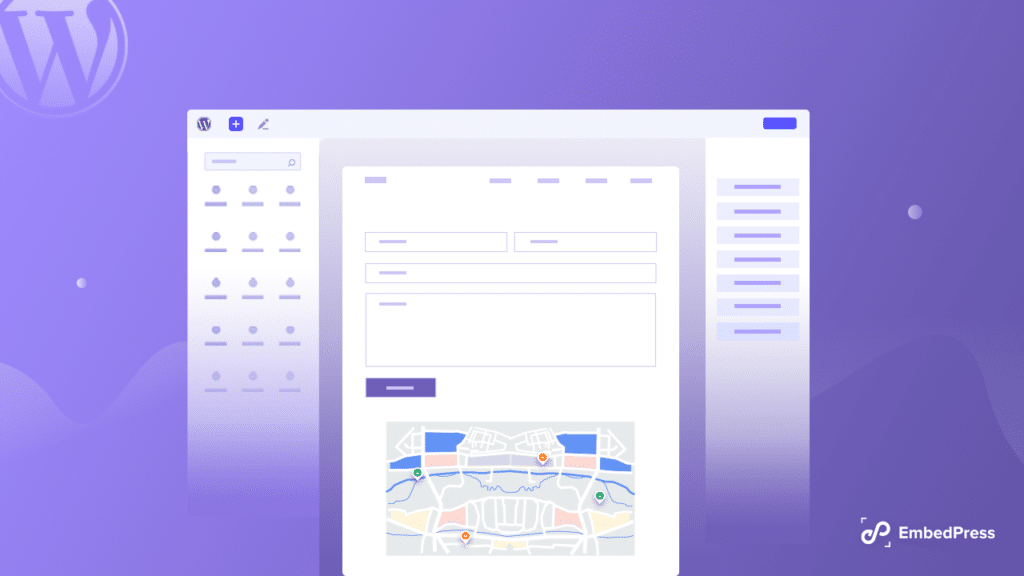 Furthermore, when you add Google Maps to your WordPress contact form, you can mark your exact location. This provides an excellent opportunity to encourage users to visit your store in person.
Visualize & Share Data Insights With Google Data Studio
In conclusion, Google Data Studio is an invaluable tool for businesses and data enthusiasts, offering a convenient way to visualize and share data insights with stakeholders in a compelling and easy-to-understand format. It's rich features and seamless integration with various data sources make it a go-to choice for creating data-driven reports and dashboards for businesses of all sizes.
This blog was to help you to embed Google Data Studio in the WordPress website. Did you find it helpful enough? If yes, then subscribe to our blogs, and don't forget to join our Facebook community for more information.