Youtube is one of the best online video sharing and social media platforms worldwide to promote individual vloggers, businesses, and more. And yet, despite this platform's popularity, many searches for YouTube alternatives for publishing videos. One reason for this could be for engaging with other video-sharing mediums and engaging with a wider audience.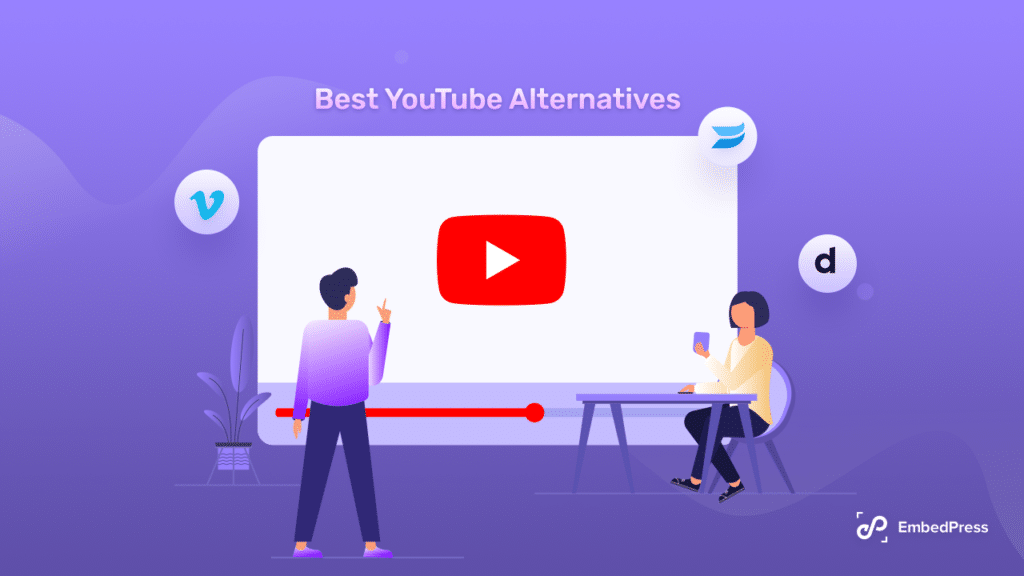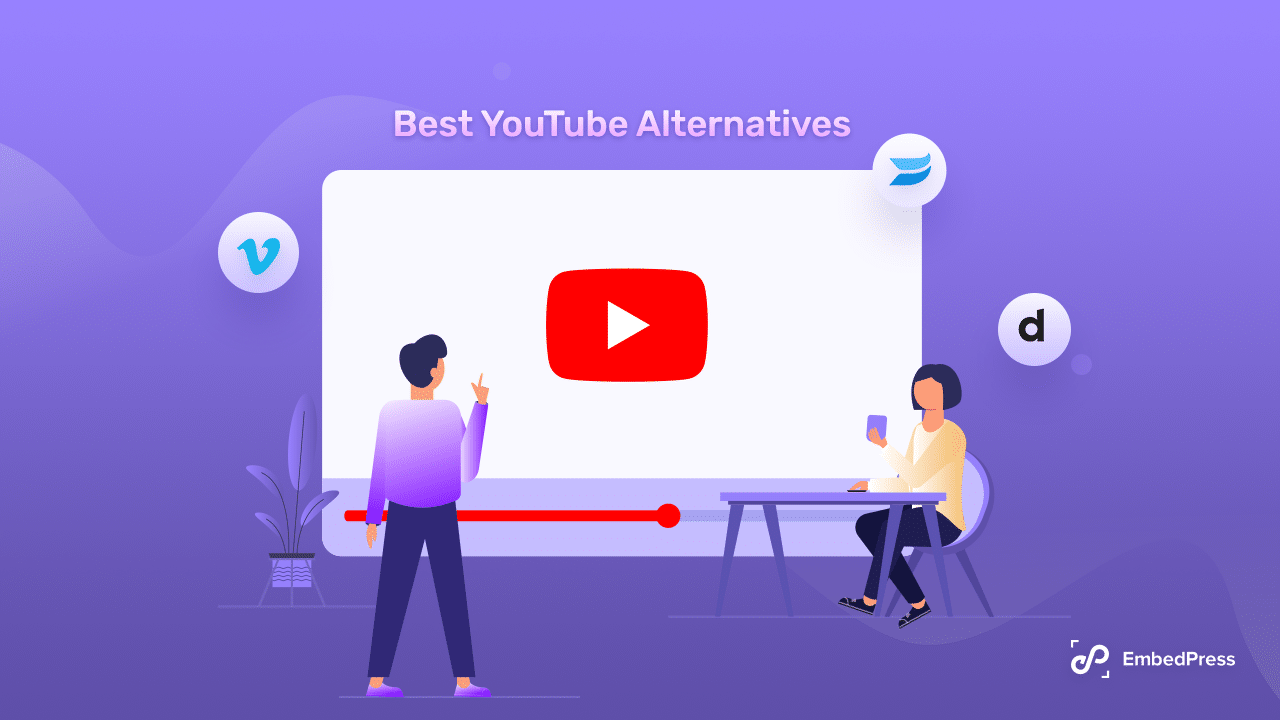 Whatever your reasons may be, here you will get your answers about YouTube alternatives. Let's check out these top 5 best YouTube alternatives for vloggers and businesses blogs. Get started!
Why Choose YouTube Alternatives?
As of now, globally 2 billion YouTube users are present. And in the year 2022 YouTube is the most popular platform among US adults. Besides all these, a large number of ads showing interference of algorithms, and restrictions, many vloggers or businesses look for YouTube alternatives. 
Also, there are some out there who want to use YouTube as well as other platforms for their promotional activities. For a long time, YouTube has been at its highest peak as a social media platform. Now people are also interested in other relevant options for reaching out to a vast internet audience right away. 
Ultimately, in the end, it's all about gaining popularity, sharing information, and creating a huge community in the online world.
Top 5 Best YouTube Alternatives For Vloggers And Businesses
YouTube has different categories of competitors to compete with. Without any further ado, find out the best YouTube alternatives for vloggers and businesses below: 
Vimeo – Complete Video Hosting, Sharing & Service Platform
Vimeo is a complete video hosting, sharing, and service platform for content creators or businesses to make their promotions. It has over 200 million users worldwide. Especially marketers have been using this platform for B2B campaigns and more. It inspires you to upload high-quality video and has no limit for the length of your video or its resolution. You can have full control over not showing any commercials or ads between any videos. Use it for free and for more exclusives you can upgrade to pro. 
Why Choose Vimeo?
Supports live streaming, screen recording, 4K video, and playback.
Upload high-quality content & offers fully customizable embed. 
Engaged user base instantly & a complete platform for creatives.
Dailymotion – Upload Any Kind Of Video Right Away
Dailymotion is known as the place for any kinds of videos that matter. It's a French video-sharing platform and is available worldwide in 183 languages with more than 300 million monthly users. You can upload and find any type of exciting, popular video songs, news, sports, and more in one place. That's why it counts as one of the top 5 best YouTube alternatives for vloggers and businesses to look at.  
Why Choose Dailymotion?
Uploads free unlimited videos
Supports HD, 4K videos and  playback
Upload up to 2 GB & 60 minutes long video
Facility to earn money on ads, and many more.
Wistia – Video Host With The Most
Wistia is considered one of the popular video hosting platforms that integrate any kind of video to enhance your marketing campaigns. So a content creator, marketer to promote their businesses with videos can undoubtedly use this platform. Wistia comes with advanced video analytics, marketing automation tool integrations, in-video lead capture forms, and many more. It's a complete premium video-sharing platform to go with and is considered one of the best YouTube alternatives.
Why Choose Wistia?
Support 4K Video & up to 8 GB files. 
Customize your player completely.
Include lead capture forms within your video player
Powerful integrations with CRM, ad platforms & more.
Actionable analytics to help you analyze your data. 
Create a custom audience base from social & search
Facebook Watch – Create, Share & Browse Popular Videos
Facebook Watch was introduced in 2017 and it's considered a video-on-demand service. Users can live stream, browse, share and watch trending videos through Facebook Watch. Though the interface and work process is slightly different from YouTube content, viewers sometimes overlap. 
Why Choose Facebook Watch?
One of the popular video-sharing solutions within a short time.  
Get a native video sharing facility.
Help you earn money with ads.
Supports 10GB files & 4 hours long video. 
Make custom audience retargeting campaigns.
Come along with a live streaming facility, and more.
IG TV – Getting Popular For Vloggers & Businesses
IG TV is another video-sharing platform that was launched in 2018 by Instagram and maintained by a separate app. This platform is now used by many Vloggers and businesses for their promotional activities and more. And it has the advantage of not showing any commercials or ads. It has opened a new door for enthusiasts to compete with YouTube and provide facilities for content creators. 
Why Choose IG TV?
Share native videos & low-fi videos on Instagram. 
Fully functional for all types of devices and operating systems. 
Use call-to-action buttons with videos & redirects in different links.
Upload more than 60s to 1-hour length video, and more.
Now It's Your Turn To Explore!
This blog is all for sharing detailed information about all the best YouTube alternatives to help you out entirely. Now you can explore any of these top 5 best YouTube alternatives and don't forget to share your opinion by commenting below. 
Bonus Tip: Read More Exciting Blogs Like This
If you want to read more blogs like this subscribe to our blog and join our Facebook community for more details.