If you are looking for using the best free PDF reader and editor to manage your PDF document with ease, then this blog is only for you. Here you will get to know all the top 5 best free pdf readers and editors of 2022, which will make it easier to manage and secure your PDF files. So why are you still waiting? Explore this blog in depth to get all the specifics plus a bonus tip all at once.
Why Should You Use PDF Documents?
The most widely used format for electronic files is called PDF, or you can say Portable Document Format. That makes it easier to convert data from various sources, including word files, spreadsheets, ppts, forms, rich text format, scanned pages, pictures, CAD software, and more. PDF can help you to lock your precious documents and make them an exact appearance ensuring the security of data. The best thing about PDF documents is that without altering the original file format, you will have the ability to transfer your PDF file to anyone.
PDF files are highly used by professionals like government employees, schools, business owners, and any. This is all a result of the document's simplicity in sharing and security in printing. This is why people are now mostly showing PDF files on their websites and displaying statistics, research-based data, or any other technical data type. So that their valuable files will be in the exact, unbreakable file format and in the meantime help them to improve their website visitors' experience right away.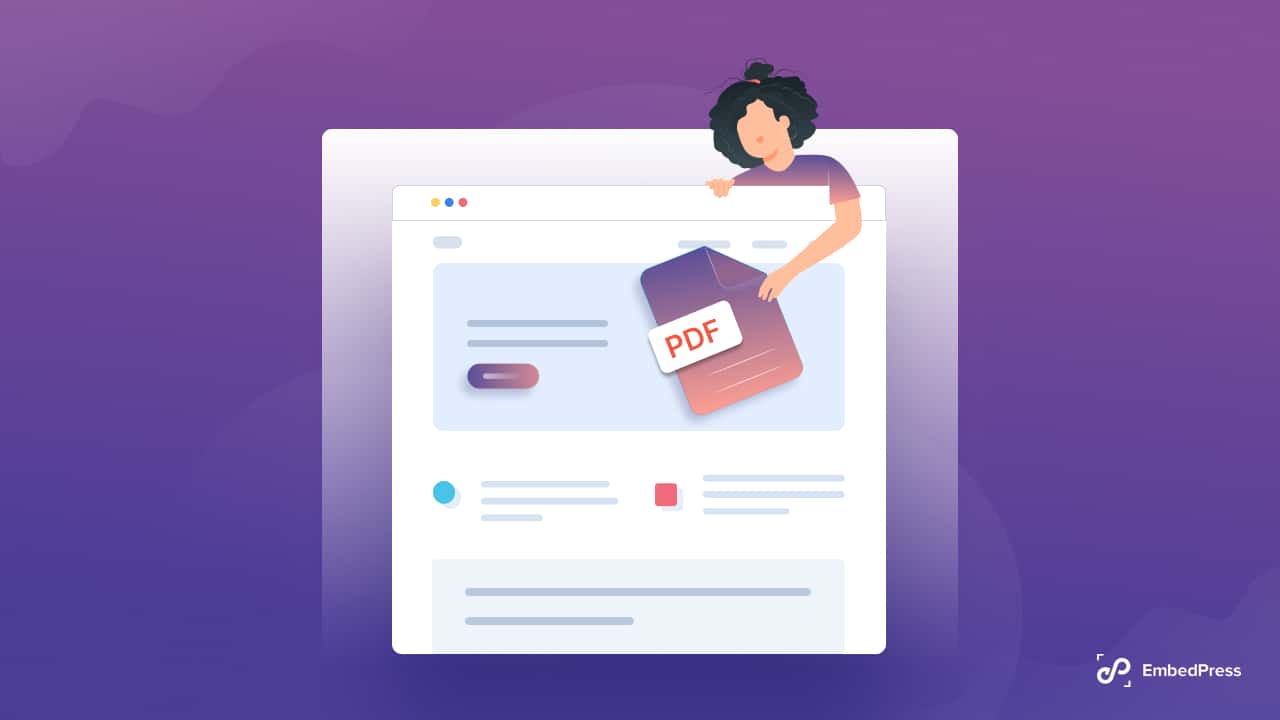 Top 5 Best Free PDF Readers & Editors 2022
In this section, you will get to know all the top 5 best free PDF readers & editors of 2022 that help you to read and customize your pdf file format the way you want. So take a deep dive and choose the best solution for your work. Now check out all the detailed information below:
1. Adobe Acrobat Reader DC
Adobe Acrobat Reader DC free PDF reader is one of the best pdf readers & editors for Mac, Windows, and mobile operating systems. This system is not that lightweight but you will get each advanced feature to manage your documents with ease.
Also, you can easily connect to other Adobe products and connect with cloud services including Dropbox, Microsoft OneDrive, and others. Moreover, Adobe Acrobat Reader DC gives you full access to edit or customize your PDF docs anytime the way you want. And if you want to use more exclusive features to manage your PDF documents, you can upgrade to its premium version.
2. PDF Element

PDF Element is another free PDF reader and editor that gives you full access to manage your document securely. It is fast, affordable, and the easiest PDF editor to edit, convert, sign PDFs, and more. You can use this solution across desktop, mobile, and web. All exclusive features like customizing PDF documents like doc files, ensure PDF security, help you scan documents, and more in detail. Also, you can get this solution in premium versions to avail more advanced features.
3. Nitro Reader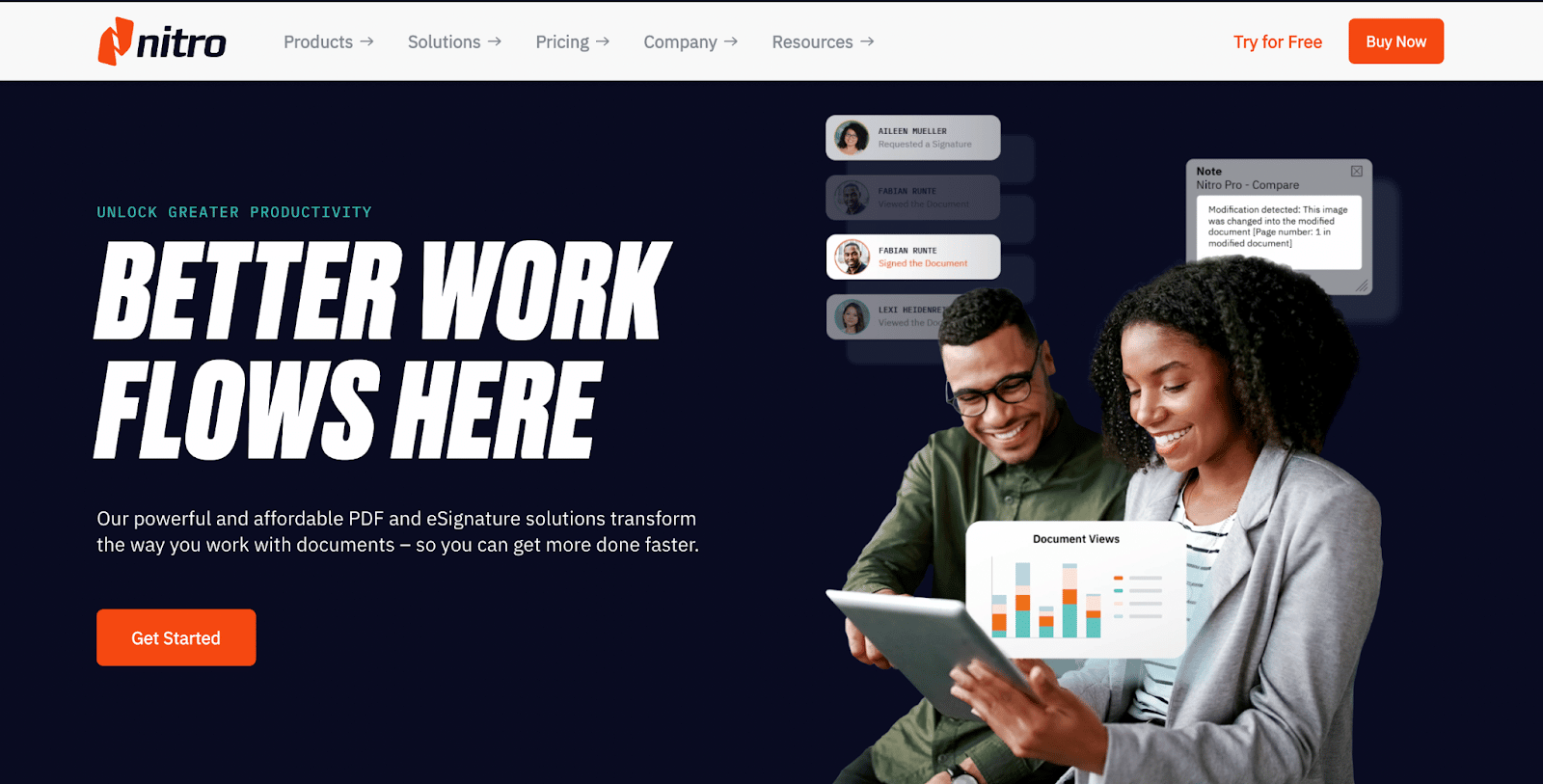 Nitro Reader is one of the powerful and affordable PDF readers & editors that help you transform your PDF files the way you want. It is faster, and more effective, helps you customize your document, and makes it secure in advance. You can use this solution on Windows, mobile operating systems, and all. To avail of its more advanced features, you can get any of its pro plans.
4. Abbyy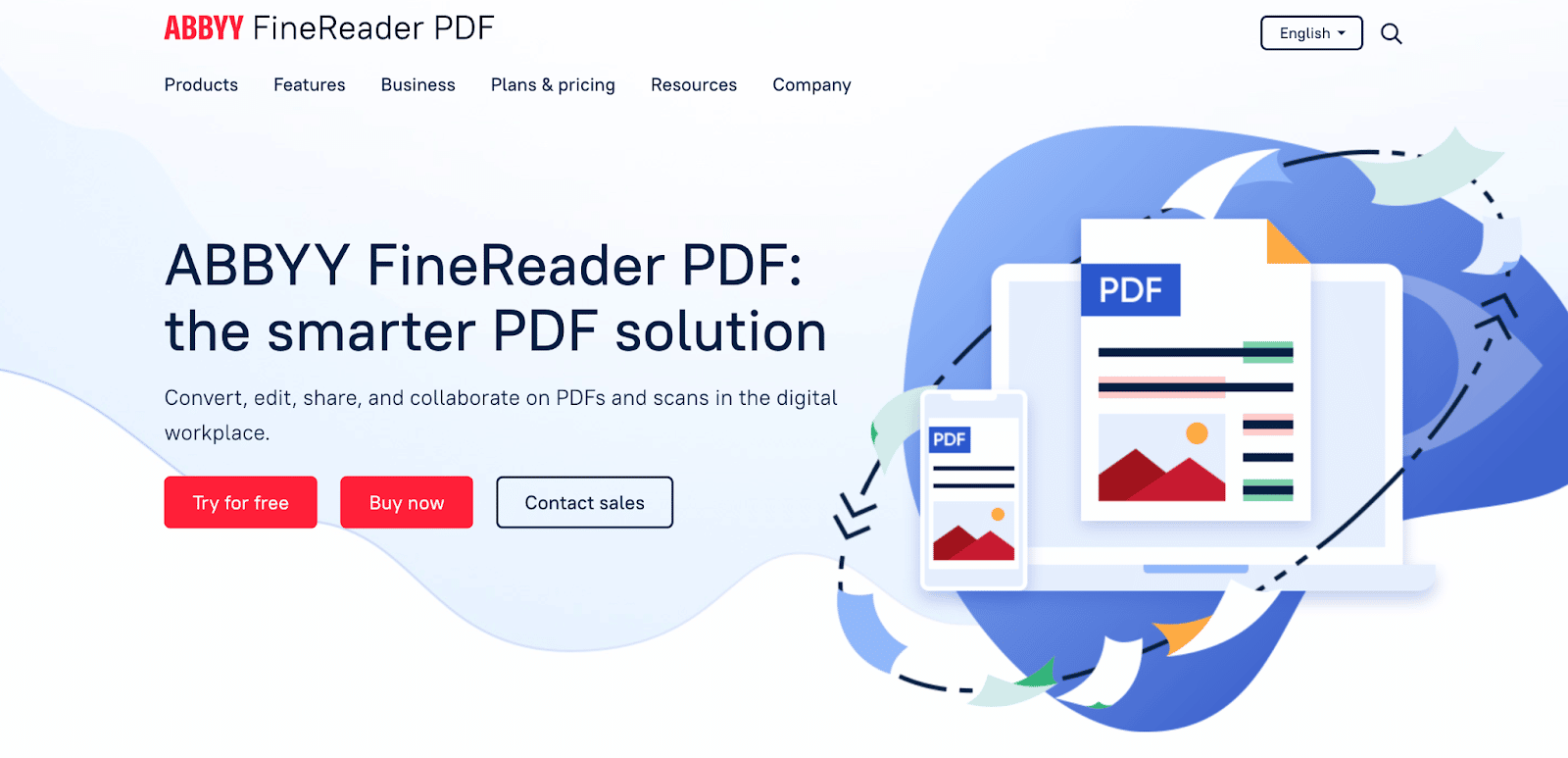 Abbyy can be your best PDF reader & editor to convert, edit, share, and collaborate on your PDF files. You can scan your PDF data and make your digital workplace in advance. It helps you to edit, customize and change the outlook of your PDF files as per your preference. This pdf reader is compatible with Mac, Windows, and other operating systems. So to make your journey more advanced, you can upgrade to premium plans anytime.
5. PDF-XChange Editor

PDF-XChange Editor is one of the best free PDF readers and editors for Windows operating systems. This solution can help you manage, edit, manipulate and share your documents securely. You can use all of its advanced features and make your PDF file maintenance work in advance without any hassles. It also provides affordable premium plans to escalate your work.
Bonus Tip: Get EmbedPress – Best Embedding Solution For WordPress

EmbedPress is the best embedding solution for WordPress users. It not only helps you embed PDF documents on your WordPress site, but you can also embed from more than 150+ resources without coding. You don't have to do any hassle, just copy your preferred resource link or URL and within a few clicks embed your favorite platform documents, files, images, or others into your website.
EmbedPress – the best PDF embedder WordPress solution can also help you to embed, view, download, and customize the design of your preferred PDF document into your favorite Gutenberg or Elementor Editor just within a few clicks. So that you can easily make your PDF files visually attractive that fits your site environment. This is all for showcasing your PDF data in a secure, appealing format that easily drives website visitors' attention.
Key Takeaways Of EmbedPress:
Embed more than 150+ resources with 60,000+ active installations.
Best PDF embedder WordPress plugin with customization facility.
Website visitors can view and download pdf files anytime.
Embed PDF files into your favorite editor Gutenberg & Elementor.
Now It's Your Turn To Explore!
Hope you find this blog helpful and if you try any of the ways mentioned above to read and edit your PDF documents, do let us know of your experience by commenting below; we would love to hear from you.
For more useful information, the latest news, and updates, subscribe to our blog. You can also join our ever-growing community on Facebook to meet more WordPress web creators like yourself and learn more.