Website security is something you should always be careful about when you are involved in online business. You have to check and fix every possible site maintenance, security issue to enhance customer experience on your website. And if your website is WordPress built then this issue can be solved easily using the best WordPress security plugins to protect your website from top to bottom.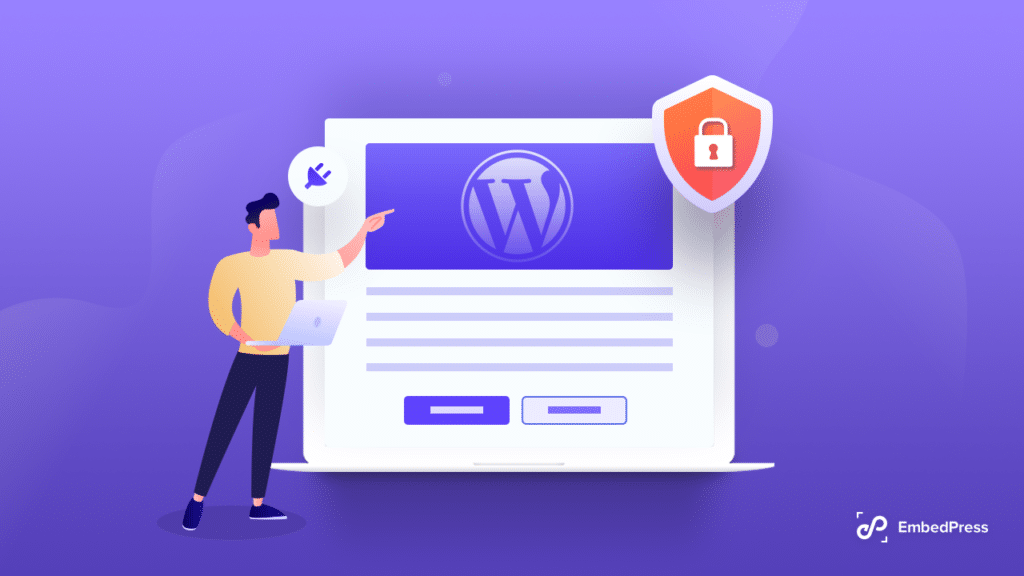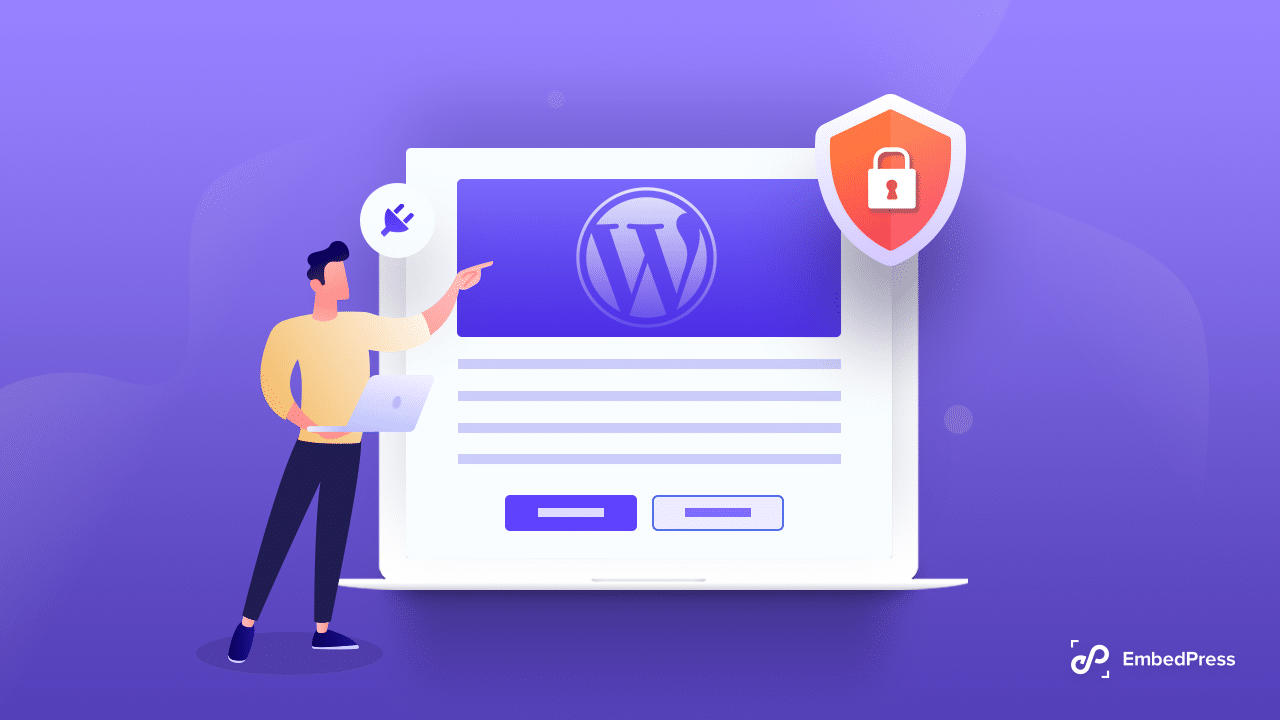 WordPress users can take help using security plugins without any codes or do any further difficult work. But for choosing the best security solution, you should research first and check out what latest features and benefits you can have. Guess what? This blog is all about the top 5 best WordPress security plugins to let you know where to get started with. Stay tuned with us till the end & pick the best security solutions right away.
Learn More: WP Security Audit Log: Gear Up Your WordPress Website Security
How To Choose Best WordPress Security Plugins?
Worldwide 156, 158+ websites are now hacked according to the Internet Live Status counting process. So you have to be careful about any malware attack that can hamper your site security and make it vulnerable.
In the end, if this happened to your website, the process is much more difficult to recover your website entirely. Before anything bad happens to your WordPress security, make sure you have got the right WordPress security plugins to protect your website from any malicious attacks.
Best Ways To Pick Your Ultimate WordPress Security Solution:
Activate security monitoring to get updates all the time about your website issues.
Help you scan files, malware scanning, and any type of thefts right away.
Check blacklist monitoring is there to let you block the spam IPS & domains.
Security hardening process, post-hack actions, firewall & brute force attack protection are included.
Instant alert if any security threat is detected anytime & many more.
Wordfence Security – Best Firewall & Malware Scanner Solution
Wordfence Security plugins for WordPress have got over 4+ million active users. This most popular WordPress security plugin comes with an endpoint firewall and an advanced malware scanner to protect your website from any kind of theft. It comes with all the latest security maintenance features including two-factor authentication that solve any of your site vulnerabilities.
Wordfence Security Plugin Highlights:
Get endpoint protection with a firewall and a malware scanner.
Real-time firewall rule and malware signature updates.
Real-time IP Blocklist & brute force attack protection system.
Include 2FA (two-factor authentication) to make your login secure.
Get an instant notification for any issues with a lot more other latest features.
Pricing
Free and premium versions are available, and pricing starts at $74.
Jetpack – WP Security, Backup, Speed, & Growth Solution
Jetpack is another popular WordPress security, performance, and all-in-one WordPress security solution to get started with. That can help you manage your site security, speed, do backups, and overall performance right away. Jetpack can help grow your website traffic, and make it faster with a lot more other facilities.
Jetpack Security Plugin Highlights:
Automatically backup your website in real-time.
Advanced malware scanner & manage other code threats.
Make duplicate, clone, or migrate your site without hassles.
Force attack, brute force protection and comes with a lot more exclusives.
Pricing
Both Free & Premium versions are available and pricing starts at $4.
3. iThemes Security – Advanced Site Security Plugin For WordPress
iThemes Security plugin is one of the advanced WordPress security plugins that comes with a two-factor authentication system, brute force protection, and many powerful features to manage your site security in advance. You don't have to depend on anything, and it works beautifully to secure your site from any meticulous attack.
iThemes Security Plugin Highlights
Two-step authentication, malware scanner, protection from brute force attract & more.
Lockdown WordPress, fix common holes, and stop automated attacks.
Select the types of your website & active related site secure facilities.
Get instant alerts if any malicious activities are found.
Pricing
Get Free & Premium versions, and pricing starts at $52.
BulletProof Security – Proactive Security Solution For WordPress
BulletProof Security comes with an advanced malware scanner, firewall protection, login security solution, and much more. It counts on one of the proactive security solutions that automatically fixes 100+ known issues or conflicts with other plugins. You can manage your site security and fix all issues if it occurs anytime.
BulletProof Security Plugin Highlights
Firewall, Malware scanner & Database backup
Login security, anti-spam, view security features & more.
Get instant alerts if any security issues occurred.
Reliable, effective & easy-to-use interface with other exclusives.
Pricing: Free & Premium are both versions with a lot more advanced features.
All In One WP Security & Firewall – A Comprehensive WordPress Security Solution
All In One WP Security & Firewall solution for WordPress that comes with comprehensive security features to manage any type of site issues. Get malware scanner, login security, brute force login attack protection, and many more. If you use this solution you can easily ensure your site security and eliminate thefts instantly.
All In One WP Security & Firewall Plugin Highlights
Comes with an advanced firewall, malware scanner & login security protection.
Get instant alerts if any theft comes you can solve then and then.
Brute force security protection, spam detection facility & many more.
Pricing: Free & Premium are both versions with a lot more advanced features.
Protect Your WordPress Site From Any Security Theft Now!
You can now use any of these best 5+ WordPress security plugins and protect your website from any type of theft right away. Hope you find this blog helpful and don't forget to share your opinion by commenting below.
Bonus Tip: Read More Exciting Blogs Like This
If you want to read more blogs like this subscribe to our blog and join our Facebook community for more details.