There are now a whole collection of plugins made specifically to provide customized content blocks for Gutenberg and enhance your web-building experience. If you love creating your website using Gutenberg and looking for the best plugins for Gutenberg block templates, then this blog is for you.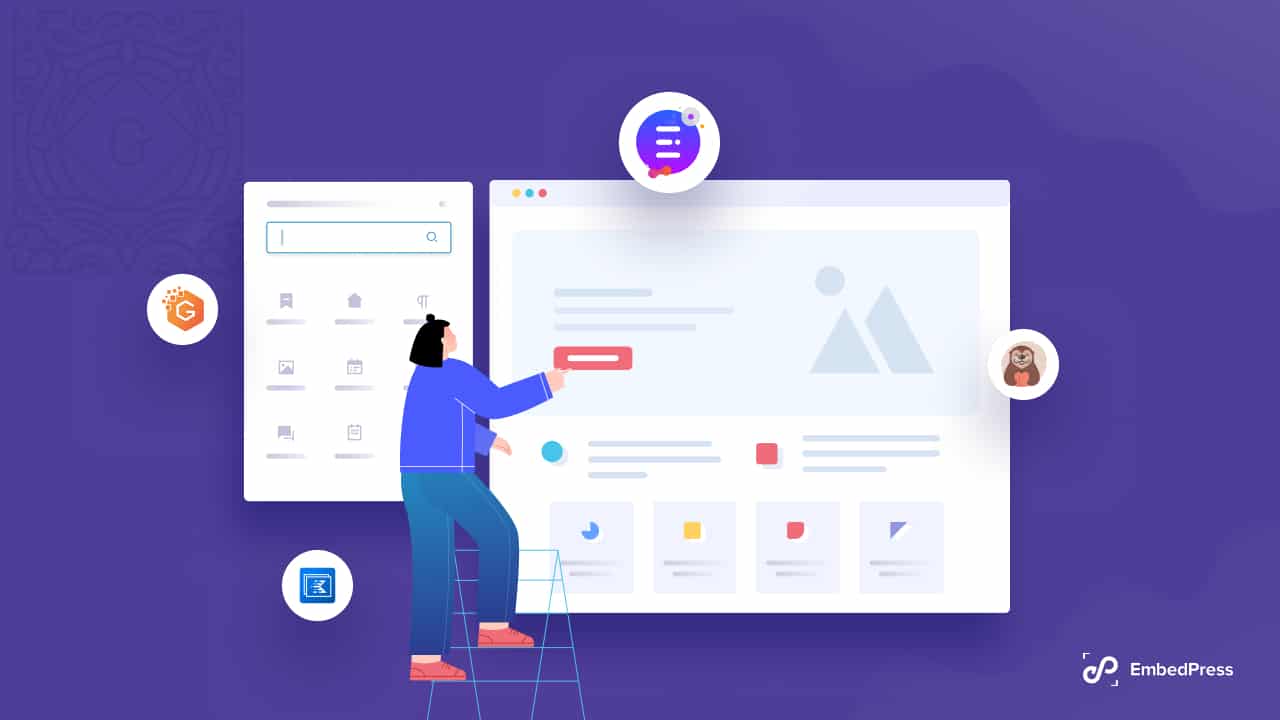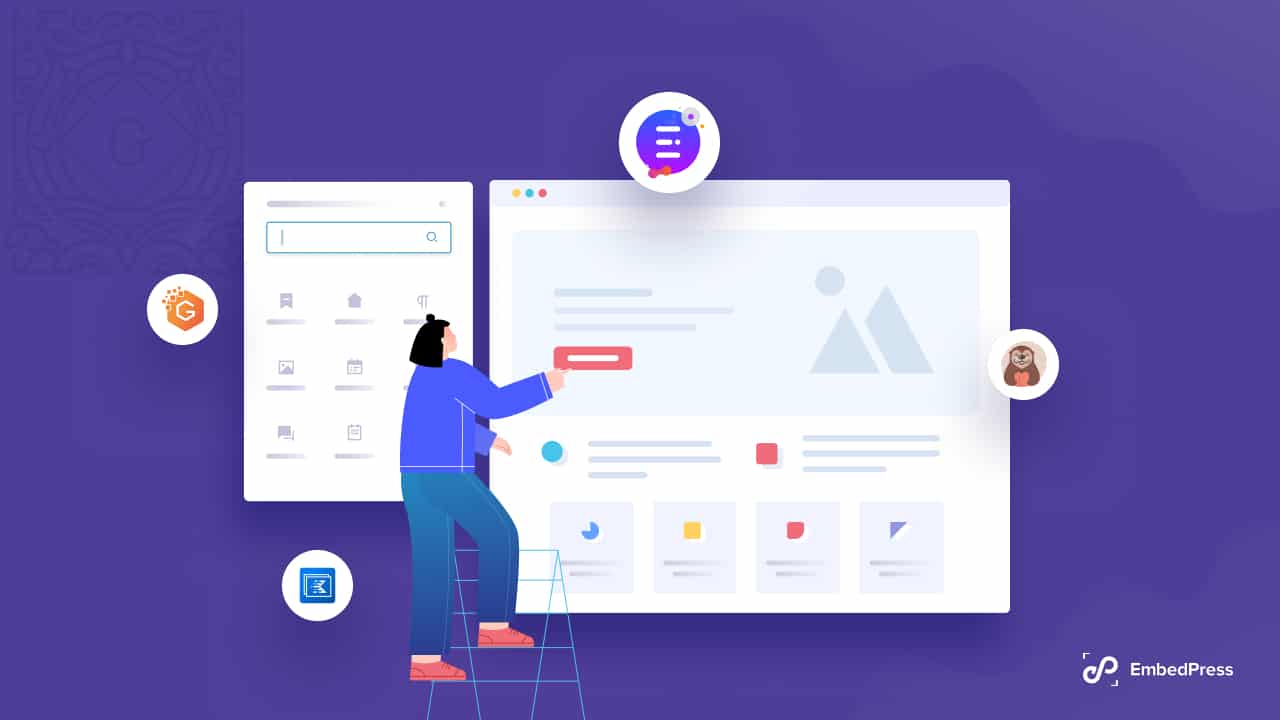 Why Should You Use The Plugins For Gutenberg Block Templates?
If you are a fan of WordPress default block editor, you already know how easy it is to use. In Gutenberg Editor, there are already some pre-built blocks like buttons, images, tables, and much more. The Gutenberg block editor offers many good features that are hardly possible with Classic Editor.
The pre-built Gutenberg block templates are easy to import and personalize. These help you to create a structure to design your web pages and posts. You just need a few clicks to make them match your website. A lot of your time, energy, and effort is saved if you use the premade Gutenberg blocks to design your website.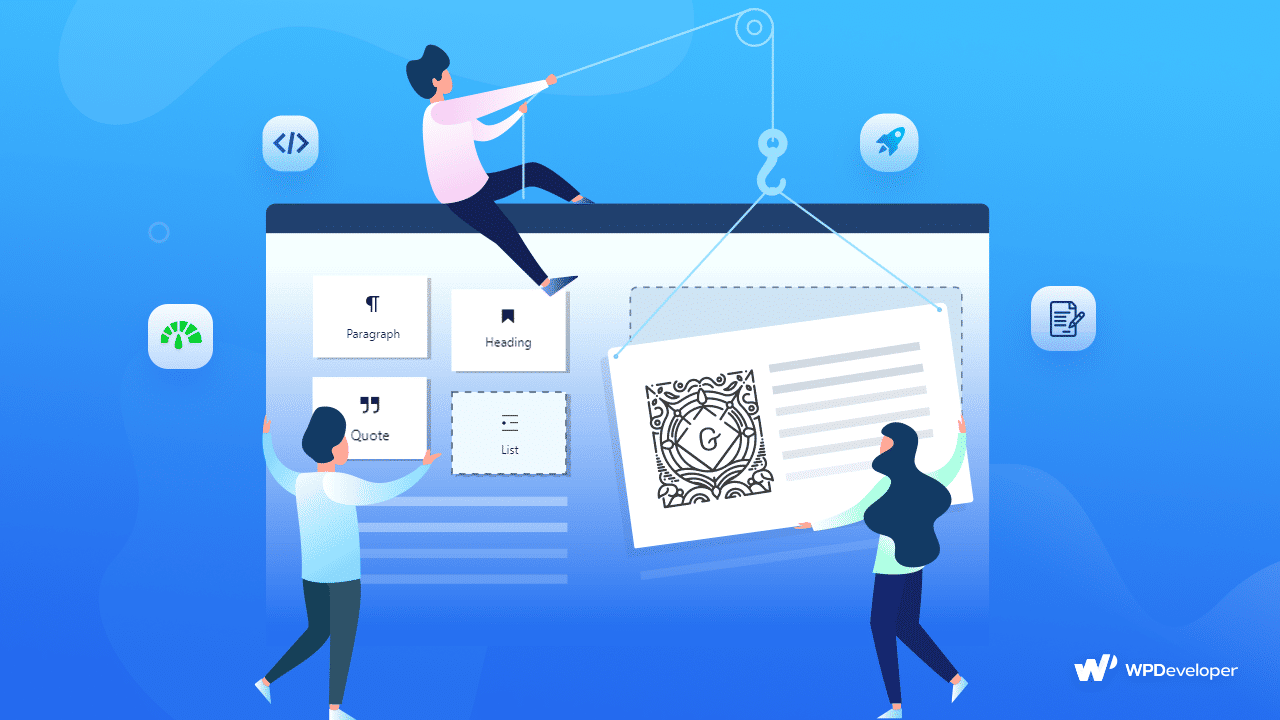 On top of that, using Gutenberg block templates may help you come up with better design ideas. These block templates work as a source of design inspiration, especially for beginners who barely have an idea of how to start. With full freedom to customize, you can design your sites.
6 Best Free Gutenberg Block Templates Plugins For Your Website
To expand your content creation, it is recommended to use plugins for Gutenberg Block templates. So, without any further delay, let's start with the 6 best plugins for WordPress Gutenberg block templates that come free!
Essential Blocks For Gutenberg

In this list, we want to include Essential Blocks For Gutenberg as the best plugin for Gutenberg block templates. Within a very short time, this Gutenberg plugin has become a favorite for many. For those willing to create a fantastic website in Gutenberg, this free Gutenberg plugin is a must-try. It offers 40+ amazing, unique, and customizable blocks to uplift your page-building experience in Gutenberg.
Info box, Feature List, EB NFT Gallery, EB Openverse, Advanced Video, Countdown, and Social Share are among the most unique blocks of this fantastic plugin. It's a free plugin that comes with many advanced features to customize your blocks the way you love.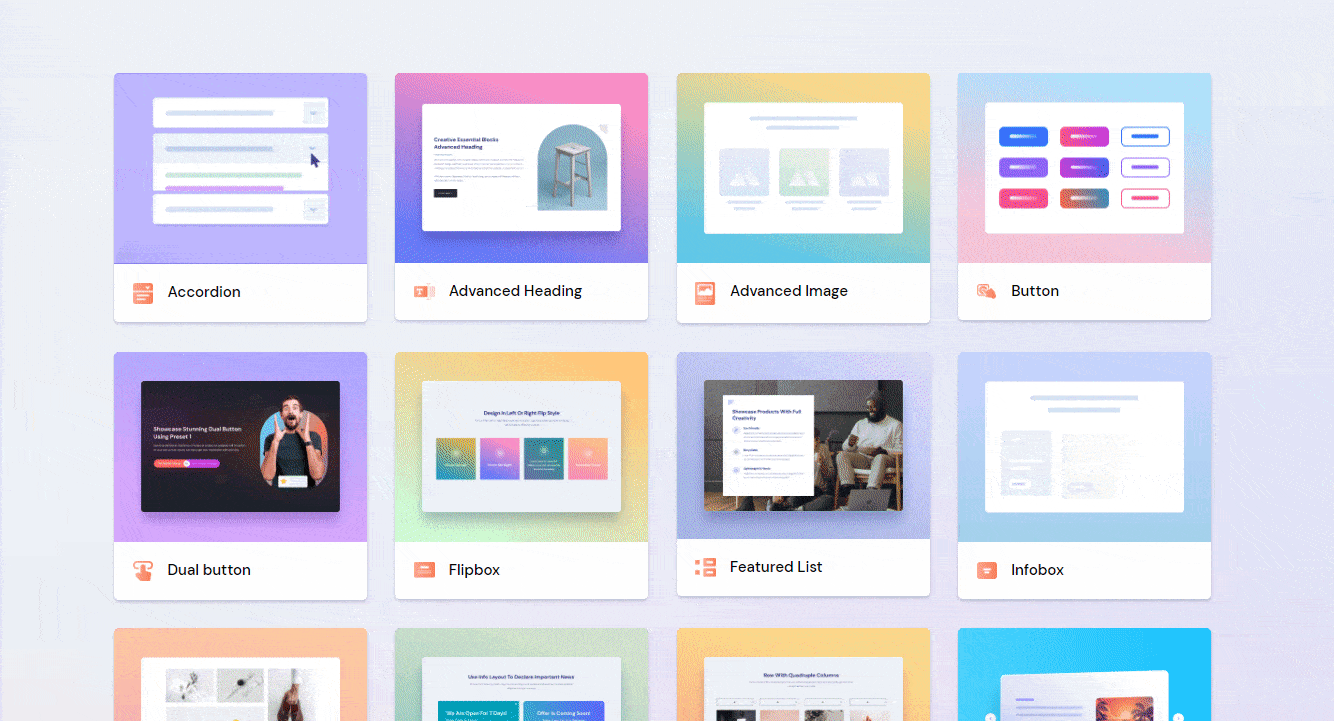 In terms of the number of blocks this free plugin offers, advanced customization & styling capabilities, this is among the most powerful Gutenberg block template plugin. With its endless customization options, you can design unique and creative layouts for your website pages and posts. This powerful plugin makes it easy to create fully responsive web pages in the Gutenberg block editor and ensures a pleasant user experience.
Otter – Gutenberg Blocks

The next best plugin for Gutenberg block templates is Otter. This is a lightweight plugin that offers some useful Gutenberg blocks. To design your website pages and post in WordPress, you can choose this plugin that has both free & PRO versions. There are 23+ ready Gutenberg block templates in Otter for a smoother page-building experience. You can style & customize the blocks as needed.
Section, Advanced Heading, Slider, Accordion, Tabs, Countdown, Contact Form, and Product Review are some of the Gutenberg blocks that Otter has to offer. The PRO version offers some useful block conditions like URL Query String, Date Range, WooCommerce Products in Cart, etc.
CoBlocks
In this list of the best plugins for Gutenberg block templates, we have CoBlocks by Godaddy. This is a very easy-to-use plugin for creating professional web pages easily in Gutenberg. It has 32 unique blocks to design your website. CoBlocks is a lightweight WordPress Gutenberg block plugin and is good for beginners.
This plugin comes free with a good range of customization options. However, you might face compatibility issues with particular themes which is a limitation of this Gutenberg block template plugin.
Kadence Blocks

Another popular plugin for Gutenberg block templates is Kadence Blocks. This WordPress Gutenberg block plugin is not fully free. Along with the most commonly used content blocks like Buttons, Accordions, Tabs, Testimonials, Images Galleries, and icon lists, this Gutenberg plugin has a unique Row Layout block. You can create customizable row and column layouts with this block.
Genesis Blocks

Genesis Blocks is the next best plugin for Gutenberg block templates in this list. There are 15 new Gutenberg blocks in this plugin and a suite of 130+ pre-built sections. This is a responsive plugin that swiftly adapts to most devices. For a smooth user experience, all the layouts are optimized. Genesis Blocks has both free and PRO versions but the free version offers a minimal number of blocks. You will get 15+ blocks in the free version of this plugin.
Gutentor

If you are looking for a free plugin for Gutenberg block templates, you may choose Gutentor. This WordPress Gutenberg plugin offers over 31+ blocks with unique ones like Video Popup, Custom Query, Restaurant Menus, and more. The blocks are easily customizable. This is a good plugin for those who want access to a vast collection of blocks in one plugin.
So, here we end with 6 of the best Gutenberg block templates for your website. Since most of them are free or freemium, you can easily try the one you like and share your experience with us in our Facebook Community and subscribe to our blogs for more easy-to-follow guides to enhance your web-building experience.
Recommended Reading: How To Embed Any Content In Gutenberg With EmbedPress
The Gutenberg block editor for WordPress includes fantastic features and blocks that make it simple to add anything, which is fortunate for WordPress users. You will find specific blocks to include interesting visuals, YouTube videos, and social media content, for example. However, if you're looking for an easy solution, choosing embedding plugins can be a fantastic substitute. Let's see how EmbedPress works to quickly embed any content in Gutenberg!