Embedding an Instagram hashtag feed to your WordPress site will help your brand and business by displaying the most recent images, posts, or any other type of content you've shared on Instagram to your potential customers for that specific hashtag. The main advantage of embedding this sort of social feed on your site is improved brand recognition. In this blog, we will discuss how you can easily embed Instagram your hashtag feed to a WordPress site without coding.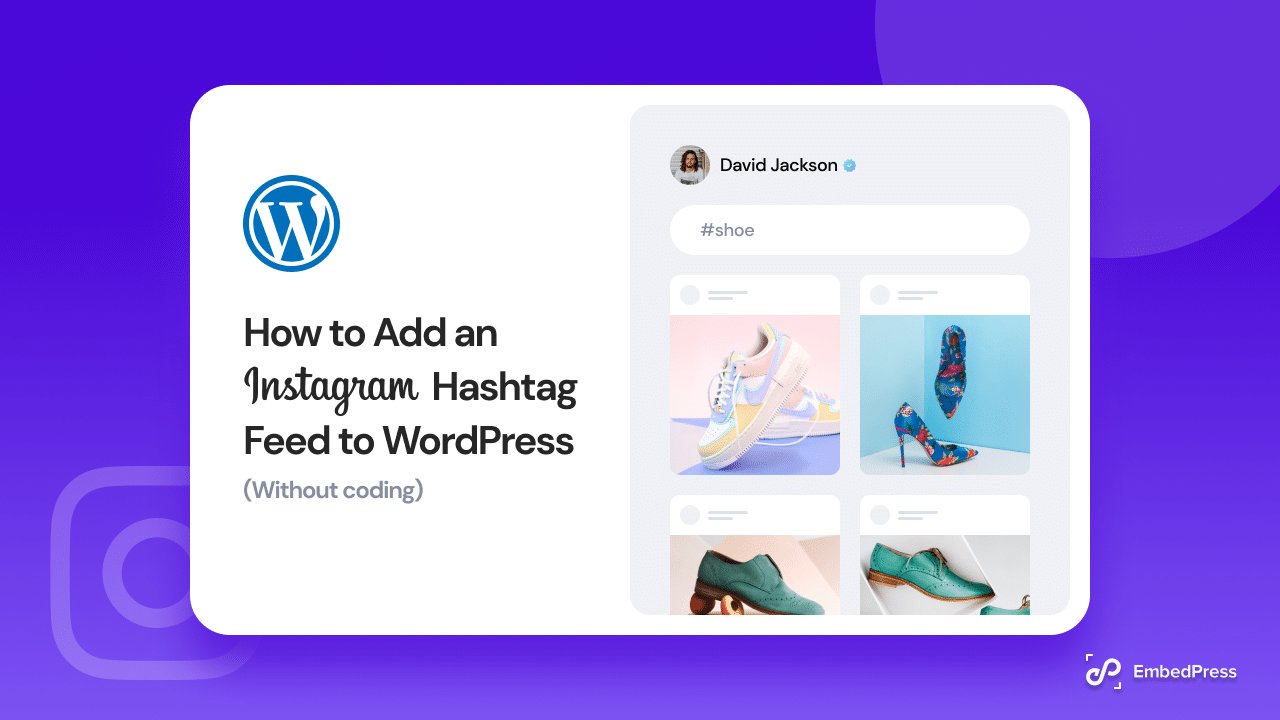 5 Benefits Of Embedding Instagram Hashtag Feed-In WordPress
There are tons of benefits to embedding an Instagram hashtag feed on WordPress websites. Let's talk about some of the major benefits down below
1. Boost User's Engagement
Consumer engagement is the most important part of any website owner's business since it increases audience awareness and relationship with the brand. By integrating Instagram hashtag posts on your website, you may boost visitor dwell time and provide them with meaningful and innovative stuff, which increases their engagement on the website.
Instagram hashtag postings are eye-catching and immediately grab the audience's attention when visitors see vivid hashtag posts on the platform. By adding unique and appealing Instagram hashtag postings on your website, you may increase visitor dwell time and interaction.
2. Build Trust & Credibility Of Your Website
Showcasing user-generated material on the website increases the authenticity and validity of the content contributed by consumers and followers of the company.
Collecting and embedding hashtag posts allows you to leverage social media material on your website while also boosting the trustworthy content that your clients are seeking on social media platforms.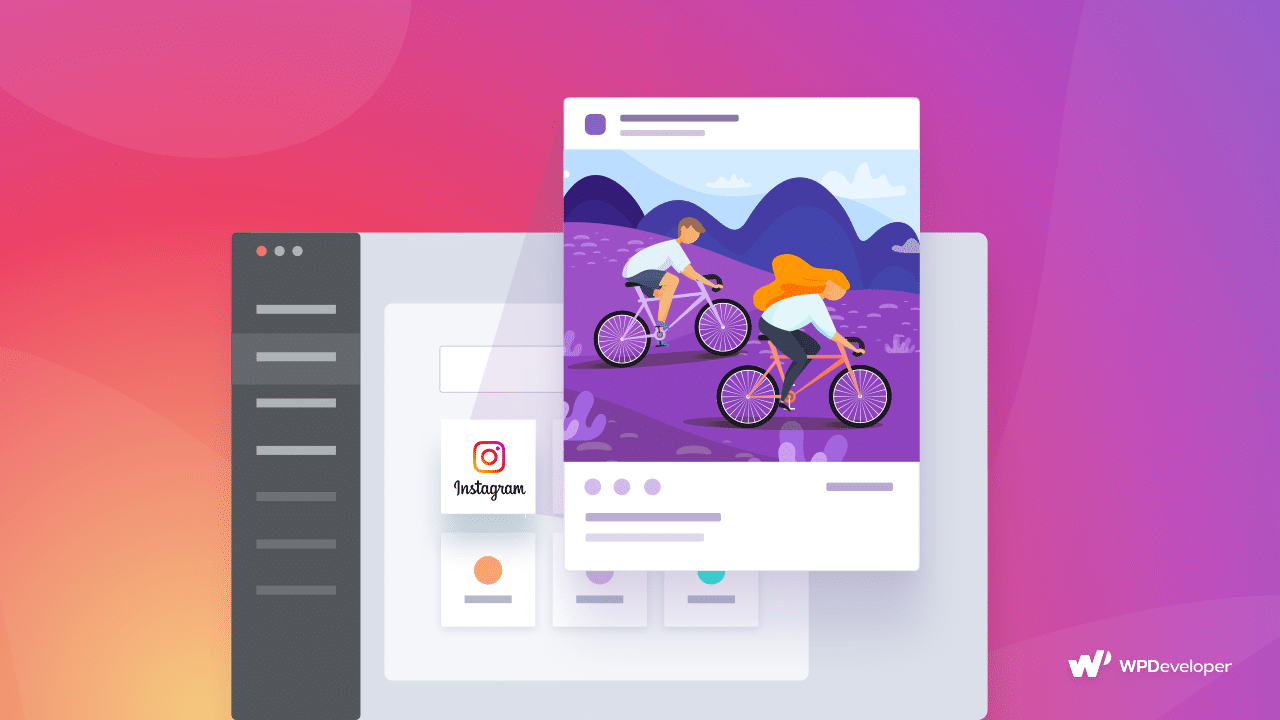 3. Skyrocket Conversion Rate
Whenever you sell products and services on your website, Instagram hashtag postings improve the buying experience of your customers by linking them with real-life product images and consumer engagement.
Hashtag posts link your visitors with individuals who are already benefiting from your products and services and share their experiences with additional audiences.
Instagram hashtag posts increase social proof, enticing your consumers to purchase the same product or service that others are discussing in their hashtag posts.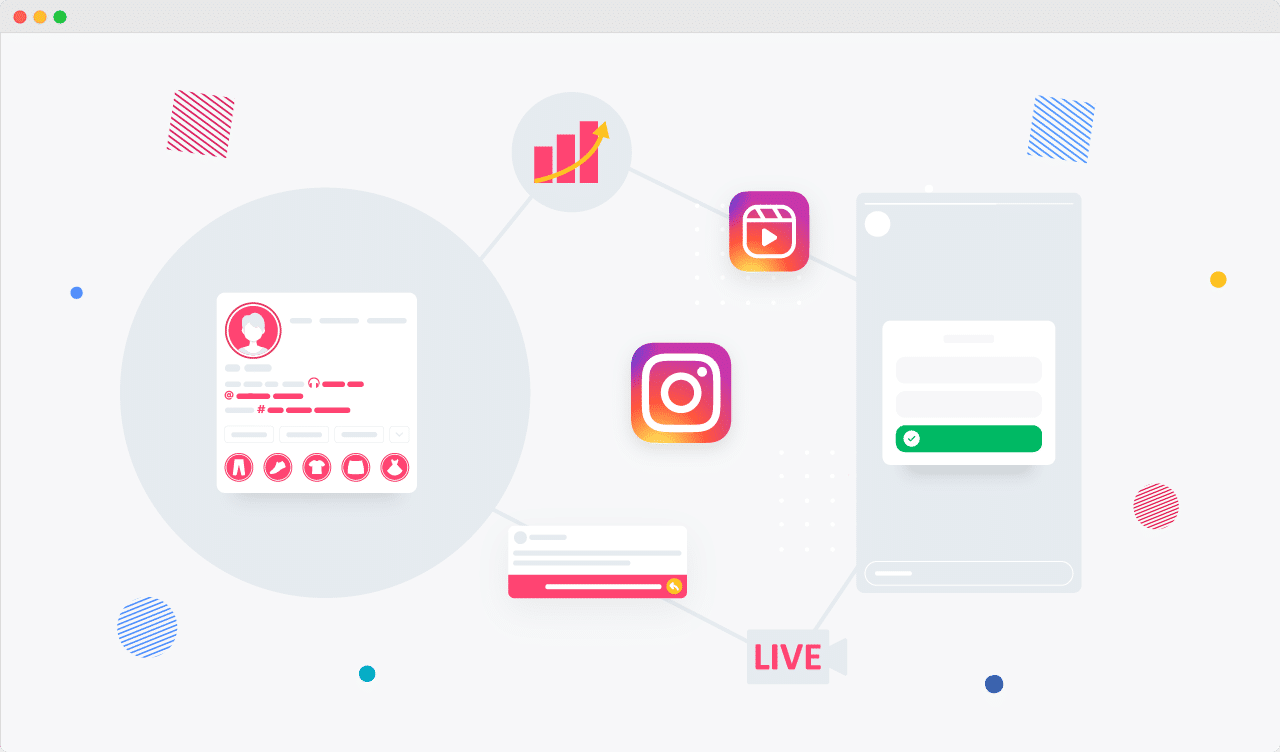 4. Showcase User Generated Content
On Instagram, people love to share their opinions, thoughts, recommendations, and experiences. Whether these encounters are tied to a brand or their personal lives, they don't pass up any opportunity to brag.
People actually enjoy creating user-generated content, so make use of it. You may display user-generated content to website visitors by embedding hashtag postings on your website. Displaying your user-generated material technically helps you to convert your users into brand ambassadors. Where you may display genuine customer reviews.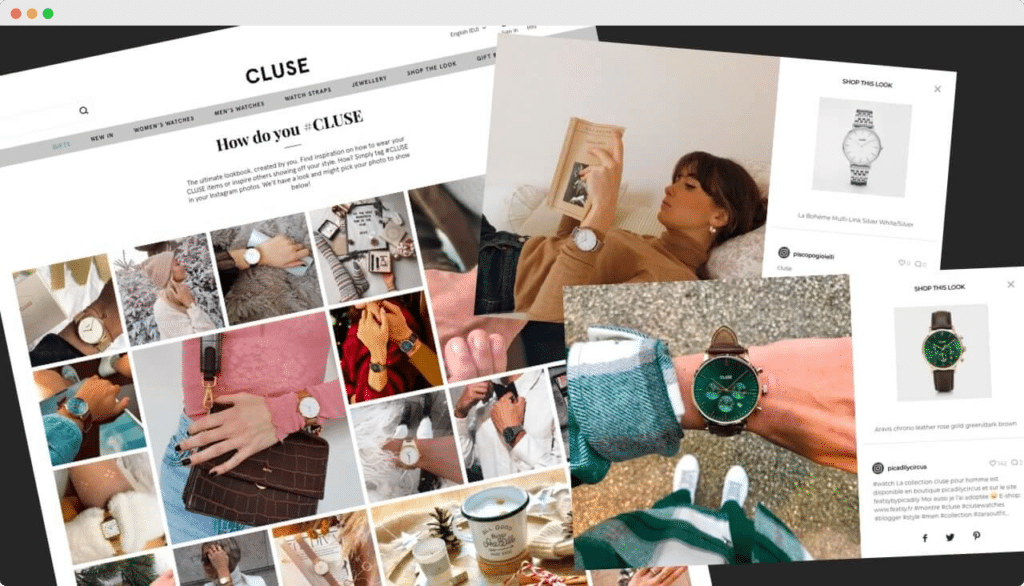 5. Improve Your Website Outlook
Instagram hashtag feeds may transform a dull website into a visually appealing one. Instagram is a popular place for people to spend more time. Do you understand why?
Because Instagram's overall display of posts is very outstanding and attractive, users are enticed to remain for an extended period of time. The same is true for embedding integrated Instagram hashtag feeds on websites; these Instagram feed make your website more vibrant and capable of keeping your visitors linked to the page.
The embedded Instagram hashtag feed enhances the overall functionality of the website and makes it more engaging and appealing.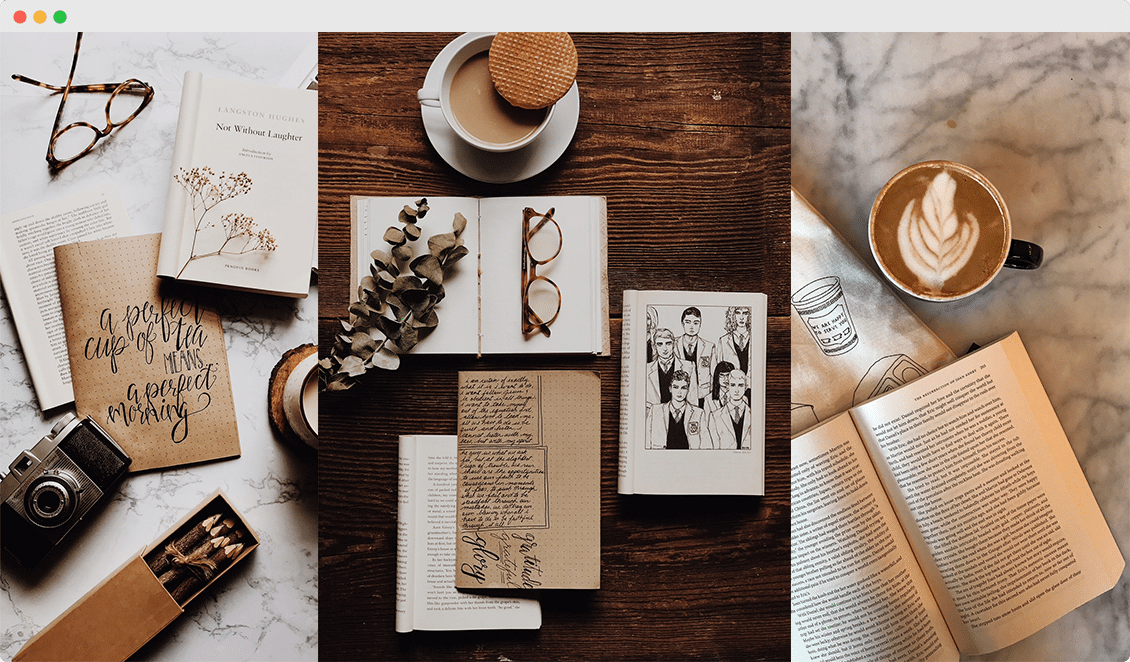 3 Ways To Embed Instagram Hashtag Feed Without Coding
There are many ways where you can easily embed an Instagram hashtag feed on your WordPress website but some of them require heavy coding. In this blog, our focus will be to follow a non-coding process for your Instagram feed. Let's dig deeper into the process.
1. Showcase Instagram Hashtag Feed With Instagram Feed Pro
Instagram Feed Pro simplifies the process of creating and displaying an Instagram hashtag feed on your WordPress site. Instagram Feed Pro, unlike other Instagram plugins, allows Google to crawl your feed content. 
Google will index the image alt text and captions of those photos every time your feed is updated. This is why we propose Instagram Feed Pro—it allows you to effortlessly incorporate a hashtag feed and immediately increase your blog SEO without having to create additional content.
All you have to do is download and install the plugin, open an Instagram business account and generate the token. There are tons of customization options with this plugin. You can switch between various layouts as well as highlight your focus content with various effects. 
2. Embed Instagram Hashtag Feed With Tagbox
With Tagbox you can easily embed your hashtag feed without any coding. The process is very simple and easy. First, you have to generate an Instagram feed widget with this plugin. The widget will be in your main editor panel for future use. 
After that, you will need to create a hashtag feed embed code from Tagbox. To embed it in your WordPress site you have to follow these steps:
Generate the hashtag embed code from Tagbox.
In your WordPress backend, navigate to the page where you want to embed the Instagram hashtag posts.
In the upper left corner of the WordPress Editor, click "(+) Add Block."
Select Custom HTML from the Formatting menu.
Copy the code and paste it into the editor.
Publish your page.
This is how you can easily embed an Instagram hashtag feed on your WordPress website.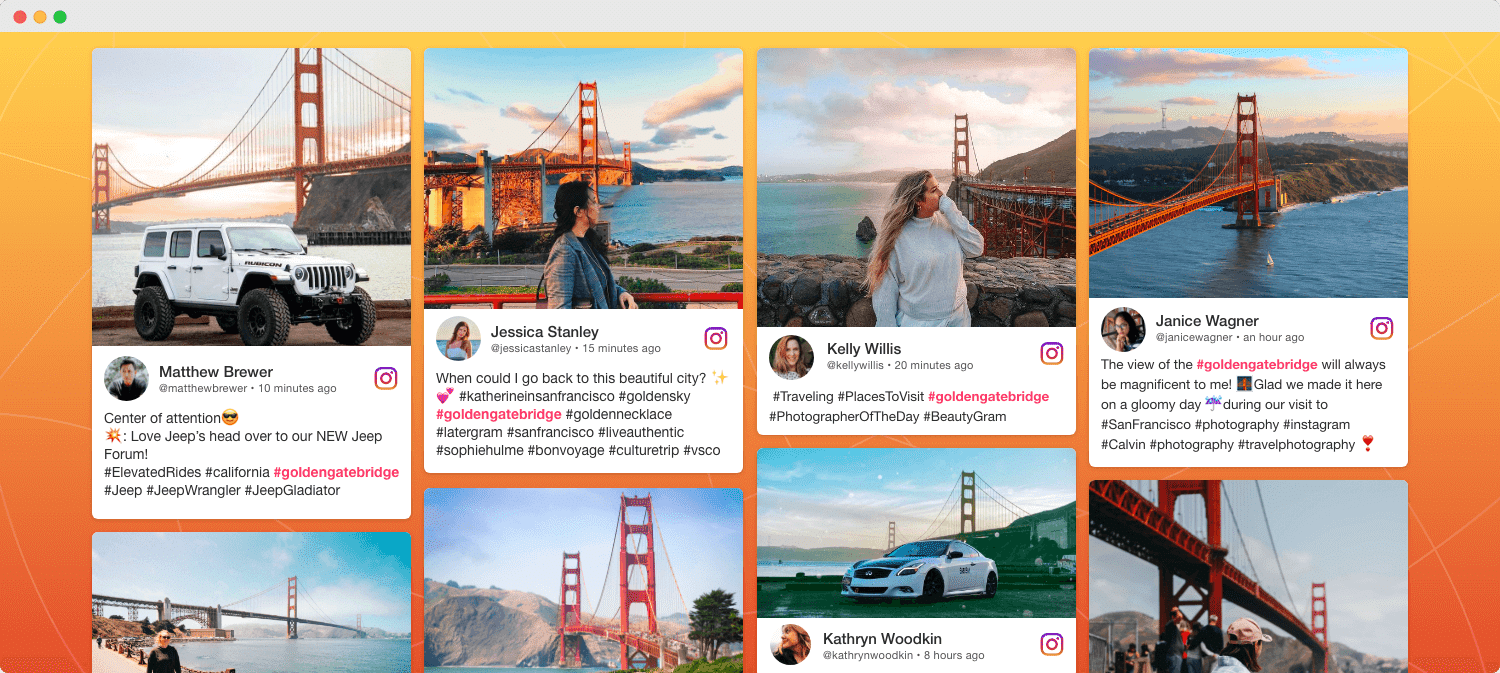 3. Display Instagram Hashtag Feed With EmbedFeed Platform
EmbedFeed creates and displays photographs and posts from a variety of social media channels, particularly Instagram. This is one of the greatest solutions for user-generated content, allowing you to gather Instagram posts and integrate Instagram feeds on any website using a simple HTML code and for WordPress, just a simple shortcode.
You can use this tool to enter an Instagram hashtag, get a feed of Instagram posts or images published with that hashtag, and generate a unique HTML code or shortcode that you can simply integrate into your WordPress website. 
On your WordPress website, press the '+' icon on any page and paste the shortcode and your hashtag feed will appear on your website's front end.  The best aspect is that the Instagram feed widget auto-updates, so if there is a new post for a given hashtag, the feed will immediately reload.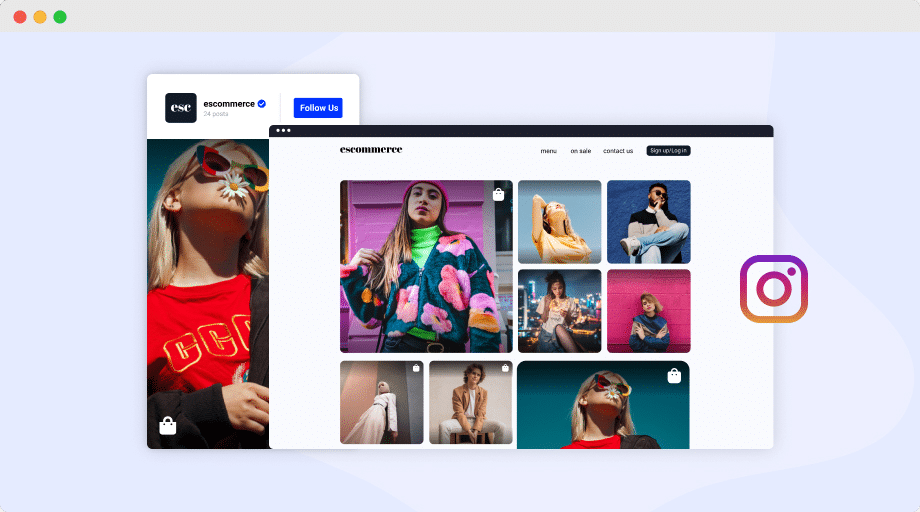 Skyrocket Social Media Reach With Instagram Hashtag Feed
Adding your hashtag feed for Instagram can be a big boost for your business. You will have the chance of ranking higher in the popular search engines. And the best thing about this process is that you can easily embed your hashtag feed on your WordPress website without any complex coding. 

Feel free to share your feedback in the comments section, subscribe to our blog, and join our Facebook community for more exciting news and updates.