Did you know that you can embed weather widget to your WordPress website to subtly add more values and increase your retention rate? When you are creating a website, it's ideal to add more useful and insightful features to it. Let's see how a weather widget can come to your use and how to embed it easily.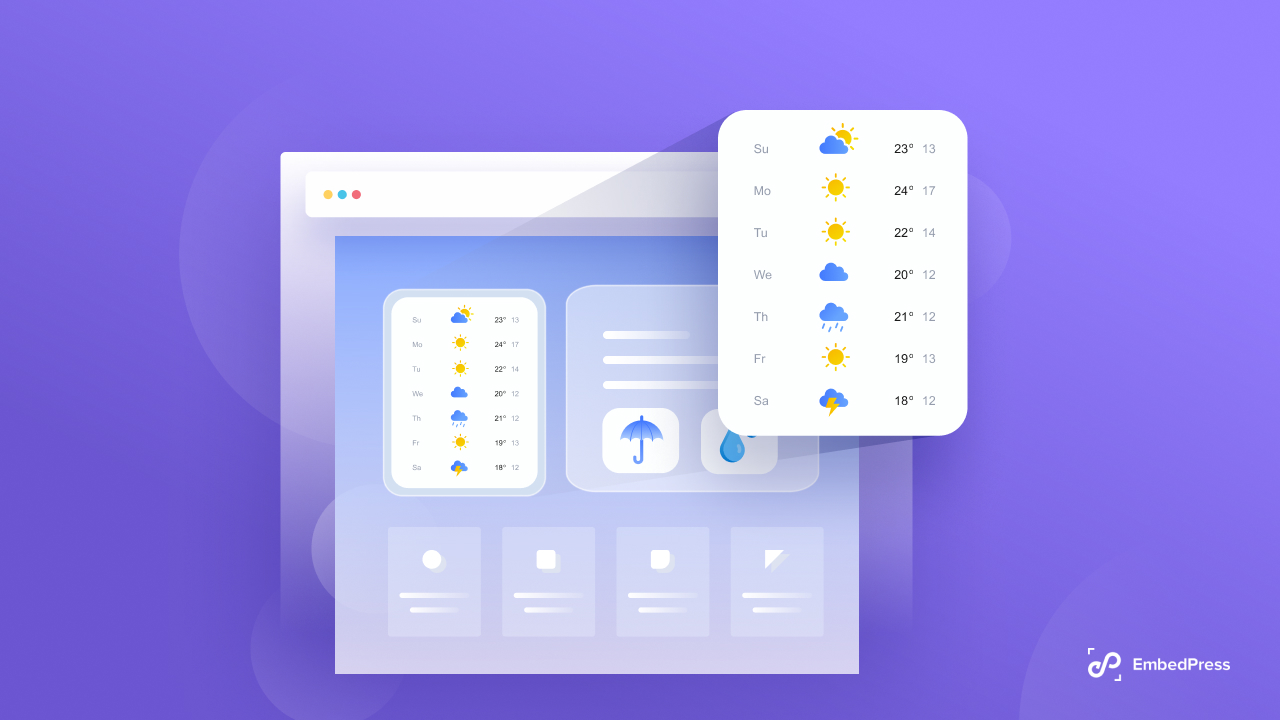 ⚡Use Of Weather Widget For Any WordPress Website 
You can always add a weather widget to any type of website to make it more informational and useful. If you have a newspaper website, for example, you can display the weather update in the corner. People will no longer need to use a separate application to check weather updates for their location. For instance, Yahoo! Is using a weather update as well to make it more convenient for their visitors.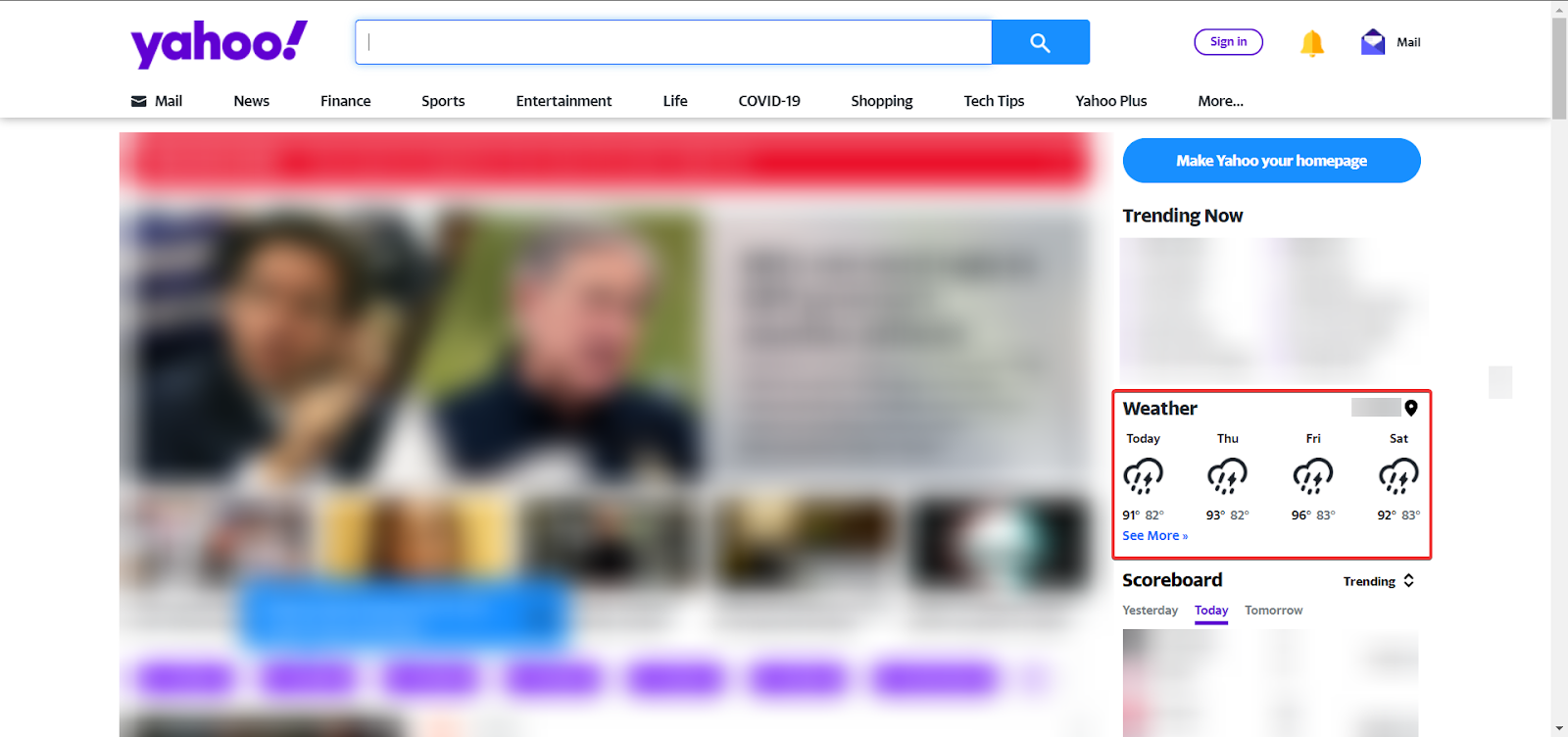 If you have a WooCommerce website, you may show weather updates for your customer's location in the same way. Assume that your customer's location has been experiencing severe weather for a long time. If people order based on the weather updates that you display on your website, they can expect that the product delivery would be delayed.
To embed weather widgets on a travel agency website is also a good idea. Customers can simply arrange their travel schedules depending on the weather report if you can provide weather updates on your website.
Weather widgets, like these use cases, can always improve the functionality of your website by being placed in the right place. People nowadays want all of their information in one location. Many popular WordPress weather plugins make it simple to embed weather widget in WordPress website and convert it into a helpful platform for sharing information. We have put together some probable use cases of weather widgets for some websites. 
You can always add more useful features like this and make your website look more interactive. If you are a local brand, providing weather updates can be useful for your website visitors and they will keep coming back as well. 
🔥Popular Weather Widget Plugins To Use In WordPress Websites
If you want to use WordPress plugins to embed weather widgets, the WordPress plugin directory has both free and premium plugins. You can save time and work by using plugins instead of manually updating weather updates. In this blog, we'll look at some of the plugins that can provide unique weather forecasting features and be of great value to you. 
1. WP Forecast

WP Forecast is a free WordPress weather widget plugin that collects information from various sources and displays it on your website. The plugin includes a number of noteworthy features, such as localization customization and availability, that make it an excellent choice for your website. Furthermore, the plugin is available in more than 12 different languages. The plugin is also very easy to use. You can embed weather widgets as its user experience is excellent. The time has been correctly displayed since it forecasts live weather updates. Weather forecasts for the next seven days and nine nights are also available.
2. Location Weather

Location Weather is a fantastic WordPress weather widget plugin with some of the cleanest coding you'll ever see. The plugin may make your website even more appealing than it is now, and you can be assured that it will appear great on any device and screen size. It is simple and light, so your website's speed will not be harmed. Premium features include auto-location for weather reports as well. 
3. Weather Atlas Widget

Weather Atlas Widget is the widget you're seeking if you want a real-time fetching weather widget for your website. It has a user-friendly style that will complement the look of your website. Visitors to your website do not need to leave the page to see the complete weather forecast. The best aspect to embed weather widgets is that you can display weather updates for as many countries as you want. Weather forecasts can be accessed and viewed by anybody from all around the world. For the convenience of users, this plugin also supports numerous international languages.
4. Weather Forecast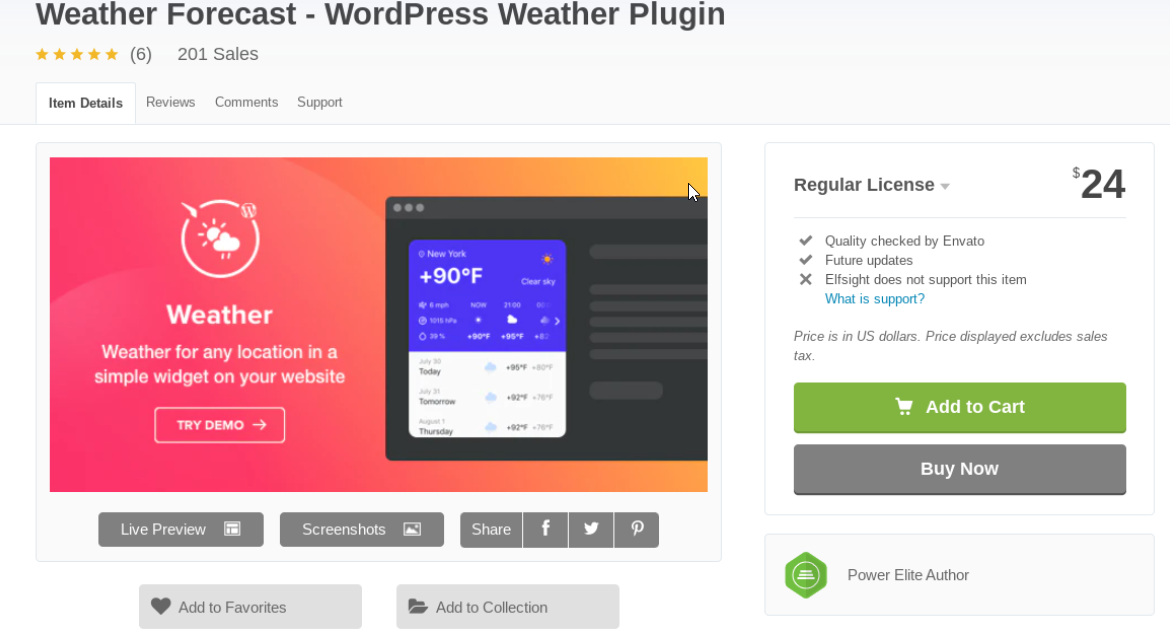 Weather Forecast is a premium weather widget for embedding weather forecasts. It has a user-friendly and dynamic interface that anyone may utilize. This plugin allows you to include weather updates via shortcodes, blocks, and even a custom widget. It also includes temperature, airspeed, and humidity updates, as well as basic weather data. If you embed weather widgets like this, you'll also have a variety of design possibilities. Weather Forecast is a reliable plugin that displays weather updates quickly and effortlessly.
5. Simple Weather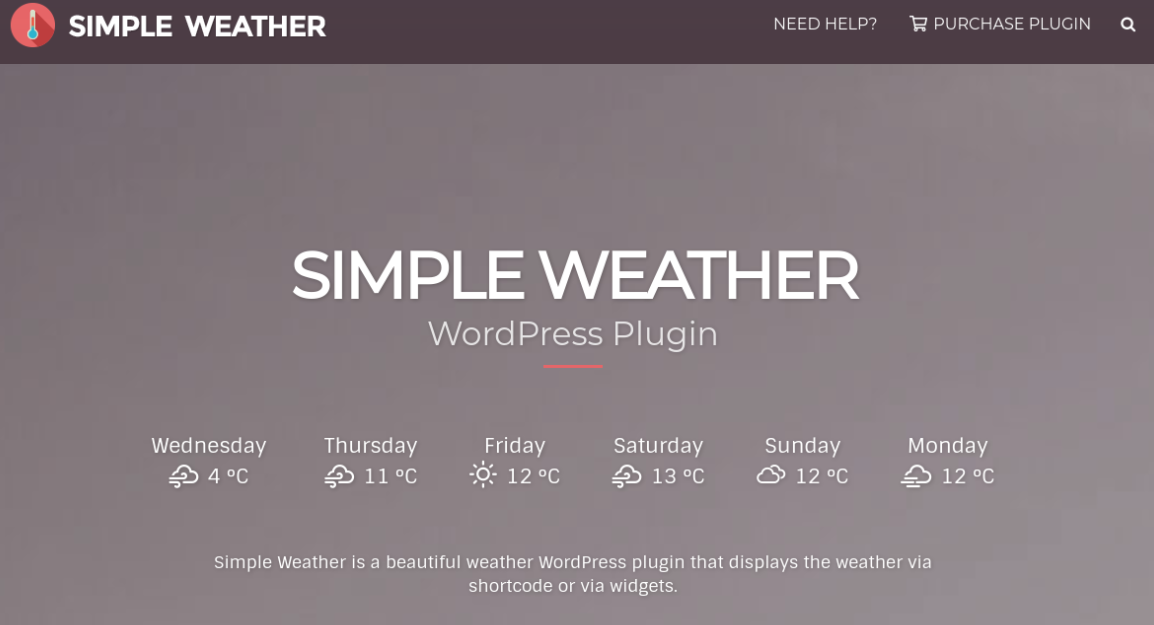 Simple Weather is another premium weather widget for WordPress. It has a modern design and an interactive UI that is very easy to use. Shortcodes can be used to extend the plugin's capabilities. You may also see weather forecasts for up to the next seven days. This plugin allows you to do everything from setting your location to displaying forecasts in 15 different languages. This weather widget can be placed anywhere you like.
If you're using WordPress, the best approach to embed weather widgets is to use plugins. We've included the most popular weather plugins, which range from free to premium. If you've already opted to utilize one of these plugins, think about which features you'd like to see in your weather update. Subscribe to our blog to read more helpful blogs like this. If you have any further insights on how to use weather updates on websites, please join our Facebook community and share them with others.