Whether you are a project manager for a business looking to collaborate effectively with your team or a blogger aiming to display an ongoing project's progress, embedding Trello boards on your WordPress site can be a total game-changer. There's just one catch – it's not an easy task to do. But fear not, as we've got you covered. In this blog post, we will guide you through how to embed Trello boards on your WordPress site effortlessly, without any coding skills required!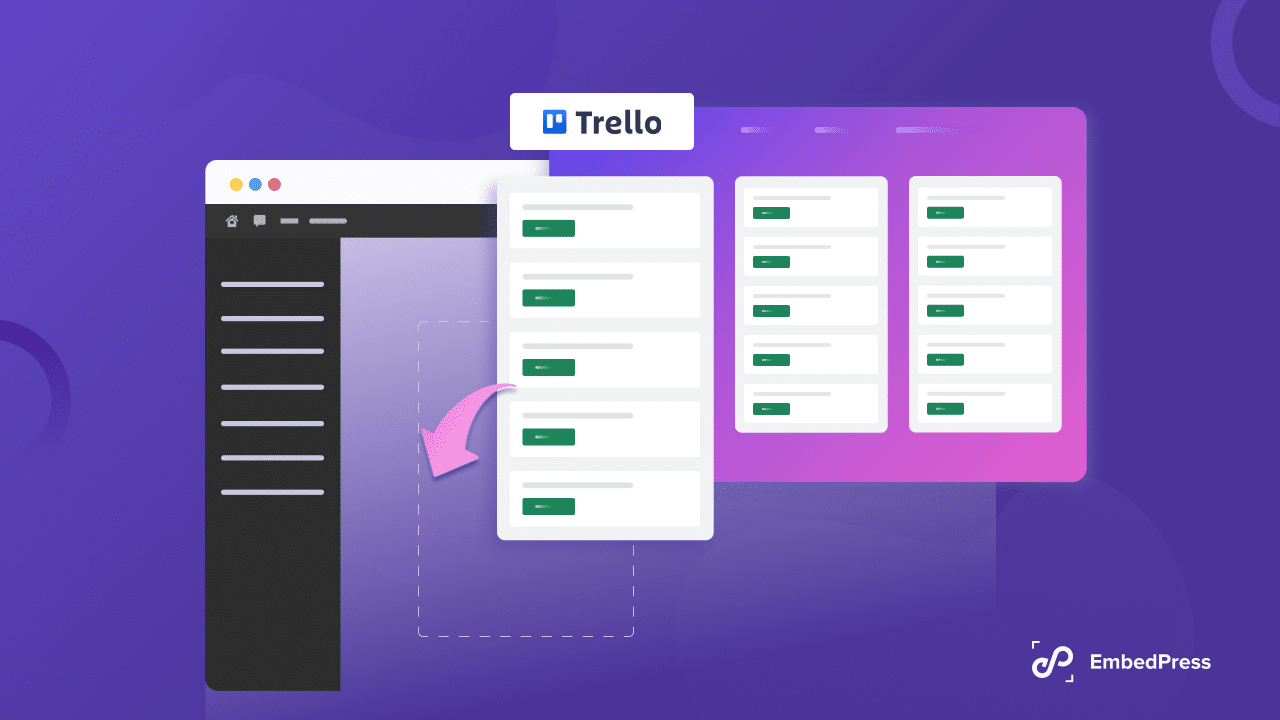 Why Should You Embed Trello Boards On Your Website: Benefits & Reasons
Before we dive into the technicalities, let's understand why embedding Trello boards on your website can take your project management or team collaboration experience to the next level. Trello is a popular project management tool that helps individuals and teams organize tasks, projects, and ideas on customizable boards.
Sharing these Trello boards or individual cards on your website can, however, boost your team's productivity, collaboration, and more: 
📋 Enhanced Collaboration: By embedding Trello boards, you allow team members, both internal and external (if any), to access public project updates in real-time, fostering collaboration, transparency, and efficiency.
📋 Information Centralization: Instead of navigating between various platforms, your team or website audience can conveniently find all the project-related information in one place – your website. You can add informed details about each task or project step while embedding Trello boards or cards.
📋 Display Public Roadmaps For Long-term Projects: Sometimes, your clients or customers might want to know the future plans or tasks you have planned for a project before they commit to partnering with or purchasing from your team. With a Trello board embedded directly into your website, all potential customers, clients, or partners will be able to see the entire plan for themselves and make informed decisions.
📋 More Engaging Content: Embedding Trello cards or boards to your website can help make it more interactive and engaging, which can captivate your audience and keep them coming back for updates. The organic flow of traffic will increase, and so will click rates and conversions on your website.
Easy Guide To Embed Trello Boards On Your WordPress Site
While there are some ways you can integrate or embed Trello Boards or Cards into your WordPress website, the easiest way to do so without code is to use an iFrame link. In this blog, we will guide you on what you need to do to embed iFrame links without any complication or hassle.
But you cannot just embed any Trello Board to your website; to ensure anyone visiting your website can easily view the contents or cards of the board, you need to set it's privacy to public. So, first, ensure that your board's visibility is set to "Public" using the Visibility option located next to your board's title in the top toolbar. After making this adjustment and confirming your choice, your Trello board will be primed for iFrame linking.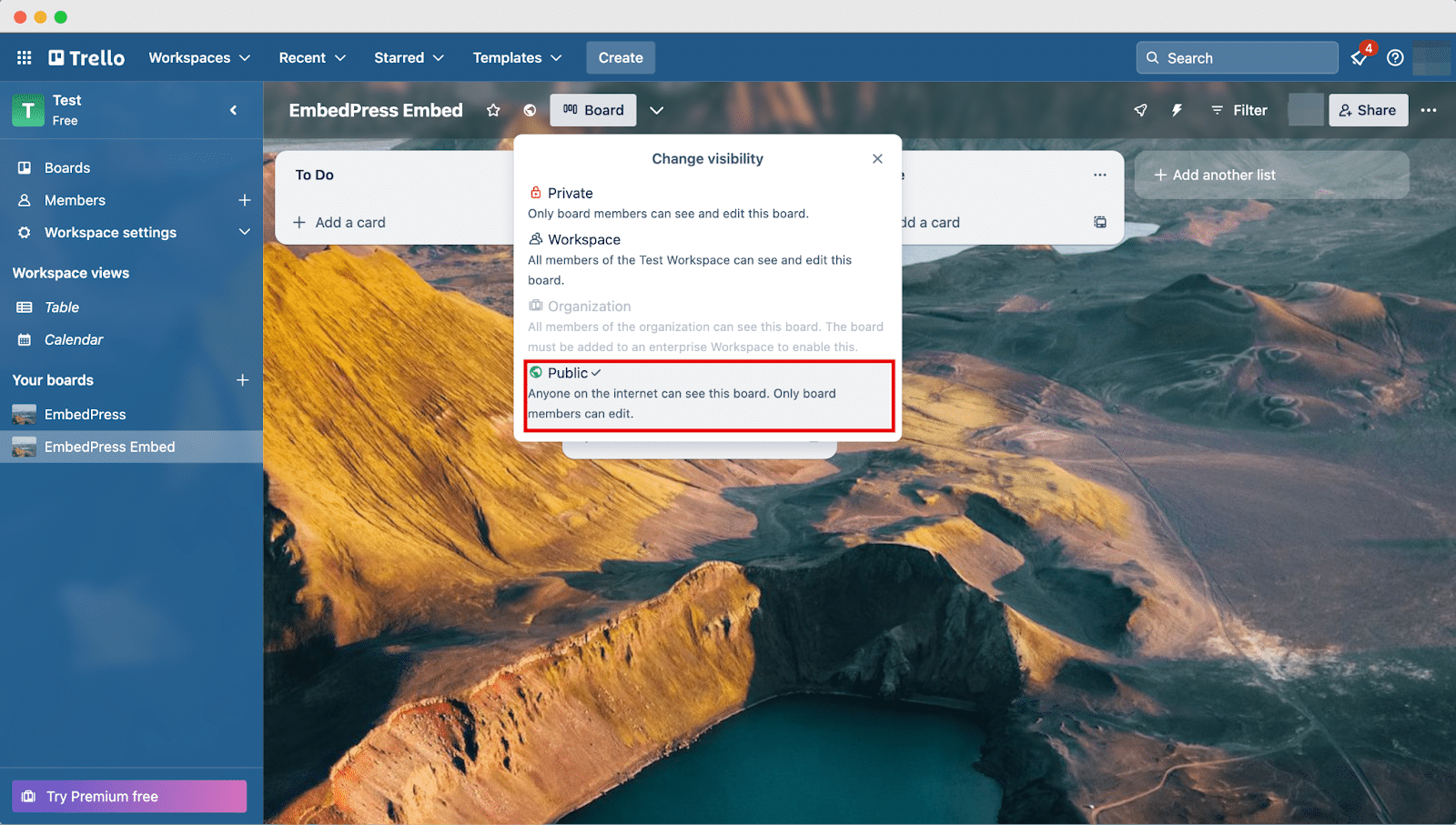 To locate the iFrame link for your Trello board, navigate to the right sidebar and click on the "More" button represented by three dots. From there, select "Link to this board," you will be provided with the board's URL.
Once you've obtained your link, append ".HTML" to the end of it and save the modified link. For instance, if your board link looks like this:
trello.com/b/g****Ec
You can then use the following iFrame link within an HTML block in WordPress:
<iframe src="https://trello.com/b/g******c.html">
Simply replace the link inside the src attribute with your Trello board or card's link that ends with ".HTML." After saving your post or page, the embedded content should appear on your website.
Note: To ensure a more visually appealing Trello iFrame display, you can enhance the link with additional attributes.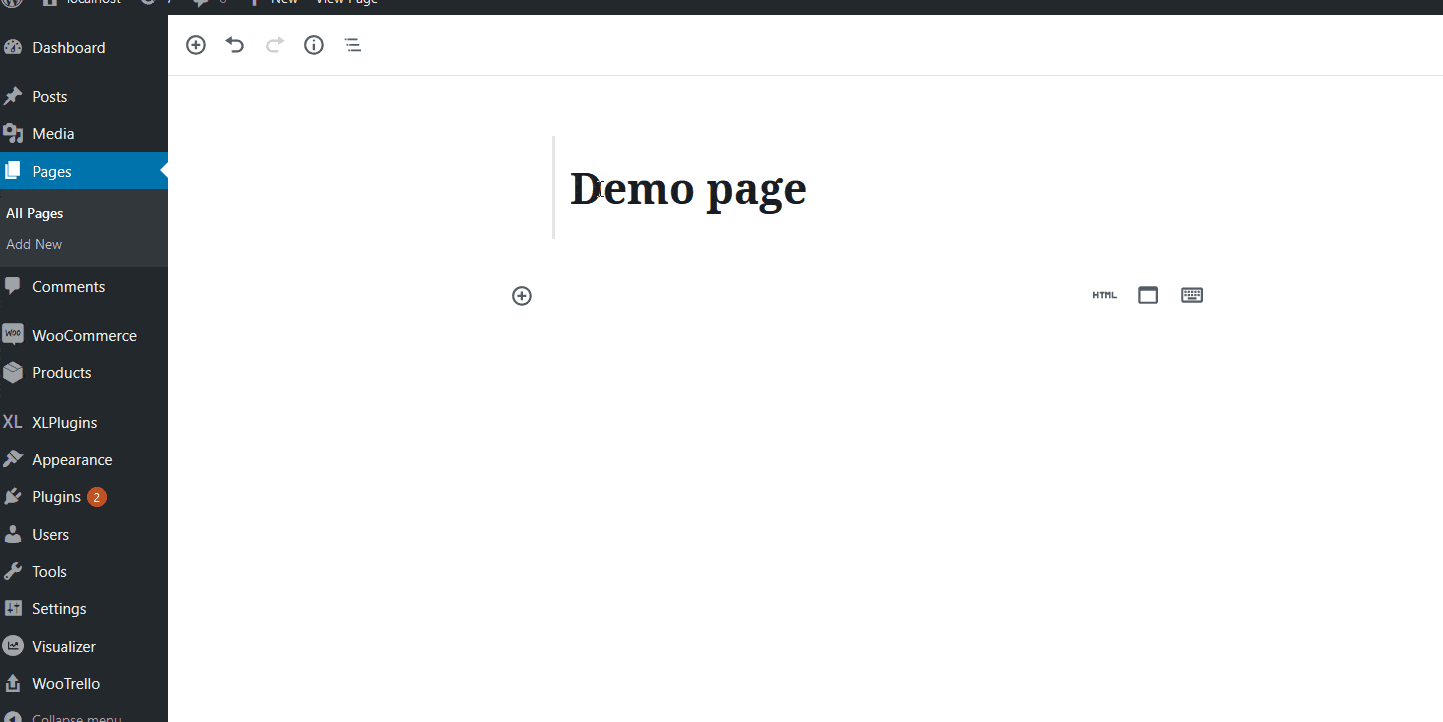 Now It's Your Time To Showcase Trello Board On Website
And that's it. That's how easily you can embed Trello boards on your WordPress website to effectively enhance internal or external collaboration, centralize information, engage your audience, and boost conversion at the same time.
Do you think this blog is helpful? Don't forget to subscribe to our blog to read more blogs. We would love to have you in our Facebook community, where you can share your knowledge and views with others.