What if we say you can instantly improve communication and collaboration with your team by embedding Loom videos on your websites? Loom enables you to easily create and share more efficient and effective video messages and more with your entire team. In this blog post, we will give you a complete guideline on how you can embed Loom videos in your WordPress websites using EmbedPress – the ultimate embedding solution for WordPress.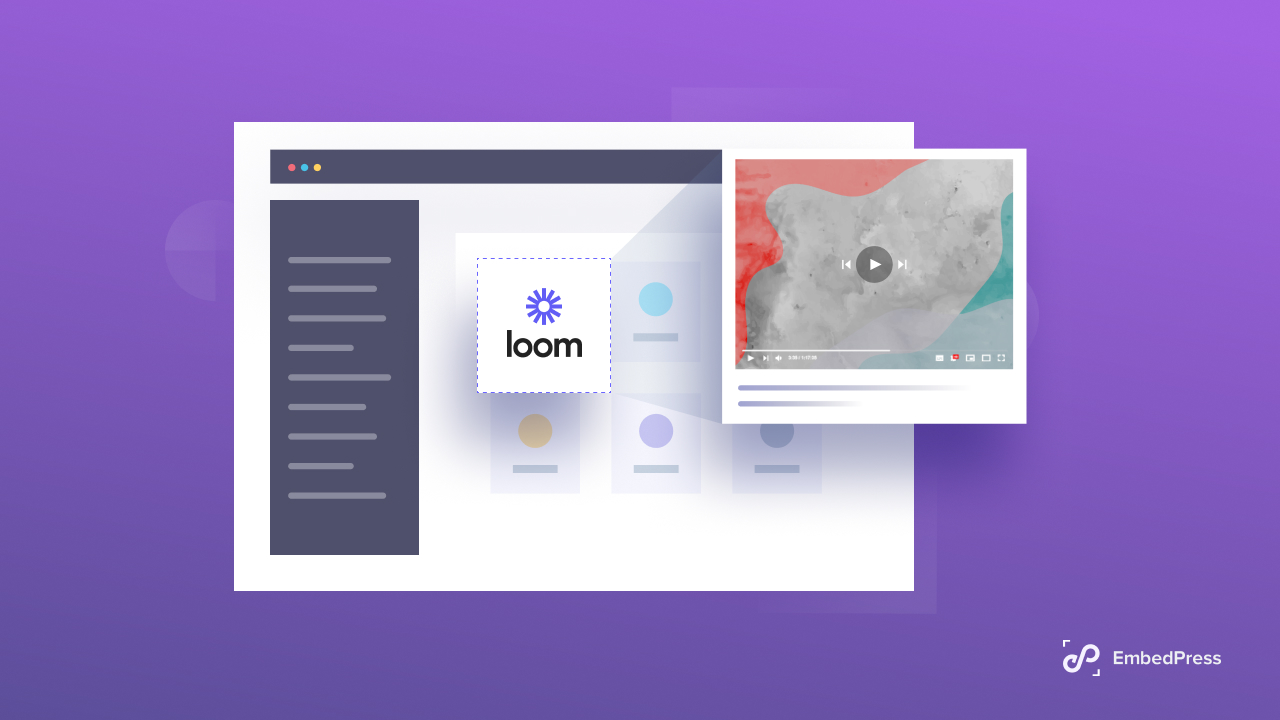 With Loom, you can easily record video, audio, browser windows, create GIFs, or entire screens. It offers you the flexibility to collaborate without letting time zones and busy calendars get in the way using asynchronous videos. It also enables you to share informative Loom videos through emails, text messages, or attachments on calendars for better communication. And of course, video messages are a perfect way to connect with customers via product marketing.
In this post-pandemic world, where people prefer the safety of their homes, embedding Loom videos to your websites is the best way to connect with everyone. Therefore, let's dive in and learn how you can quickly and effortlessly embed Loom videos in your WordPress site, without the need for any coding and using just a URL. 
Complete Guideline: Embed Loom Videos In WordPress With EmbedPress
EmbedPress brings you the quickest and simplest methods you can use to embed Loom videos in WordPress. With a few easy steps, you can easily make communication on your website more effective and efficient – all you need is the URL of the Loom video that you want to embed.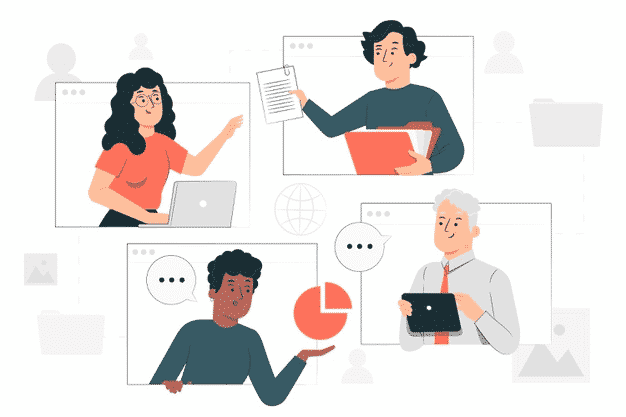 Whether you prefer Gutenberg, Elementor, Beaver Builder, or other page builders for your website, EmbedPress provides a simple option for you to embed any multimedia content in WordPress. In this blog, we will walk you through the step-by-step guideline on how to instantly increase engagement by embedding informative Loom videos using EmbedPress. Interested to learn more? Let's dive in and start embedding.

How To Easily Get Started With Loom & Embed Videos In WordPress?
The first step in this process is to get connected with Loom and create your own videos through the platform. To do so, you will have to download the Loom app or Chrome extension. Afterward, you can easily create videos, screenshots, or GIFs using the tool as needed.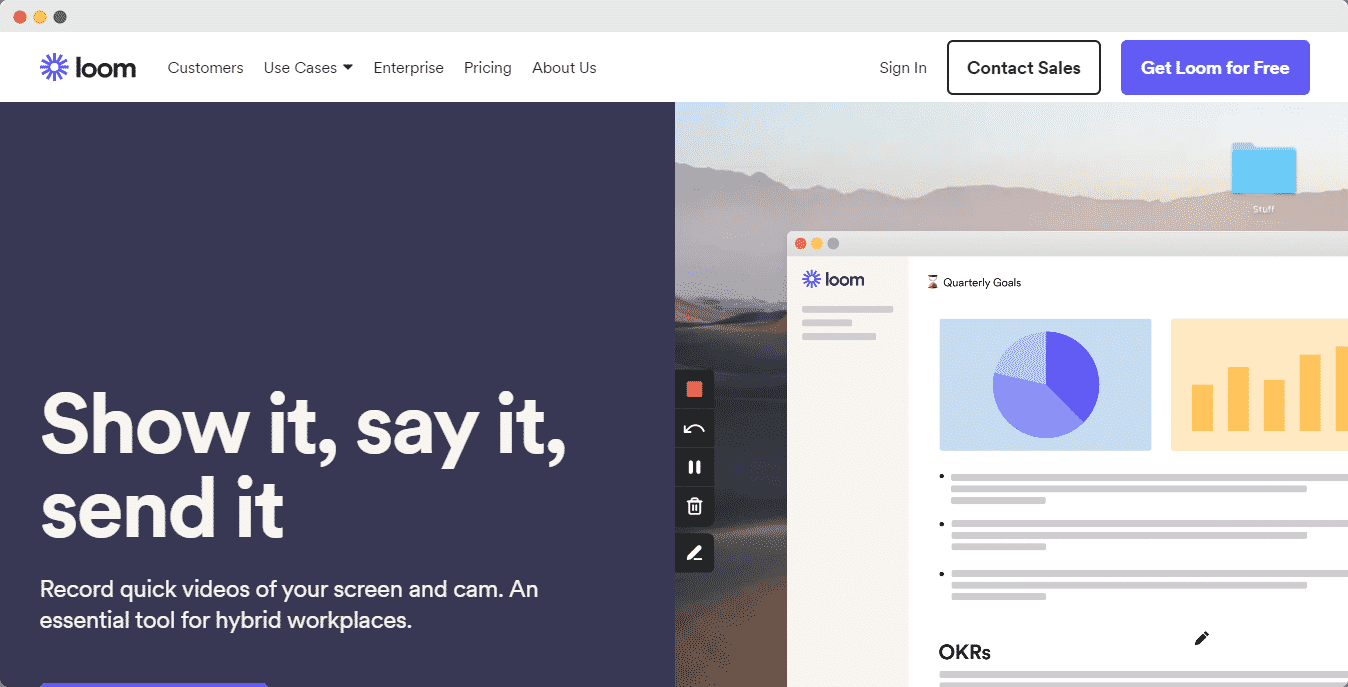 EmbedPress makes embedding content into your WordPress website super easy using just a URL. Therefore, your next step will be to collect the video URL of the Loom content that you want to embed in your website. 
To get the Loom video content's URL, click on the 'Share' icon and select the 'Copy Link' option, as shown below. The URL for Loom will be copied immediately and can be embedded in your WordPress website effortlessly.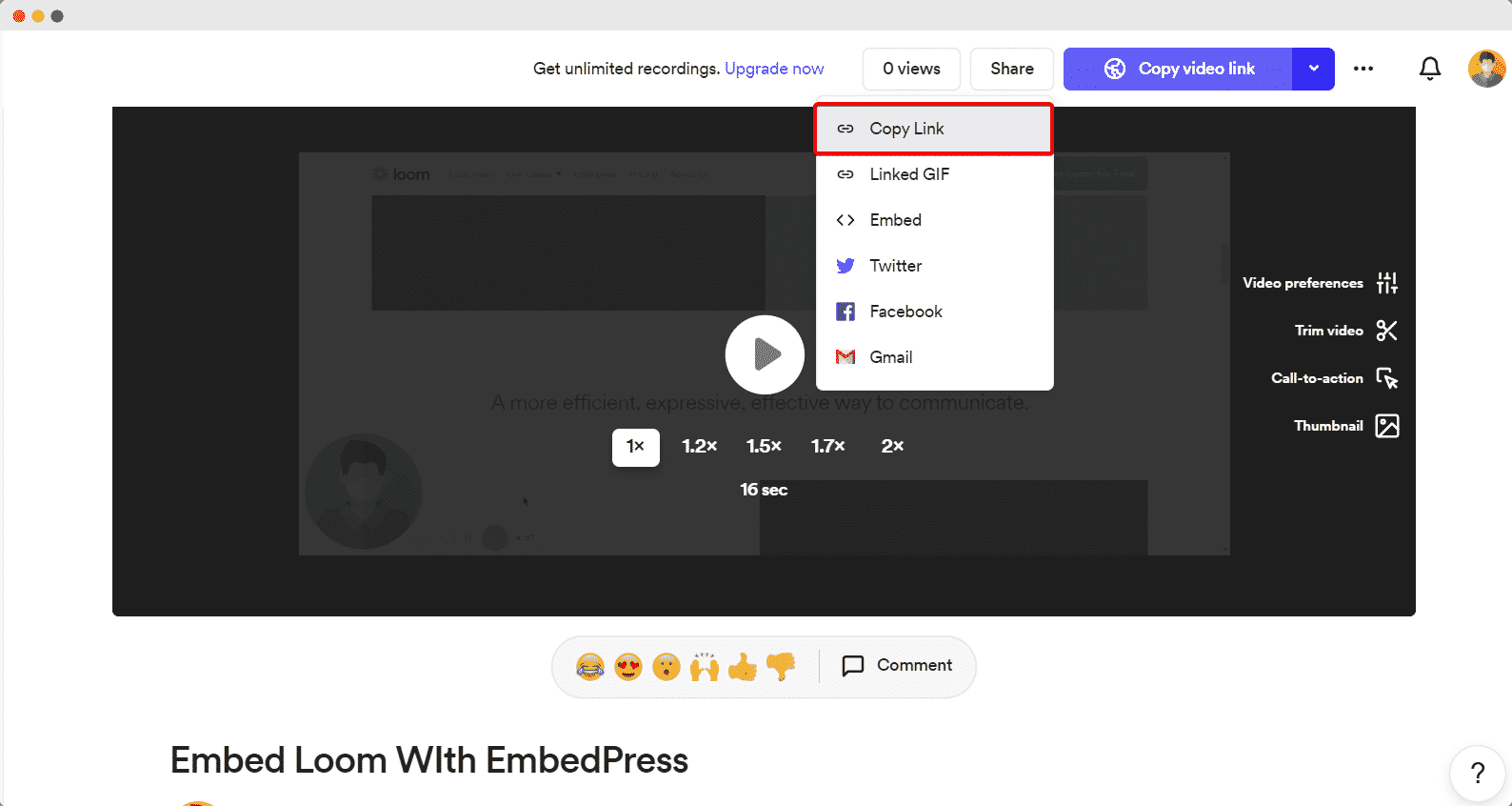 Once you've copied the URL, you can easily embed Loom videos into your site. After that, go to your WordPress dashboard and open the page where you want Loom to be embedded. Then simply follow the complete guideline outlined below:
How To Instantly Embed Loom Videos In Elementor Editor? 
Elementor is one of the most popular WordPress page builders with a simple, drag-and-drop interface. EmbedPress comes with its own widgets for Elementor users, allowing you to swiftly and easily embed any multimedia content on WordPress with just a few clicks.
Follow the simple steps below to learn how to use the EmbedPress element to embed Loom videos:
Step 1: Drag & Drop EmbedPress Widget Onto The Editor
To use the Elementor editor to embed Loom videos, go to your website page and click the 'Edit with Elementor' option. Once in the editor, go to the widget side-panel and look for the EmbedPress element. Then drag and drop it onto the editor interface, as seen below.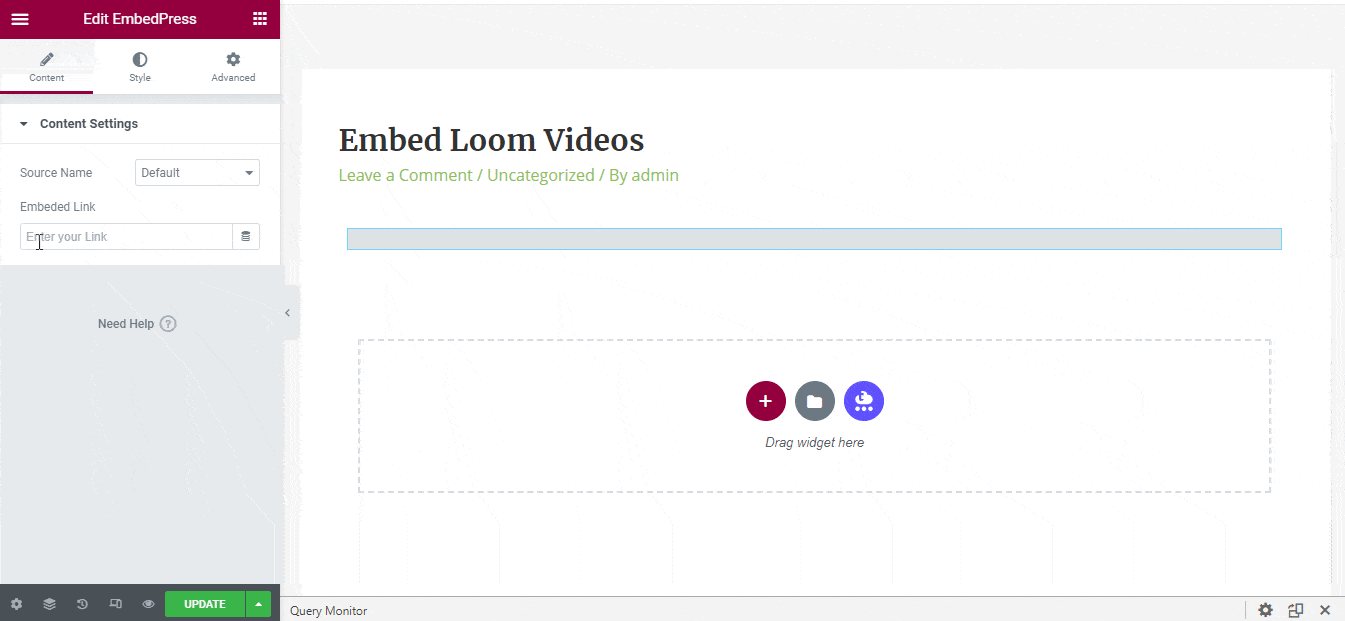 Step 2: Insert The Content URL Using Just A Click
If you already have the video link, paste it into the 'Content Settings' section as shown below. Your Elementor editor will instantly embed your Loom videos on your WordPress website. When you publish your post or page, the embedded content will be visible to your website's visitors.
Step 3: Style Your Embedded Tumblr Content In Few Steps
EmbedPress enables you to express yourself creatively through multimedia posts. It also allows you to use the Elementor editor to modify the embedded Loom videos in order to present your content attractively to your audience and boost engagement.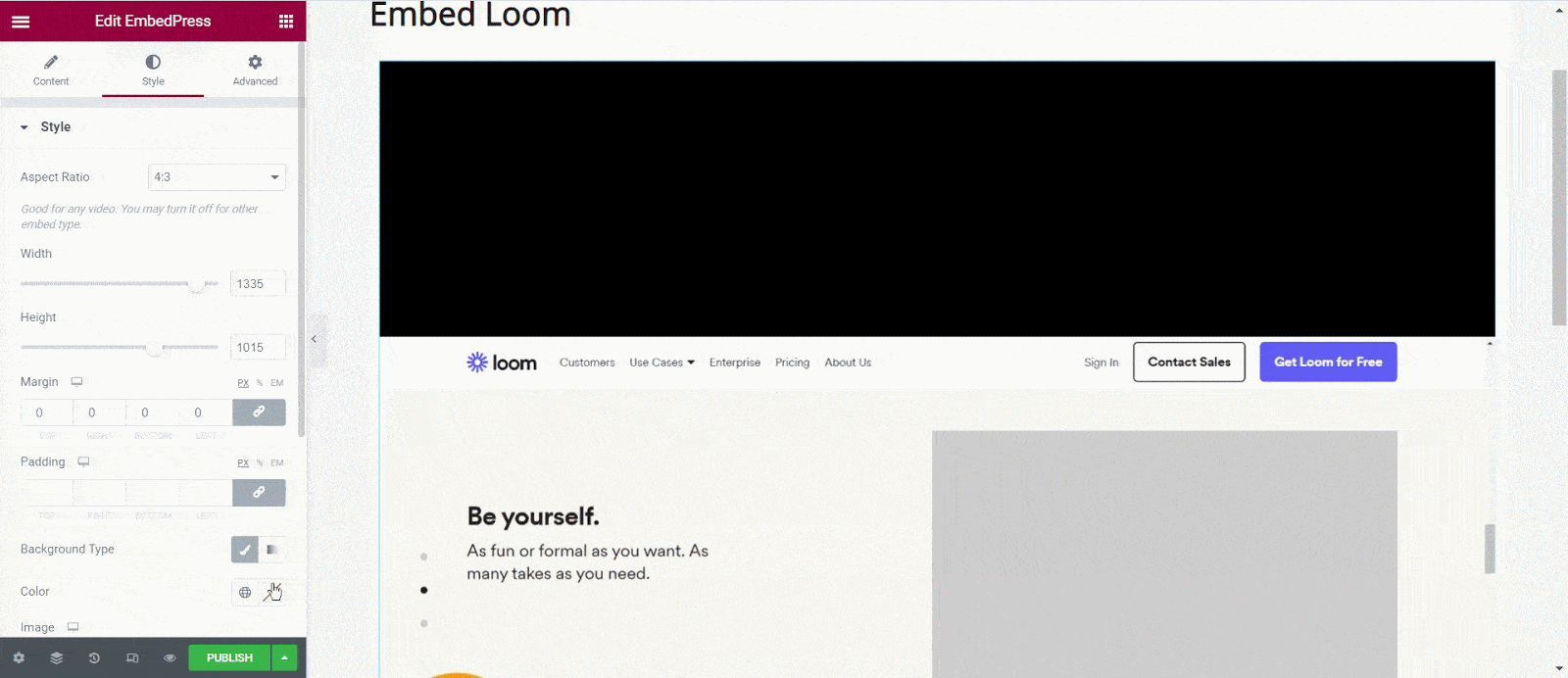 Simply click on the 'Style' tab on the Elementor side panel as shown. Here, you can change the 'Aspect Ratio' of your embedded content, tweak and turn all options available in 'CSS Filters' to fit it more neatly into your website, and much more.
How To Use Gutenberg Editor To Embed Loom Videos Effortlessly?
EmbedPress aims to improve your experience on WordPress by enabling you to embed any creative and interactive content effortlessly. Therefore, it brings you  EmbedPress blocks for Gutenberg Page Builder – which will be the default editor for WordPress in 2021. If you prefer working in the built-in editor for your websites, follow the simple, easy steps below to quickly embed Loom videos.
Step 1: Easily Use The EmbedPress Block For Gutenberg 
Open a new or existing web page in your WordPress website where you want to embed the content. Once on the page, click on the '+' icon on your post content area in the Gutenberg editor and select the 'EmbedPress' block. You can also insert the EmbedPress block from the 'Add Block' button at the top of the page.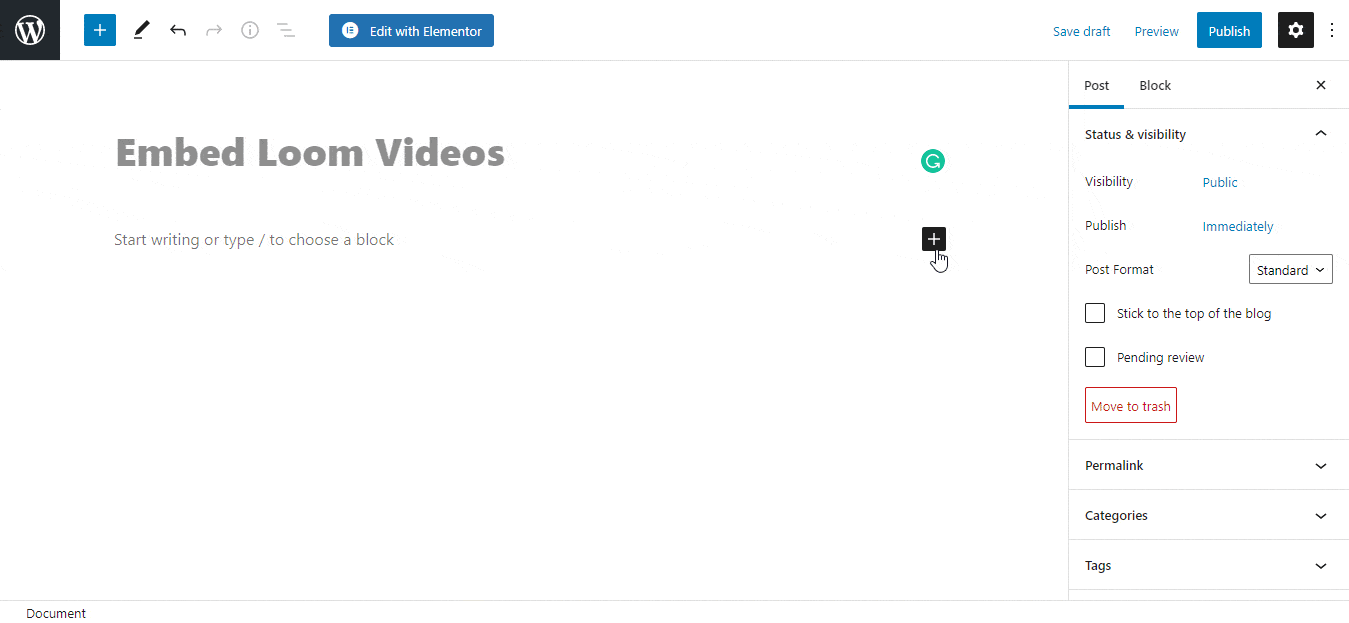 Step 2: Embed Loom Videos With A Few, Easy Clicks
Afterward, you need to paste the Loom video's URL on the input field of the block and click on the 'Embed' button. This will automatically add the video to the WordPress website.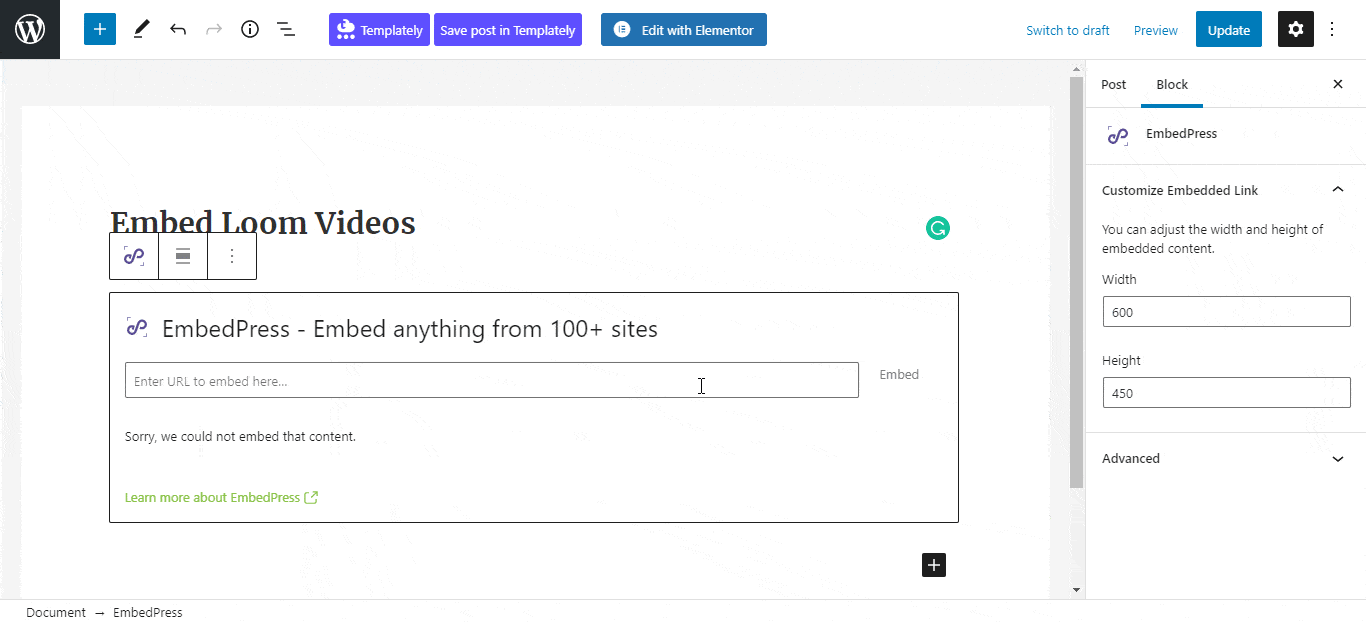 How To Embed Loom Videos In Classic Editor In One Click?
Classic Editor is one of the official editors for WordPress, and it is one of the firsts to be supported by EmbedPress. If you use the Classic Editor, you can simply embed Loom videos in less than a minute with just one click. Here's how to do it: 
Step 1: Embed The Content Directly On The Editor
Open a new web page or an old one where you want to add your video. Paste the URL directly onto the 'content area' of your Classic editor interface. There is no need for extra widgets or extensions – it is that simple.  

Step 2: Publish & Preview The Embedded Content
Afterward, 'publish' the website content and it will be available in preview for any web visitor to see. This way you can easily grab your users' interest and get them to read through your website contents and increase your website SEO scores quickly.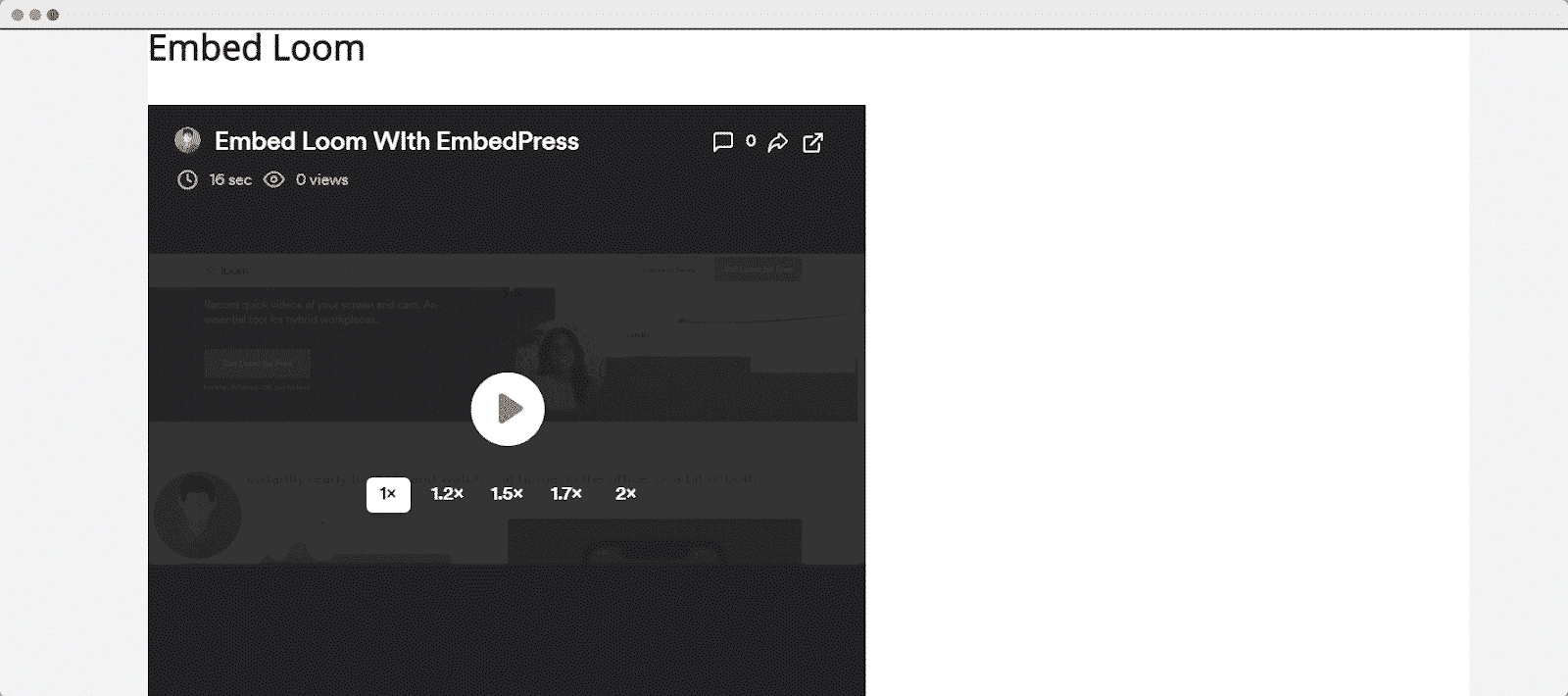 How To Embed Loom Videos In Any WordPress Page Builders Using EmbedPress?
While the editors mentioned above have been compatible with EmbedPress for some time, other editors, such as Beaver Builder and Divi, have not been until quite recently. The team behind EmbedPress recognizes that many WordPress users prefer to deal with page builders and wanted the amazing features of the plugin available to all.
EmbedPress has expanded its horizons with its most recent updates and introduced an advanced, new feature called shortcodes. This feature allows WordPress users to generate codes that can be used to embed Loom videos and other multimedia into any of your favorite editors.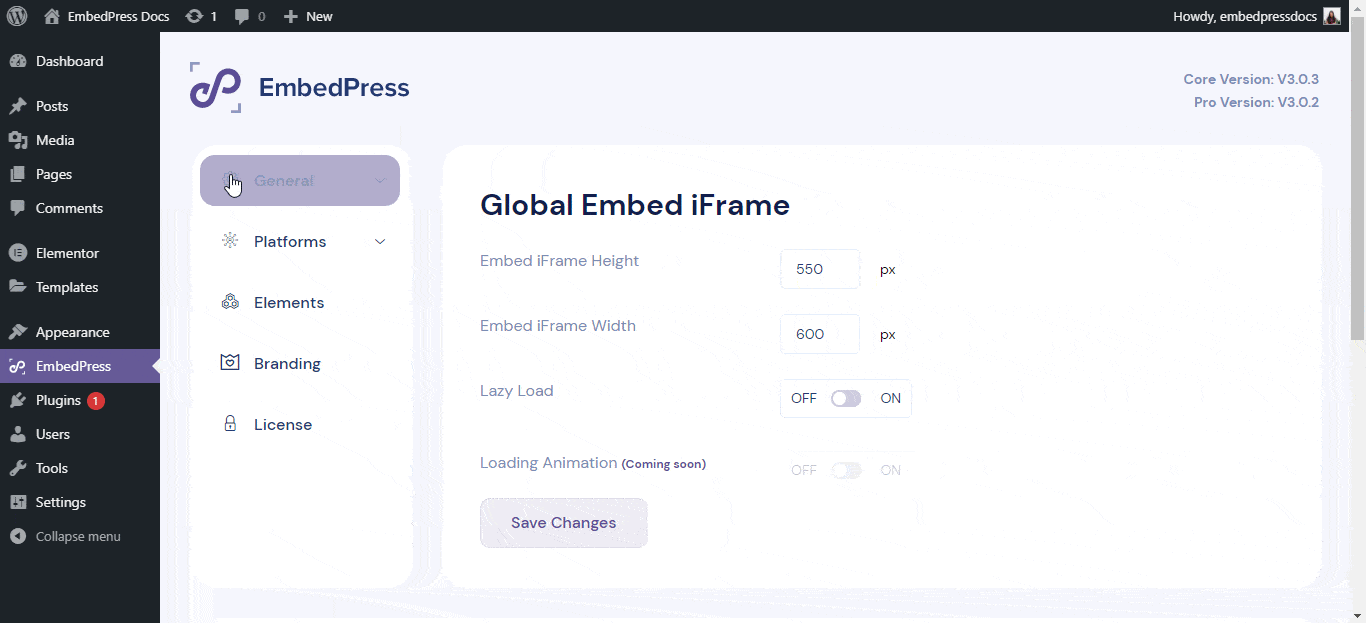 Note: You do not need to generate shortcodes to embed in Gutenberg, Elementor, and Classic editor. 
Step 1: Generate EmbedPress Shortcodes
It is super simple to generate shortcodes with this easy embedding solution for WordPress. Again, all you need is the URL of the content and paste it in the input field of the shortcodes tab of the plugin interface, as shown below. The EmbedPress plugin will instantly generate the shortcodes you need. 

Step 2: Embed Loom Video In Any Page Builder
In this blog, we will focus on Beaver Builder only to keep this short and simple, but you can use similar steps to embed in all your favorite editors hassle-free. 
To insert the shortcode and embed Loom videos in Beaver Builder, you only need to paste the collected EmbedPress shortcode into the text editor of the editor and hit save. Once you publish the post, the shortcode will automatically be transformed into the embed of your desired Loom video instantly. To learn more in detail about how to easily embed using shortcodes in any WordPress editor, take a quick look at this documentation.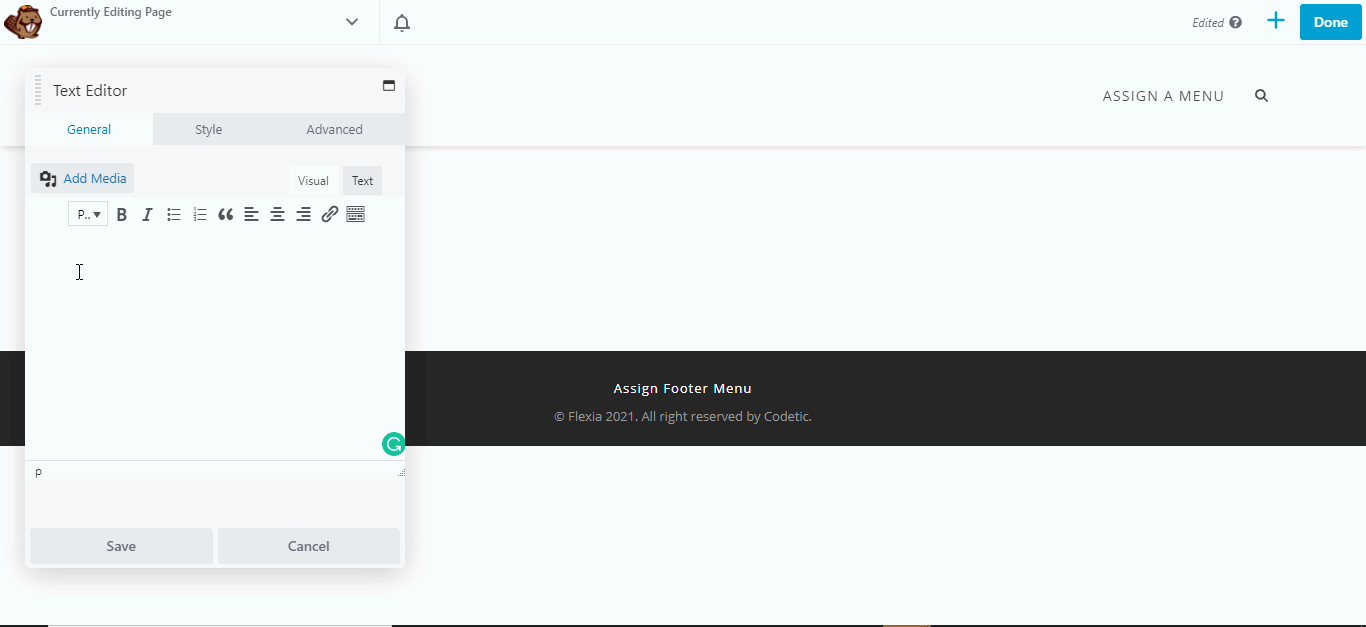 You may easily share your stories and videos presentation more interactively with the world by connecting and embedding Loom videos posts on your WordPress website. EmbedPress will instantly help you boost interaction and engagement of your site, that too with just a URL and no coding.
Give it a try, and let us know about your experience by commenting below. Subscribe to our blog and join our Facebook Community to get all the latest updates and news from EmbedPress.