Social media marketers always look for the best way to promote businesses online. Cross-posting is one of those amazing tactics that help you reach out to your target audience with ease. If you are new to this term, cross-posting, then let's get to know all the details here in this blog, why we should use it, and more detail below!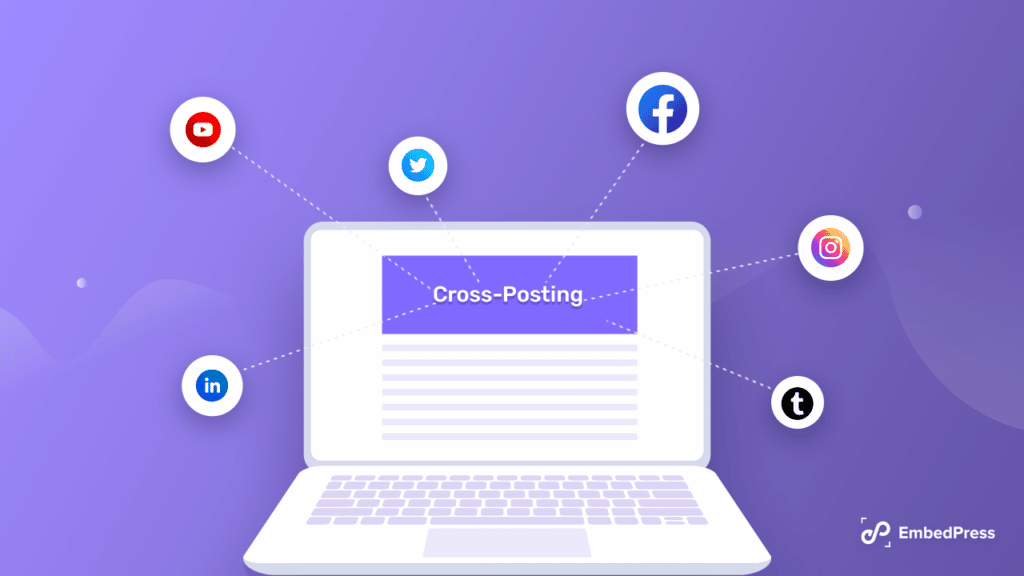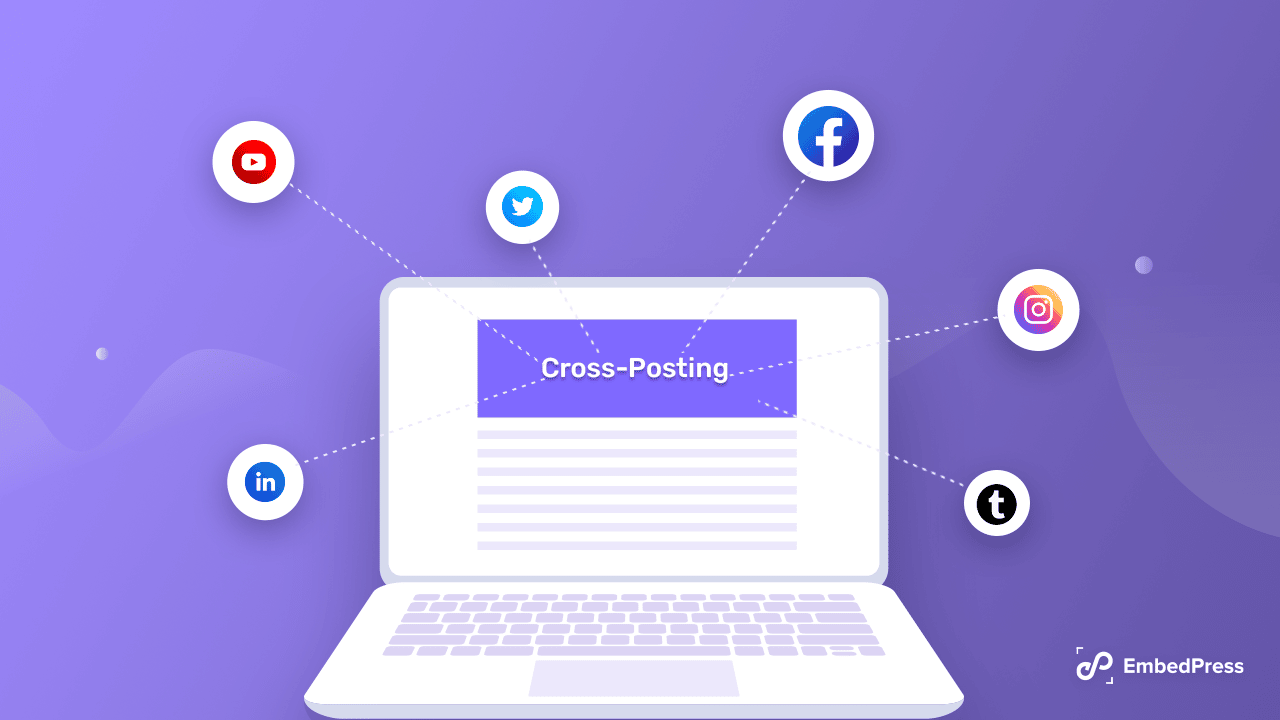 What Is Cross-Posting?
Cross-posting is considered the process of sharing the same content on multiple social media networks. Suppose you are sharing a post or video on Facebook, you can feel the necessity of sharing it on Twitter, Instagram, or other social networks as per your preferences.
Another one is if you have a YouTube channel and you are publishing videos on it. You can feel the necessity to share your YouTube content on any other social network. In both cases, this is what you can call Cross-Posting.
Why You Should Do Cross-Posting?
If you focus on doing cross-posting you can easily analyze your content performance on multiple channels and focus on coming up with new marketing strategies or more. This cross-promotion is extremely beneficial for those who are owning small brands or completely for new brands looking for exposure.
Cross-promotion can easily help them to reach out to their target audience and promote businesses without any hassles. Also, social media marketers can get the most out of it. They can analyze different social media channels' content performance and set up new tactics to become successful.
Moreover, you can see a greater picture of doing cross-promotion like you are reaching different social networking sites with your desired content. It helps you to track and get a list of your visitors easily, and post viewers with all details.
That will eventually help you set up and advance your marketing tactics to know your target audience's tastes on multiple social channels. According to this you can come up with new ideas and make your product promotion and business successful in the long run.
Learn More: Top 5 Best Social Sharing Plugins For WordPress: Auto Posting &More
Some Cross-Posting Mistakes You Should Be Aware Of
As you already know about cross-posting, now you should know some common mistakes to avoid doing cross-promotion on separate social network channels. Take a look at the checklist below:
The first thing is you have to avoid reposting the same content on all of your active social networks. You have to find out the proper channels to share your content and obviously, all social networks will fit there.
Another thing is that your customer bases or followers on different social networks are different. So you have to customize your post for different channels and make it the way your potential customers will feel attracted.
Also, there is a common mistake of sharing content with other brands' watermarks. Like people creating their videos on Tiktok will contain the logo of that particular brand. So if you share this on Facebook or Instagram it will seem clumsy. Recently Instagram declared that videos containing the TikTok watermark would no longer be preferred.
Solution: You can create your video and then customize it using the most popular platforms like Canva or iMovie, etc. Afterward, share your content on preferred channels and do cross-promotion without any hassles.
Learn More: 10 Things You Wish You Knew Before Starting To Schedule Social Share
Best Cross Posting Software To Look At:
To escalate your cross-promotion, you can take help from the best cross-posting software that will ease your work and save time. Check out all details below:
👉Best cross-posting software can help you schedule your content in advance.
👉Also, customizing your content for each social network is important. So make sure your cross-posting software allows you to do so.
👉Advanced analytics option is necessary to track and analyze your performance. Best cross-posting software will come up with these analytics settings.
Now take a look at one of the best cross-posting solutions below:
Buffer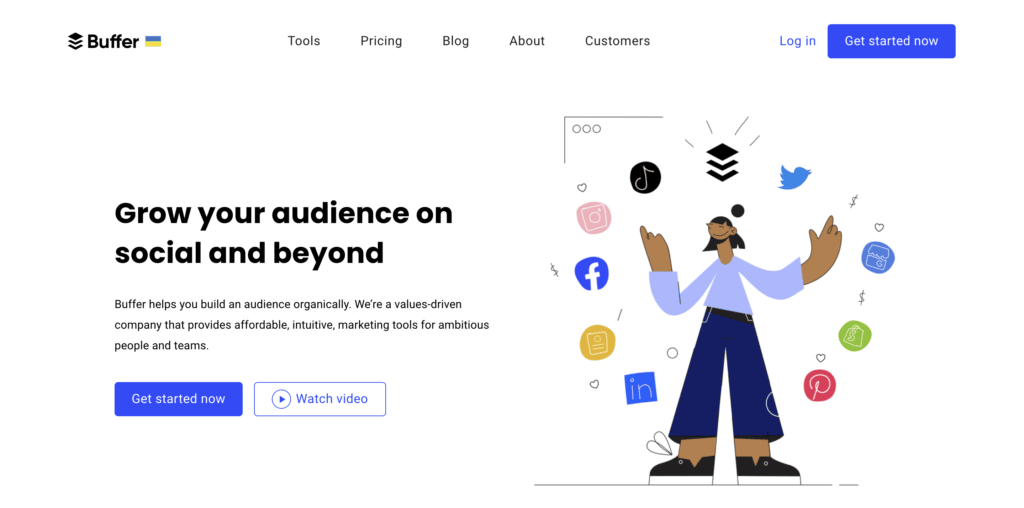 Buffer is one of the popular social media management platforms that help your cross-posting your content in multiple social shares. Also, it helps you to schedule, track and manage your social posts in advance.
Hootsuite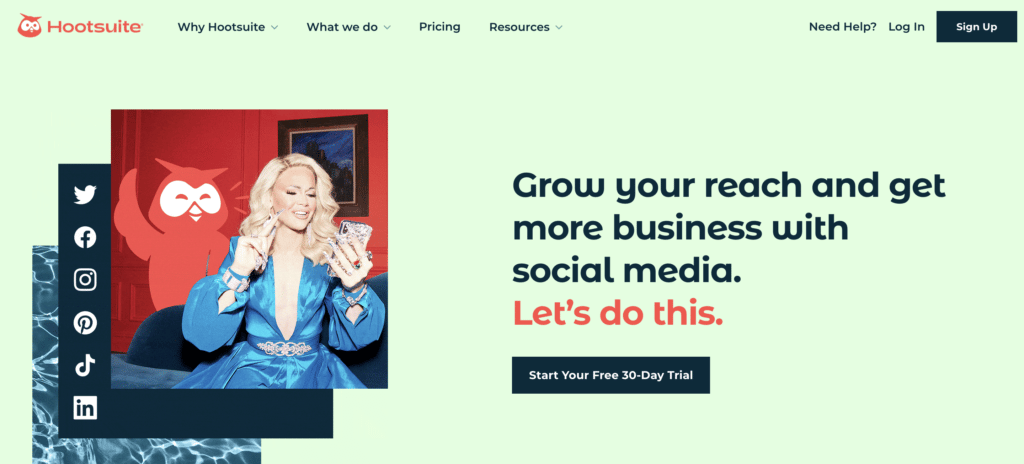 Hootsuite is one of the best social media management solutions to measure your content performance, track who is mentioning your brand, and also schedule and publish posts in a hassle-free manner. Along with this, Hootsuite comes up with the quick cross-promotion of content to multiple social networking sites.
Sprout Social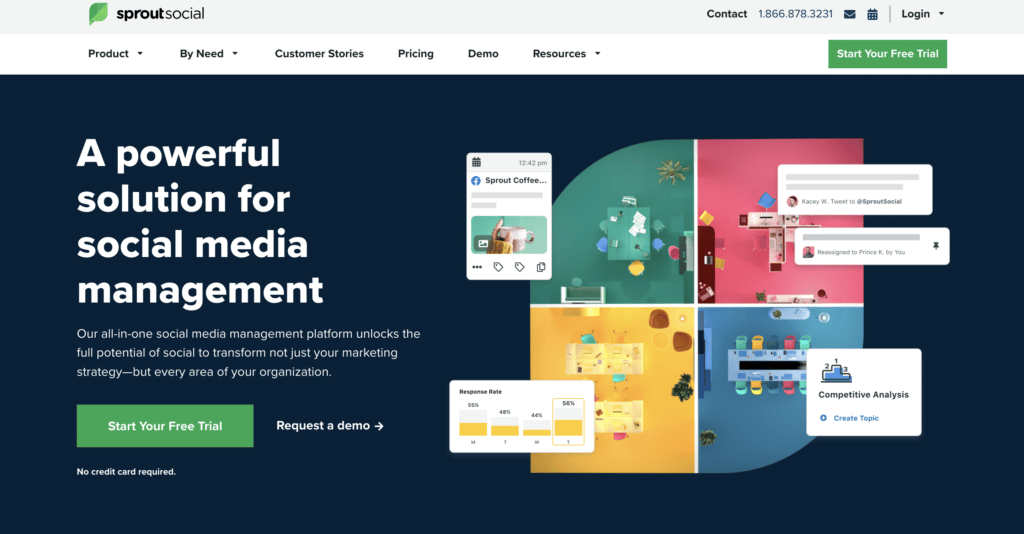 Sprout Social is another popular social media management solution to help your schedule, track and analyze your social media posting. Also, it comes with advanced cross-posting options that let you manage your cross-promotion all inclusively.
Learn More: How to Easily Add Social Media Feeds To WordPress Site [Complete Guide]
Now It's Your Turn To Explore!
As you already get an idea of the cross-posting, what it is and why you should use it with the best third-party solutions, now let us know if you find this blog helpful by commenting below. If you want to read more exciting blogs like this, subscribe to our blogs, and don't forget to join our Facebook community. Enjoy!
Bonus Tip: Get SchedulePress – Best WordPress Content Management Solution