Nothing scares a potential consumer away faster than a large warning in their browser that says "this site may not be safe." Using an SSL certificate is one of the simplest methods to avoid this notice from displaying on your website. SSL Certificates are used to authenticate the origins of online pages and domains, as well as to enable information exchanges and electronic financial transactions. In this article, we will discuss some of the best SSL certificate services available in the market.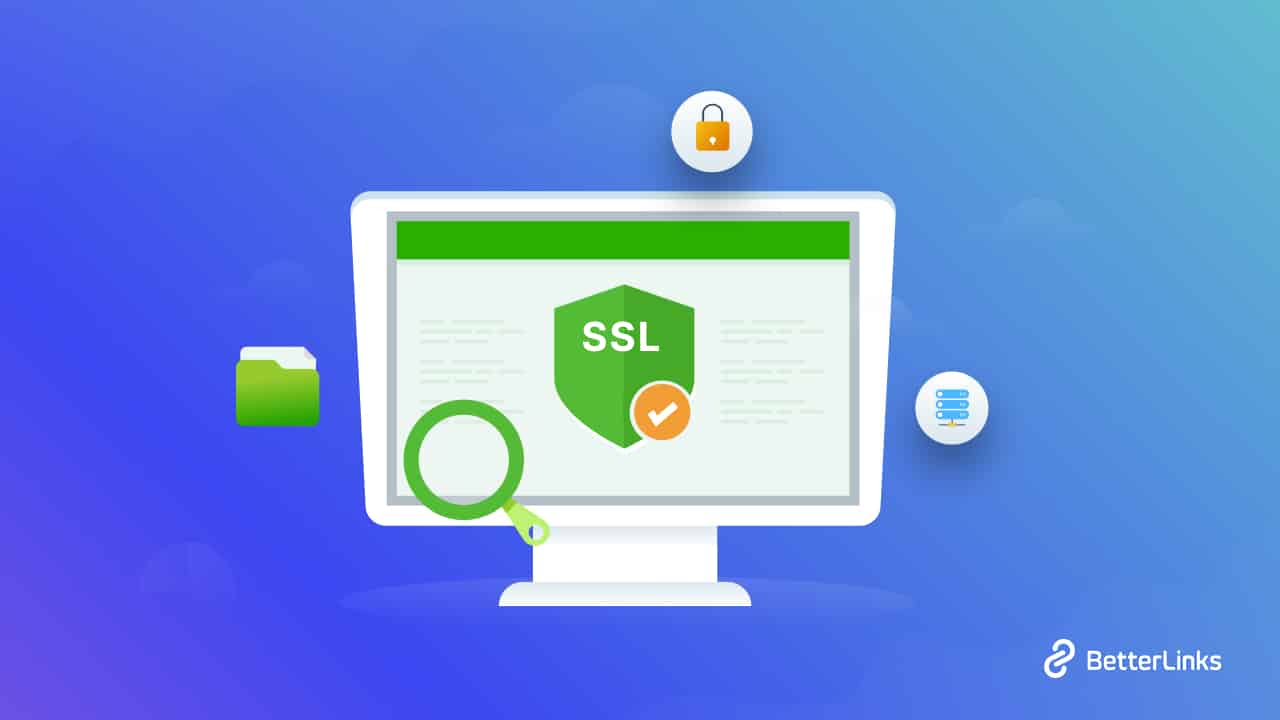 What Is An SSL Certificate: Definition & Examples
An SSL certificate is a digital license that verifies the identity of a website and allows for a secured connection. SSL is an abbreviation for Secure Sockets Layer, a security protocol that establishes a secure link between a web server and a web browser.
There are several types of SSL certificates with different levels of validation. The six major kinds are as follows:
Certificates with Extended Validation (EV SSL)
Certificates Validated by Organizations (OV SSL)
Certificates with Domain Validation (DV SSL)
SSL certificates with wildcard characters
SSL certificates with multiple domains (MDC)
Certificates for Unified Communications (UCC)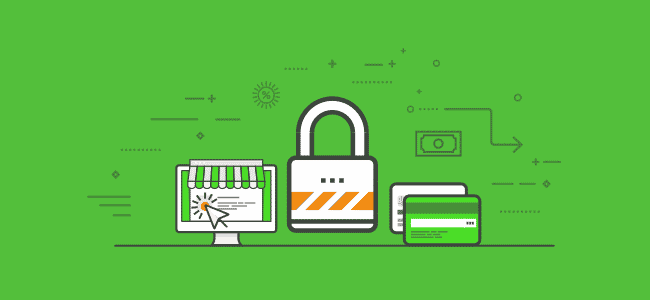 Best SSL Certificate Services To Look For Your Website
In the following section, we have comprehensively listed some of the best SSL certificate services for your website.
Comodo SSL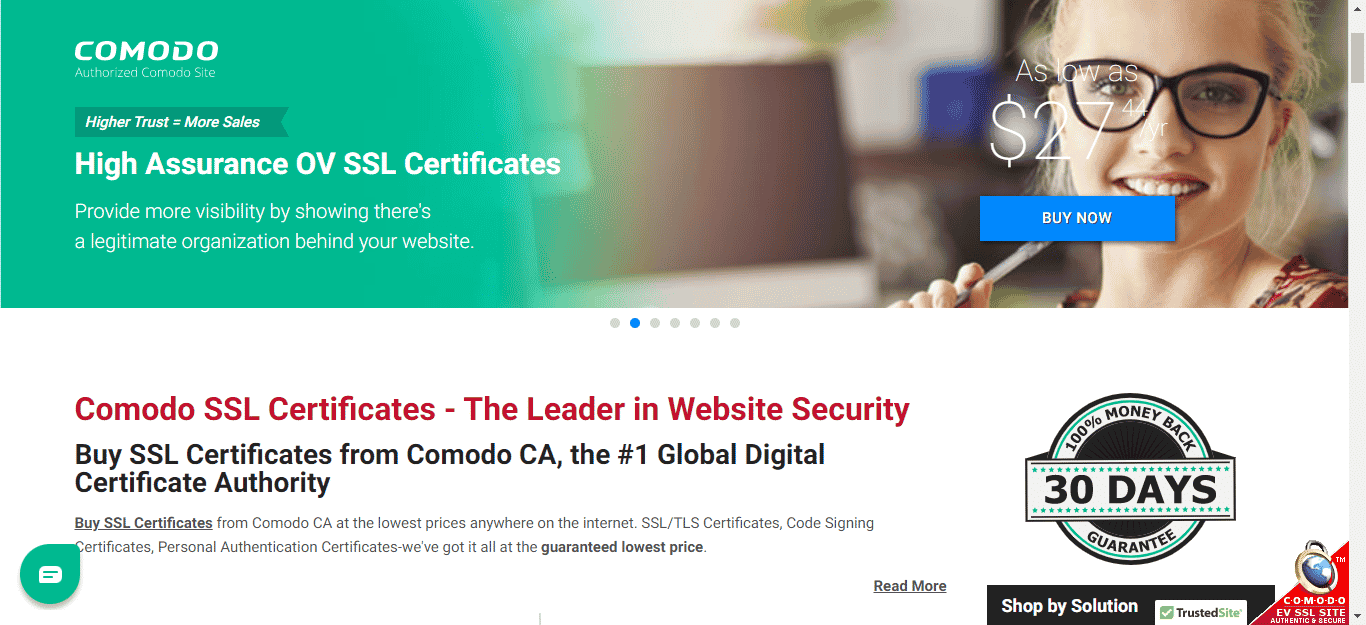 Comodo SSL  has made great strides in recent years as a low-cost provider of SSL services. For five years, a 'Premium' SSL solution costs just $54.09. This bundle contains a fully verified certificate, 256-bit encryption, and a relying party guarantee of USD 250,000. If you encounter installation or browser troubles, the organization offers great help to personnel.
GlobalSign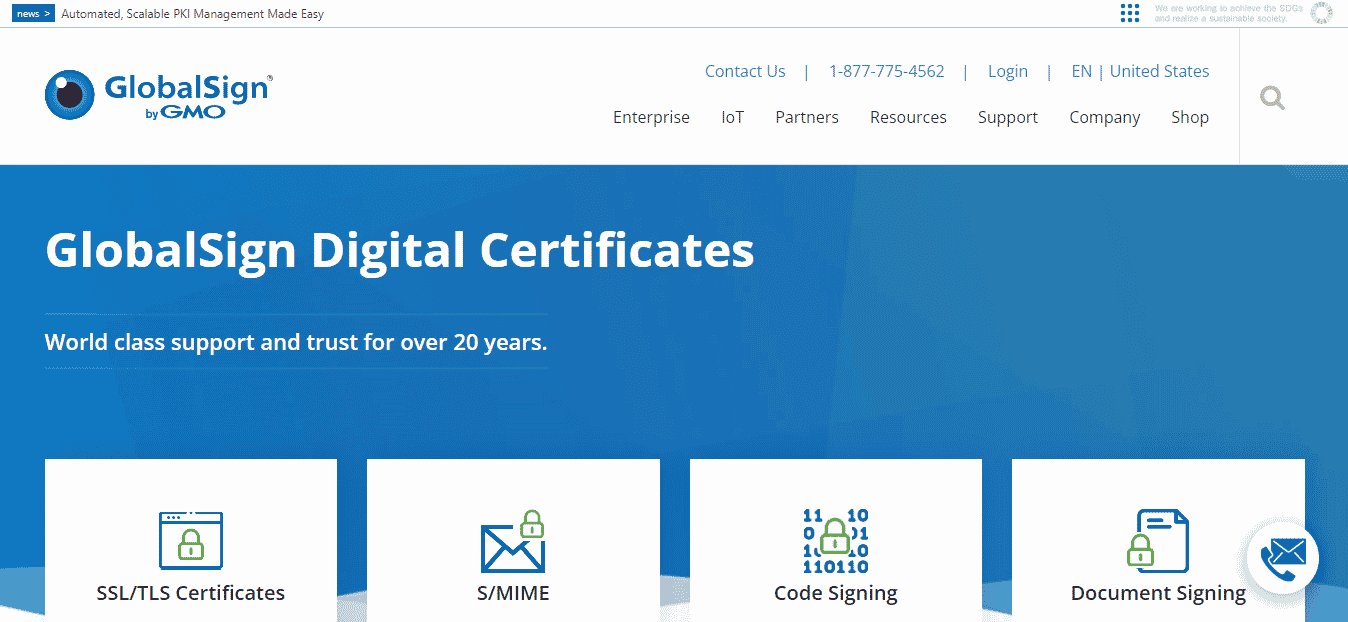 Whereas other companies serve a broad range of customers, GlobalSign focuses on corporate customers, particularly those seeking to install highly scalable PKI systems.
By taking this service, a corporate client may have all of the rules, policies, and processes for utilizing SSL certificates, as well as the following generation, distribution, and cancellation.
Prices for GlobalSign begin at $249. Expect to pay $599 annually for a single site if you want the complete EV certification.
DigiCert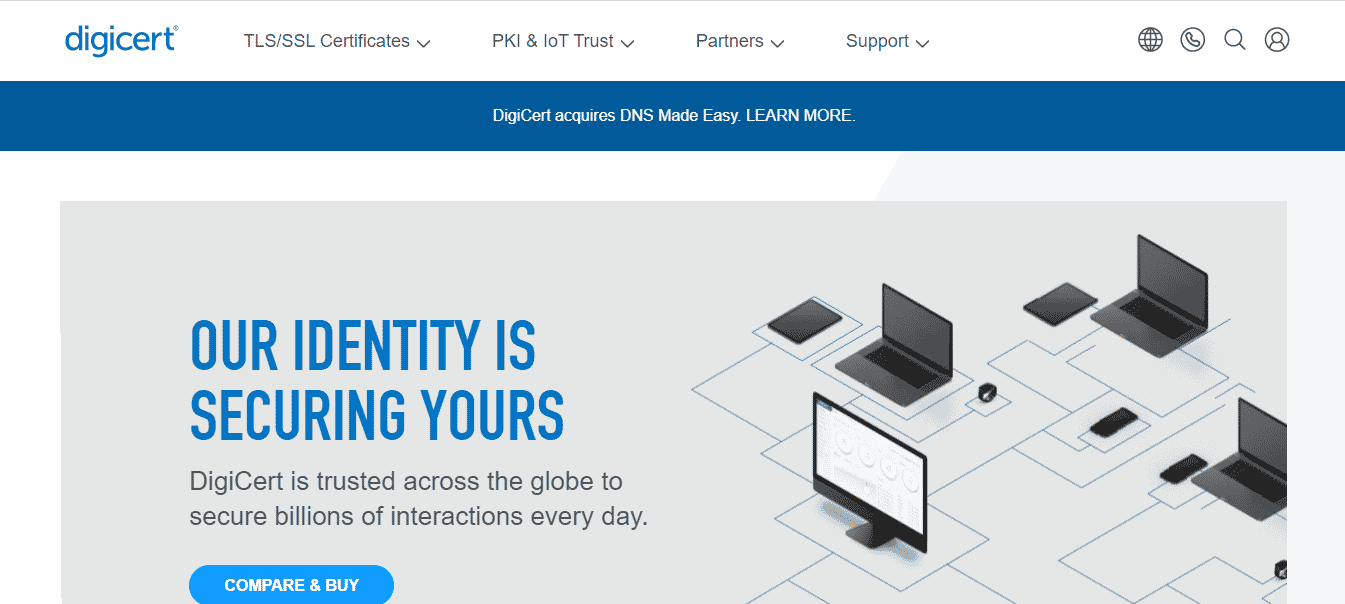 After years of operating independently, DigiCert(opens in new tab) finalized the acquisition of Norton's website security and related PKI (Public Key Infrastructure) products in 2017. DigiCert's strongest selling feature is its multiple domain capabilities.
The initial price for an SSL Certificate is $238 per year, while a two-year agreement may be less expensive. Wildcard SANs can be added at a fee of $788 per SAN (Subject Alternative Name).
GoDaddy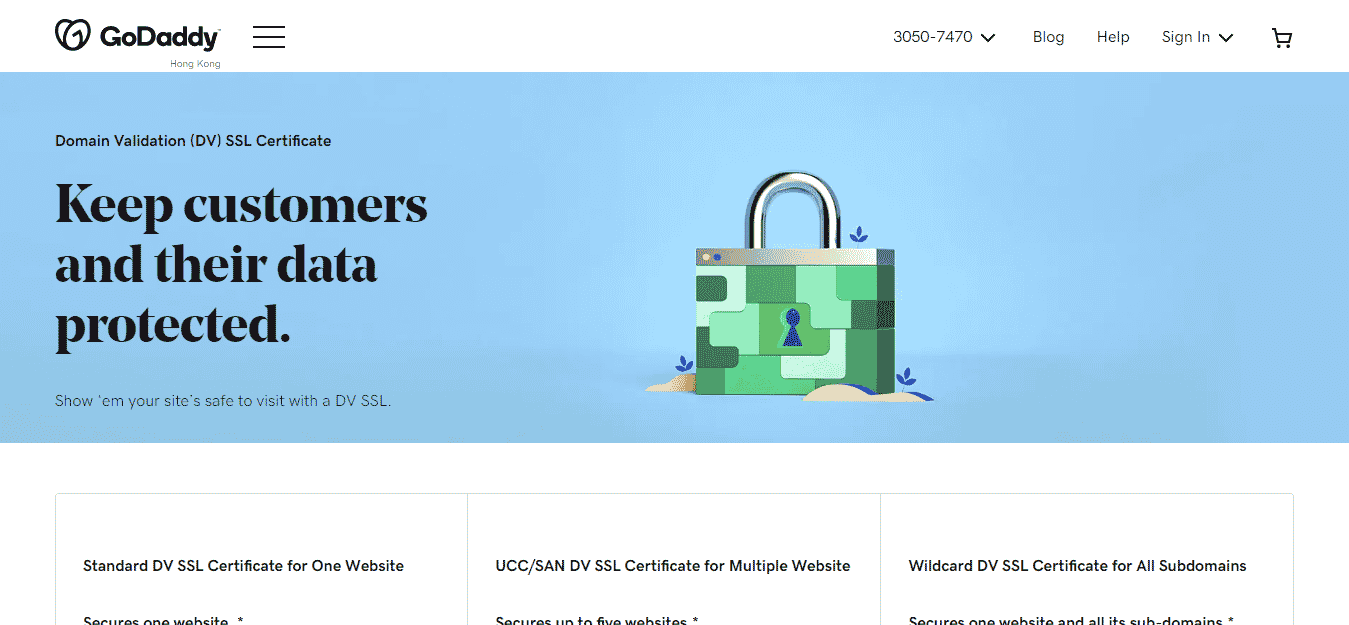 GoDaddy is well-known for being one of the greatest web hosting companies on the market, but it is also a major provider of SSL certificates.
Rather than charging separate charges for DV(Domain Validated), OV(Organization Validated), and EV(Extended Validation) certification, they all cost the same relatively cheap amount. Instead, price is based on a single site, numerous sites, or a domain with complete subdomain coverage.
A single site (DV, OV, or EV level) now costs $94.99 per year ($63.99 for the first term), while an all-level domain solution costs $449.99 per year ($295.99 for the first term).
Entrust Datacard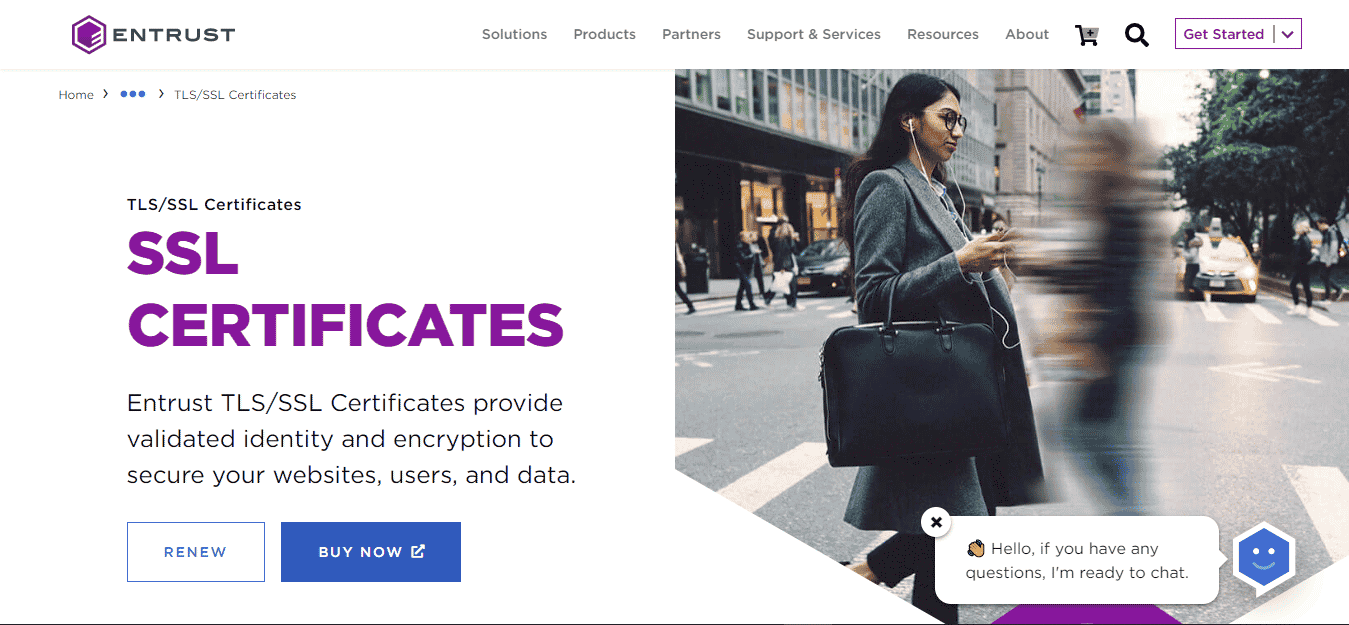 Entrust has been in business since 1994 and has earned a reputation as a famous SSL certificate provider for prompt and easy generating certification.
With so much spent on secure frameworks, SSL certificates are regarded as one of Entrust's finest services. Customers particularly like the flexibility to handle multiple certificates across many domains from a single administration panel.
Prices for its Standard SSL single site offering start at $199 per year and rise to $699 for a Wildcard SSL that covers multiple hosts and subdomains.
GeoTrust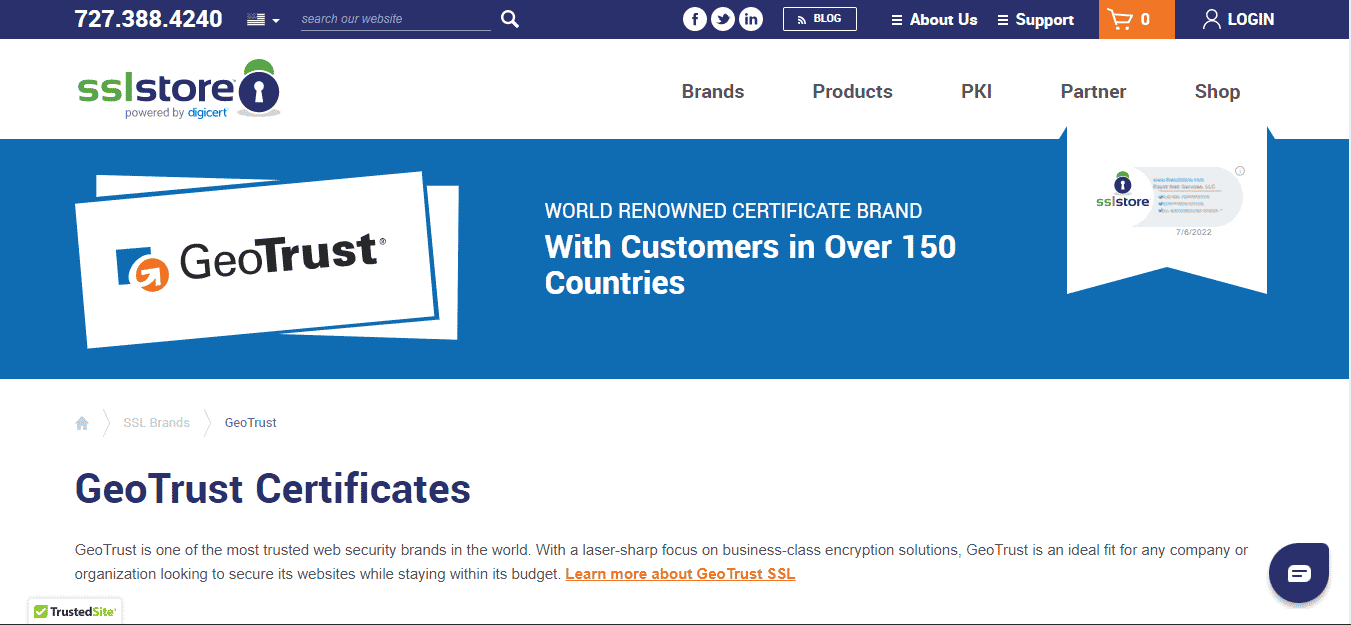 GeoTrust is divided into three categories: SSL certificates, Signing Services, and SSL for enterprise services. Users seeking SSL certification will discover that GeoTrust provides a wide range of options, beginning with domain-level certification and going to True BusinessID with EV-level certification.
GeoTrust offers enterprise solutions customized primarily to government agencies, healthcare corporations, and financial institutions. Based on sites, the price starts from $59.99/yr to $287.89/yr. 
AlphaSSL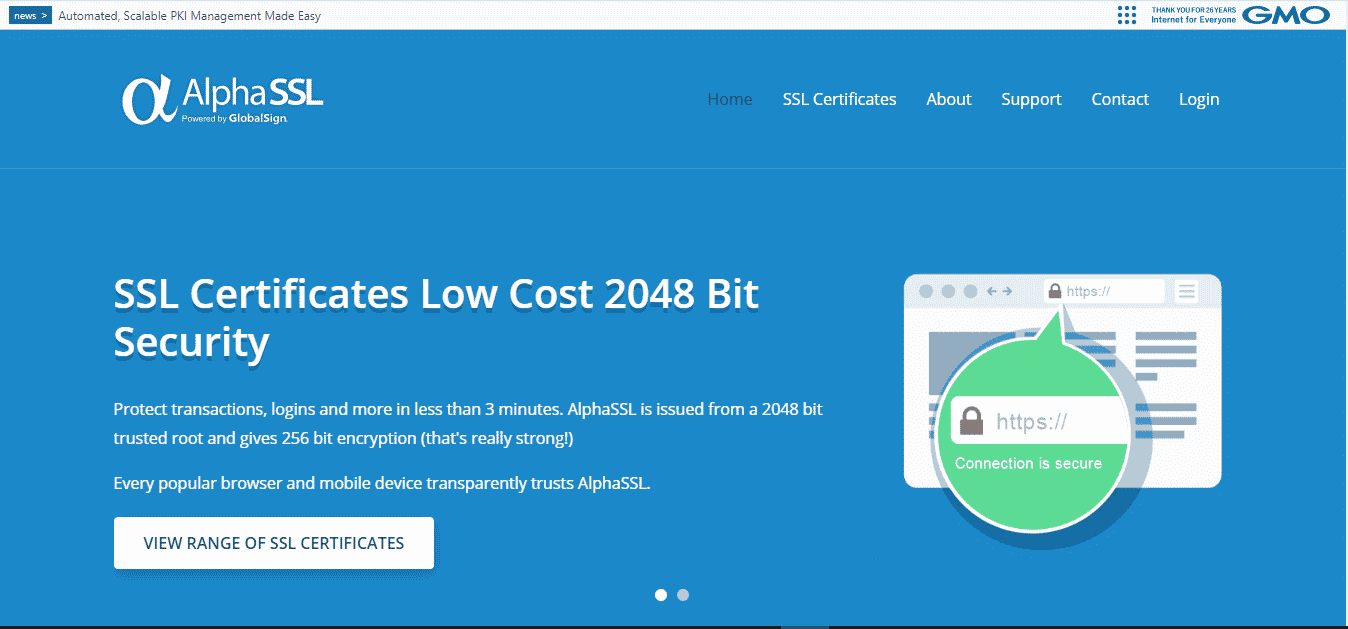 AlphaSSL is a good deal, however, if you need to certify several domains, you need to invest a little bit in other solutions. It only provides SSL certificates for a single domain. In fact, DV SSL is only available at $49 per year, with no savings for long-term contracts. A wildcard SSL certificate is also available for $149 per year.
Only a ticket system is available for support. The phone numbers shown on the website are strictly for sales calls. All SSL certificates come with a guarantee, although AlphaSSL does not disclose the value. For specifics, you will need to contact their sales staff.
Pick The Best SSL Certificate Providers For Your WordPress Website
There is a desire to make decisions only on price, especially if you have a large number of sites to cover or a fast-paced corporate environment. Furthermore, if you want any of your content or website to rank well in search engines, you must have that virtual padlock. An SSL certificate is required to safeguard your site and its users.
You should always be careful about website security when you are involved in online business. You have to check and fix every possible site maintenance and security issue to enhance customer experience. If you want to know more about this you can follow this blog on Top 5 Best WordPress Security Plugins To Protect Your Website.
Liked this article? Share your feedback in the comment section, subscribe to our blog, and join our Facebook community for more exciting updates.