Many thanks to all of you who use EmbedPress to embed media in your WordPress sites.
In this blog post, I'll share an update on the future of EmbedPress, plus news about EmbedPress version 2.3.0.
The future of EmbedPress and Gutenberg
I'm sorry for the lack of updates over the last couple of months. To be honest, the launch of Gutenberg in December 2018 made us nervous for the future of EmbedPress.
Gutenberg provides you with about 40 embed options, including Twitter and YouTube. The Gutenberg team are also slowly adding more options, including Amazon Kindle books.
However, it's become clear that there's a wide range of blocks and features that Gutenberg will probably never provide.
Now that the dust has settled on the Gutenberg launch, we see a clear role for our plugin … EmbedPress will provide important embed blocks that aren't included in Gutenberg.
Today we're starting with Google Drive, but in the future EmbedPress will provide support for embeds like these:
Video: Facebook, Wistia, Twitch, Brightcove
Business Documents: Box, Dropbox, Microsoft One Drive, PDFs
Plus, we'll provide more advanced features for some of the basic embeds provided in Gutenberg. The YouTube, Vimeo, Facebook and other embeds in Gutenberg are fairly limited.
EmbedPress now supports Gutenberg
So here's the big news: EmbedPress 2.3.0 is now available and it supports Gutenberg blocks. We're working through the process of converting existing EmbedPress URLs into blocks. We've started with URLs from Google Drive.
When you use EmbedPress and Gutenberg, click the + icon and you'll now see an "EmbedPress" area. This new box sits directly under the default "Embeds" area so that it's easy to find.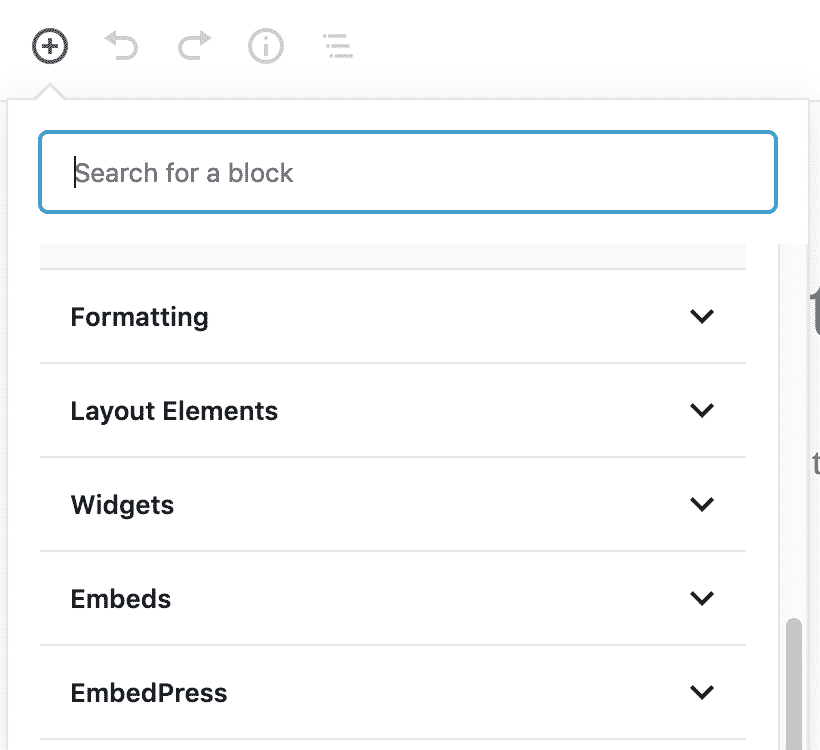 When you open up this "EmbedPress" area, you'll see 6 new blocks:
Google Docs
Google Slides
Google Sheets
Google Forms
Google Drawings
Google Maps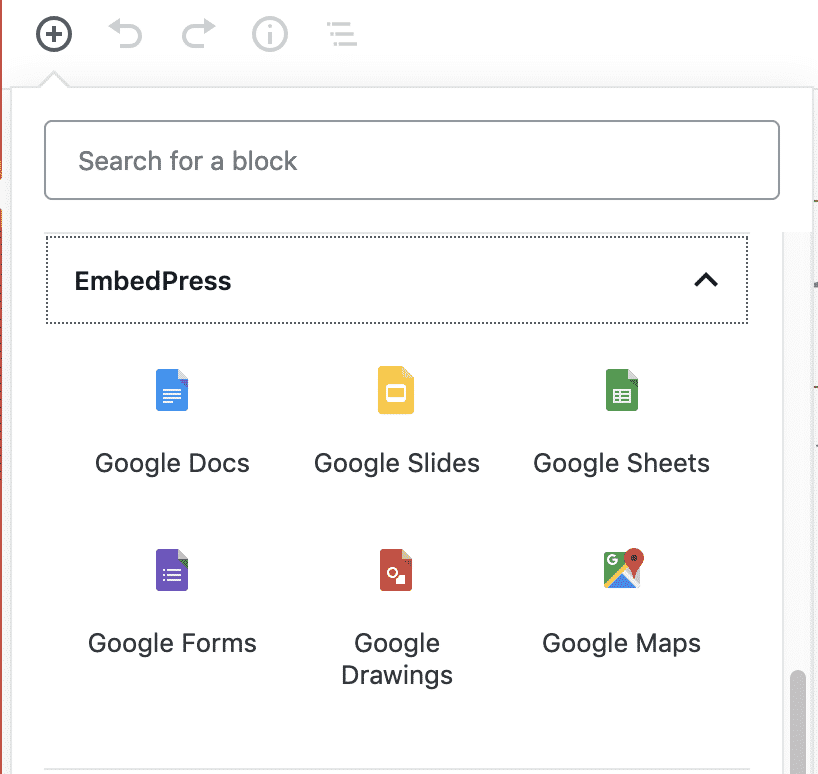 When you choose a Google option, you'll see a URL area for your embed: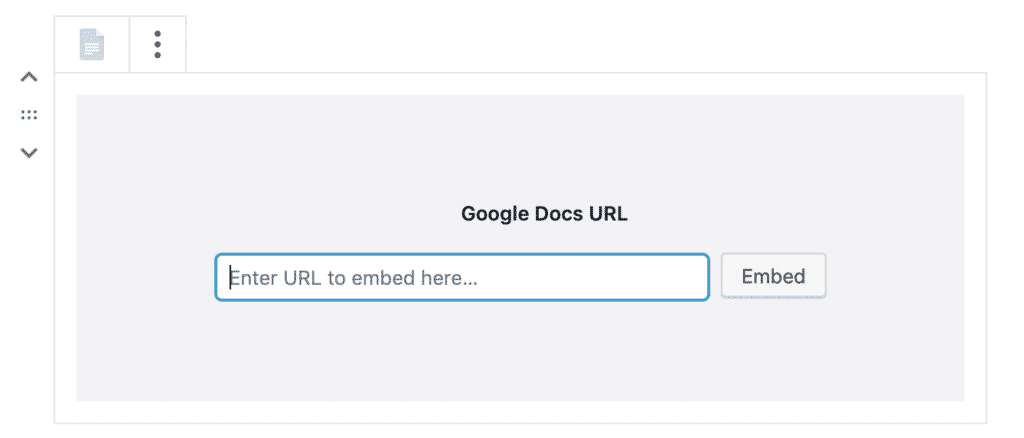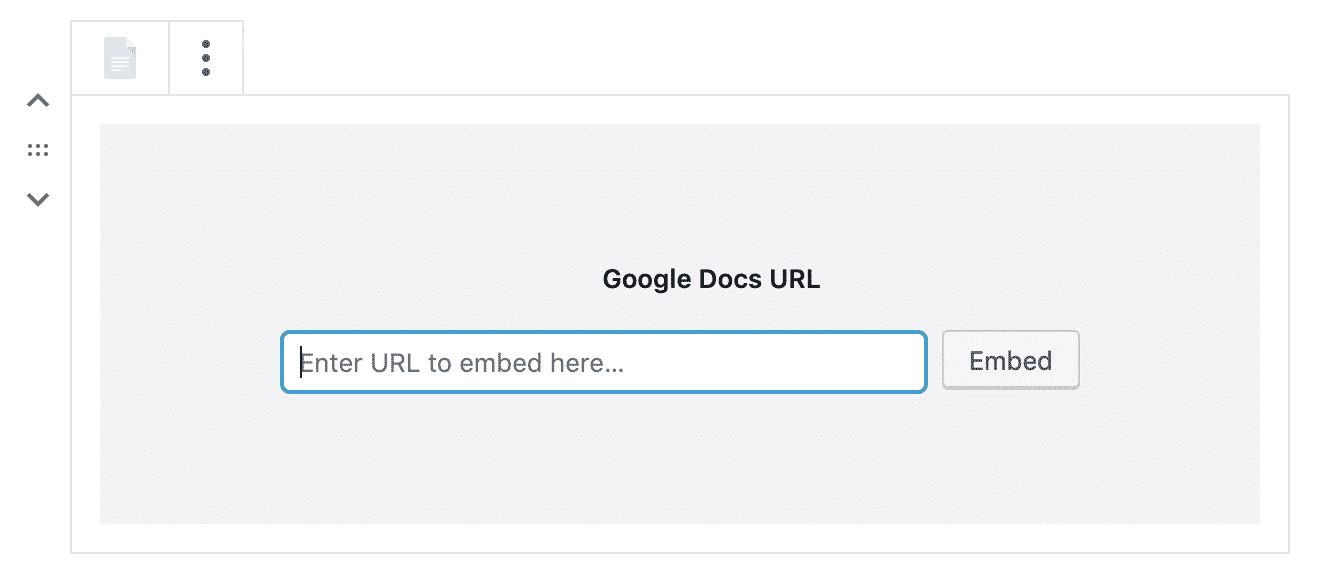 What's next?
Now that Google Drive is done, we're working on video embeds next: Wistia, Facebook and Twitch videos.
Over to you
Are there any embed sources that you'd like us to prioritize in the new EmbedPress? Let us know in the comments below …