Ready to launch your website but want to make sure everything runs smoothly before going live? Enter WordPress staging plugins! These powerful tools allow you to test a duplicate of your website in a secure environment, making sure everything is perfect before your big reveal. And the best part? You've come to the right place!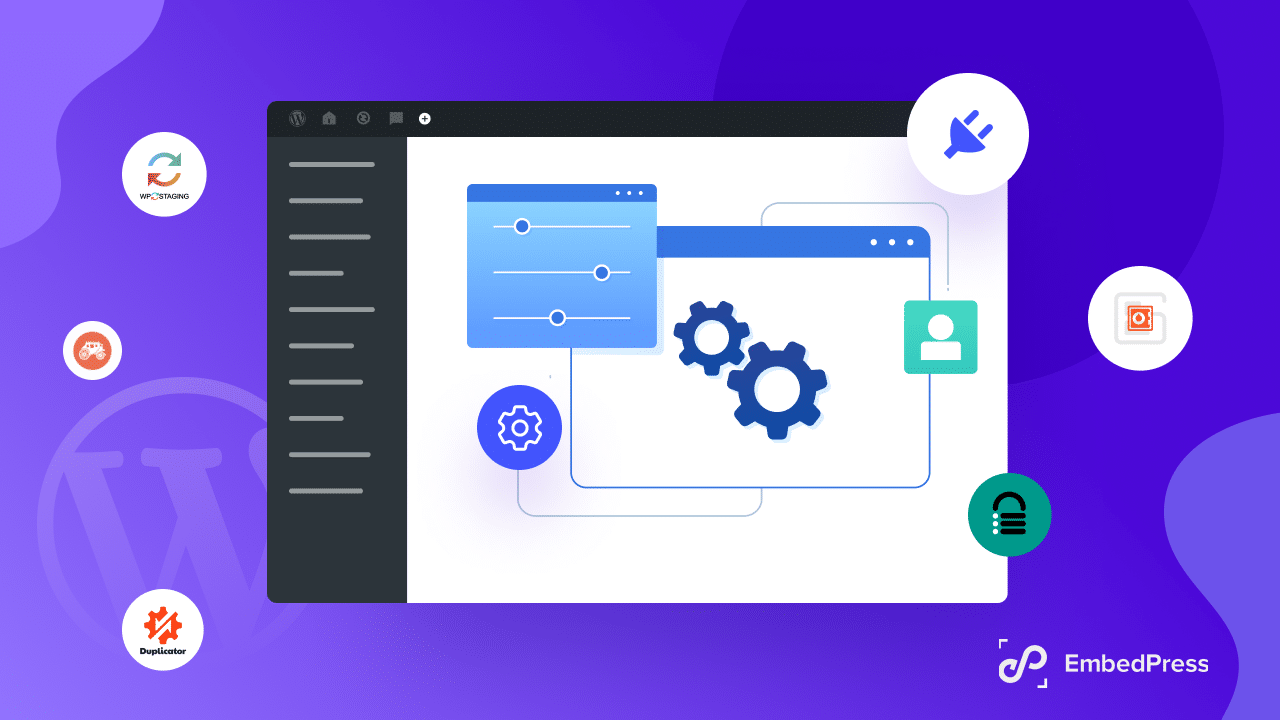 Our comprehensive guide will walk you through the top 5 WordPress staging plugins, helping you find the perfect fit for your needs. Say goodbye to pre-launch anxiety and hello to a seamless website launch with these powerful plugins.
Introduction To WordPress Staging: What Does It Mean?
Staging means creating a testing environment for your website that's nearly identical to your live site but is not yet publicly accessible. It allows you to host your staging site to a different URL than the live site. In this environment, you can make changes, update content, and test new features before integrating them into your live site.
So, why should you start using a WordPress staging plugin? Here are the main reasons to use a staging plugin below:
Reduce downtime and inconvenience: By testing changes in a staging environment, you can avoid keeping your live site under maintenance and causing inconvenience for your users.
Minimize risk: If something goes wrong in the staging environment, it won't affect your live site or users. This allows you to make necessary changes and updates worry-free.
Cost-effective testing: Staging environments provide a cost-effective way to test new features and changes before making them live, which can save you time and money in the long run.
Optimize site performance: By testing your site changes in a staging environment, you can identify and address performance issues and solve them before deploying them to your live site. This can result in faster load times, improved user experience, and a boost in search engine rankings.
In summary, a WordPress staging plugin is a powerful tool that can help you streamline your website development and testing process while minimizing risk.
Top 5 WordPress Staging Plugins That You Can Use
There are multiple staging plugins for you to test your WordPress website. You need to carefully choose among them, considering which one is providing what and whether they are compatible enough for your task. We have listed down the top 5 WordPress staging plugins for you. Thoroughly go through them and pick up the perfect WordPress staging plugin for you.
1. BlogVault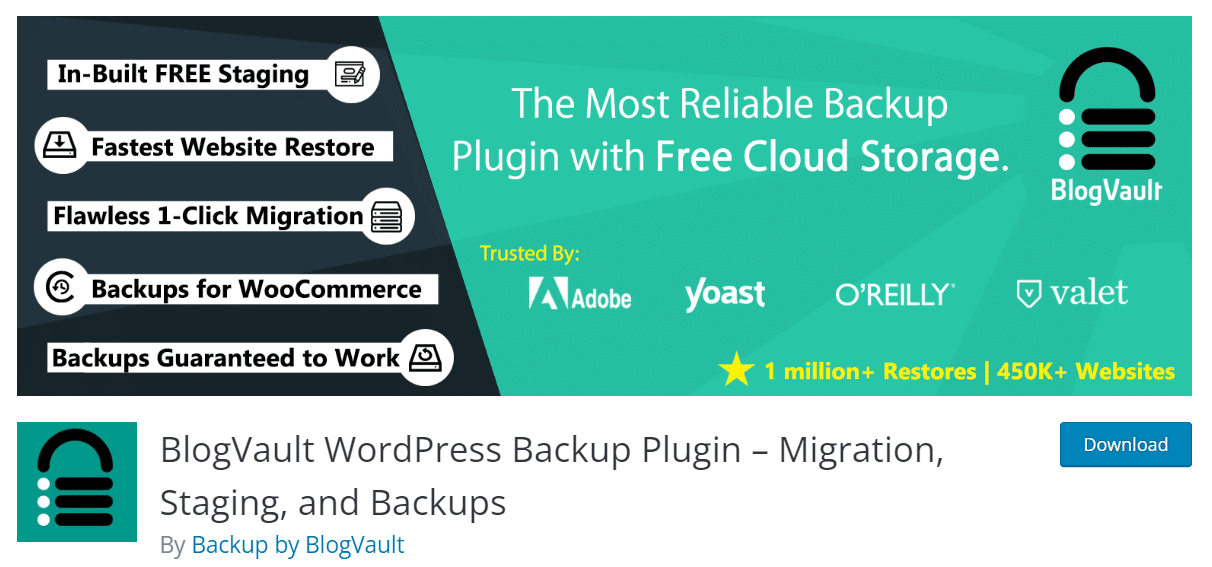 Let's start with BlogVault, a popular WordPress staging plugin with 100,000+ active installations. Even though it is more popular for its backup and restore facility, it also helps you to create an amazing WordPress staging environment. 
Blogvault is amazing for several purposes, one of which is that it can function off-site on its servers. It offers an easy-to-go setup irrelevant to whatever hosting service you choose to work with. With just a single click, it will be all ready to go! You can even manage your live site and WordPress staging site from a single dashboard fluently and efficiently.
This WordPress staging plugin will let you easily test your site without causing any issues for the live site. You can make necessary changes, and then effortlessly push it into your live site. It will also let you do this fluent merging with your live website specifying the facts of whether you want to merge the whole testing site or a part of it.
One more amazing note about this WordPress staging plugin is that it provides such amazing services without even slowing down your site. Along with all of these, it also keeps your site safe and secure from malicious attempts towards your site.
2. WP Staging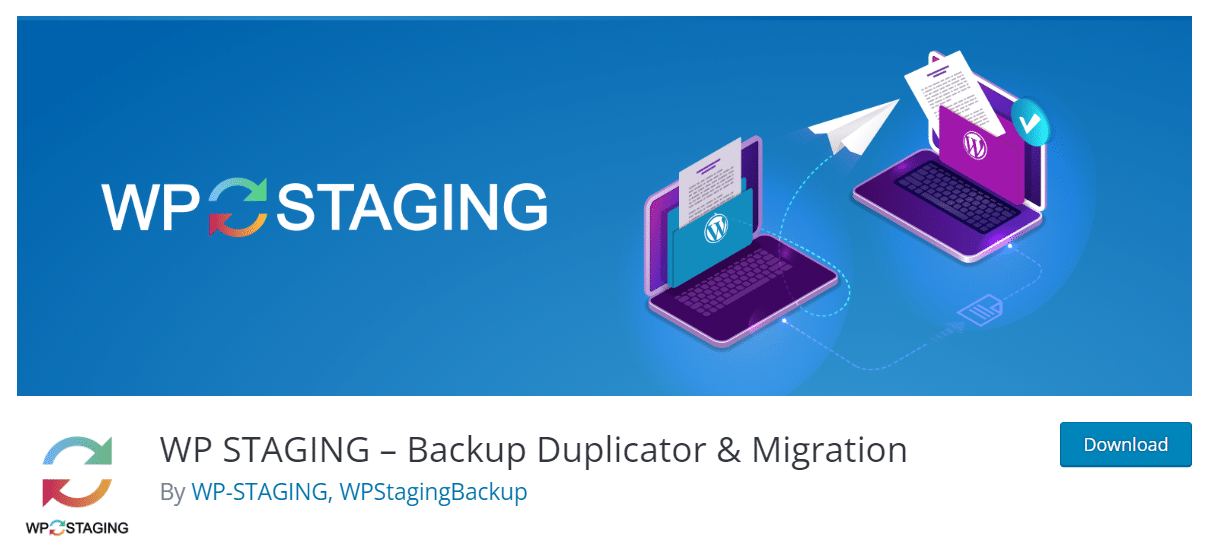 The next popular WordPress staging plugin on the list is WP Staging. You can create a clone copy of your live site in a subdirectory. It uses two different color schemes for you to easily differentiate between your live site and staging site. The staging site has an orange admin bar, while the live site has a classic gray site.
You can clone your site within minutes just by a single click on the button 'Create New Staging Site'. This can be done even if they are hosted on a shared server with limited resources. Wp Staging also supports WordPress multisite.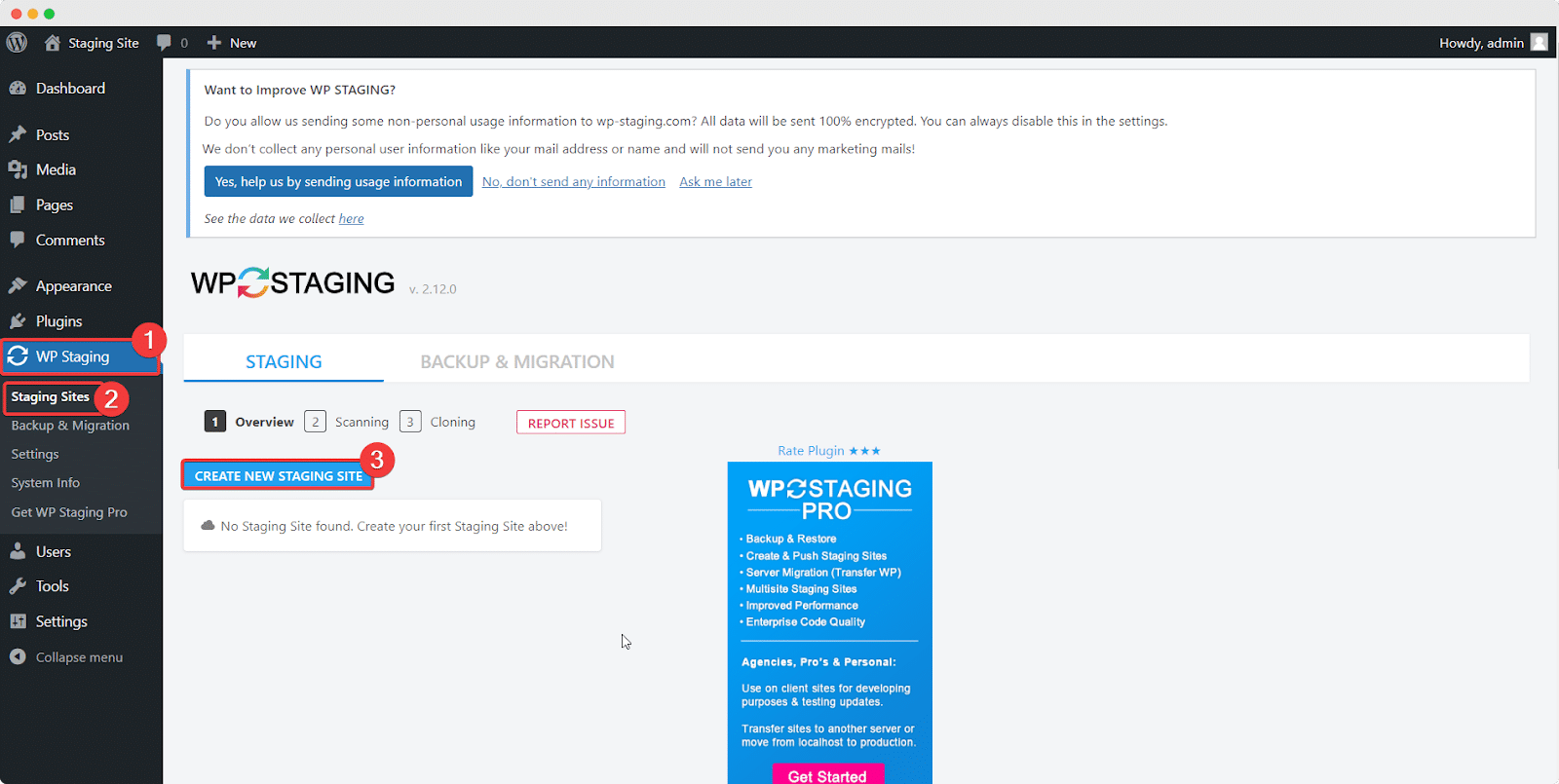 Rest assured knowing that your staging site is secure with login credentials required for access. Only authorized users can enter, keeping your website and all its contents safe from prying eyes. With this powerful security measure in place, you can focus on testing and optimizing your site without worrying about unauthorized access.
You can also set the user role specifying who can log into your site. This staging plugin for WordPress will keep your testing site hidden from search engines to let you run worry-free experimental activities. You can easily push the updates to your live site or can instantly stop the pushing with just a single click on the cancel button if you find it necessary. This WordPress staging plugin is especially useful for large sites.
3. WP Stagecoach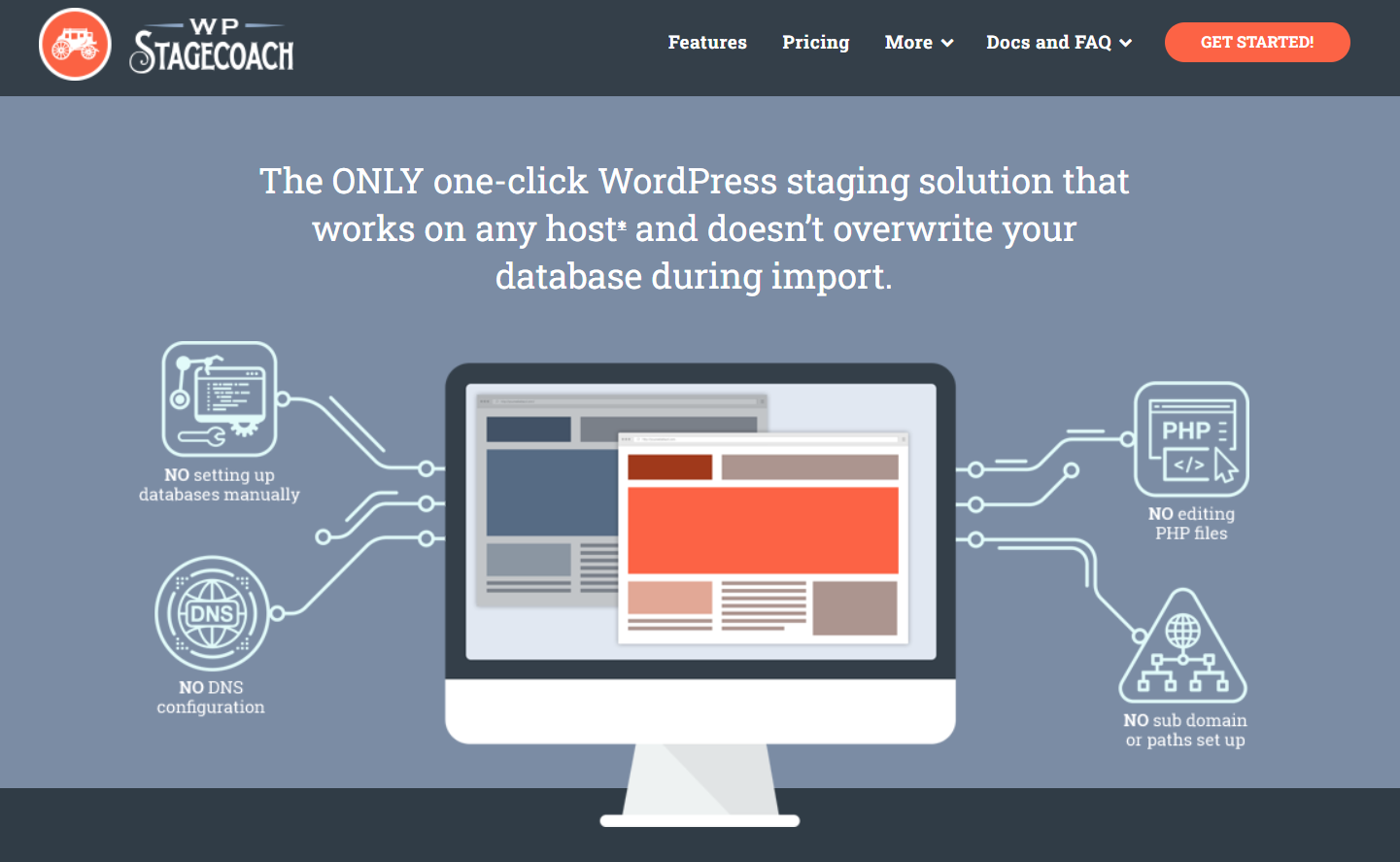 WP Stagecoach can be a good choice for creating a WordPress staging environment. When you try to merge any change or update with your live site, it doesn't overwrite the database rather, it pushes the changes to your live site. 
For example, you're testing the site and made some changes to it that you want to append to the live site. Meanwhile, the live site is still going through changes, such as collecting orders, updating information, and much more. Now if you overwrite the database of your live site with the staging site's database, the changes to the live site would be lost, which is not an ideal situation. 
WP Stagecoach takes care of this blunder by overwriting the database as in this way, the change of the live site would be there along with the updates from the staging site. Truly an amazing feature, right?
It offers an amazing one-click feature – create a clone and push updates to the live site with a single click. This is how easy and flexible it is. Besides, both your live site and staging site will be encrypted by SSL. This provides password protection to your staging site.

WP Stagescope is especially suitable for large websites as well as for multisite. It merges files in chunks which is beneficial for slow servers. You can choose whether to import both the files and database or any of them depending on the situation, which makes it more flexible and efficient. 
For example, you've made some small CSS changes; in such cases, you don't need to import your database; only the file importation will do the job. Then again, if you made changes to the content, only the database importation would be enough. This one also hotlinks the media content of the staging site to the live site as it is which in turn, cuts down migration time. If there's any unwanted situation, you can always revert to your old site with a link. 
4. Duplicator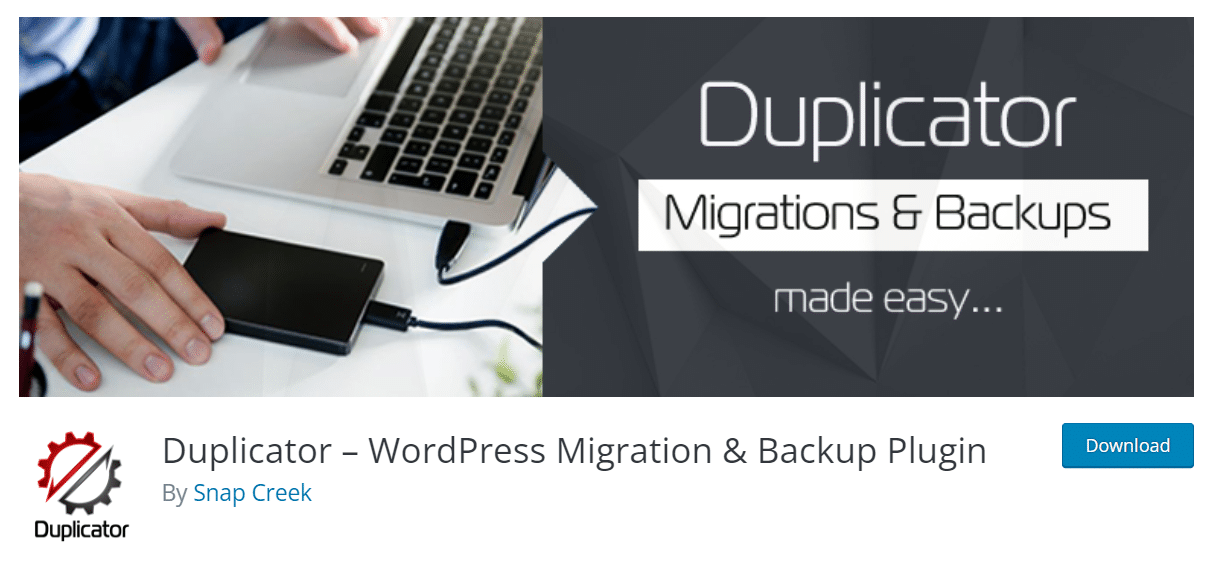 With over 30 million downloads, Duplicator successfully earned a name for itself in the world of WordPress staging plugins. It is mostly known as a migration and backup plugin but also offers a fluent and flexible WordPress staging environment to run safe and successful site testing.  You can create a clone and easily move it to the staging location.
Before creating a package for your WordPress site, Duplicator scans the entire site to detect any potential issues or errors that need to be addressed, ensuring a smooth and successful transfer process. It's a good choice for large websites as it can move sites fast and smoothly. This one offers compatibility with almost all the hosting services of the current market. One thing to mention is that it automatically changes all the internal links when the domain changes.  
5. BoldGrid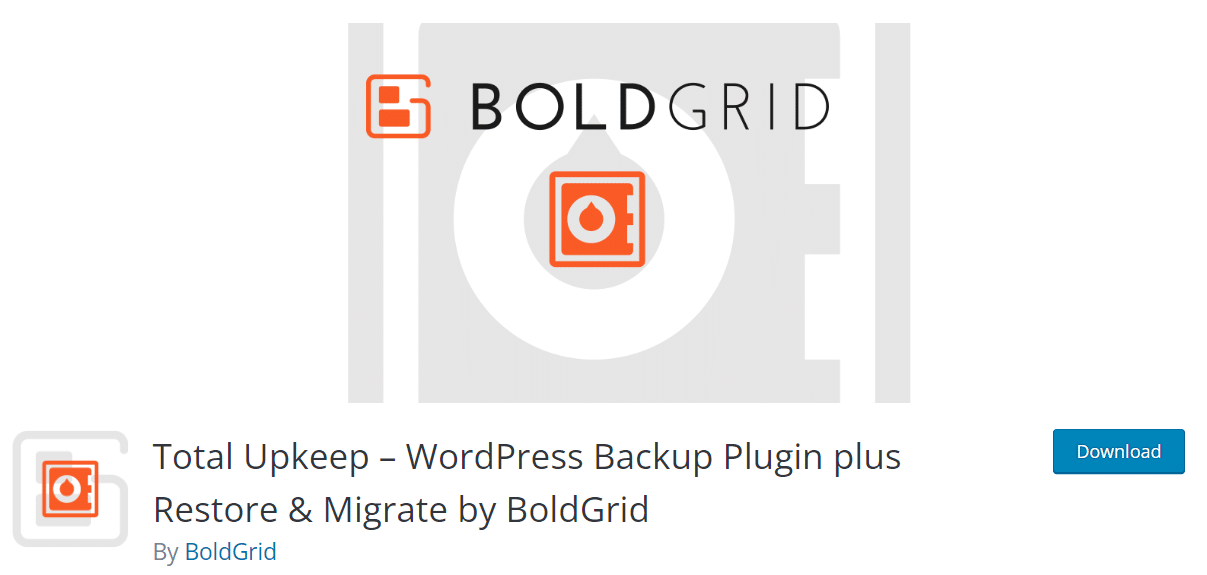 One more name we must include in the WordPress Staging plugins list is BoldGrid. Along with all the basic features of a staging plugin for WordPress, it also provides protection to your site from malware, hacking attempts, and much more. 
You can easily test your website before launching it with this super amazing plugin. It provides a unique URL. You can share the URL with your website's client while it is still in the testing phase to receive feedback. You can also easily migrate the staging site with the BoldGrid Total Upkeep plugin to a live host. It offers staging as a part of its premium package.
Chose The Perfect Staging Plugin And Secure Your Testing Environment 
Experience worry-free testing of new updates, themes, and plugins with WordPress staging plugins! Say goodbye to the stress of breaking your website during updates, and hello to a safe and secure testing environment. Whether you're an expert or an amateur, find the perfect staging plugin to suit your needs with our comprehensive guide. 
Did you find this article helpful? If yes, then subscribe to our blogs, and don't forget to be tuned with our Facebook community for more information.