If you are a successful email marketer, you have to then be very clear to embed video in email. It is short, simple and one of the effective tactics that are far better than including long text in email. This is all because your customers can see the exact demonstration of your product or services within a short time.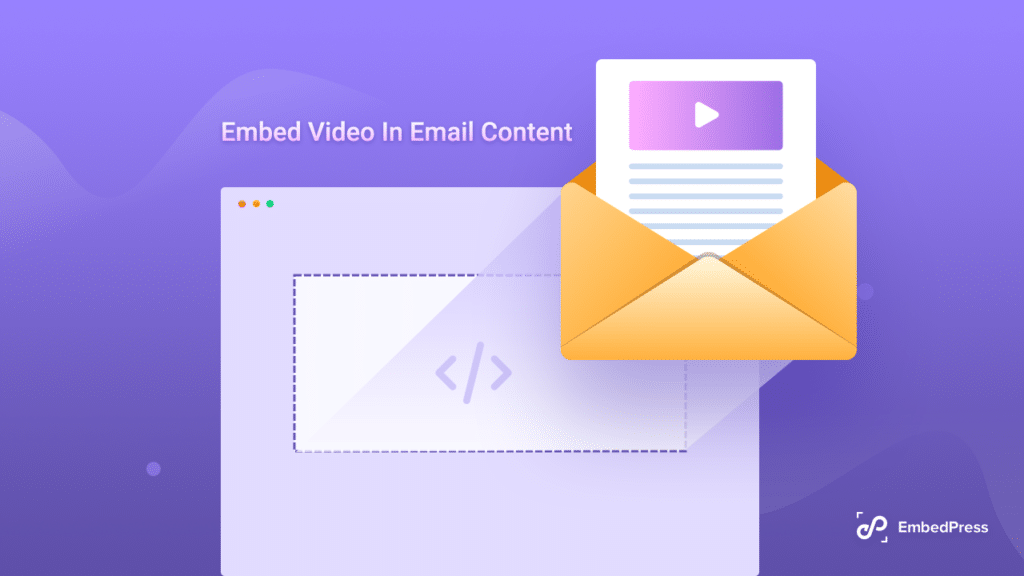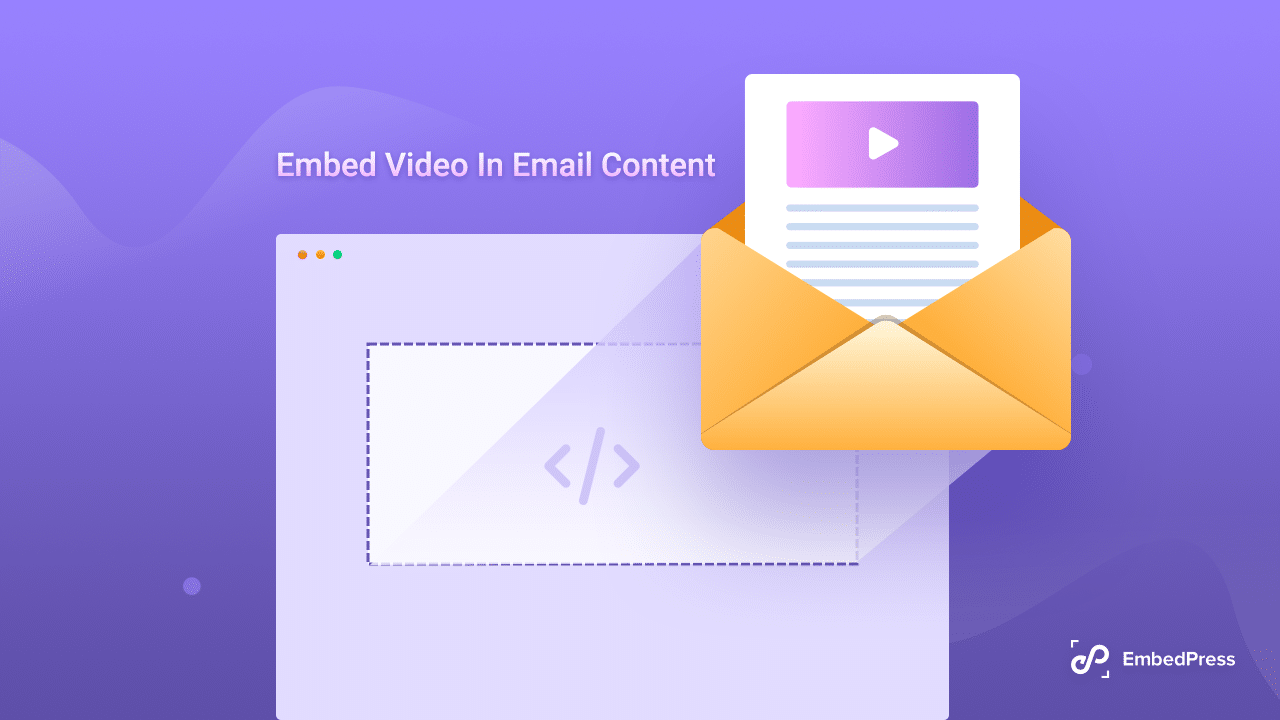 Even they can skip any visuals and decide to check the exact part to make up their mind. But for text content, you have to go through it all, and sometimes the representation is so difficult to understand.
In fact, one of the latest surveys mentioned: "86% of businesses use video as a marketing tactic". This is why marketers are now more focused on email marketing than anything.
This question can arise that Gmail, Yahoo, Outlook, etc, don't support video embedding. So if you try to embed video in email content your customers will not see it for sure, and another worst case is your email will be automatically filtered as spam.
But for every situation, you can always have the perfect solution if you just look around. Here in this blog, you will get to know every possible solution to embed video in email content and boost your click-through rates instantly.
According to Wyzowl's research, "94% of video marketers say video has helped increase user understanding of their product or service. (Down 1% from last year)"
Guide: How To Embed Video In Email Content – 5 Easy Ways
In several ways, you can embed video in email content among them the most convenient one is by embedding a GIF of your selected video with an interactive Call-To-Action (CTA) like "Watch Full Video" or you can take a still photo with a 'Play Button' redirecting your customers with your desired video's URL. Let's check out some useful ways below:
Embed Video In Email Content As GIF
First, you have to find the URL of your desired video content or you can download and save the video to embed.
Next, go to Imgflip.com, this tool will help you create GIFs of videos. All you have to do is use the video URL directly to Imgflip, or you can upload the video directly from your desktop.
As we have used the URL of a preferred video and finished uploading the video content on Imgflip.com. Now just define the starting point and endpoint for your GIF and your video gif is ready.
Afterward, you will get two options to copy and paste the image link or image URL. Or instead of this, you can click the Download button and get your desired video gif.
Drag-and-drop your GIF into your email, and add a video CTA linking to the full video.
Now, you can easily drag & drop the video from your desktop to your email content and start engaging with your target audience to boost sales.
Include Still Play Button Image Of Video & Redirect
If you want to use an image with a play button to embed a video in email content, the easiest way to do that if you don't want to use a URL, is simply to take a screenshot of a paused section of your video content.
As the image is not included with the "Play" button. All you have to do is to Add Play Button to Image website to include a Play button on your still image. Just upload your preferred image there, choose a play button design, and click on the "Create Play Button Image". That's it your image with a still play button has been created. Now just 'Download' it.
Afterward, you have to just simply insert the downloaded image into your email. Now, highlight the image and select "Insert Link" to attach the full video link to the full video. And by following this method, you can paste the Facebook URL, a website with your video, YouTube, etc.
Congratulations! If a subscriber now clicks on your image, they'll be redirected to the full video.
Use HTML5 Code To Embed Video in Email
You can use HTML5 code to embed video in email. For this, you have to use the following example that is mentioned below:
<video width="300″ height="200″ controls>
<source src="movie.mp4″ type="video/mp4″>
<source src="movie.ogg" type="video/ogg">
"Inert link here instead of this text"
</video>
In this case, if your video content won't show, your subscriber can still get a static image linking to another page, instead. You can take expert help to fix these issues if they occur. But this process is not strongly recommended for embedding video in email content every time.
Because there's a possibility of sending your email automatically to a spam folder. This will create a bad impression on your email marketing success.
Now It's Your Turn To Explore!
Now marketers are more focused on creating interactive video content and boosting engagement. And for that email marketing with video content is one of the finest tactics to apply. As it's proven that users can easily engage with video content and better understand your product that generates leads as well.
Hope you find this blog helpful and don't forget to share your experience with us. If you want to read more exciting blogs like this, subscribe to our blog page and feel free to join our Facebook Community for more exciting updates.
Bonus Tip: Embed Anything In WordPress Using The Best Embedding Solution EmbedPress