In this digital world, staying ahead of the curve is not just a choice; it's a necessity. With this said, adapting yourself to AI (Artificial Intelligence) is a must. If your WordPress website is a garden, continued innovation and seamless user experiences. To cultivate this digital Eden, you need more than just green thumbs; you need the magic of AI plugins. To help you with that, we'll unveil the best 10+ WordPress AI plugins to make your work process smoother than ever.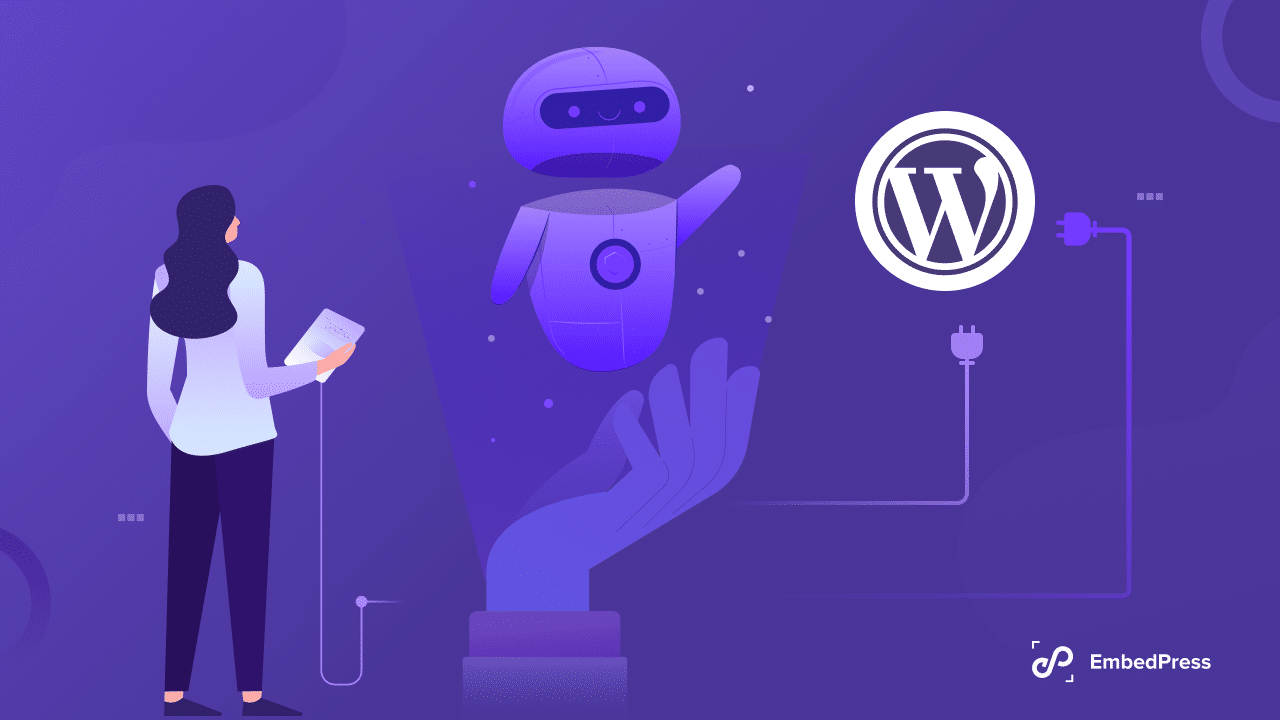 Revolutionizing The Web: The AI & WordPress Combination
If you think of the web as a sprawling city, each website has a unique building in its skyline. In the heart of this city stands WordPress, the beloved architect that has shaped countless virtual abodes. But now, something extraordinary (AI and WordPress) has happened. It's as if WordPress has discovered a new ally, a digital muse – AI in WordPress.
However, AI lends its brilliance to the WordPress platform. It's like giving a traditional quill to a phoenix – transforming the ordinary into the extraordinary. WordPress, with its elegant simplicity, has long been the artist's canvas. Its templates are like blank pages waiting for a poet's verses or a painter's strokes. But with the infusion of AI, these pages come alive with an energy that's nothing short of magical.
In short, AI finds widespread success in numerous programs, services, and companies today, with notable examples including PayPal, Facebook, and Gmail. PayPal, for instance, harnesses AI to combat fraudulent activities effectively.
Within the WordPress industry, the integration of AI into plugins is on the rise. This trend aims to optimize workflow processes and introduce enhanced functionalities. As a result, a wide array of AI-powered plugins, spanning from Chatbots, Content Writing tools, and more, are on the market. Let's explore some of the best plugins out of them below.
10+ Best WordPress AI Plugins You Should Check Out Now
Having a grasp of AI's definition and its role in the WordPress ecosystem, this segment unveils the top 10+ AI plugins tailored for WordPress. Embark on a profound exploration of this blog to uncover comprehensive insights into these cutting-edge plugins that you should consider incorporating into your website.
1. Akismet Spam Protection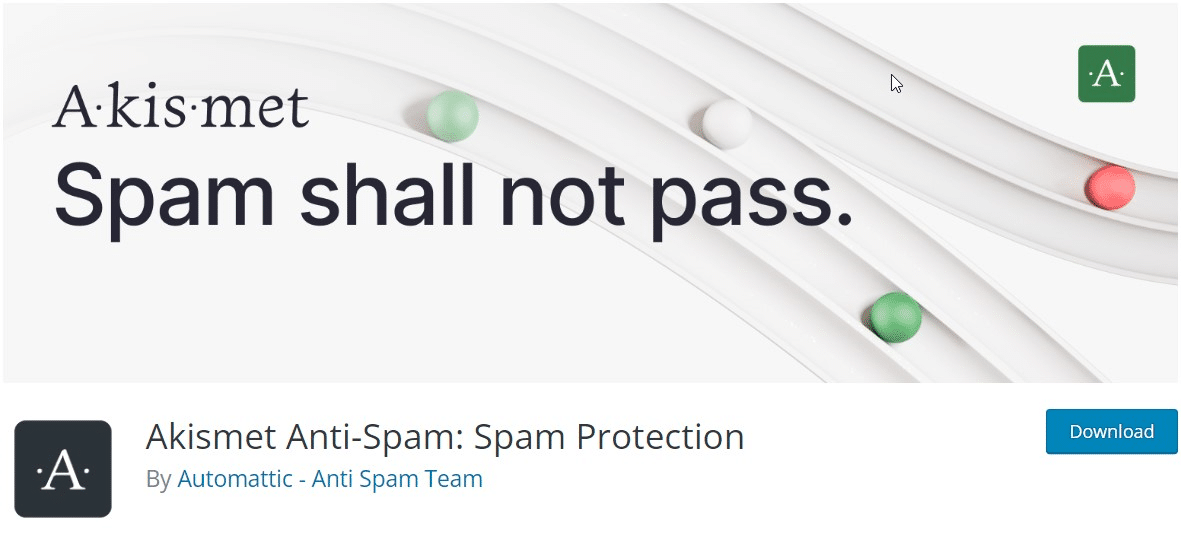 The Akismet Anti-Spam plugin is renowned as one of the best AI WordPress plugins in the world of WordPress for safeguarding your website's comments and contact form submissions. With its global spam database, it acts as a formidable shield, thwarting the publication of any malicious content on your site. Beyond its primary function of spam filtering, this plugin boasts a range of powerful features, automating the scrutiny of site comments and offering robust security measures.
2. AI Engine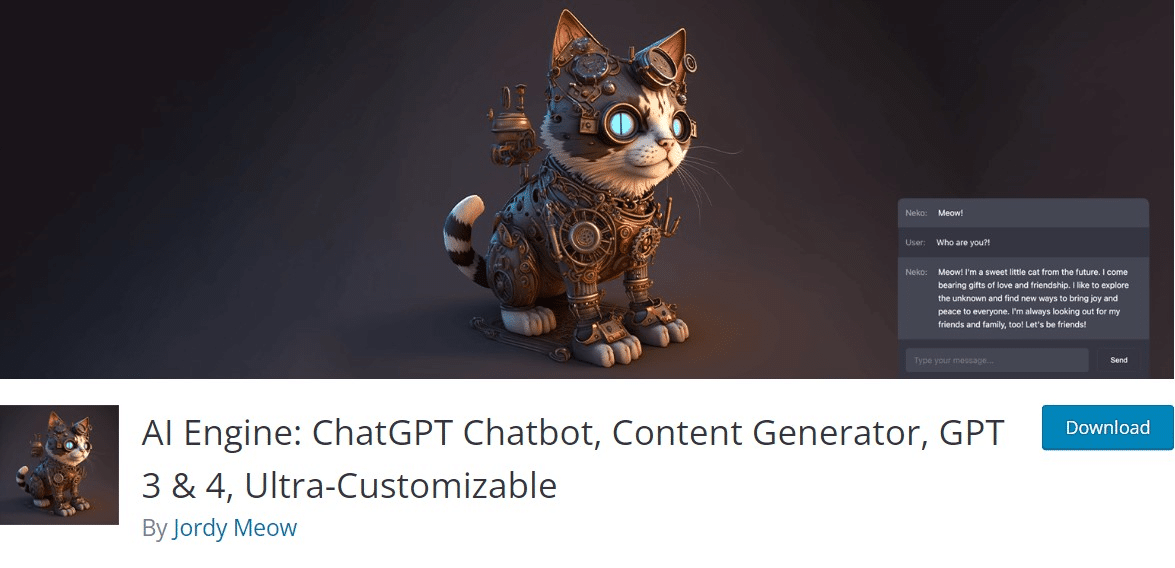 The AI Engine – another popular WordPress AI plugin in this list, is a multifaceted solution. It enables you to effortlessly craft a ChatGPT-style chatbot, generate content and images, structure your content using templates, and swiftly receive title and excerpt suggestions. Furthermore, you can conveniently monitor your OpenAI usage statistics and enjoy tons of additional features with this AI plugin for WordPress. Its capabilities are also accessible to other plugins through an internal API, expanding its effectiveness even further.
3. Elementor AI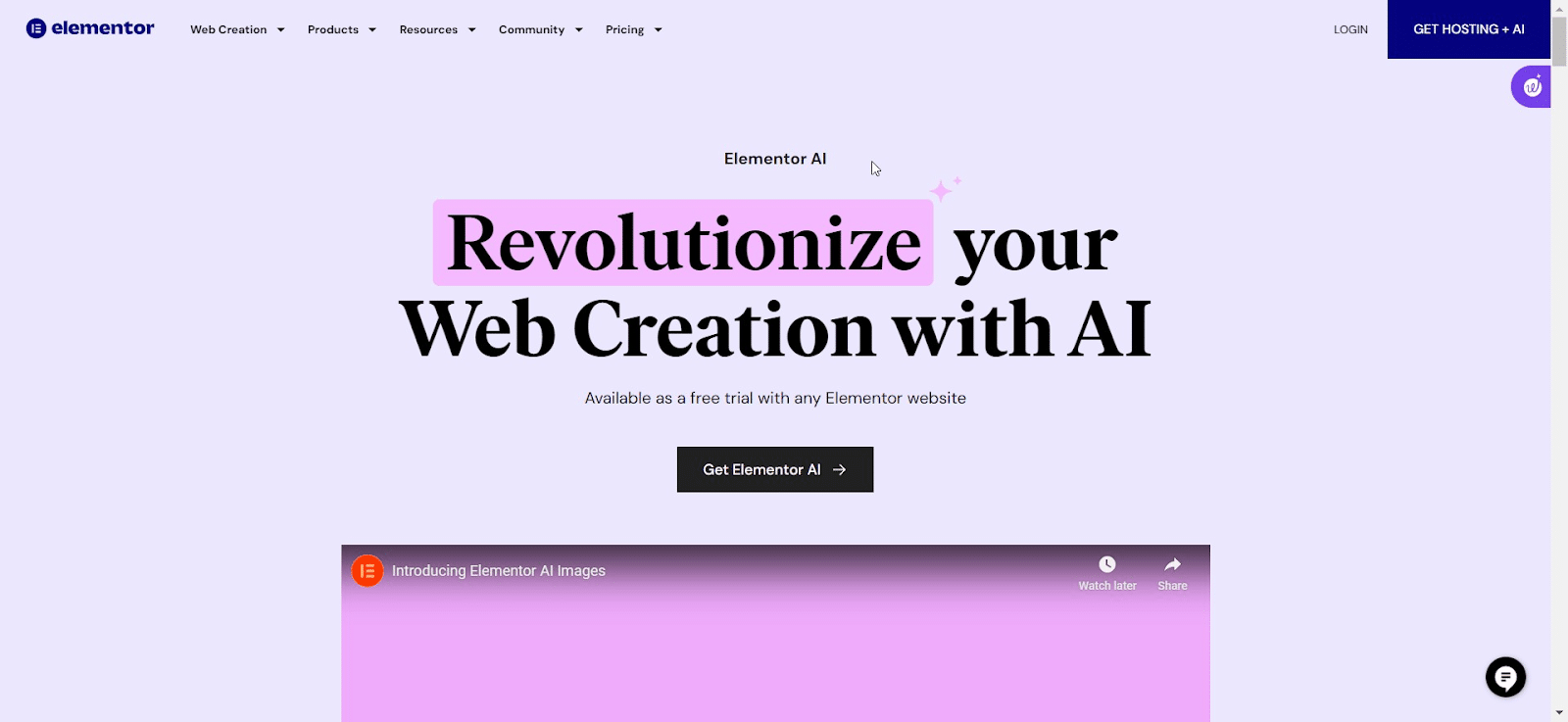 Built specifically for website builders, Elementor AI offers AI-powered text and code generation. This WordPress AI plugin allows users to create short copies in 26 languages and generate custom code snippets (HTML and CSS) without coding knowledge. It seamlessly integrates AI functionality into each widget for easy content creation. In short, Elementor AI – one of the prominent WordPress AI Plugins, can make your web creation process fast and easy.
4. Rank Math SEO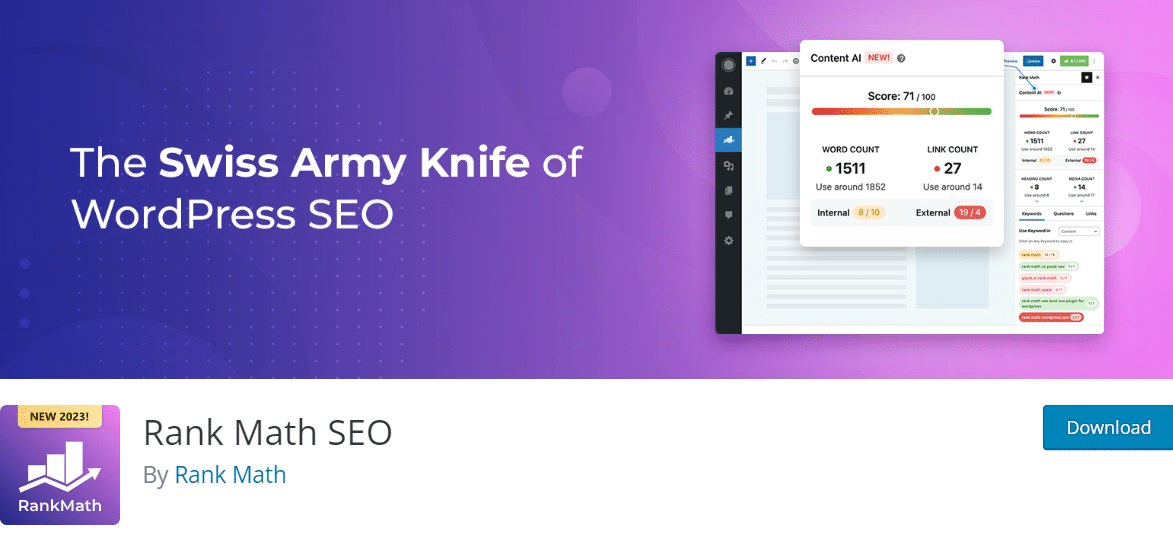 Rank Math SEO stands out as one of WordPress's top SEO plugins. With its rich feature set, it helps users monitor diverse SEO metrics, such as keyword rankings, indexing status, and page speed. It seamlessly integrates with Google Analytics 4 and Google Trends. Notably, Rank Math SEO introduces a powerful AI tool, Content AI, designed for on-page SEO. Which is why it's considered a dynamic WordPress AI plugin. The content AI provides real-time suggestions for words, links, headings, media, and even keywords, boosting your article's search engine performance as you write.
5. AIOSEO
AIOSEO serves as a comprehensive SEO plugin for WordPress sites, aiding in tasks such as XML sitemap creation, social media integration, SEO analysis, and schema markup generation.
Integrating OpenAI's ChatGPT, this WordPress AI plugin crafts SEO titles and meta descriptions. With the TruSEO feature of this plugin, you can optimize content in real-time for improved search engine rankings. AIOSEO's user-friendly interface adds to its simplicity and effectiveness.
6. GPT AI Power: Complete AI Pack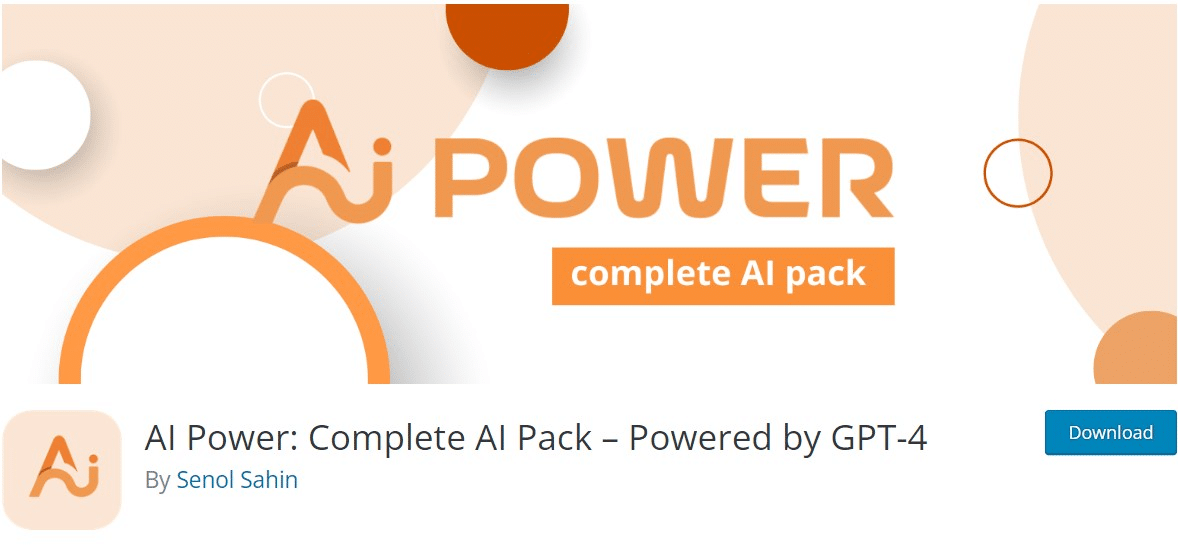 AI Power, an all-in-one WordPress AI plugin, creates content, images, and forms with extensive customization. It offers AI training, a Chat widget, WooCommerce integration, Embeddings, and more, enhancing your website's performance. Supporting 43 languages and providing customizable choices for writing style, tone, and image creation, this plugin opens up tons of possibilities to elevate your website's content.
7. GetGenie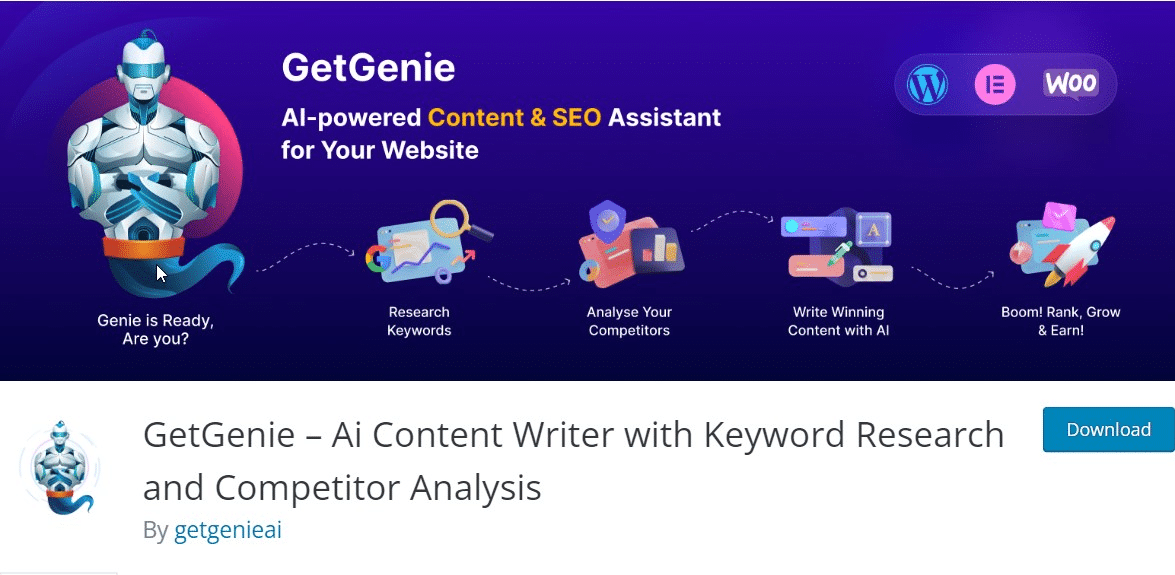 GetGenie stands as a modern WordPress AI plugin, enabling effortless content generation through AI, along with SEO Keyword and Competitor Analysis. With this AI plugin, crafting blog posts, social media copies, email copies, copywriting, and more becomes a seamless experience. You may utilize it to create content for your website or company that is SEO-optimized and quality-ful, which will eventually improve site traffic.
8. 10Web Booster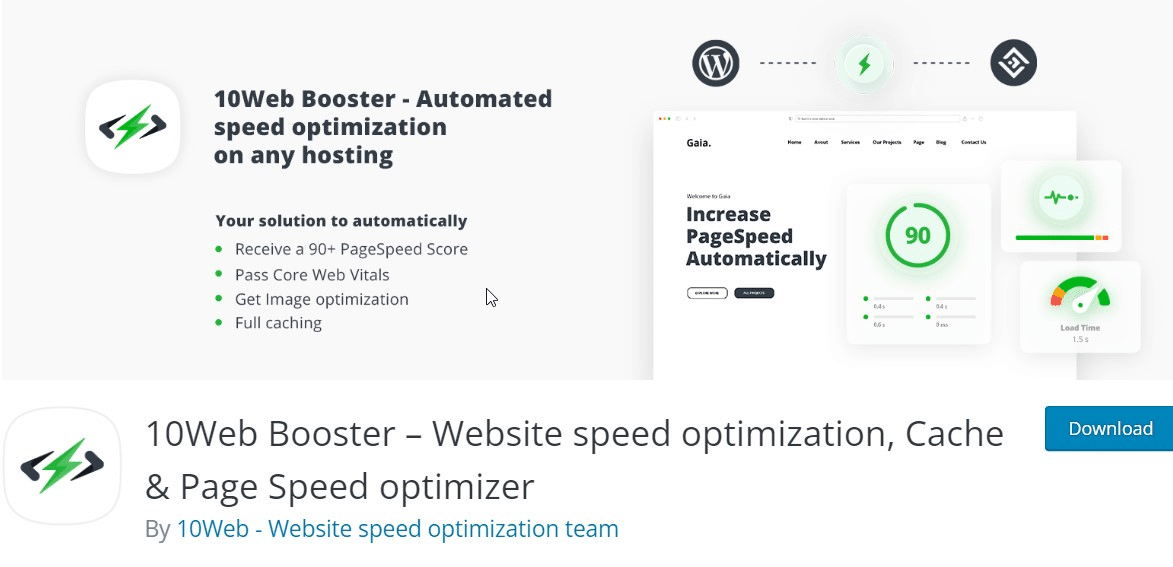 To enhance your WordPress site's speed and optimization, 10Web Booster could be one of the suitable WordPress AI plugins. This solution elevates your site's performance and optimization, enabling higher Google rankings, increased conversions, and business growth with ease.
9. SearchIQ – The Search Solution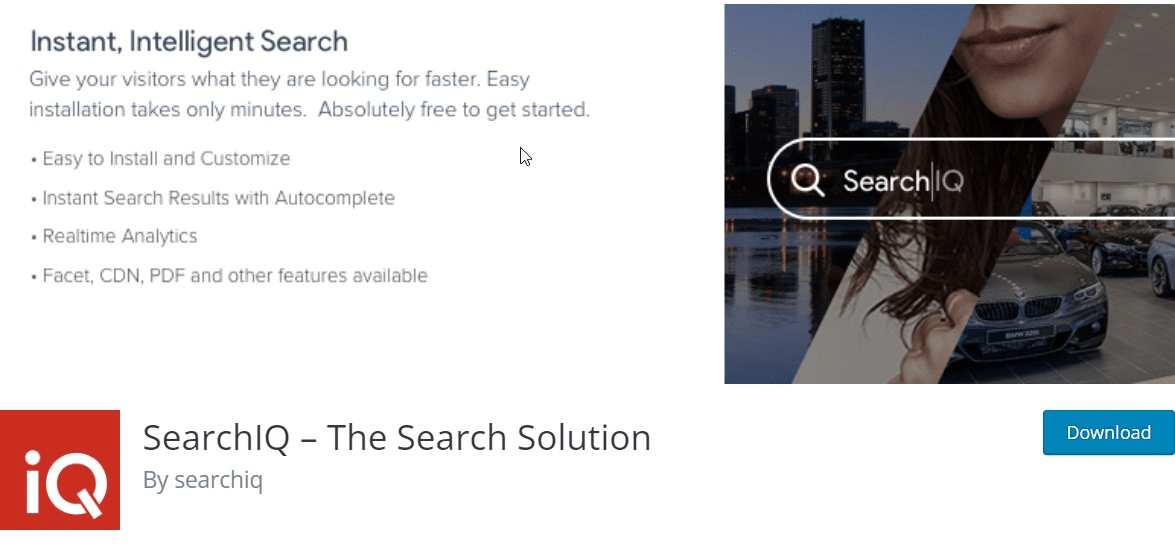 SearchIQ is another popular WordPress AI plugin that will help you elevate your search functionality by delivering swift and precise search results suitable to your needs. With this AI plugin, you can benefit from a real-time analytics dashboard that unveils valuable insights into your users' search intent, enabling you to refine your content strategy for website growth.
10. Quttera Web Malware Scanner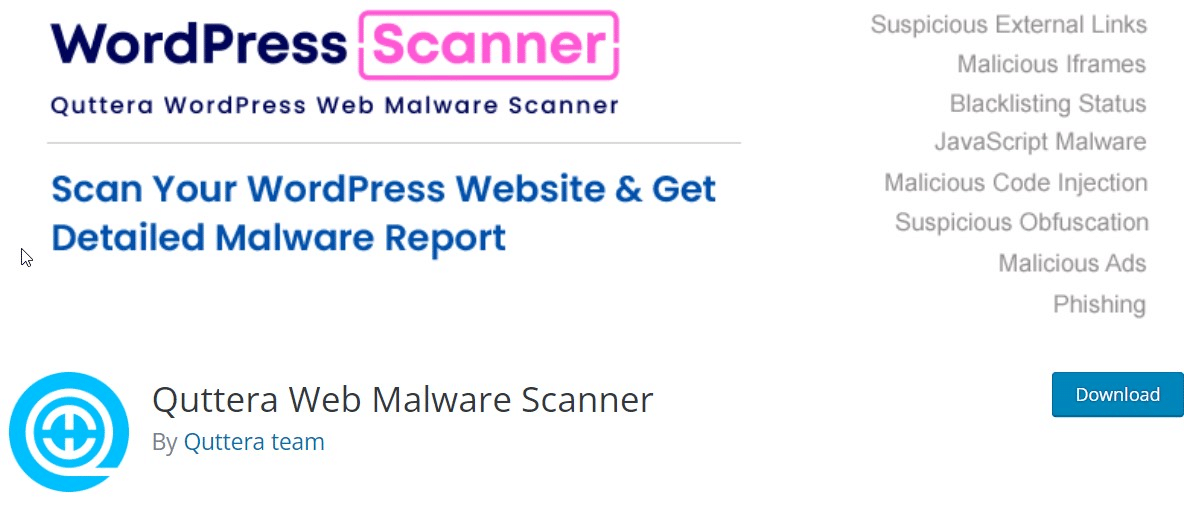 Quttera Web Malware Scanner ranks among the top WordPress AI plugins for safeguarding your website. It scrutinizes potentially harmful external links, monitors your site's blocklisting status, and identifies false alarms. The AI Scan Engine, a pivotal feature of this plugin, identifies and assesses potential malware or malicious content. Seamlessly integrated into the scanning process, it delivers precise evaluations through comprehensive byte-by-byte analysis.
11. easy.jobs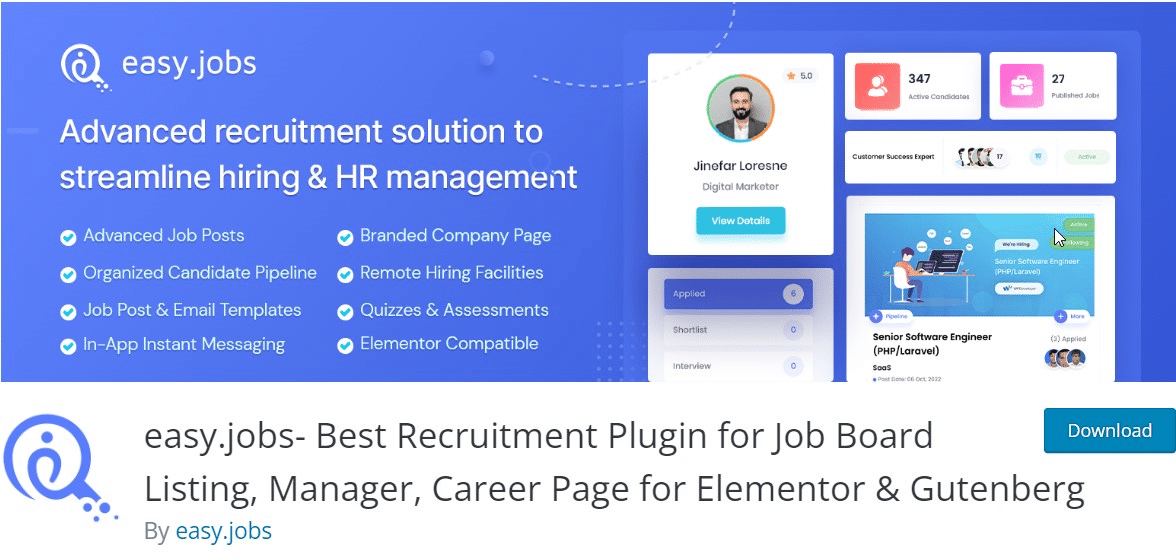 easy.jobs, the ultimate hiring solution plugin for WordPress, comes with AI integration. It is considered one of the most WordPress AI plugins to make the hiring process simpler and faster. While AI recruitment setup is typically challenging and expensive, easy.jobs make it accessible even for startups. You can use easy.jobs AI for recruitment at just $9.99 per month with any premium subscription. Setting it up is effortless from your dashboard to evaluate candidate scores and quickly identify the right talent within minutes, sorting them by various criteria such as skills match or experience match.
Pick Your WordPress AI Plugin & Stay Ahead Of Time
Ensure you've selected the finest WordPress AI plugins for your website to elevate your workflow and boost productivity, whether you're working as a team or as an individual. If you're interested in exploring more captivating blog posts like this one, be sure to subscribe to our blog. Don't miss out on the chance to become a part of our Facebook Page to get regular updates.