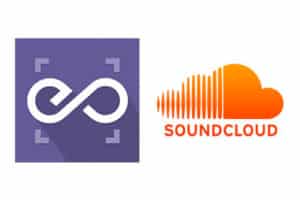 With the help of EmbedPress, you can easily embed SoundCloud Audio to WordPress, using just a URL.
SoundCloud is a world's leading audio distribution website where users can upload, share, record and promote their originally created sounds and millions of users on SoundCloud can access it. The content on SoundCloud is divided between small time musicians and popular musicians.
Step #1. Install EmbedPress #
EmbedPress is a dependable and valuable plugin. With the help of EmbedPress, it is very simple to embed audio in WordPress, you don't need to mess around with embed codes. All you need is the URL of the audio that you have selected to embed on your site. Click here to find EmbedPress on WordPress.org.
Here are the steps to embed any audio into your WordPress site, using the EmbedPress plugin and a URL.
Step #2. Get the URL of the Audio #
Before you can embed the audio into WordPress, you need to get the URL of it.
Go to SoundCloud homepage.
Use your login credentials to sign in.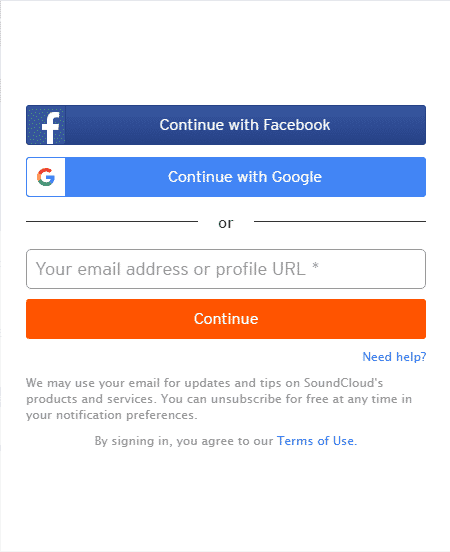 Select the sound you want to embed in your WordPress Site from the various genres like disco, jazz, pop or from the sounds you have uploaded.

Click on share option after clicking on "more" button, pop up window will appear and copy the URL of the audio from it.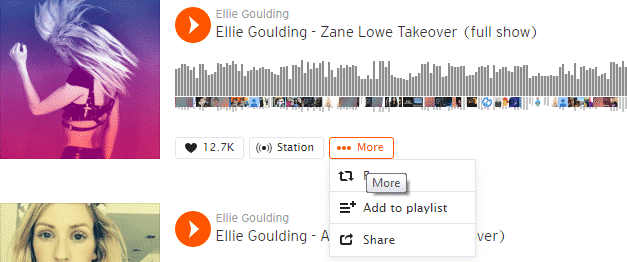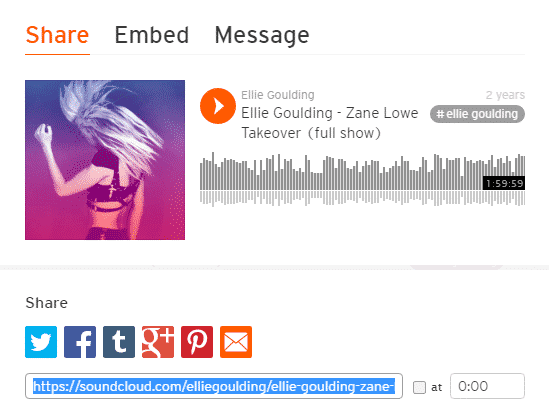 Step #3. Publish SoundCloud Audio Embed On Your WordPress Site #
Now you have the URL, you can use it to embed the audio in WordPress.
Go to the dashboard of your WordPress site.
Click on "Post" or "Page" icon from "New" option or Edit your previous post or page to add the embed.

Copy the URL of the audio into the content area, with the "Visual" tab enabled.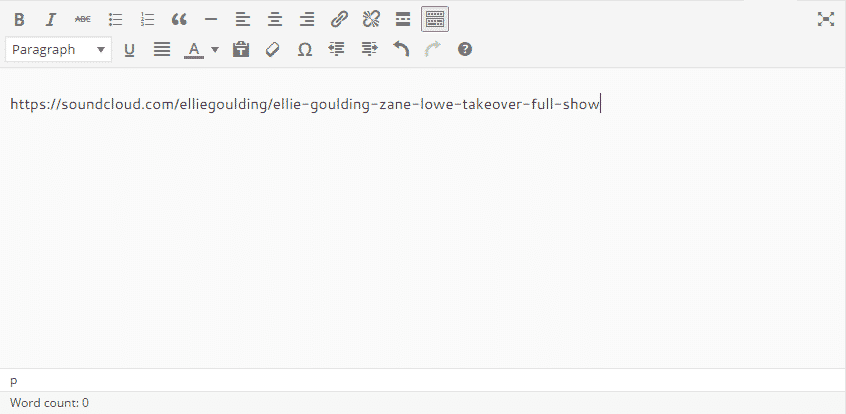 For a few seconds a purple background with a "Loading your embed…" message will appear in the content area.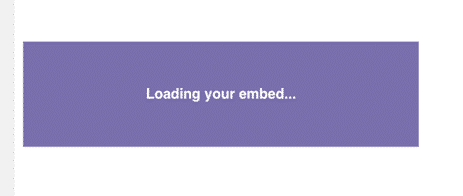 The URL will be automatically converted into an embed of your SoundCloud audio.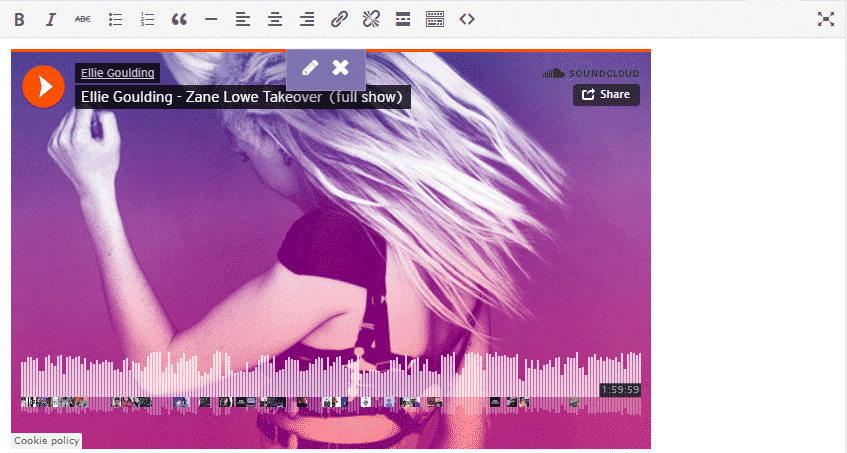 Publish your WordPress content and audio will be embedded for users to see, as shown in the image: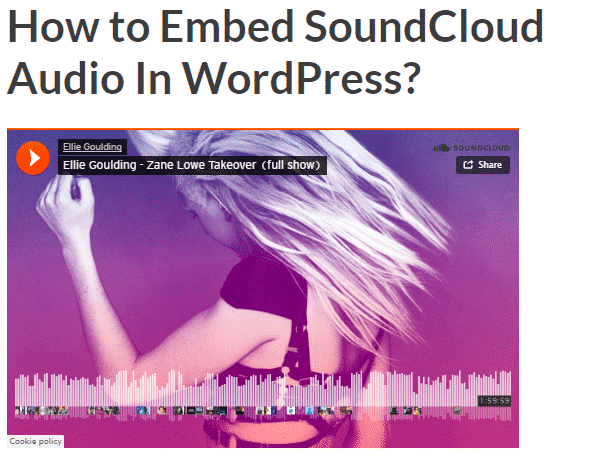 The SoundCloud Embed will be responsive, it can be shared it on other social media sites like Facebook, Twitter and Pinterest.
Visitors can also rewind it backward or forward if they only want to listen to some parts of the embed audio.
Step #4. Edit Your Audio Embed #
While Editing your WordPress content, you can also edit the embed, thanks to EmbedPress.
Move the mouse pointer over the SoundCloud Audio embed and a purple button will show up on the top of it.
Click the pencil icon and a pop-up window will be visible with more options.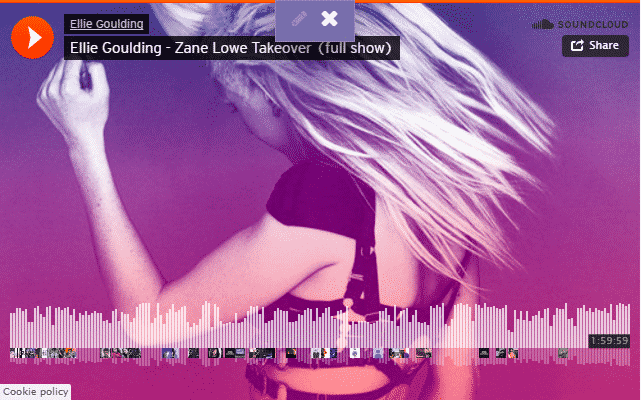 You can modify your audio embed URL, in addition to that you can also modify the width and height of the embed according to your requirements.