To access the features below, you need the EmbedPress – Vimeo Add-On installed and activated.
Login to your WordPress site's dashboard and go to EmbedPress menu
Go to the Vimeo tab

Change the settings depending to your needs to customize the Vimeo embeds:
Autoplay: Automatically start to play the videos when the player loads.
Loop: Play the video again automatically when it reaches the end.
Autopause: Pause this video automatically when another one plays.
Color: Specify the color of the video controls.
Display Title: Indicates whether the title is displayed.
Display Author: Indicates whether the author is displayed.
Display Avatar: Indicates whether the avatar is displayed.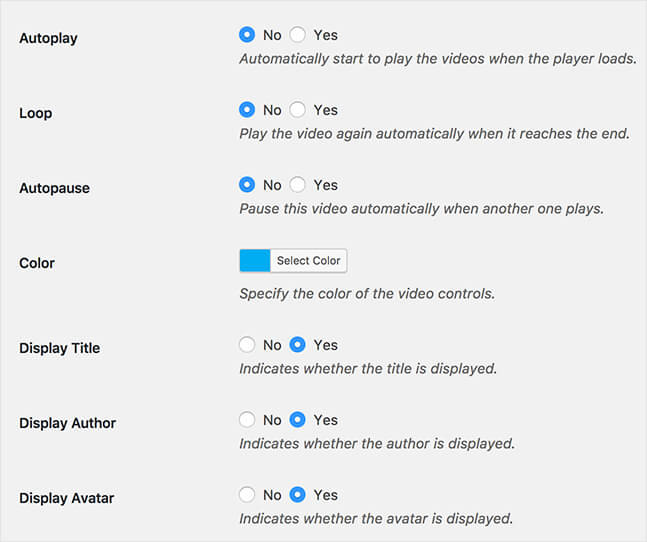 Click Save changes when you're done.
Activate EmbedPress – Vimeo License #
We recommend you to activate the license key to receive automatic updates for this add-on in future directly into your WordPress site. Read this tutorial to know how to activate your license.